Celebrating your loved one's birthday at home comes with a lot of responsibilities including handling decoration, inviting guests, making room for everyone, and many more. In addition to that if you are planning a surprise birthday party for your kids or other family members then floral decorations can do wonders and add aesthetic effects to your decorations.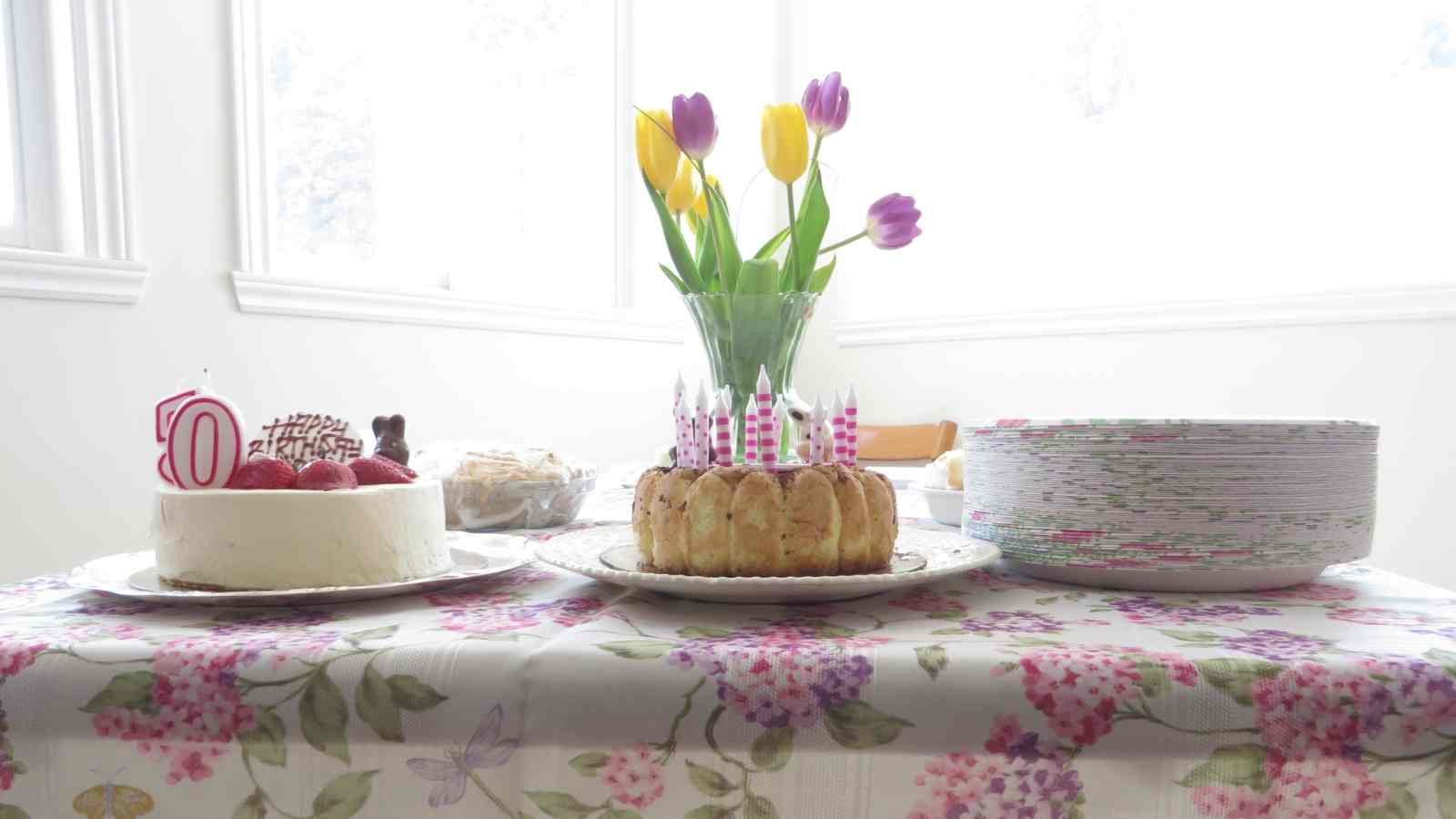 If you are struggling or have some confusion in selecting the right ideas for birthday decorations, then you have stumbled on the correct place. In this article, we have mentioned some top and effective floral birthday decoration ideas to make the memorable day of your loved ones more exciting and full of happiness.
Jump to:
1. Flower Monogram
Flower monogram is one of the trendiest floral decoration options of all. You can get the name of your kids or other family members designed in fresh flowers in size and shape depending on your needs and preferences. You can use bright and all-season flowers and stick them on the wall or place them in the centre of the room to add a backdrop or stand-alone area for pictures. You can also use LED lights to create illuminating effects for indoor or night parties.
2. Flower Cake Table
If you are not a fan of huge decorations or loud birthday parties then a small flower cake decoration can do wonders and leave everlasting impressions. All you need to do is cover your table with a matching cloth to your floral arrangements and place cake and other desserts in the centre of the table. You can use paper leaves, butterflies, and ribbons to add an appealing garden look to the celebration.
3. Flower Bouquet Table
If you are hosting a huge themed party or wish to have lavish dinner arrangements then simply organising your dinner tables with flowers can add extraordinary effects to your decoration. Place glass vases at equal distances on the table and you can add lush and vibrant colour flowers along with artificial leaves to your decorations. You can also place a candle between two vases to increase the beauty effects, especially during the night.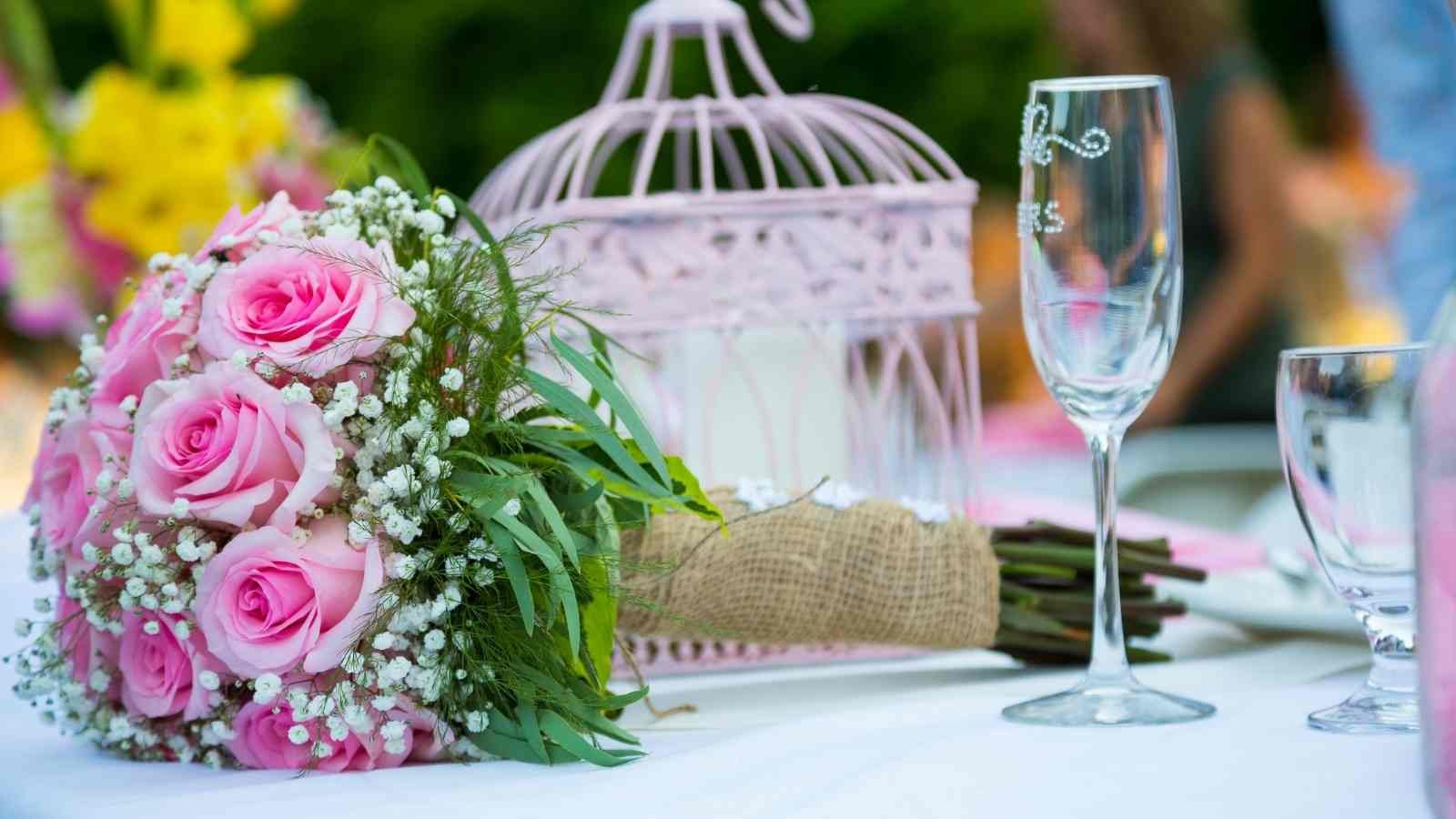 4. Flowers and Balloon
Balloons are one of the most common items on the birthday decoration list. However, balloons with flowers can enhance your decorations to the next level. You can transform your door or room entrance into a floral paradise by simply placing matching balloons and flowers on your entrance. You can also decorate the cake cutting area with flowers and balloons for birthdays to have a picture-perfect zone in your party hall.
5. Flower Wood Board
If you are planning to host the birthday party of your family member in the garden then flower wood boards can be the ultimate decorative option for your outdoor party location. You can use wooden structures like boards or trellis to stick flowers and other decorative items. Place the name of the person along with their age on the wood boards to create eye-catching effects on your decorations. Use flowers matching with cake or as per the theme of the party to accurate shading impacts.
6. Flower Poms
Colourful flower poms can brighten and uplift the spirit of any party. These hanging flower poms can be ideal decorative items to add fun and excitement to your kid's birthday party. Place the paper poms on the ceiling or style them as chandeliers to add cascading effects. You can also stick matching flowers on the tip or the bottom parts of the poms to get natural aroma effects on your indoor parties.
We hope with these different floral decor ideas you will be able to make your family members' or friends' birthday the most memorable day of their life. One of the finest birthday flowers delivery stores in London that you must consider purchasing from is Flowers & Plant Co. You can visit their website to place your birthday flowers order today and get them delivered at your doorsteps in no time.