Christmas is a sacred religious holiday as well as a global cultural and commercial phenomenon celebrated on December 25th. For two millennia, people all over the world have celebrated it with religious and secular rites and practises. Exchanging gifts, decorating Christmas trees, attending church, sharing meals with family and friends, and, of course, anticipating the arrival of Santa Claus. People display multicoloured lights in their homes, streets, offices, and churches to celebrate the event, which is a day of merrymaking and joy. On this day, people exchange 'Merry Christmas' greetings. People sing special Christmas carols in churches and abbeys, and the plum cake remains the festival's major attraction.
Jump to:
It is common to give sweets, greeting cards, chocolates, Christmas trees, and other ornamental items to family members, acquaintances, neighbours, and relatives during the Christmas season. Every year on December 25, people celebrate Christmas. The 25th of December is widely thought to be Jesus Christ's birthday. While it is true that Christmas commemorates the birth of Jesus Christ into the world, it also represents a spiritual reality. Everyone looks forward to Christmas because it heralds the start of the winter holidays and the opportunity to partake in some customary activities. They take an active role in keeping their home clean and attractive. The Christmas season evokes feelings of joy and belonging, as well as optimism and new beginnings.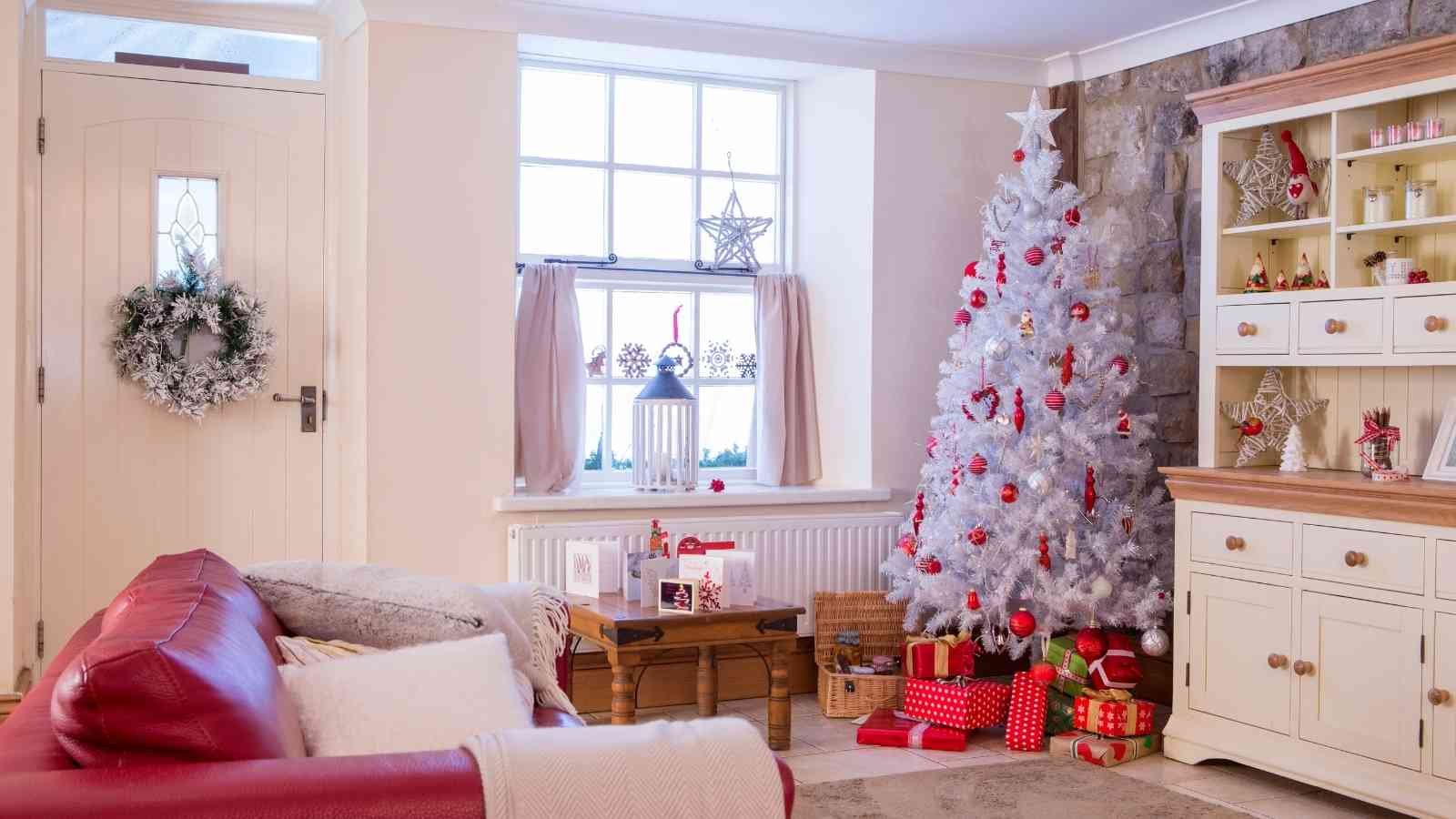 For most people, this is the time of year when they gather together with their family to celebrate over a lavishly cooked meal. But it's the decorating of the house, classroom, or office that really gets people in the holiday spirit. A Christmas decoration is any of numerous sorts of adornment used during the holiday season, including Christmas. Pine green, snow white, and heart crimson are the traditional Christmas hues. Winter is frequently represented by the colours blue, pink, and white. Christmas, more than any other season, is the ideal time to showcase your creativity and design flair. There are so many Christmas decorations that can bring your space to life for the holidays, whether you're obsessed with finding the right area to hang festive lights, spotting interesting crafts to liven up your living room mantel, or settling on eye-catching table arrangements.
Garland Centerpiece-
Decorate your Christmas dinner table with a leaf garland to show off your creativity. To complete the effect, all you need is green craft paper and beautiful red jingle bells. To make a curated Christmas collection, gather some items and put them in a lovely tray, basket, or bowl. This festive package includes ornate candle holders, candles, and a unique adornment.
Fairy Lights And Candles-
Fairy lights provide a dreamy and eye-catching look to anything. Almost every décor includes fairy lights, which illuminate the entire space. Faith and belief are represented by candles. They're commonly found in ornamental items to add to the celebratory atmosphere. Making LED candles and putting them into bell jars aids with Christmas decoration.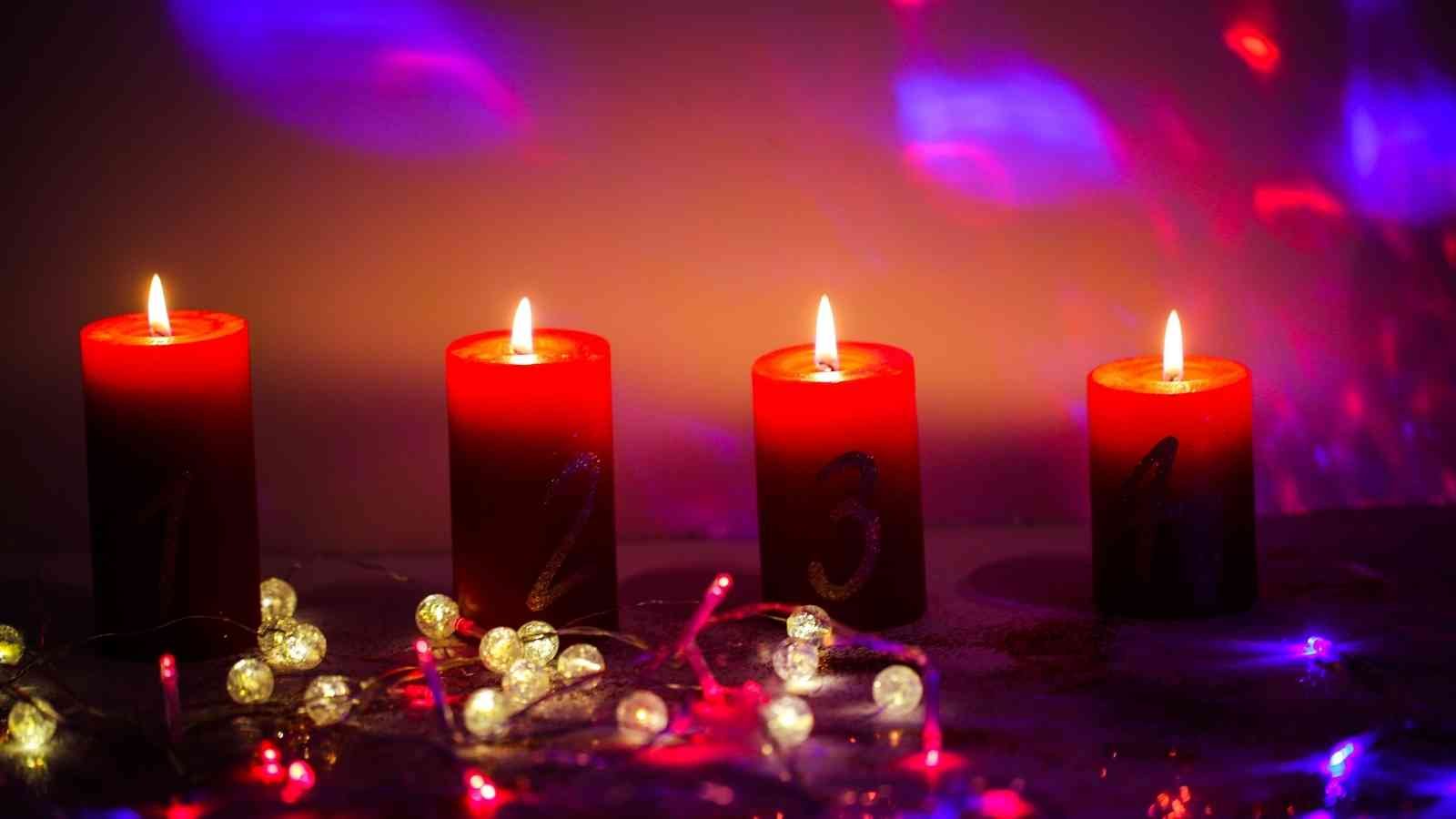 Christmas Tree -
The beginning of the Christmas season is marked by the placement of a Christmas tree. The Christmas tree's ornamentation and lights are the most important aspects of the holiday. Colorful lights, candles, toffees, and a variety of other ornaments and toys adorn pine trees. Pastries connected to the Christmas tree with colourful ribbons include ice cream cone cupcakes, winter snowman cake, and merry gingerbread cake.
Bell Jars-
On reindeer, Santa Claus arrives to distribute gifts to his people. Santa Claus and reindeer are incorporated into Bell jars to make Christmas feel more festive. It makes us think about Christmas. Jingle bells are quite frequent during the Christmas season. Virtually everyone, almost everywhere, is listening to it. As a result, adding jingle bells to the Bell jars for Christmas can be rather lovely.
Gingerbread Decoration-
During the holidays, ready-to-decorate gingerbread home kits may be found everywhere. They're a wonderful family activity that allows you to channel your inner designer. Our instructions below will teach you how to create this warm, cottage appearance using pantry goods that is lovely enough to double as a Christmas centrepiece.
Here's another great gingerbread-themed activity for the whole family: sketch an inflatable gingerbread man or gingerbread house that will later become a great decoration for your outdoors. This will serve as a festive decoration for Holiday outdoors throughout the season. Just remember to take into account the size of your outdoor space when you're sketching your design so that your inflatable creation doesn't end up being too big or too small. 
Wreaths-
Celebrate the holidays with this cheerful pom-pom wreath that will brighten up your holiday decor. Frosty looks fantastic in this DIY wreath, which you can make for Christmas and keep up all winter. The fresh, clean aroma of eucalyptus adds to the charm of this wreath. It will also dry beautifully, allowing you to exhibit it for a longer period of time than fresh evergreen wreaths. Simply remove the ornaments to transform this Christmas wreath into a long-lasting farmhouse wreath.
Stockings-
Build a broad shelf with solid hooks to hang your bulk stockings in preparation for Santa's arrival. Give an old coatrack a gleaming coat of red paint to transform it into a cheerful and space-saving stocking hanger. To capture the Big Guy's attention, paint a wooden plaque with blackboard paint for a fun finishing touch.
Candies-
Who doesn't like candy, and we get to consume a lot of it around the holidays. Believe it or not, dessert does not have to be served after dinner. To satiate your sweet tooth, turn your favourite Christmas chocolates into a table centrepiece.
Christmas decorations gives a feelings of pleasure, happiness, and love. It rekindles the spirit of the season. It becomes even more wonderful when you start crafting ornamental objects with your family.