Yes, you read it right! All you need are five essential ingredients to prepare these dishes! Indeed, all the time, we do not have an array of assorted ingredients in the house, nor do we have the energy to engage in elaborate delicacies! Maybe you are having an exhausting day and wish to savor a homemade recipe that will confer you with warmth at the end of the day! The short and crisp recipes that we have here will come to great use with these assertive ideas listed below for you!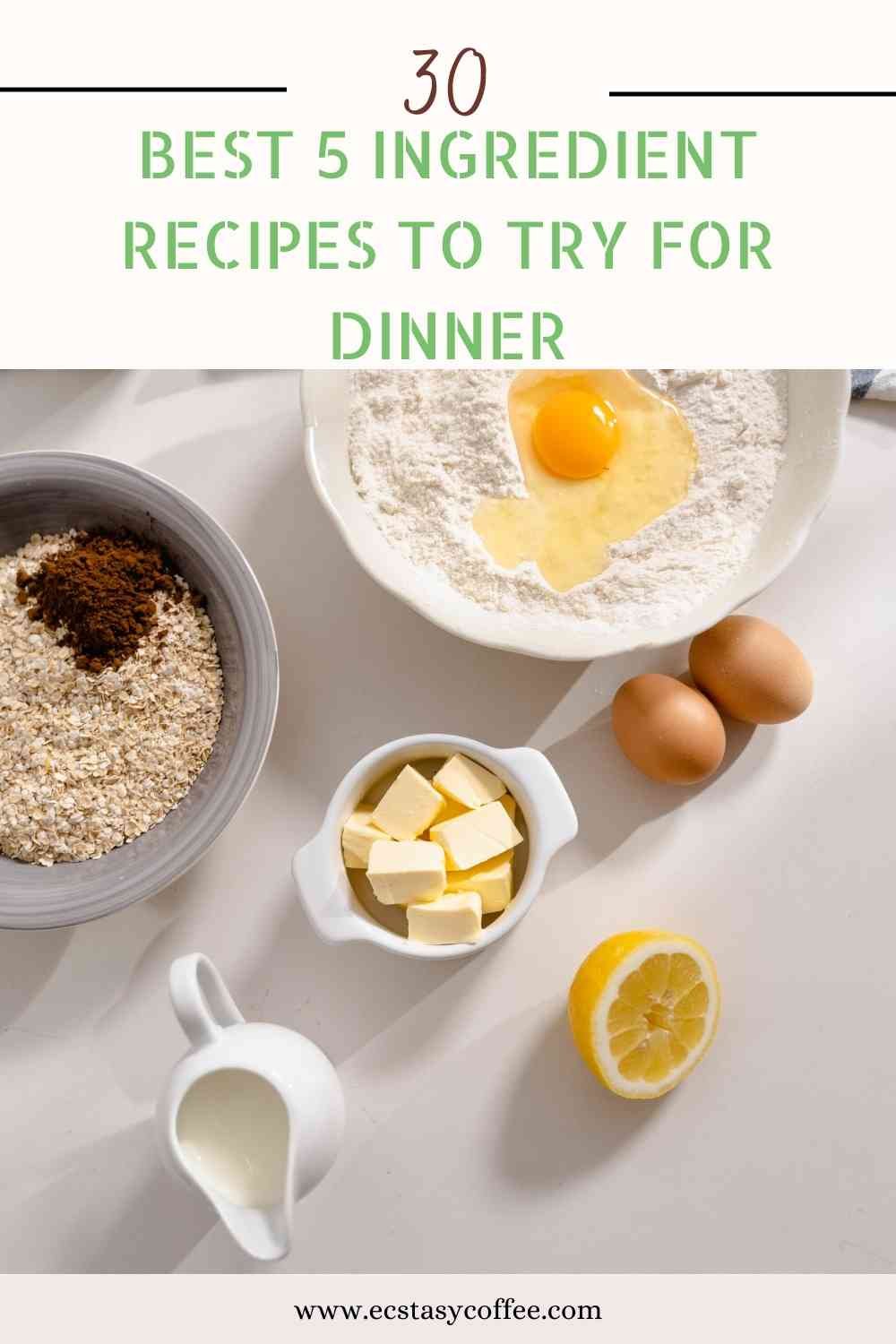 Best 5 Ingredient Recipes
Easy and quick to get done in a jiffy, all the dishes are prepared with five or fewer ingredients! Conferring you with a sense of warmth and comfort after the struggles of the whole day, enjoy the relaxing weekends with these exclusive 5 ingredient recipes lined up ahead! If you are ready to explore the bursts of flavors and the comforting taste of these fantastic recipes, get on board with us! Let us waste no more time and start preparing these fantastic dishes waiting for you to try them out!
1. 5 Ingredient Curry Peanut Pumpkin Soup
The peanut pumpkin curry is the road! Maybe you are out amidst nature enjoying your hitchhiking trip, and the peanut pumpkin soup bowl is the only other thing you need now. The recipe is available at Create Mindfully.
Recipe - Create Mindfully
2. 5-Ingredient Roasted Tomato Soup Recipe
Bursting with the flavor of basil and roasted tomatoes, the recipe is brilliant and a creation of Wholesome Yum! The creamy roasted tomato soup with a tangy flavor is simply out of the world! So what are you waiting for?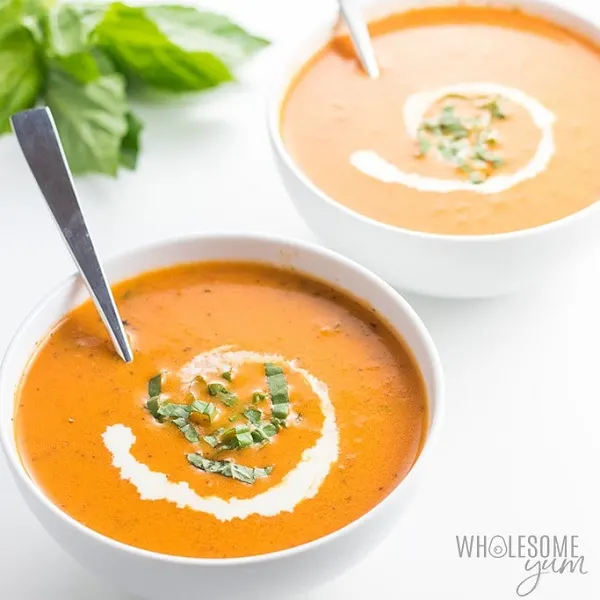 Recipe - Wholesome Yum
3. Easy Low Carb Taco Soup with Ranch Dressing
Ready in just twenty minutes, the taco soup is low on carbs, and hence it is a healthy choice of dish to savor as a part of your diet! Check out the recipe at Wholesome Yum for the creamy taco soup served with ranch dressing!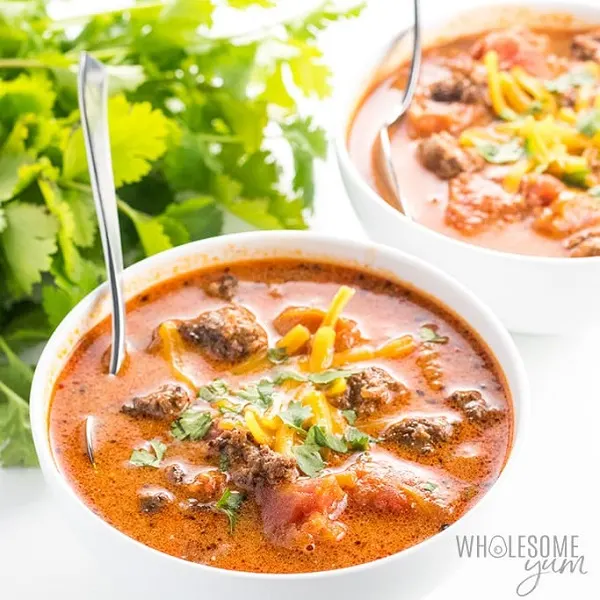 Recipe - Wholesome Yum
4. Low Carb Mexican Chicken Soup
Four simple ingredients and the classic Mexican chicken soup is ready to adorn the table! The recipe for the soup is also a fantastic one if you are looking for dishes that are low on carbs! Check out the recipe only at Low Carb Yum.
Recipe - Low Carb Yum
5. 5 Ingredient Pea and Mint Soup
Lauren Cooks create rich and green pea and mint soup, and you will undoubtedly be thrilled with this choice! Topped with crispy croutons, the dish is one of a kind.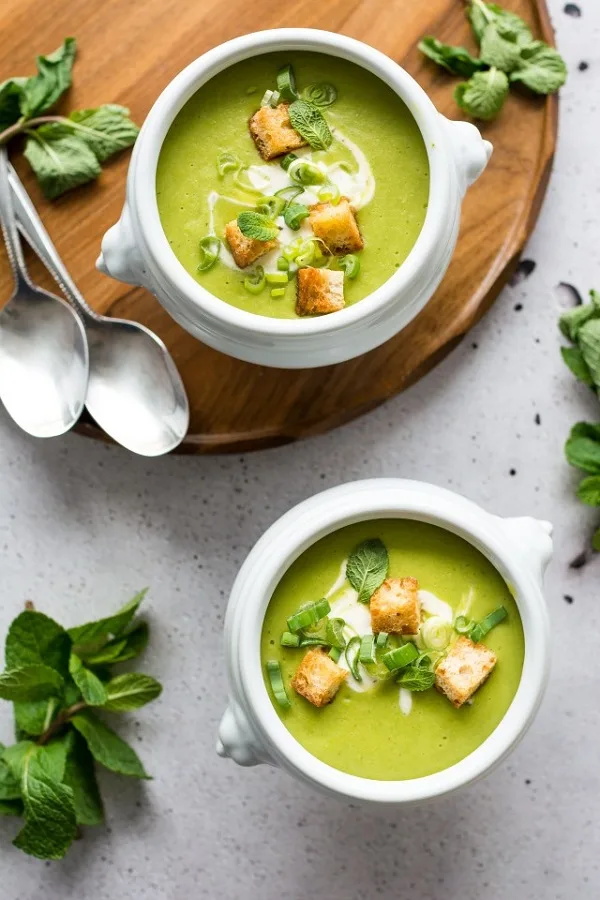 Recipe - Lauren Cooks
6. Leek Tart
The triangular leek tarts are gorgeous and a creation of Martha Stewart. The creamy and crispy tarts are marvelous to serve as appetizers if you are hosting an event! Check out this refreshing option for starters for accompanying the main course!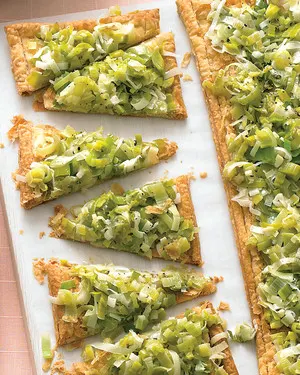 Recipe - Martha Stewart
7. Low Carb Vegetarian Zucchini Lasagna
The dairy-free and low-carb zucchini is a brilliant choice of dish. The vegetarian lasagna is indeed an exotic choice of dish garnished with herbs and such an exotic option to savor! The dish is also rich in protein and dietary fibers making it such a popular choice.
Recipe - Garden in the Kitchen
8. Healthy 5-Ingredient Vegan Parmesan Zoodles
The creamy and gooey parmesan noodles are tasteful and made by Yum Some. Here is an all-vegan option you will be tempted to relish in every bite!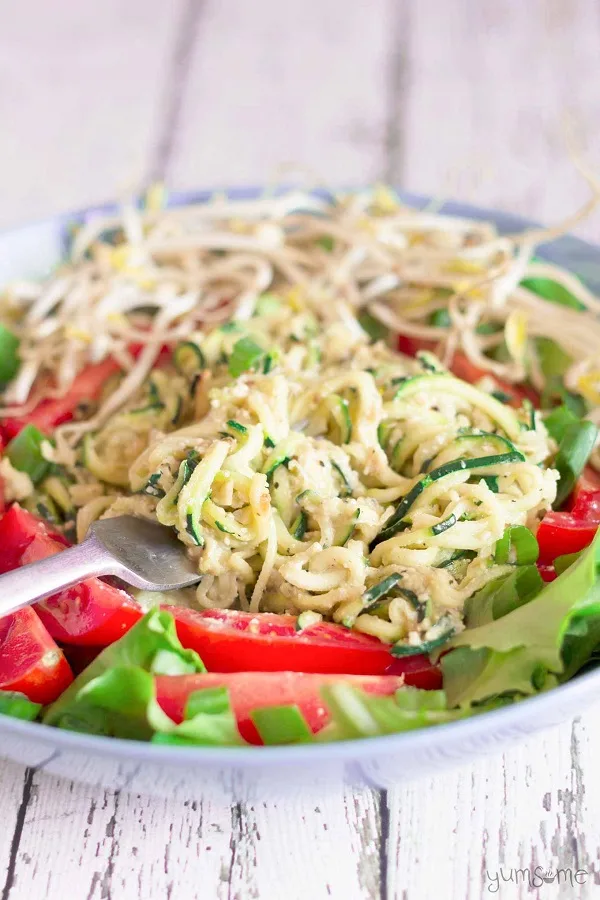 Recipe - Yum Some
9. Four Ingredient Baked Gnocchi
The cheesy and rich gnocchi is ready with four ingredients in just four minutes! The recipe for the baked gnocchi is available at Bowl of Delicious! Escalate the dish's taste with mozzarella and basil for garnishing from the top!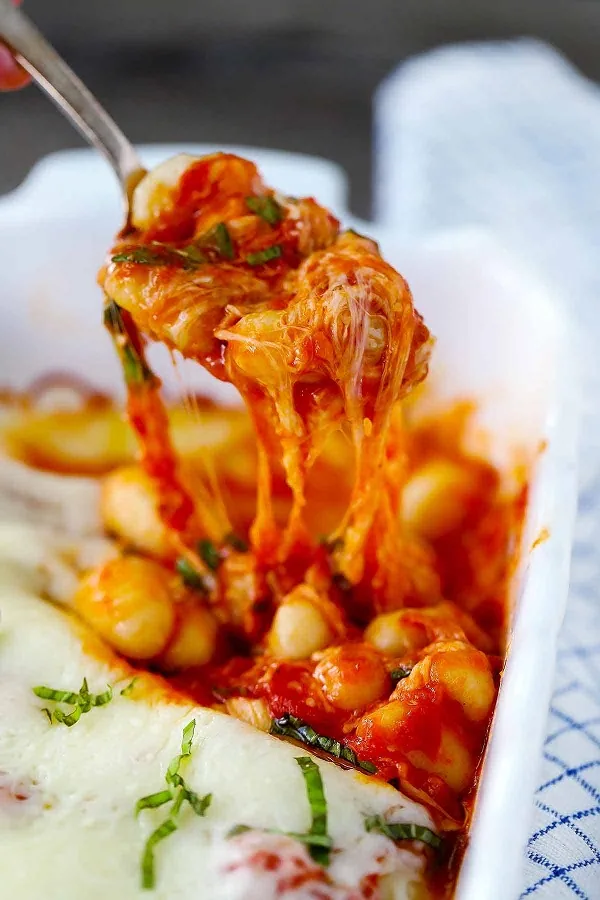 Recipe - Bowl of Delicious
10. 3 Ingredient Vegan Chili
A comforting and sticky vegan chili is here to sway you off your feet! The recipe is available at Create Mindfully, and you need three exact ingredients to prepare the recipe flawlessly. Let's get it done for dinner tonight, shall we?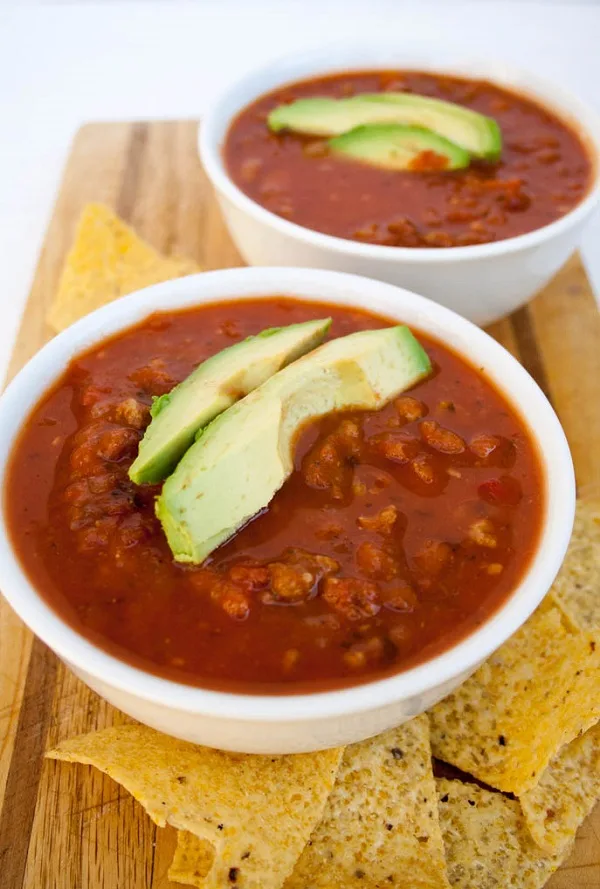 Recipe - Create Mindfully
11. Five Ingredient Black Bean Croquettes
Here is a super easy and delicious appetizer you can make for vegan dieters! The recipe is available at Healthy Seasonable Recipes to prepare the yummy and crispy black crab croquettes that taste simply so divine. Enjoy it with a creamy dip!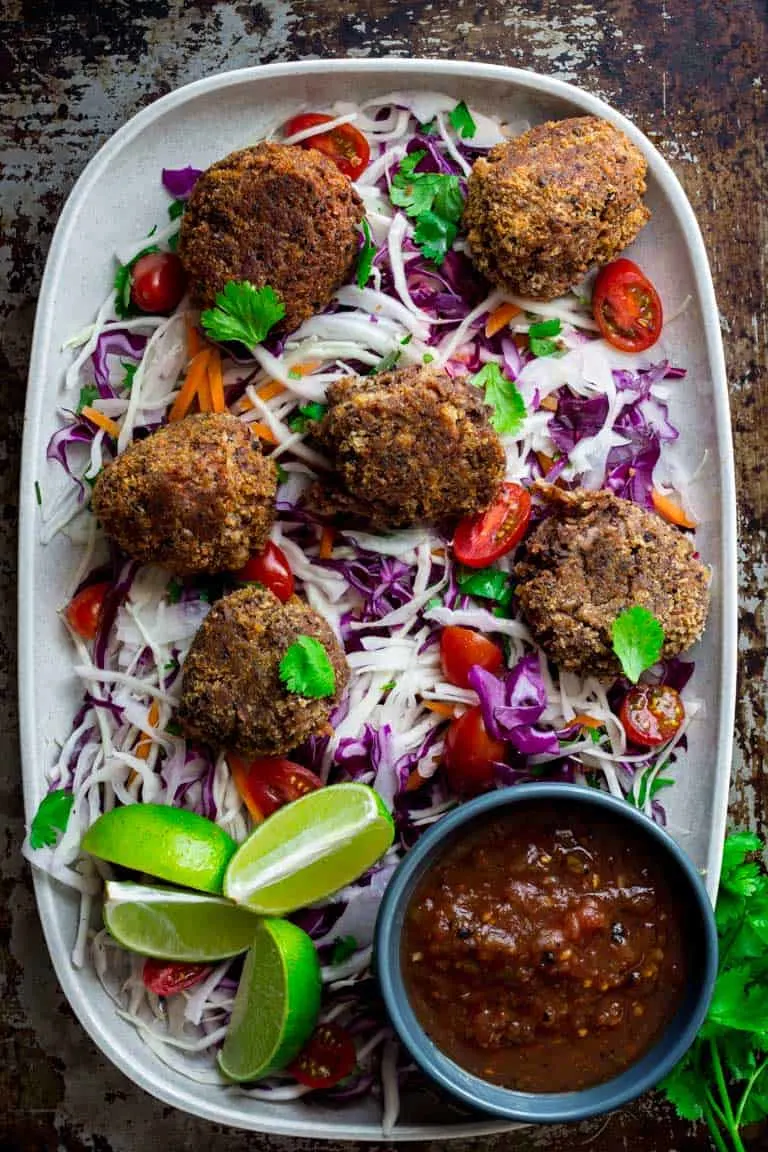 Recipe - Healthy Seasonable Recipes
12. Easy 5 Ingredient Baked Rotini
Healthy for the kids, you can make the baked rotini as an evening snack or side dish with your main course. The recipe is available at A Mindful Mom and is a beautiful casserole dish you can enjoy with bread loaf.
Recipe - A Mindful Mom
13. Festive Tomato and Spinach Cauliflower Rice
Topped with peanuts, all you will need is twenty minutes to prepare the tummy-filling spinach and cauliflower rice! The recipe is a great festive special option with tangy tomatoes that you can follow from My Life Cookbook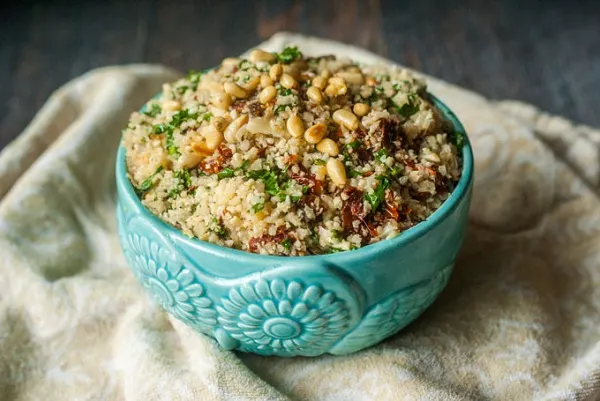 Recipe - My Life Cookbook
14. 15-Minute Cannellini Bean Stew
The Cannellini bean stew is highly healthy and packed with nutrients! The recipe is presented by Simple Vegan Blog and is ready in less than half an hour. Check out this bean stew curry that is extraordinary and one of a kind to indulge in.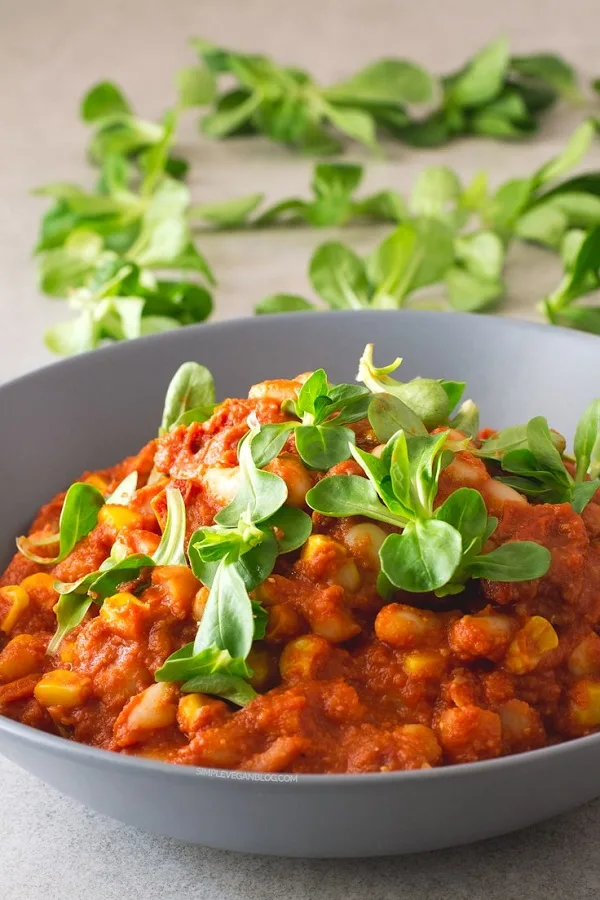 Recipe - Simple Vegan Blog
15. 5 Ingredient Fish Stick Wraps
The crispy and flavourful fish stick wraps are a brilliant recipe by Sweet Phi. Yummy and rich, the dish is brilliant, and you will surely fall in love with the exotic taste of the wraps, which are great to go as appetizers.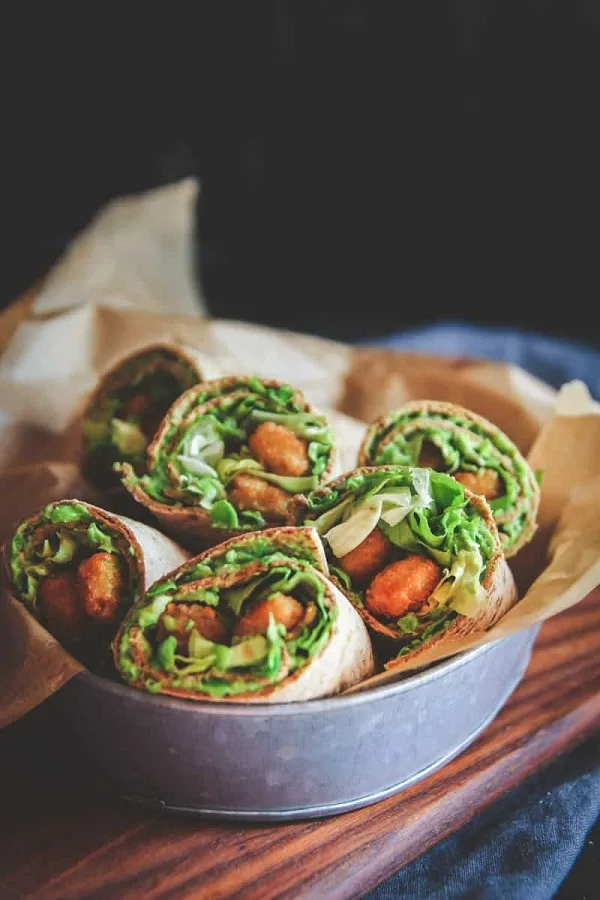 Recipe - Sweet Phi
16. One-Pan Fabulous Fish
We have used chopped cherry tomatoes and green olive tapenade to make this dish by Jamie Oliver! Rich and creamy, the fabulous one-pan fish recipe lives up to its name. Check it out right away to enjoy the exotic flavors flooding your mouth!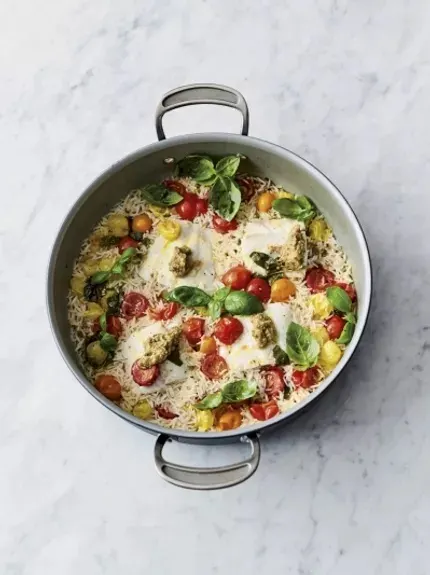 Recipe - Jamie Oliver
17. 5-Ingredient Garlic Parmesan Tilapia
The Tilapia fish is marinated in parmesan and is a gorgeous choice of dish you can make with just the usage of five ingredients! The Seasoned Mom presents the recipe with a hint of garlic.
Recipe - The Seasoned Mom
18. 5-Ingredient Smoked Salmon Pasta
The smoked salmon with pasta and basil is a beautiful recipe by Sprinkles and Sprouts. All you need is five ingredients to come up with this idea! Made with cream, dill, arugula, and spinach, the recipe is a classic one!
Recipe - Sprinkles and Sprouts
19. Fast Fish Tacos
Fifteen minutes and five ingredients are everything that is needed to make the juiciest tacos ever! Follow the recipe at Recipe Girl to go for the most ravenous option. Try out these restaurant-style tacos at your home from now onwards.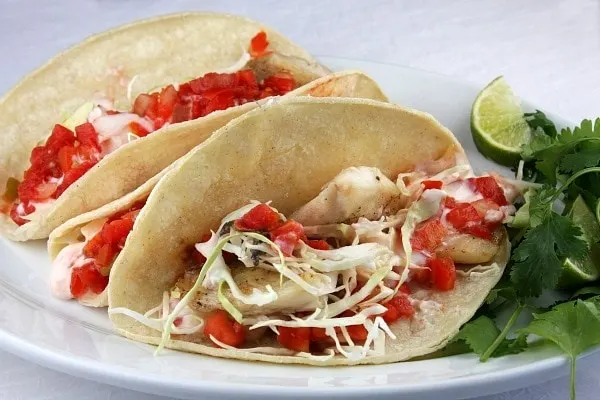 Recipe - Recipe Girl
20. Four Ingredient Southern Style Oven-Baked Catfish
Here is another exotic recipe you should try, prepared in just a few minutes! The recipe is presented by Bowl of Delicious with just four ingredients and twenty minutes to spare on the clock.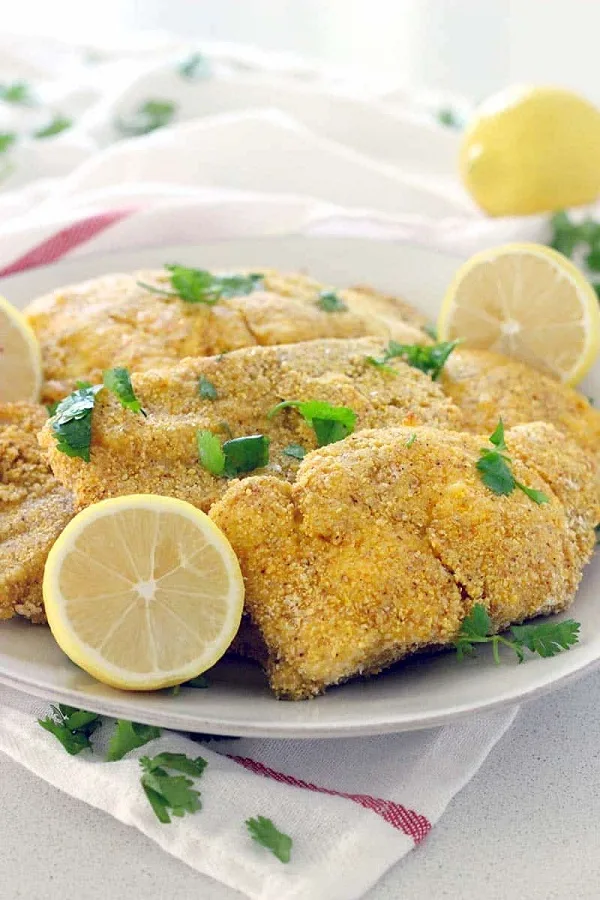 Recipe - Bowl of Delicious
21. Bakes Parmesan Crusted Tilapia with Mayo
The parmesan-crusted Tilapia with mayo is spectacular, and you will undoubtedly fall in love with the gorgeous flavor of the dish! The recipe is available at Wholesome Yum with the rich flavor of parmesan marinating the tilapia fish!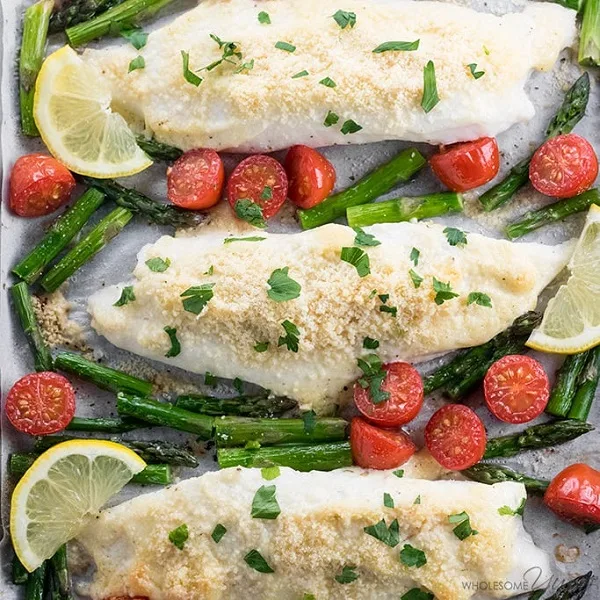 Recipe - Wholesome Yum
22. 5 Ingredient BBQ Pulled Pork Quesadillas
The flavor is BBQ pulled pork inside the juicy quesadillas are a fantastic choice of dish to add to the brunch menu! You can find the recipe at My Kitchen Love to make the world's best quesadillas with pork!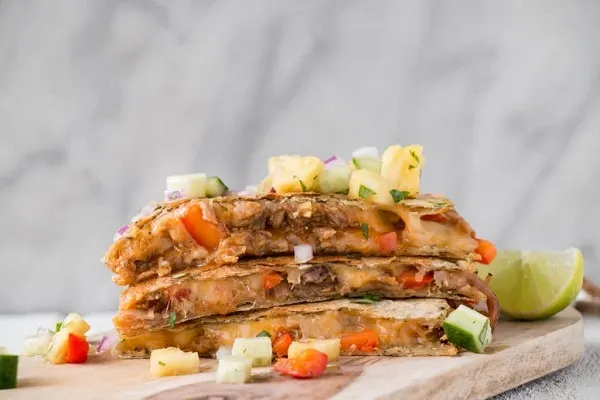 Recipe - My Kitchen Love
23. Five-Ingredient Pasta With Bolognese Sauce
Here is an authentic and delicious pasta that ranks first on the list of yummy delicacies. The recipe is presented by Bowl of Delicious with creamy and spicy bolognese sauce that tastes simply out of the world! Shall we make it then for brunch this afternoon?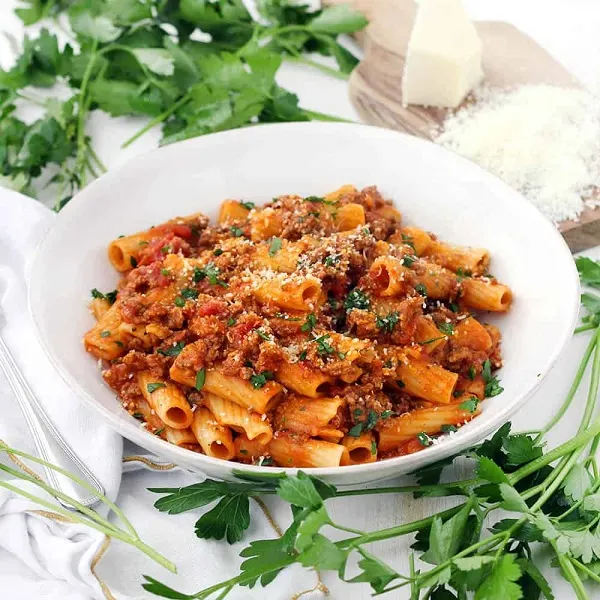 Recipe - Bowl of Delicious
24. Keto Low-Carb Pizza Casserole Recipe
The low-carb pizza casserole has no carbs and is such a brilliant option when you wish to combine the best of both casserole and flatbread! Wholesome Yum presents the recipe.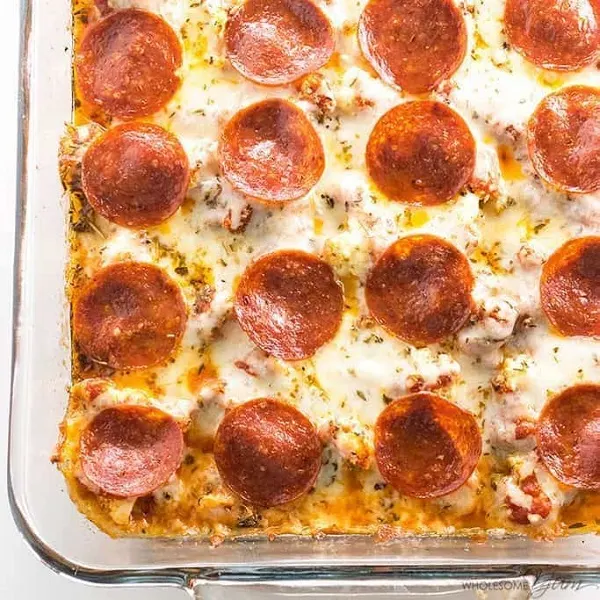 Recipe - Wholesome Yum
25. 5 Ingredient Slow Cooker Pot Roast
The roasted pot meat with veggies is succulent and made with simply only five ingredients. The recipe is presented by A Mindful Mom and is made inside a slow cooker. The taste of the pot roast is simply divine, and you must try it out!
Recipe - A Mindful Mom
26. 5-Ingredient Pizza Pasta Bake
The yummy pizza bake is delicious, and the creation of Two Healthy Kitchens. Sumptuous and creamy, the pizza pasta is delightful and topped with cheese! Such a ravenous dish it is! The pizza pasta casserole is ravishing, and you should try it out!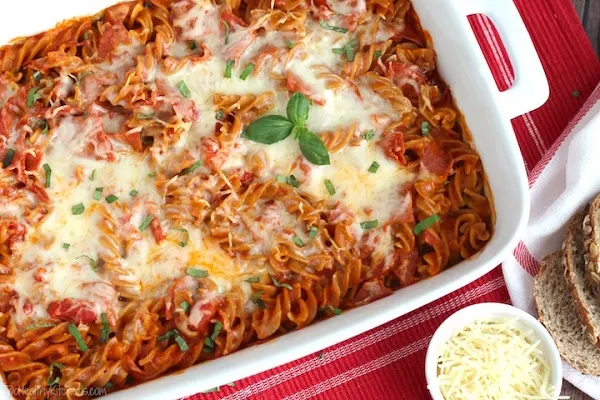 Recipe - Two Healthy Kitchens
27. Slow Cooker Marinara Pot Roast
All you will need is twenty minutes to make the Marinara Pot Roast! The recipe is made by My Life Cookbook and made inside a slow cooker. If you need to make something quickly in twenty minutes, go for the Marinara pot roast.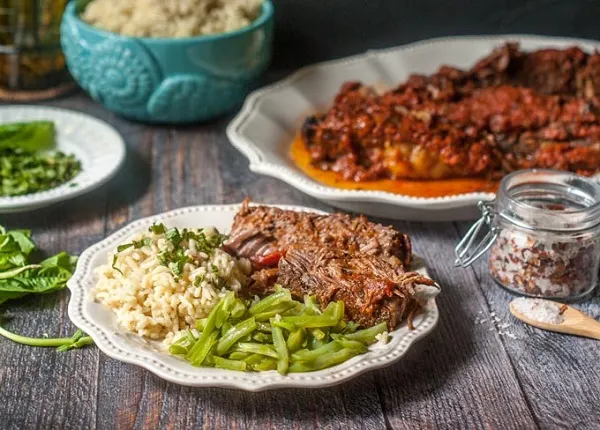 Recipe - My Life Cookbook
28. Spaghetti Squash Meatball Casserole
Here is a healthy and gluten-free recipe that you can make for the holiday season. My Life Cookbook makes the recipe with loads of juicy spaghetti and squash meatballs. Succulent and rich, the meatball casserole is gorgeous and creamy to relish!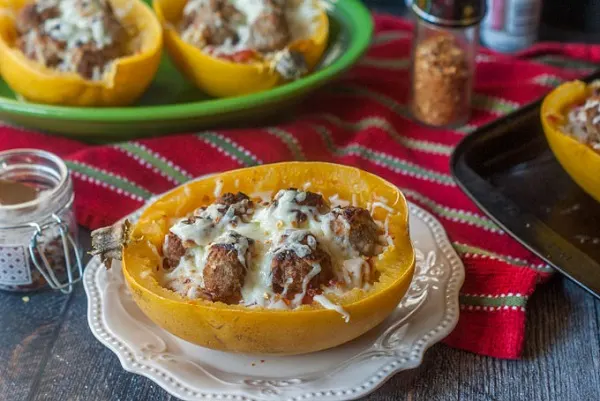 Recipe - My Life Cookbook
29. 5-Ingredient Crock-Pot Roast
Topped with veggies, the crockpot roast is succulent and meaty for you to savor. The recipe is presented by Fearless Dining and is prepared with four essential ingredients. You can take this as a side dish for dinner to savor in the holidays.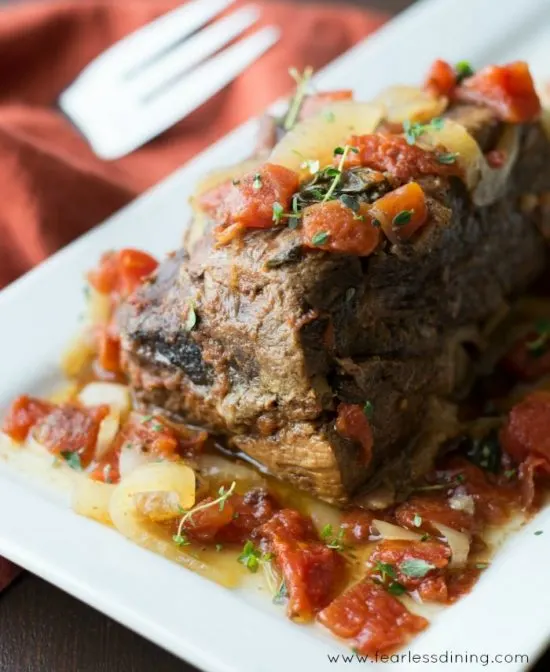 Recipe - Fearless Dining
30. 5-Ingredient Slow Cooker Pulled Pork
The crockpot pulled pork is sumptuous, and the creation of Fearless Dining. You need five ingredients to make the pulled pork for a brilliant taste! What a fantastic dish it is to opt for the flavors of the recipe!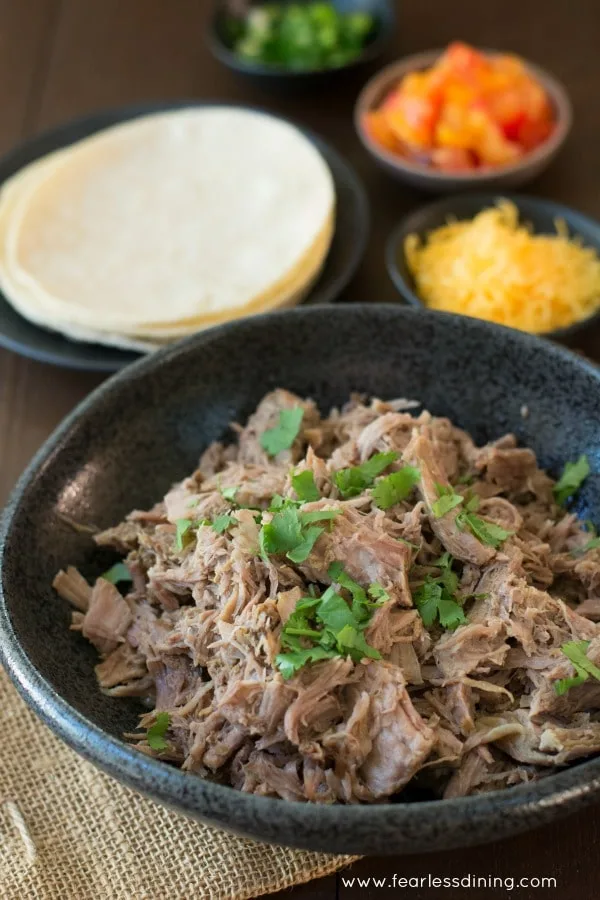 Recipe - Fearless Dining
Read also: