It is the season of home improvement, why? Well, the world is slowly and steadily getting over the pandemic with various vaccine drives and recoveries. One thing that has stayed is the impact that the lockdown has had on each one of us. Lockdown has been a bigger game-changer in home decor and design as well. We have started seeing loopholes in our interior spaces. We were stuck in our indoors to curate our work and household.
Many homeowners are considering renovation or refurbishment of their entire living spaces. While home improvement one crucial element that is seen in almost every household is Tiles. Award-winning Interior designers have resorted to maximizing their innovations with the help of tiles as a go-to solution. Due to their wide range of ease of applicability, replicability, and relevance, tiles have stormed as a trend and are here to stay. It is no wonder then that businesses such as Standard Tile are used by homeowners to create the desired effect they want in their kitchens, bathrooms, and anywhere else they want to tile.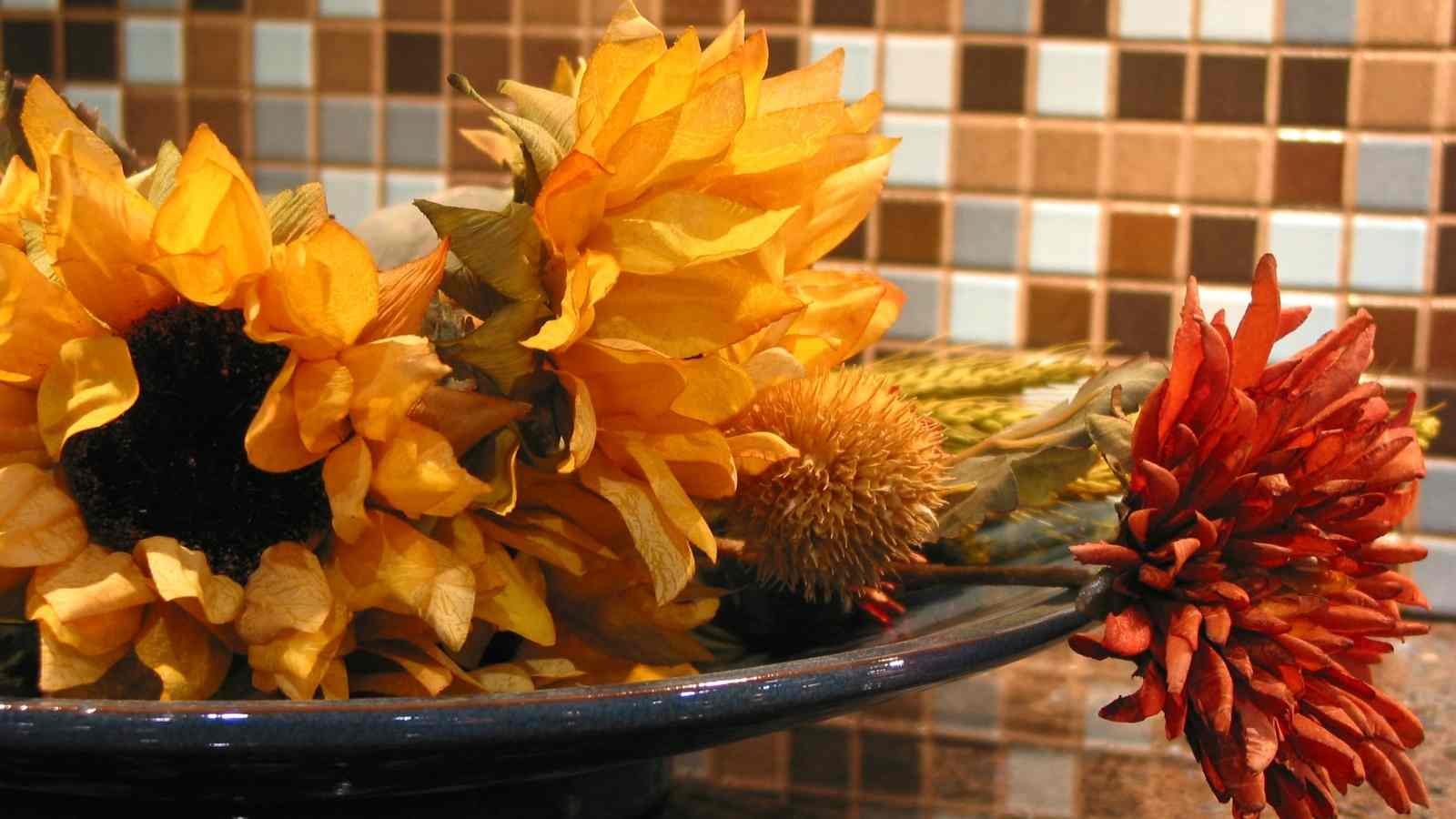 There are various ways and methods through which one can use this dynamic element to accentuate their home decor. From distressed subway tile to ceramic tiles, vitrified, mosaic, etc the list is endless and upgrading more day by day.
In a sea of options, how do you choose the perfect tiles to go with your home decor? And what are the various creative ways through which you can use them to amplify your home aesthetics? Here's How….
#1 Distressed subway tile or Ceramic tiles on just walls and floors? Think again….
Tiles are a versatile element and can be sued all over the home. There is no stipulated set of rules to apply tiles, you need to remember that your home is a key way to express your personality. Earlier tiles very used in staircases in the Mediterranean home designs which are now being adapted in British designs as well.
Tiles are also attention grabbers. They can make an onlooker intrigued and invested in their patterns, shapes, or textures. Due to this Tiles incorporated in a multi-faceted way can add a sense of eclecticism to your home decor. And gone are the bland days when geometric tiles with subtle tones were a thing, it's all about going dynamic and pop now!
#2 Minimalism through Tiles
Minimalism is a trend that has taken home decor to a marvelous attempt due to its clean and sleek lines that are muted to the bare minimum. As functional as this trend might be, it is also equally aesthetic. A minimalist space adds balance and calms a sense of well-being. For a theme like that, multiple ranges of tiles that have emphasized being 'Less' yet giving 'More' can be an ideal addition to maintain the design styles throughout your horizontal spaces as well.
Imagine a space with subtle shades of white tones and beige over the walls with minimalist decor pieces and furniture elements accented more with subway distress tiles in equally subtle tones. These features are then amplified more with gold or brass accents over the fixtures and elements. This would make a timeless space indeed….
#3 Make your Floor stand out!
Floors are generally a neglected element since home buyers are mainly centric on adding drama to vertical spaces. Although your horizontals have an equal weightage in adding character to your indoors. Instead of using a generic carpet or laminate, you can create a dynamic vibe for your interiors by experimenting with various subway distress tiles or marble tiles.
Another aspect of floor tiles in the 21st century is the array of shapes and sizes they are available in, this makes them even more inclusive and customized in nature.
#4 Go 3D!
In a time where we are going from 7D in movies, then why can't we do the same in our homes?
Patterned Tiles are the new ways to accentuate our homes by adding a three-dimensional effect to our spaces. You can achieve this by using patterned tiles from your walls to your floors to create a seamless effect which later adds dynamicity due to its sense of flow.
#5 Go Dark!
Suddenly a massive uproar of darker tones in interior decor has made an appearance. Gold and dark colours with accented fixtures and pop artworks are the new 'It' in home decor. From Metallic subway distressed tiles to gold grout they are creating a transformational vibe in home decor.
#6 Accentuate your feature walls
Your feature walls are the centerpieces of your home, they are the attention seekers and attention drivers that define your home's spirit. Deciding on the ideal feature wall is therefore a huge decision. But what if you could have a sense of depth and permanence in your feature walls?
Your distressed subway tiles or mosaic tiles can do the same for you. While these tiles are an extremely attractive feature they are also thoroughly functional and durable. The core worrying of the impermanence of the feature walls' dynamicity is thus lost as these tiles are timeless and never really go out of style!
Brick-style tiles are also a functional yet aesthetic addition due to their easy-to-clean access while giving a textured look and finish. Scallop-shaped tiles can also be used for feature walls and kitchen areas to make the spaces look catchy, fresh, and detail-oriented.
How to choose the best tiles for your homes?
Be it distressed subway tile, mosaic, metallic, ceramic, vitrified, or any other type of tile the decision to choose the ideal blend for your home is indeed tricky.
The best way to do so can be with the help of a professional consultant, interior designer, or interior stylist who can help you efficiently with their expertise. You can also try making mood boards for your spaces by experimenting with various materials, colours, patterns, textures, and shapes to understand the entire look and feel before execution. This method can in turn help you in making a statement home for yourself.
With dynamic brands coming up with more and more eclectic designs, you can keep yourself updated by going through various blogs and articles to understand the latest trends and their benefits. In the end, tiles will be an ideal addition to your home decor from both an aesthetic as well functional point of view being a one-stop-shop solution for every home decor needs.
Read also: