Making coffee at home can feel like a chore, especially when you want to enjoy something more than instant coffee.
However, with a little patience and a little practice you might find that making coffee at home becomes the highlight of your day. You'll be weighing out beans, measuring out water and your coffee will taste incredible, so much so that you'll struggle to go out to coffee shops again. If you're someone who doesn't have time to learn the manual process of making coffee at home, it's worth it to consider super automatic espresso machines for a barista that can work with you at the press of a button.
You just need the right tips to get you started, so here are the 8 tips that will help you make incredible coffee at home.
Jump to:
1. Buy Fresh Coffee
This is the biggest tip and where everyone looking to make a better cup should start. Stop buying coffee in bulk and stop buying it from the grocery store.
There are tons of coffee roasters all across the country who can sell you an incredible bag of coffee that's fresh from the roasters for a lot less than you think.
Say no more to stale coffee that's been sitting on the shelf for far too long. Say hello to fresh and delicious.
2. If your water tastes bad, your coffee will too
If the water out your tap is no good to drink, or there's any kind of smell or strange taste, then please don't use it to make coffee with. All those strange flavors don't go anywhere, they just go straight into your coffee cup.
And while the coffee flavor masks them slightly it doesn't remove them and the quality of your cup of coffee goes down.
Bottled water, or filtered water, is the way to go. You can experiment with bottled water and filter brands to find the one you like.
3. Store your coffee beans in an airtight container
You wouldn't think it, but the air is one of the worst things you can expose coffee to. It causes oxidation of the coffee, slowly but surely fading the flavor with the longer it's exposed.
So you need an air-tight container with a strong lid you can put your coffee in after the bag has been opened.
Then that can be kept out from direct sunlight and nowhere where it can get too hot or too cold. A glass Kilner jar in a cupboard works great, but a ceramic jar with a lever-lid works best.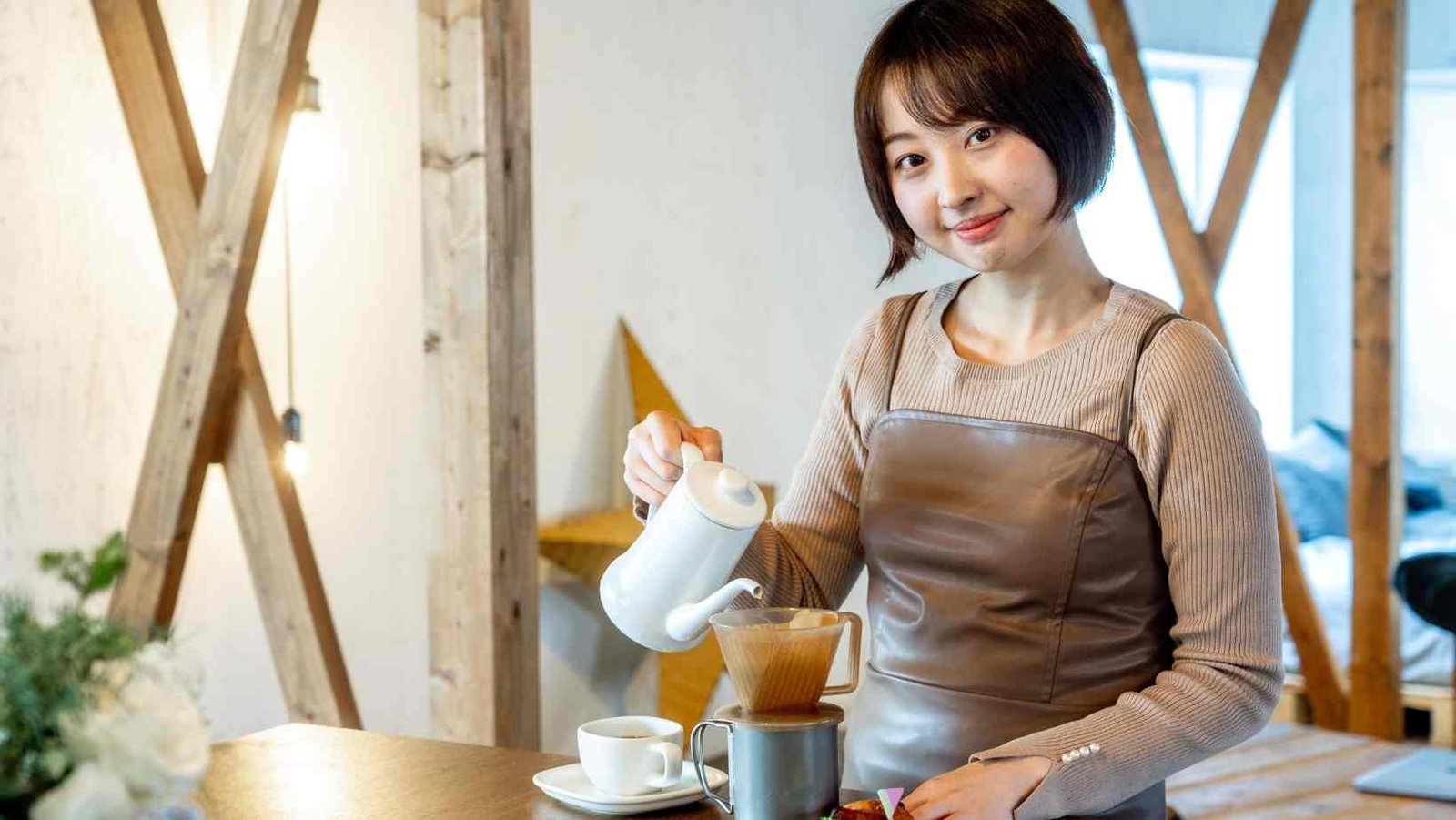 4. Grind it yourself
Coffee bought freshly ground is a good choice if you can't afford your own grinder.
Although nothing beats coffee that's been ground by yourself, just when you need it.
Just as the air is bad for coffee beans, it's even worse for coffee grounds because more of the coffee is exposed, so it loses its flavor faster and quickly becomes flat and not nearly as tasty as it could be.
If you want to really get into coffee at home then you're going to want to get yourself a coffee grinder; preferably a burr grinder, not a blade grinder, but that's a topic for another time.
5. Weigh out the coffee and water
As you develop your coffee-making abilities you're going to start obsessing over coffee ratio; the ratio of coffee to water you use to brew. For most brewing methods this starts at a 1:15 ratio, 1 gram of coffee for every 15 grams of water you brew with.
That's the base point and generally a great place to start, but after that, you can start tweaking it to your preference and to the coffee you're brewing with.
Of course, to do this, you're going to need to get a set of scales, and a scale that can weigh down to 0.1 grams so you can be nicely precise and accurate with your measurements.
Then the playing and the fun can begin.
6. Adjust and perfect with each bag
Each coffee is unique, sometimes even each batch of coffee can be unique so you need to be willing to adjust your brew to fit the coffee, not the other way around.
The recipe you've been using might be just fine and then you open up a new bag and suddenly it doesn't taste as good. This doesn't necessarily mean that anything is wrong with the coffee, it could be that you need to tweak your brew to better fit this batch.
This is common with espresso and is known as "dialing it in" but not something people tend to do with other brewing methods.
7. Experiment with different brewing methods
Speaking of brewing methods, try mixing it up from time to time, if you only ever use a French Press try to get an Aeropress and see what you think.
Why not push the boat out even further and get yourself a pour over device, a Chemex or a V60 and learn a whole new technique, you might find you like the coffee better and might even find you're having fun while you do it!
If you're using an automatic machine then consider an upgrade, some of the best drip machines cost less than you'd think while making a noticeable difference to the cup of coffee at the end.
8. Keep a coffee journal
This is one for those of you who like to get geeky, a coffee journal can be just the thing you need to keep track of your recipes and decide just what type of coffee you enjoy and how you enjoy it, that way if you ever get some more you've got a baseline to work from.
You can keep track of ratios you used, brew times, and of course how the coffee was. Track tasting notes, acidity, boldness, mouthfeel, and pretty much anything else you feel is relevant!
It might not be something everyone will want to do but it's something I'm doing more and more and really enjoying doing it.