Ah, it is bananas that we are talking about, then! The next fruit to conquer with our culinary skills. Bananas are crowd-pleasers, as no matter what you add to which recipe, they are always ideal for escalating the dish's flavor! Here are some of the most beautiful banana dessert recipes you should try out if you are a fan of bananas.
We are so fond of these desserts created with magnificent combinations of flavors! If you wish to make something nice and cozy for the holidays, go for these healthy banana dessert recipes immediately!
1. Banana Oatmeal Chocolate Chip Cookies
Chef Savvy makes the combination of choco chips, oats, and cinnamon flavored with the presence of banana! Try out this recipe, created with extraordinary flavors and such a wonderful one to opt for!
Recipe - chefsavvy.com
2. Banana Cream Pie
Meals by Molly creates the vanilla pastry cream. The flaky homemade crust with banana and rich frosting is amazing and flavoured with sweet syrup! The smooth and cream filled banana pie is one of the best to opt for!
Recipe - mealsbymolly.com
3. One Bowl Gluten-Free Banana Cake
The gluten-free and savory one-bowl banana cake is healthy, and you will surely feel tempted to have more and more of the dish! Liv Gluten Free creates the recipe! The tangy cream cheese icing is brilliant, and you should try it out!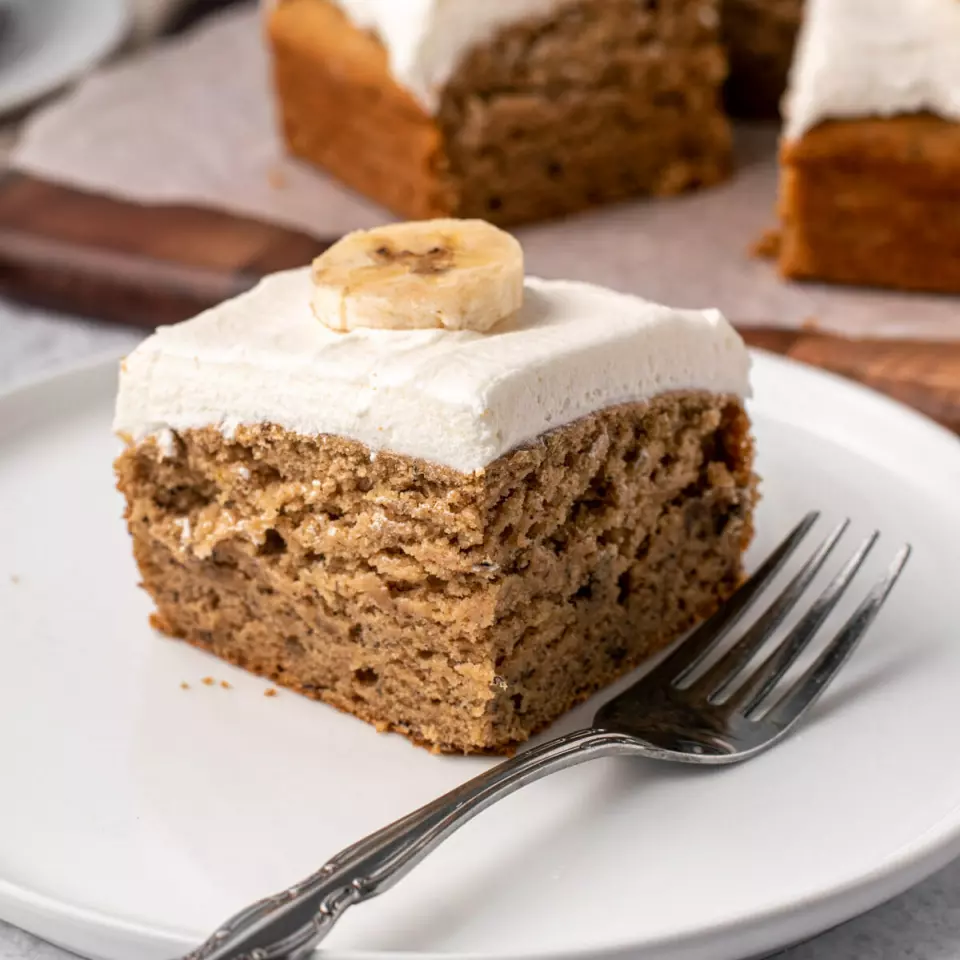 Recipe - livglutenfree.com
4. No Bake Keto Banana Split Cheesecake
You can enjoy the cheesecake cold and juicy by following the recipe provided by Low Carb Yum. And the best part is you do not even have to bake the banana split cheesecake, which is keto-friendly and healthy to enjoy as much as you want!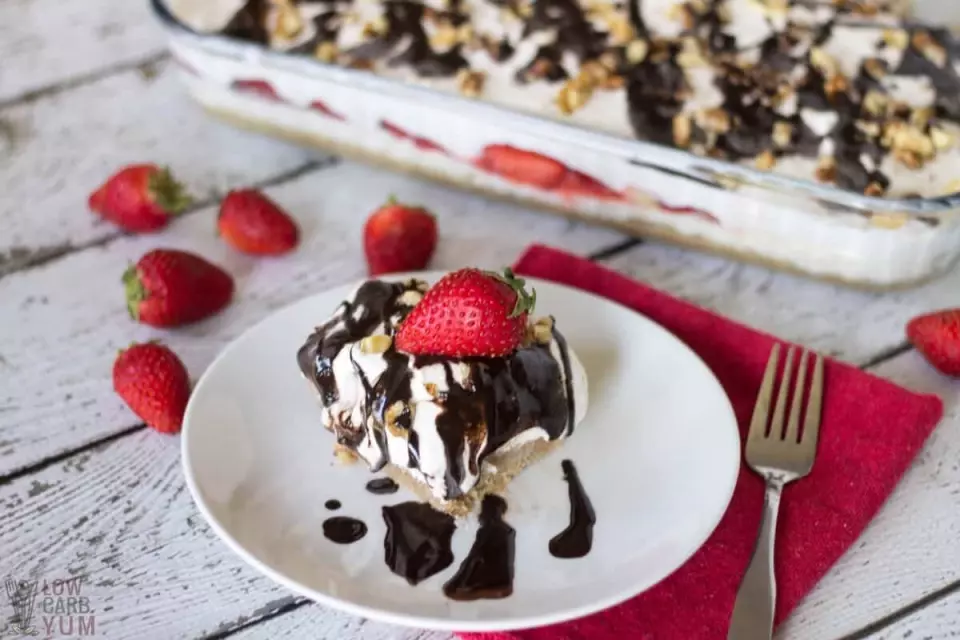 Recipe - lowcarbyum.com
5. Oatmilk Banana Bread Chia Pudding (Overnight Chia Pudding)
The overnight chia pudding is gorgeous and provides a fantastic crust of banana! The recipe is a creation by Oohlala It's Vegan! Flooded with the richness of oat milk is a wholesome recipe you can enjoy!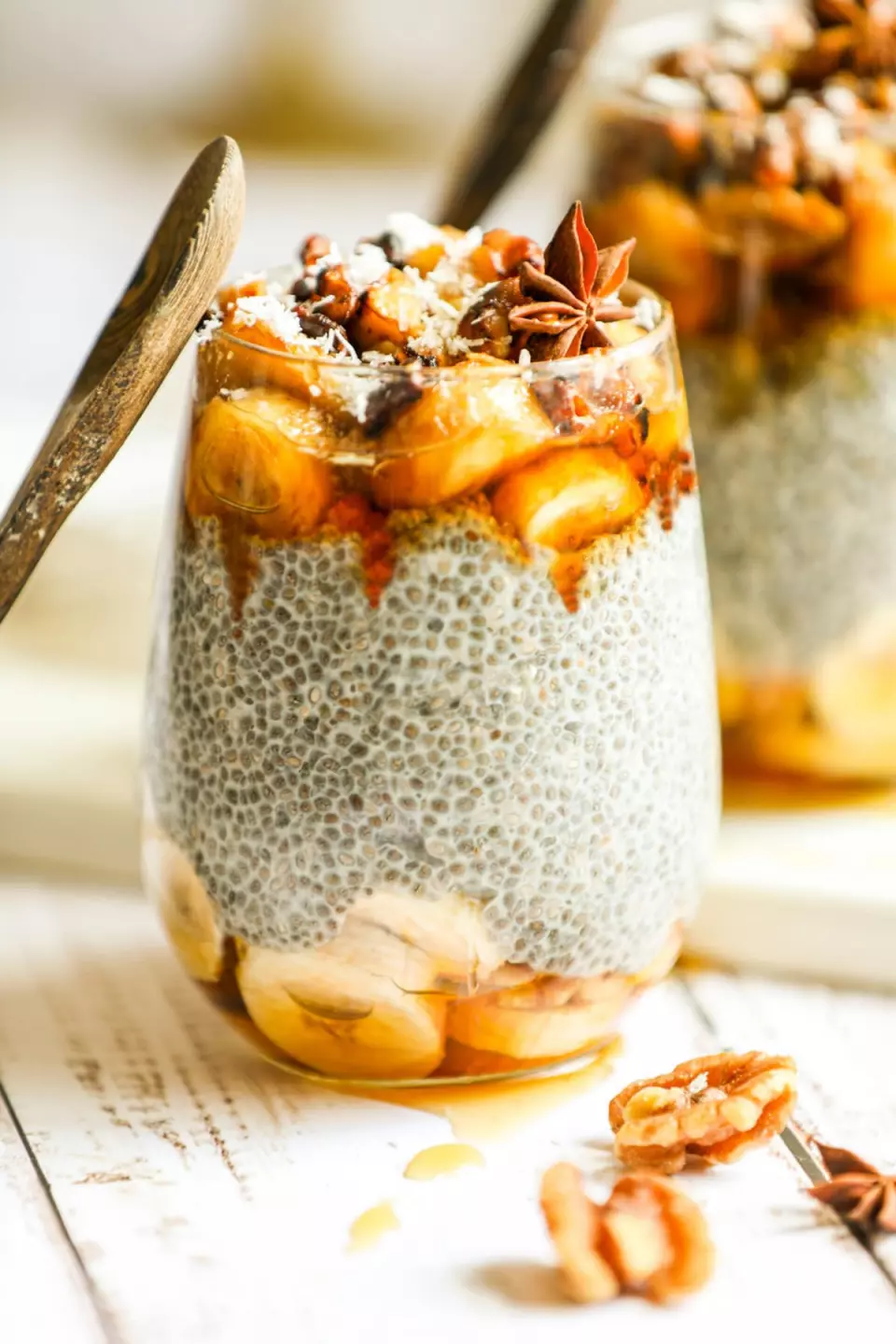 Recipe - oohlalaitsvegan.com
6. Chocolate Banana Bread Pudding
The sumptuous and delightful chocolate banana bread pudding is delicious and created by Emily Leary. The rich and gooey banana bread is delicious for you to indulge in. You must try this for breakfast on a pleasant Sunday!
Recipe - amummytoo.co.uk
7. Banana Pudding Poke Cake
The juicy banana pudding poke cake is sumptuous and flavored with myriad ingredients! Baking Beauty makes the recipe! This contemporary American dessert is lovely and you will surely be thrilled to try out this dish! We have made use of condensed milk as a taste enhancer!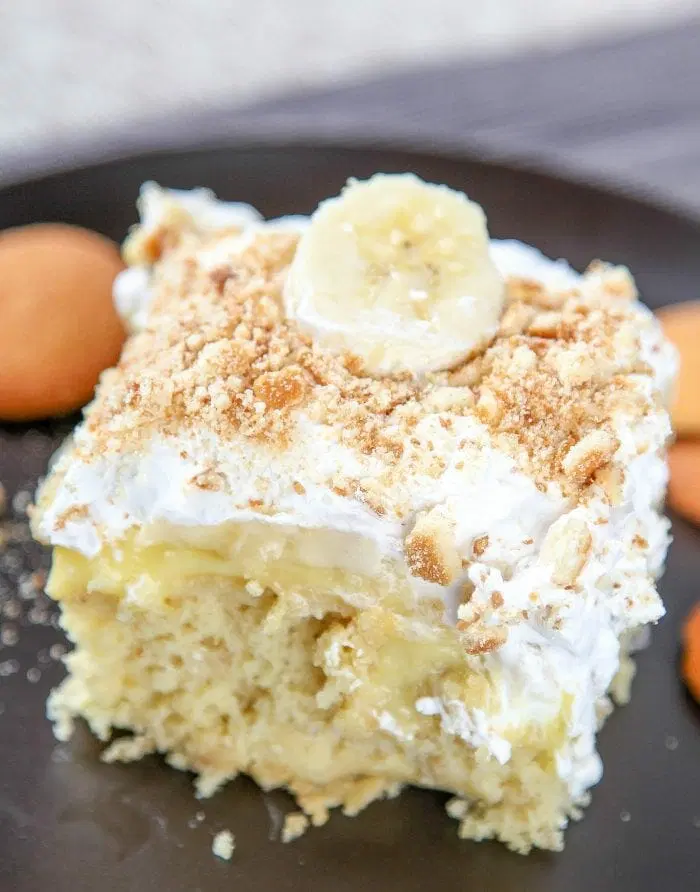 Recipe - bakingbeauty.net
8. Mocha Banana Cake
Here we have the mocha banana cake, which is a tempting creation by Live to Sweet! If you are fond of cakes, then celebrate the upcoming festival with the presence of mocha cake with bananas, espresso, and berries!
Recipe - livetosweet.com
9. No-Bake Banoffee Pie A Banana and Caramel British Treat
The rich and gooey banana cake is delicious, and you will be thrilled with the wonderfully creamy and juicy taste of the authentic British treat! Check out the recipe only at Irish American Mom with the surplus use of caramel!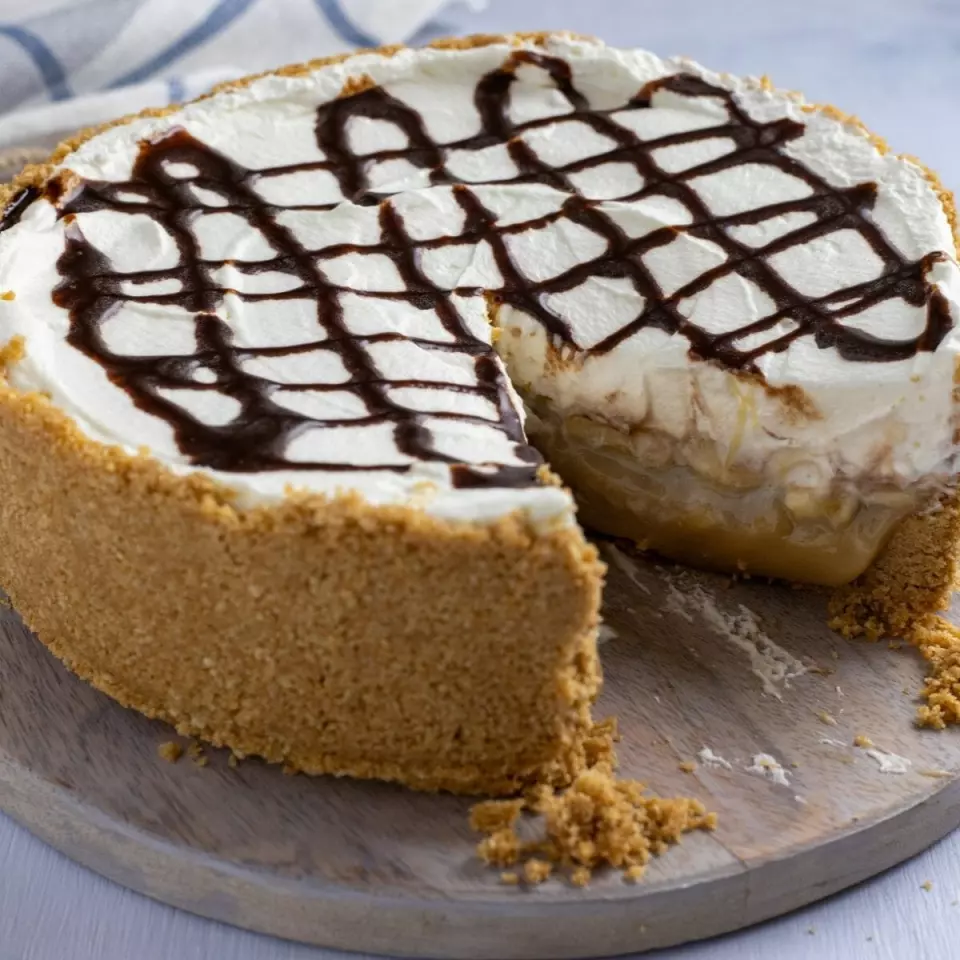 Recipe - irishamericanmom.com
10. Peanut Butter Banana Bars
The combination of peanut butter and banana is splendid and made by the recipe suggested by Cinnamon and Sage Co. If you are fond of both, you must try this recipe.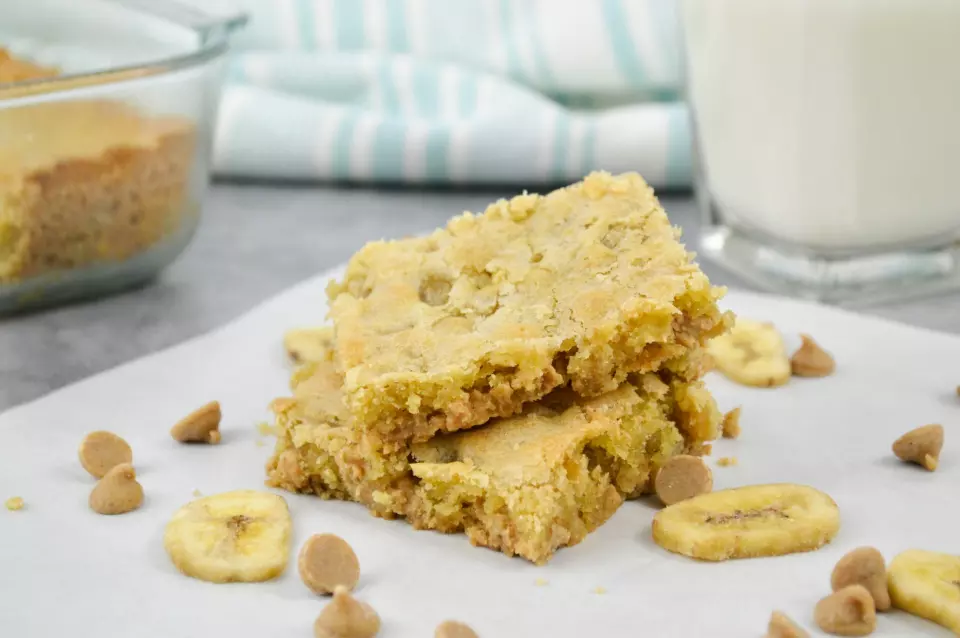 Recipe - cinnamonandsageco.com
11. One Bowl of Double Chocolate Banana Muffins
The moist and chocolatey banana muffins are created by Apaige of Positivity and are fluffy and decadent for you to try out! Sprinkled with chocolate chips, the muffins are one of a kind. Put two slices of banana on top for garnishing at the end!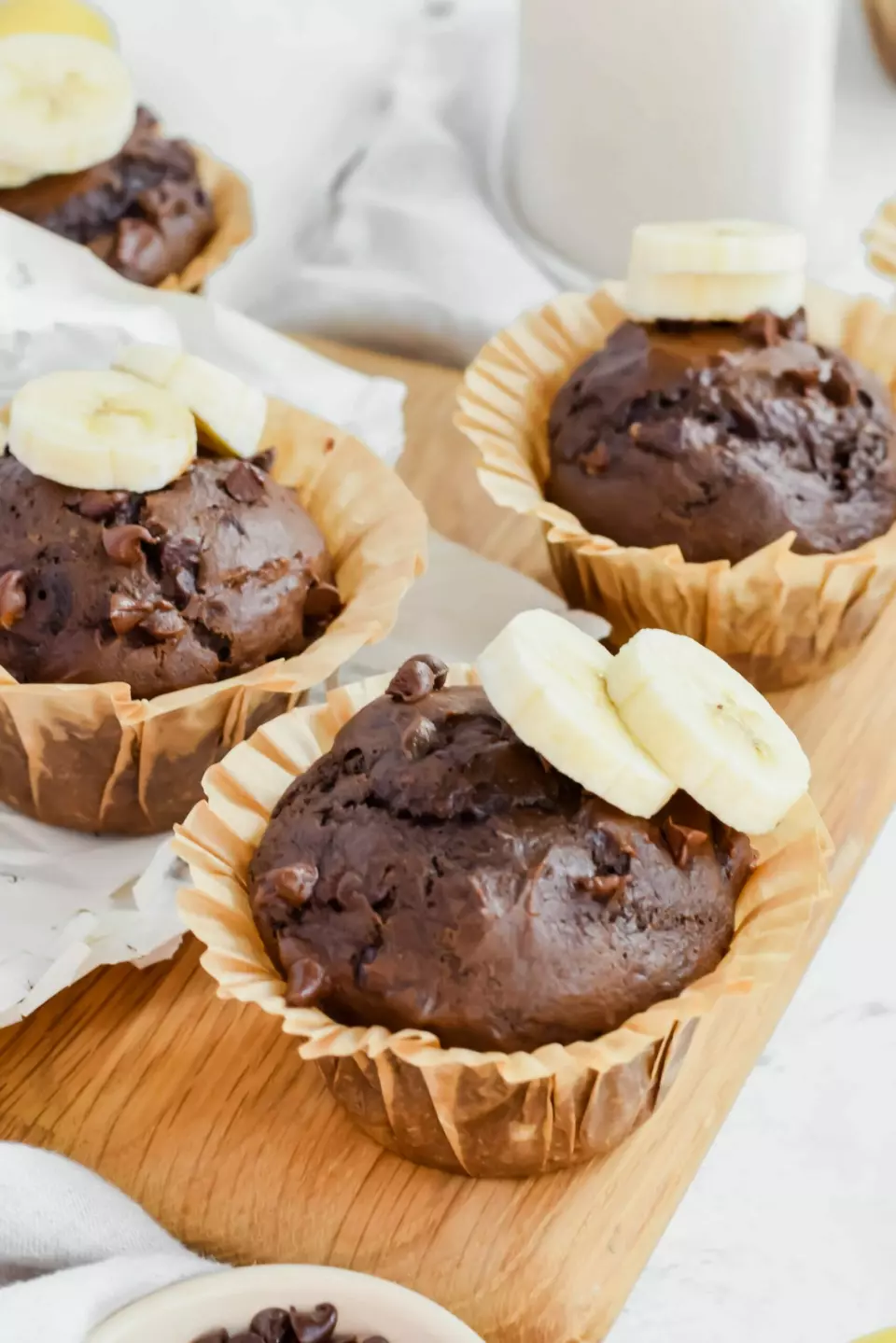 Recipe - apaigeofpositivity.com
12. Peanut Butter Banana Oatmeal Bars
The vegan and gluten-free peanut butter and the banana recipe is splendid and made by following the recipe only at Natalie's Health. The healthy oatmeal bars are delicious and created with a hint of crispiness and tender filling.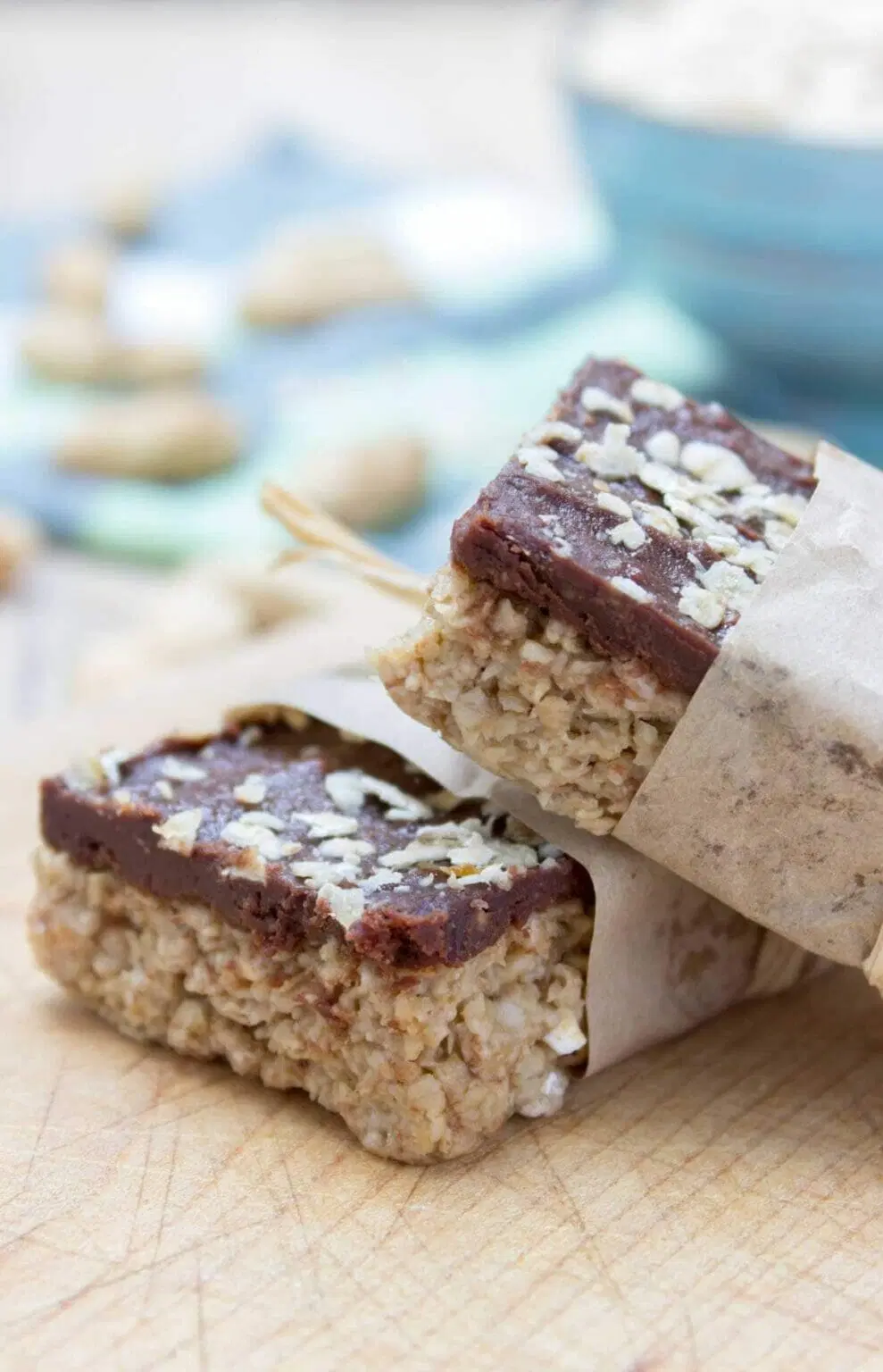 Recipe - natalieshealth.com
13. Banana Chocolate Spring Rolls
Drowned in the pool of Nutella, there are hardly many words to describe the magnificent flavor of the chocolate spring rolls that are a creation of Emily Leary! Tempting with cinnamon and sugar dust, this is a classic Filipino dessert for you to indulge in.
Recipe - amummytoo.co.uk
14. No-Bake Banana Cream Pie Bars
We are a fan of this dish of banana cream pie bars which does not need you to invest time in baking! The recipe is ideal for beginners and is provided by Love from the Oven. Flavored with a layer of banana and rich frosting, this dish is one of a kind.
Recipe - lovefromtheoven.com
15. Banana Cake with Vanilla Frosting
Banana cake with vanilla frosting is exotic and created by Belle of the Kitchen. Juicy and ideal for enjoying right after a hearty brunch, the combination of banana and vanilla is marvelous to relish!
Recipe - belleofthekitchen.com
16. Healthy Banana Cream Pie
Flooded with healthy coconut whipped cream, the pie recipe is splendid and created by I Food Real. The ravishing and tasteful creamy pie is impressive, and you should try it out! Made in triple layers, the cream pie is so delicious.
Recipe - ifoodreal.com
17. Filipino Turon (Banana Lumpia)
Let us help you with the creation of the amazing Filipino Turon that is created by Urban Bliss Life! Luxurious and made with just five ingredients, the dish is so exotic and flavored with sweet syrup drizzled in abundance.
Recipe - urbanblisslife.com
18. Banana Parfait
Here is a budget-friendly parfait that you can make in the summer! The recipe is suggested by Plant Based on a Budget and is a tempting and elegant choice for you to indulge in. Bursting with sweet flavors, the gourmet-style dessert is a sophisticated one to offer to the guests at the party!
Recipe - plantbasedonabudget.com
19. Banana Chocolate Chip Walnut Muffins
With chopped walnuts added to the muffins, they are eve. The recipe is available at Balance with Jess, and the combination of two dishes is mind-blowing for you to relish! The crispy walnuts are drizzled from the top to escalate the recipe's taste!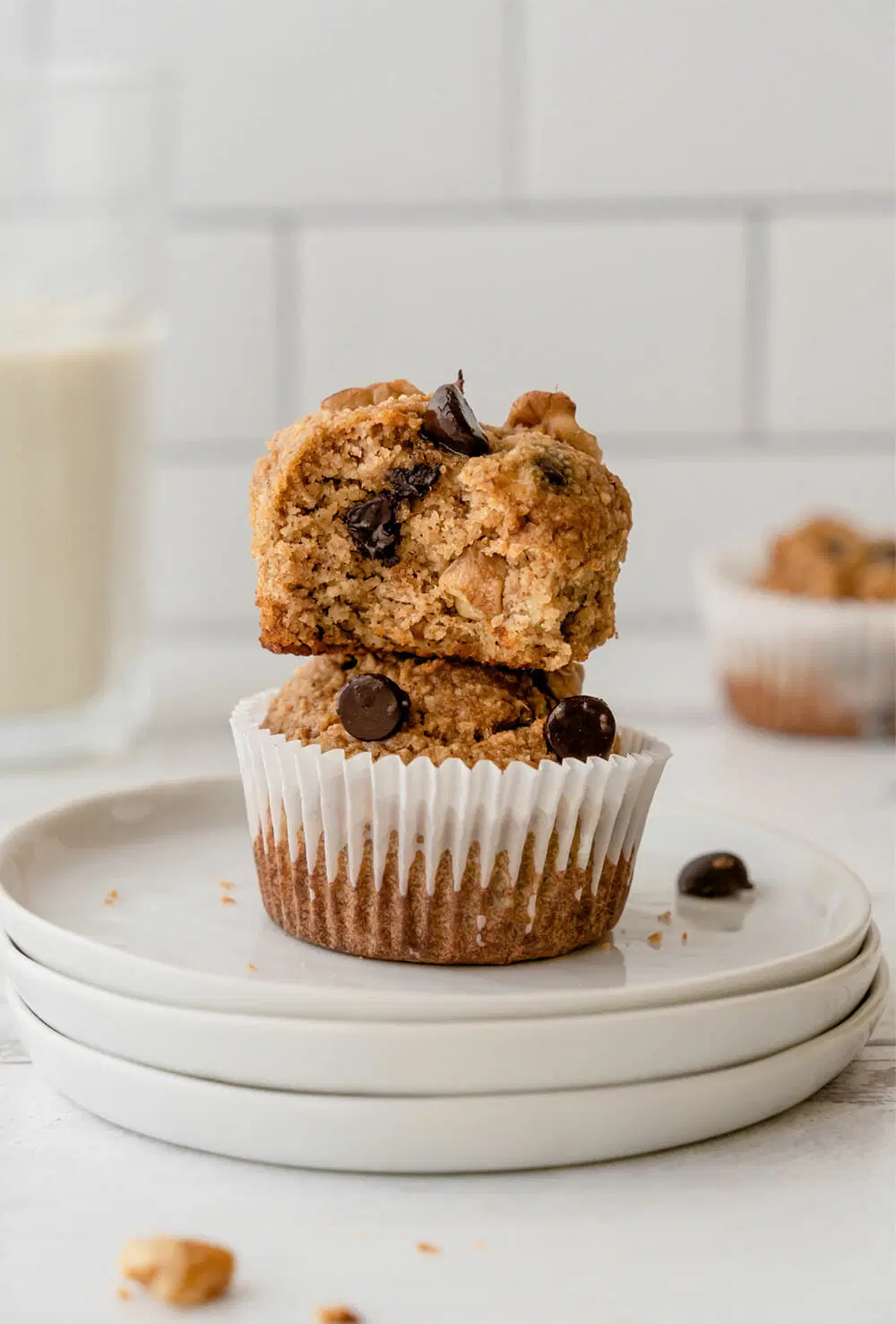 Recipe - balancewithjess.com
20. Double Chocolate Banana Donuts
The guilt-free recipe of the double chocolate banana doughnuts is wonderful and flavored by the recipe that is provided only at Natalie's Health. We are totally in love with the dish that is one of a kind!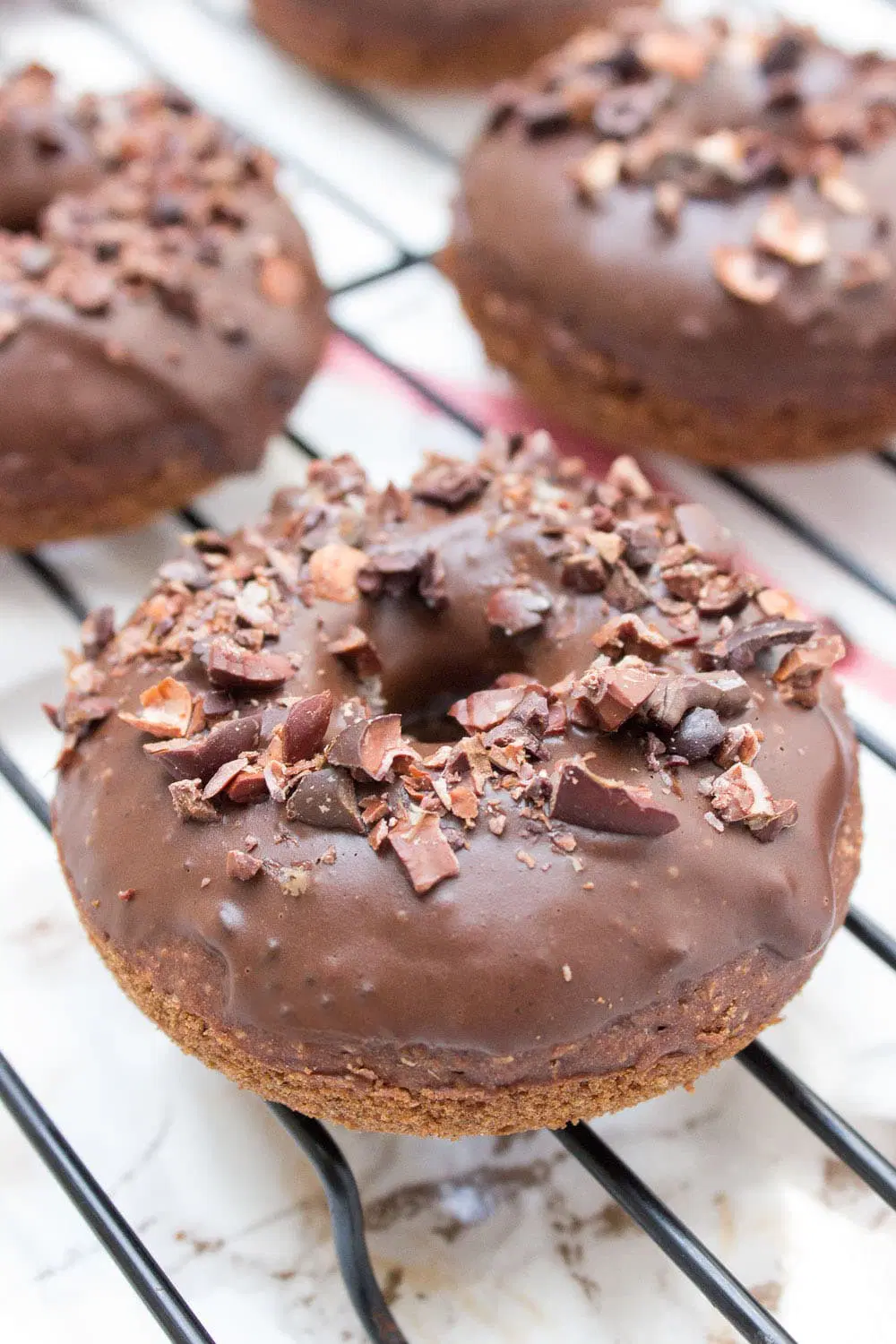 Recipe - natalieshealth.com
21. Healthy Banana Cake
The gorgeous almond flavor and the coconut sugar added to the dish make it awesome for you to try out! The dish was created by Balance with Jess! The crust is further topped with white frosting that renders it a marvelous flavor.
Recipe - balancewithjess.com
22. Banana split
Here is the recipe for homemade banana ice cream that you can try out for the holiday season! The recipe is provided by Keep Calm and Eat Ice Cream and is one of the most wonderful choices of all time. If it is summer then you must go for it.
Recipe - keep-calm-and-eat-ice-cream.com
Conclusion:
These 22 banana dessert recipes are sure to satisfy any sweet tooth. From classic muffins and breads to ice cream and even a crepe cake, these recipes will help you take your sweet treats up a notch. Not only are these recipes easy to prepare from home, but they also make use of a surprisingly versatile ingredient. Bananas are fantastic for adding flavor, texture, and nutrition to any dessert. So the next time you're looking to indulge in something sweet, look no further than your kitchen pantry and create a delicious banana-based dessert. Leave the door open for further discussion and let your recipes take you on a delicious journey!
Despite the endless possibilities these recipes offer, it's essential to remember that all desserts should be eaten in moderation. As Hippocrates said, "Let food be thy medicine and medicine be thy food." Indulge, but do so consciously. Bon Appétit!
Read also: