Coffee is fantastic, especially for a night owl like me.
I mean, even if I drink a single cup of the same, it can help me improve my energy level. I've also felt more energized and organized after intaking a little bit of the same.
And, guess what?
Consuming a cup of coffee regularly can also decrease the risk of type-2 diabetes and protect against any liver ailment. Nonetheless, when it comes to drinking coffee, we usually don't focus on health benefits now, do we?
I mean, if I'm talking about myself, the first thing I notice is the taste of the coffee.
And, even if you don't believe it, the flavor and aroma largely depend on the bean you're using. You can consider sites like almalombcoffee.com to buy good quality coffee beans that offer a wide range of coffee products.
You can consider sites like almalombcoffee.com to buy good quality coffee beans that offer a wide range of coffee products.
And, how do you find the best ones, then?
In this article, we'll discuss the considerations you should make while purchasing a box of coffee beans. There'll be some additional information thrown around here and there as well.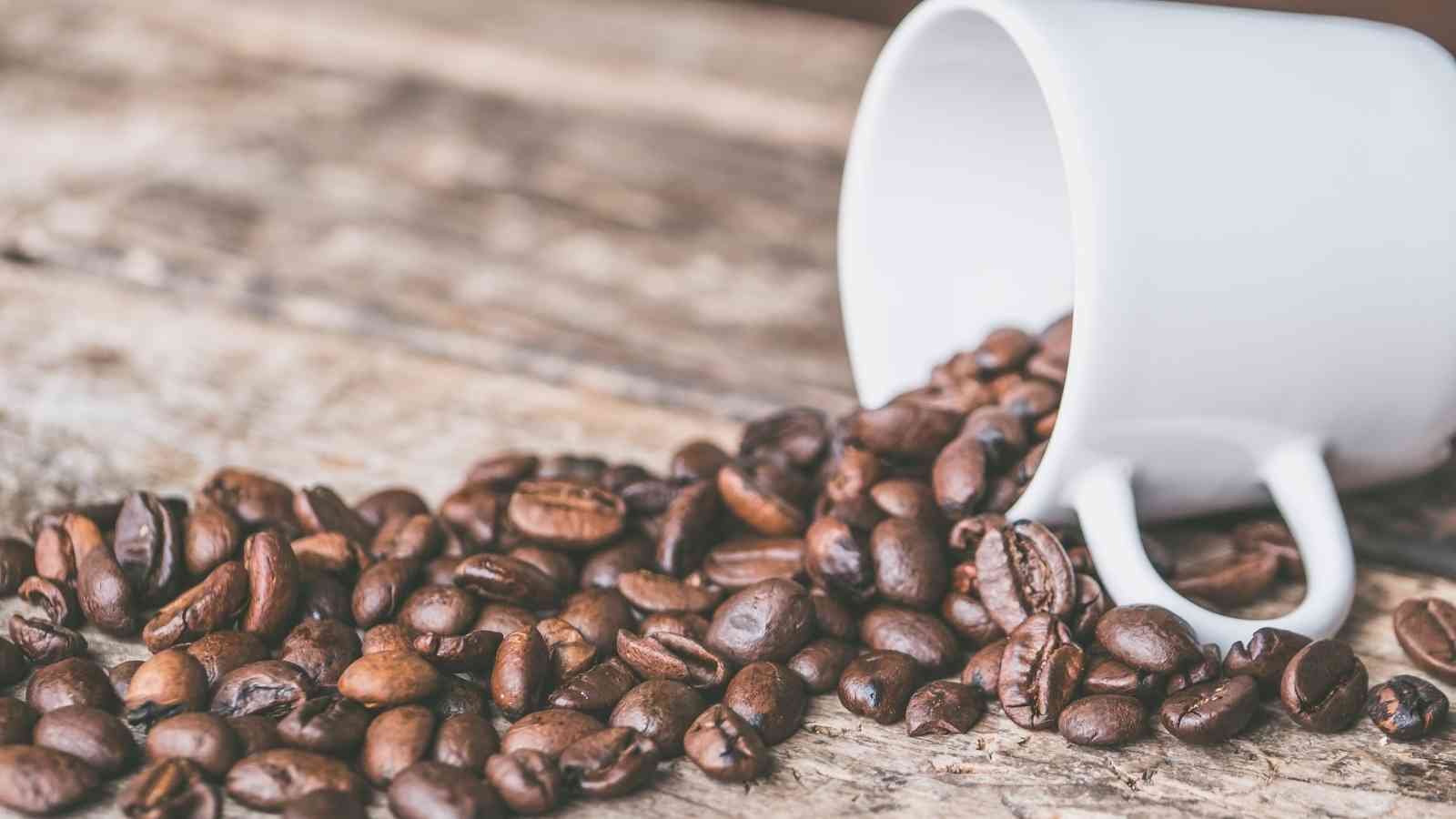 So, don't forget to keep a close eye on them!
How Should You Find High-Quality Coffee Beans?
Before I get started, here's a reminder.
If you're considering buying a high-quality product, try not to spare any expenses. After all, the less you spend, the worse the taste or effect of the product will be.
So, don't try to be too economical here.
Consideration - 1: The Moisture Content.
An ideal coffee product will have an optimal moisture content (around 10% to 12%). If it has more than that, the product will be more likely to get spoiled.
Apart from that, having too much moisture can also lead to a bland taste and aroma. Also, when you try to cook them, they might get burnt and offer a bitter flavor as a whole.
Consideration - 2: The Smell Of The Coffee.
The smell of a healthy and tasty coffee bean would be sweet and aromatic. This, in turn, will ensure that it has the desirable flavor and offer a pleasurable experience to your taste buds.
However, sometimes, due to improper packaging, the product might smell a little sour-ish. It usually happens to pre-ground beans, so it's best to avoid them.
Consideration - 3: Evenly Roasted.
If you're buying coffee beans from the market, remember to ensure to check if they're evenly roasted or not. If they aren't, then it might affect their flavor directly.
But how do you understand if they're evenly roasted or not?
Well, if the beans are clumped to one side of the package, it suggests that the distribution of the heat was uneven. It can happen when some specific sections of the roaster get too hot.
Sometimes, the same issue can also cause scorching of the beans, giving them a bitter taste. It might also cause aggressive chemical changes in the beans and affect your stomach.
Consideration - 4: The Location Where It Was Grown.
Nowadays, coffee is grown in almost every part of the world. But, not all of them come with an excellent form of taste. Let me give you an example in this context.
So, the coffee beans from Brazil and Indonesia are ideal for drinking. They've been growing the same since the 1800s and, therefore, have specific fields to plant them as well.
In fact, the higher the altitude of the growing field of coffee beans, the slower their overall growth will be. And due to this reason, they'll have complex flavors and more sweetness.
Consideration - 5: Certified Organic.
A "certified organic" product is usually grown by following healthy and strict guidelines. So, they typically don't have poor taste or foul smell at all.
Instead, due to using sustainable farming methods, they'll be much more beneficial for your health than usual. In fact, they might not harm your stomach as other coffee beans do.
Consideration - 6: The Processing Procedure.
Usually, in the coffee industry, the beans are produced with two different methods - washed and natural processing. And each of them has a different impact on the taste of the coffee.
For example, in natural processing, the coffee cherry tends to get dried before the outer layer of the fruit is removed. As a result, it offers a sweeter and fruitier taste.
On the other hand, in washed processing, the fruit is removed before drying. So, in this case, the fruit will feature a cleaner outlook but have an acidic flavor.
Consideration - 7: The Color Of The Beans.
Do the coffee beans you're buying are faded or have pale spots around the edges? Well, it's been caused due to humid storing conditions and insufficient drying.
Therefore, if you try drinking them, you'll get a mildly sour taste due to the acidic proportion being higher. The same might happen with discolored or white beans as well.
Consideration - 8: Size And Shape.
The best quality coffee beans will come in identical shapes and sizes. And this similarity will influence the taste and appearance of the roasted coffee as well.
Why?
Well, a large bean will roast a little differently than a smaller one. Hence, if you're roasting them together, the heat distribution will be uneven. The brew might end up being bitter too.
Consideration - 9: The Variant Of The Coffee Bean.
Usually, there are two different types of coffee beans available out there, and each of them is quite distinctive on its own. Let me explain a little here.
The Robusta coffee beans are grown in lower altitudes. Hence, they usually come with a huge amount of caffeine as a whole. Their taste is a little bitter as well.
On the other hand, Arabica beans are generally grown and developed at a higher altitude. So, they tend to taste a little less acidic and sweeter than Robusta beans.
And, yes, they're a little more expensive than the Robusta beans too. But, their reputation for having a smoother texture and broad range of tastes overwhelm everything else.
How Can You Find The Best Coffee Bean Brand?
So, have you understood how you can find ideal coffee beans?
Well, then, let's delve a little deeper and learn about how you can choose the right brand for yourself. Here are some tips that might be of help to you.
Tip - 1: Look At Their Pricing.
It might sound a little counterintuitive but bear with me here.
Usually, when it comes to purchasing something, we tend to look for something that features an inexpensive price tag. However, that won't be helpful when buying coffee beans.
In this case, a brand, which offers a high-quality product, will be expensive.
And, if you're opting for Arabica beans, then you'll have to pay even more cash. However, it will certainly be worth the price you're paying. So, there's no need to worry.
Tip - 2: Their Market Reputation.
If you do some research on the organization on their website, you'll find a customer review section there. Go through the same closely, and you'll learn about their reputation.
If you don't have any idea about the market, I'll ask you to go for the most popular company available out there. Or you may also ask for your friends' or family members' references.
Tip - 3: Licensed Or Not.
When buying coffee beans, you should always check if the brand is certified and licensed by the government of your country or not. You can find information about it on the packaging.
However, if there's nothing available, I'll ask you to do a little bit of research on the internet. You can also ask the store owner regarding the same to get more information about it.
How Does Drinking Coffee Benefit Your Health?
As of now, I have answered all of your hows through this article. Now, let me tell you why you should only purchase coffee beans or how they can improve your health.
Benefit - 1: It Doesn't Affect Your Stomach.
In general, a high-quality coffee bean will not come with any sort of chemical mixed up it. Therefore, it won't affect your stomach or gastrointestinal health at all.
Benefit - 2: Can Lower The Risk Of Type-2 Diabetes.
Secondly, drinking coffee regularly, at least once, can improve the health of your pancreas. It, in turn, might stimulate your insulin production even more and reduce the risk of diabetes.
Benefit - 3: Might Support Brain Health.
Drinking coffee daily can help you keep your brain active for a prolonged period. You'll also feel at your best after drinking. Hence, it might help with the development of your brain too.
Benefit - 4: Offer Help With Weight Management.
According to a research module, coffee can easily alter the storage of fat and offer support to your gut health. And, both of them can be quite beneficial for managing your weight.
Benefit - 5: Can Lower Depression.
Finally, coffee can also lower your risk of depression by almost 8%. It generally does so by releasing the happy hormone in your brain, which, in turn, keeps you happy!
The Bottom Line
Drinking coffee can offer loads of advantages for you and your health. However, to make the most out of the drink, you should ensure that you're not adding too much sugar to it. It may increase the risk of obesity and diabetes to some extent. So, be careful!
Read also: