Birthdays are always a little extra special. It can sometimes be tricky to arrange a successful surprise party, but the astonished and happy faces make it all worth it. Get the chance to impress your loved ones by planning a fun surprise with kids' birthday party entertainers.
In this article, we will help you with some brilliant ideas to surprise your brother and make his birthday more special.
Jump to:
1. Make A List Of The Things He Likes
You have to take note of the things he likes and dislikes. This will allow you to determine the party theme and precisely select some fun party games.
It will also help you decide the gift ideas. If you want some more party planning ideas, you can get in touch with their friends or close ones. Listing out everything will save a huge amount of time.
2. Plan A Secret Party
Surprising your brother by arranging a birthday party in a secret location is the best thing to do. However, you have got two options here.
First, you can decide to arrange a surprise party at home. This will give you plenty of opportunities to determine how you want to decorate the room.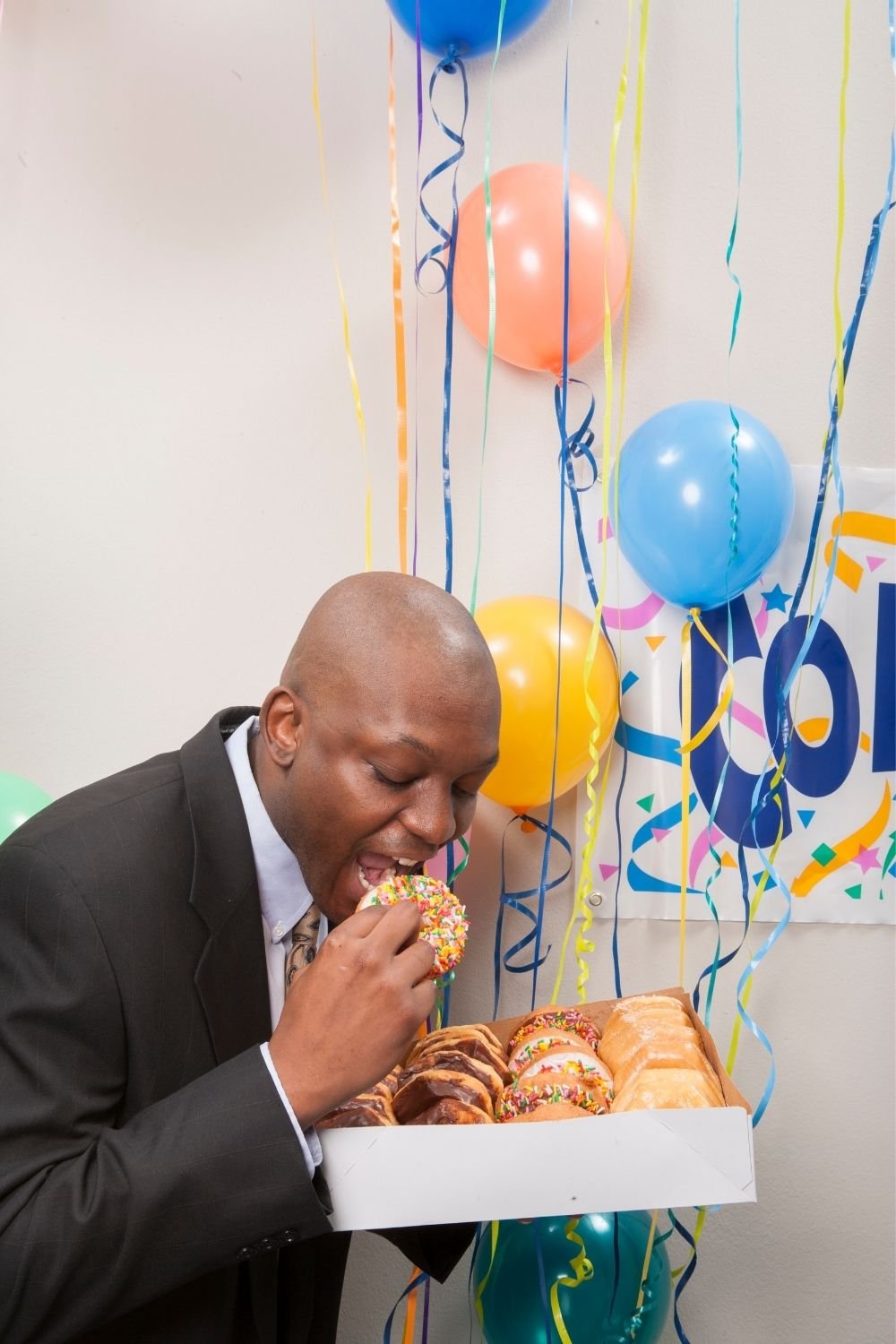 Suppose your brother loves gaming. You can always decorate the room with his favorite gamer neon lights. This can result in a great gamer's theme party.
If he loves oceans and beaches, you can create a Hawaiian vibe in the room with tropical fruits & leaves hanging here & there.
Arranging a birthday party in your home gives you the freedom of unlimited customization.
Second, you can arrange a surprise party at your brother's favorite restaurant. Although you won't get much chance of decoration, it's still enough to surprise him.
If you can convince the restaurant management, you may do some DIY decorations, hang balloons & ribbons, etc. However, considering the pandemic if his birthday is anytime soon, then you have to hold a remote party.
3. Plan Out Group Wishes
Group wishes are simple yet exciting. You need to contact all his friends and ask them to video call him at the same time.
12 am would be the most preferable time, but considering different people might have different time zones, they should decide a suitable time.
They can also make a video montage and post it on social media to show their love and appreciation. You can also gather around all your family members, his favorite relatives, and cousins too.
4. Unplanned Trips Are The Best
If your brother loves driving and traveling, planning a surprise road trip could be an awesome idea. At least, every individual once should experience an unplanned holiday.
The exciting feeling of not knowing where you are going or what you are going to do next makes the trip much more adventurous.
To help you out, you can call all your favorite cousins or your friends, or even your family members. Arrange a ride, make up some excuse for him to join you on the ride, and begin your adventure.
5. Try To Manage An Autograph Of Someone He Follows
Giving your brother the autograph of his idol will surely catch him by surprise. That said, it's an arduous task to get an autograph from someone famous.
For this, you have to work hard to gather the autograph. It can be a sports celebrity, a politician, or an actor/actress.
6. Solid Birthday Gift Ideas
Every person has a unique choice & taste. That said, it becomes challenging to choose the right gift for your brother. However, the below-mentioned tips can help you select some of the best gifts for your sibling. You can also consider buying personalized boy gifts.
1. Unique Photo Collages
Photo collages are one of the best ways to cherish memories. Although we live in a modern tech world, where you can instantly upload pictures on Instagram, Facebook, and Snapchat, the charm of vintage photo albums has not faded yet.
You can choose various types of collages based on your sibling's liking. Baseball, graduation photo canvas, superhero letter canvas, etc. are some of the most favored photo collages these days.
2. Gaming Consoles
If your brother is a die-hard gamer, then it is the best gift he can wish to have. Although you may have to pay more, the joy on your sibling's face after receiving the gift will surely make you smile.
A gaming console like the Nintendo switch can be a perfect example, or you can follow the recent gaming trend and choose from that. Currently, PlayStation 5 has all the hype.
3. Books
Books are arguably one of the best gifts for anyone. Almost everyone loves to read if the book is of their interest. That said, find out your brother's favorite writer & gift his books.
But if you don't have any clue which books will keep your brother hooked, don't worry. The below-listed books are always good as birthday presents:
The Yellow House by Sarah M. Broom
Know my Name by Chanel Miller
She Said by Jodi Kantor and Megan Twohey
The Night Tiger by Yangsze Choo
Catch and Kill by Ronan Farrow etc.
If your brother is entering into his manhood, the book "Manual to Manhood Book" is the best gift for him. It's essential to know how to handle life when the time comes.
This book mainly talks about the things a guy faces while growing up. From cooking lessons to changing tires, becoming confident in front of everyone to dining etiquette, you can find everything here.
This book is a lifesaver for many boys. Such an excellent & useful book on his birthday will surely make your brother happy. If your brother already has plenty of books, then you can give him a uniquely designed bookshelf.
4. Breakfast Sandwich Maker
If your brother is going away to university or college, he might face difficulty in making breakfast. A breakfast sandwich maker can be a great option. It will help him cook a decent meal all by himself quickly.
This gift is practical, unique, & life-saving at the same time.
Final Thoughts
Birthdays are always memorable if you can catch your sibling by surprise. These ideas are some of the most unique & hand-picked ones. So, go through these, & choose a suitable one to plan the best birthday for your brother.
Check out some of our other blog posts now!