Bluewaters Bay in Dubai by Meraas is a new development with a unique location between Bluewaters Island and JBR. For purchase, luxury apartments are available with 1-4 bedrooms and three exclusive penthouses with premium amenities, views of the Arabian Gulf, and the city's skyline.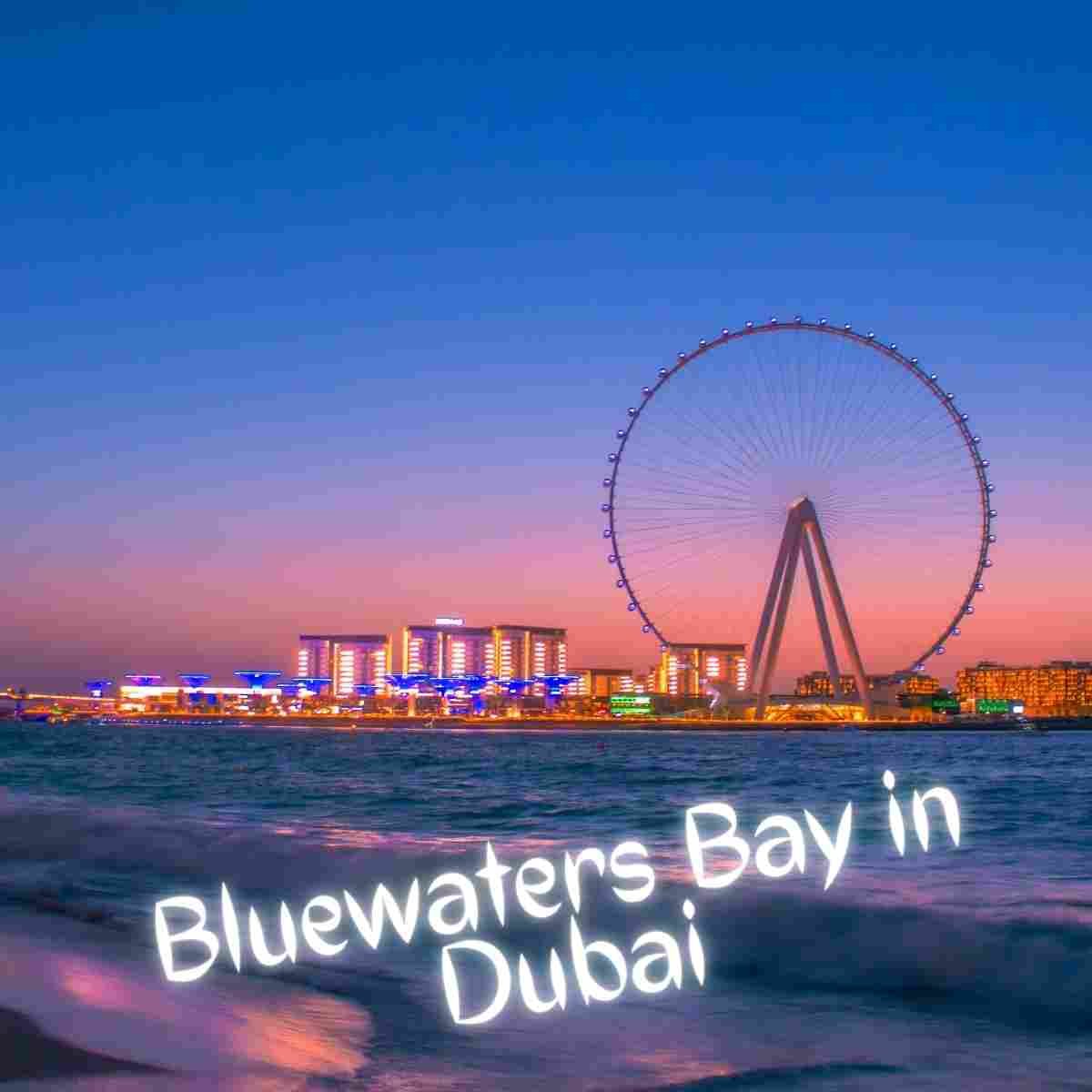 Bluewaters Bay by Meraas
Bluewaters Bay is a new luxury coastal residential complex from one of the leading developers in the UAE, Meraas. The project will have a unique location on the land bridge surrounded by water between the popular man-made island of Bluewaters Island and the coast of mainland Dubai.
Consisting of two buildings and surrounding grounds, Bluewaters Bay offers 672 residential units for sale: luxury 1-4 bedroom apartments ranging from 74 sq. m to 283 sq. m and three exclusive penthouses. All residences have at least one balcony or terrace, a spacious living room, and a laundry room. Some 2-bedroom residences and all 3-4 bedroom residences include a maid's room with an attached bath.
Bluewaters Bay will provide residents and their guests with world-class amenities:
spacious lobby with double-height ceilings;
trade area;
an observation deck at the top of the building with a fantastic view of the Arabian Gulf and the coast of Dubai;
resort-type infinity pool with sea view;
shaded children's pool;
children's play area;
an indoor fitness center with modern equipment;
outdoor area for yoga and sports;
tennis court;
barbecue areas;
an elevated public garden with lush greenery;
long walking and jogging paths;
passenger drop-off area in front of the entrance to the complex;
extensive open spaces and recreation areas with views of the sea and the city skyline;
A seafront promenade that connects the development to Ain Dubai on Bluewaters Island and the vibrant The Beach at JBR.
In the evenings, the residential complex Bluewaters Bay in Dubai can enjoy the refreshing sea breeze and spectacular sunsets, relaxing after a busy day on their private balcony. With floor-to-ceiling windows and translucent barriers, the residences will offer breathtaking views of the Arabian Gulf, the world's tallest Ferris wheel, Ain Dubai, the picturesque waterfront, the Dubai skyline, and the huge infinity pool.
Stylish interiors with a predominance of white and warm shades of wood, combined with stunning landscapes outside the windows, will create an atmosphere of peace and serenity.
The minimum price for a one-bedroom apartment in Bluewaters Bay is AED 2,560,000 (USD 697,000).
Location
One of Bluewaters Bay's main advantages is the complex's unique location - on a secluded site along the sea, connecting the iconic Bluewaters Island and the fashionable JBR area on the mainland of the emirate. At the same time, both zones, as well as popular attractions and entertainment in Dubai, are within walking distance.
Residents of Bluewaters Bay can walk to Bluewaters Island in 5 minutes and 10 minutes - to the 250 m high Ferris wheel Ain Dubai, the world record holder, and the first wax museum in the Middle East of the famous brand Madame Tussauds Dubai located on the island. Also within a 5-10 minute walk is the 5-star Caesars Palace Bluewaters Dubai, dozens of cafes and restaurants, and the TR88HOUSE family entertainment center.
At the same distance is the famous entertainment area The Beach in JBR - a promenade stretching along the coast with a white sandy beach, infrastructure for water sports, retail outlets, restaurants, and the Roxy Cinemas The Beach JBR cinema.
Public transportation is easy for Bluewaters Island residents, with Bluewaters Marine Transport Station and Bluewaters Island Bus Stop 1, where you can take the F57 bus to Jabal Ali Metro Station, within walking distance of the property.
The central part of Dubai and its iconic sights, as well as business centers and airports, Bluewaters Bay residents can quickly reach by car:
5 minutes - Dubai Marina;
10 minutes - Palm Jumeirah;
15 minutes - Burj Al Arab;
20 minutes - Dubai business centers Business Bay and DIFC, Burj Khalifa, The Dubai Mall, and other iconic places in Downtown Dubai;
25 minutes – Dubai International Airport (DXB) and AI Maktoum International Airport (DWC).
Real estate in Dubai from Emirates.Estate
In today's difficult times, from an economic point of view, it is necessary to constantly ask yourself where you need to invest money so that they are not only saved but also brings dividends. Many variations come to mind with the purchase of something worthwhile. The most obvious example is real estate. The apartments for sale off-plan in Dubai are a very profitable investment. This is especially visible in modern times when all sorts of events do not allow you to look with confidence even in the foreseeable future, and you always need a financial safety net.
There are several reasons for this. First, you need to understand perfectly how attractive the conditions are for buying real estate in a country like the United Arab Emirates. Another tangible reason is that this country is filled with more and more tourists every year, and, as a result, the demand for housing in the UAE is growing rapidly.
Favorable conditions for the purchase are offered in the Emirates. The estate website aggregates properties for sale off the plan in Dubai. On this portal, you can also find options for renting real estate at any convenient time, and there is plenty to choose from. For example, in addition to standard apartments, you can stay at penthouses or even invest in commercial real estate, which, again today, will be a profitable investment option.
Directly on the site, Emirates. The estate's other useful sections are presented in a convenient variation. For example, you can focus on real estate from all regions of the UAE and current news and useful articles about current life in this country. In addition, you can find detailed information about accommodation and recreation opportunities in the United Arab Emirates.
Read also: