Dealing with mould yourself might seem like a good alternative to professional cleaning services, but this task is not as simple as one may think. Many factors contribute to mould growth, some of which can only be remediated by an expert.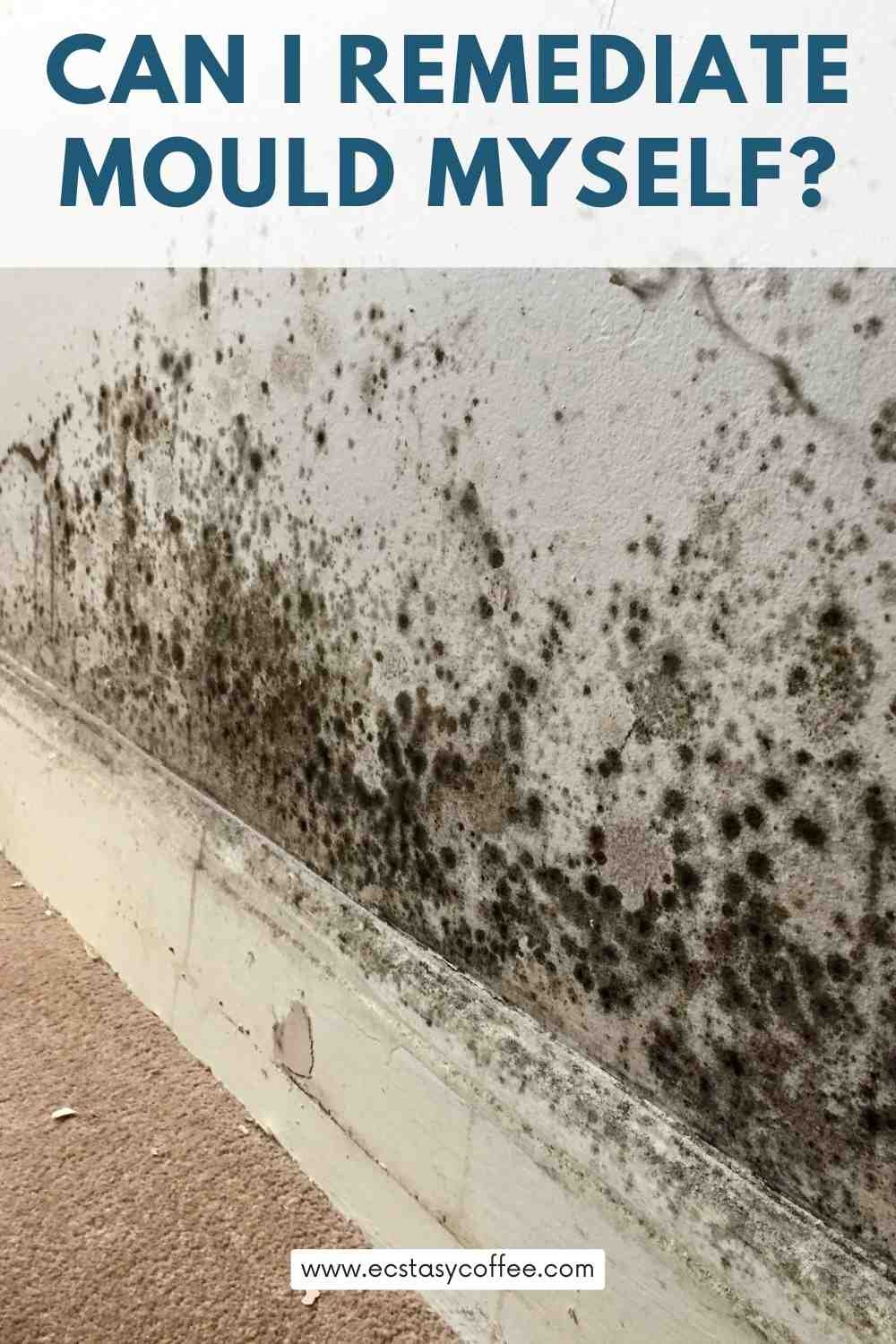 ICE Cleaning is the UK's leading company for mould remediation services, with Dewpoint-accredited technicians at its disposal. They are qualified to identify the source of mould, using their expertise to effectively remove all traces of the fungus and make your home safe again.
Read on to learn more about mould and if you can remediate it yourself.
How mould lives and spreads
Mould is a fungus that thrives on several environmental factors, including warmth, moisture, and dead organic matter. This is why we often see it growing in areas like the kitchen, bathroom, or window sills because they provide everything mould requires.
As mould festers, it eventually matures and spreads across the surface, releasing airborne spores that seek new breeding grounds. This is how the mould will continue to spread, and without immediate remediation, it can get out of control quickly.
Is it possible to clean mould yourself?
When mould spores land on a surface, they quickly adhere to the material and bury themselves deep into it, feeding on organics. From there, it produces surface mould, well known for its green or black slime appearance – but it might change colours over time.
Although removing mould with a quick spray of vinegar or solution seems easy, this does not kill the mould. You can remove the surface mould, but it will eventually return without proper remediation from an expert.
Experts will use industrial-grade solutions to remove the mould, which is not available to the public, identifying the type of mould before attacking it at the source. This process is thorough and can be lengthy depending on the extent of the mould infestation.
How to slow the spread of mould
Since you cannot remove the mould yourself, you must carry out other tasks to slow the spread. By removing the environmental factors that mould requires to spread, you could slow it down and prevent further damage. You can do this by:
Using a dehumidifier or moisture catcher
Drying your clothes outdoors
Installing extractor fans in the bathroom and kitchen
Circulating air by opening windows and doors often
Wiping down condensation when you see it
Closing doors to the bathroom and kitchen when in use
Once you have managed to slow the spread of mould, you must contact a mould removal company. These experts can effectively remove this fungus at the source and advise you on how to prevent it in the future.
For help with mould removal, you can rely on ICE Cleaning's mould remediation services. Its technicians use state-of-the-art equipment and solutions to tackle mould at the source. You will receive a lifetime guarantee* with their services, ensuring protection for life if the mould returns.
To learn more about its industrial service lines, you can visit the website or get in touch today.
Read also: