Well, the season of celebration and Marvel is finally here, and we can not wait to share the joy with you! Amidst all the preparations, big and small, you must be wondering how you can get all things done on time! Plus, there is a grand meal to prepare; you are about to get so busy! If you are planning to make jams and jellies during the holidays, then canning and preservation techniques are what you need to know first. Here are a few things that you need to know!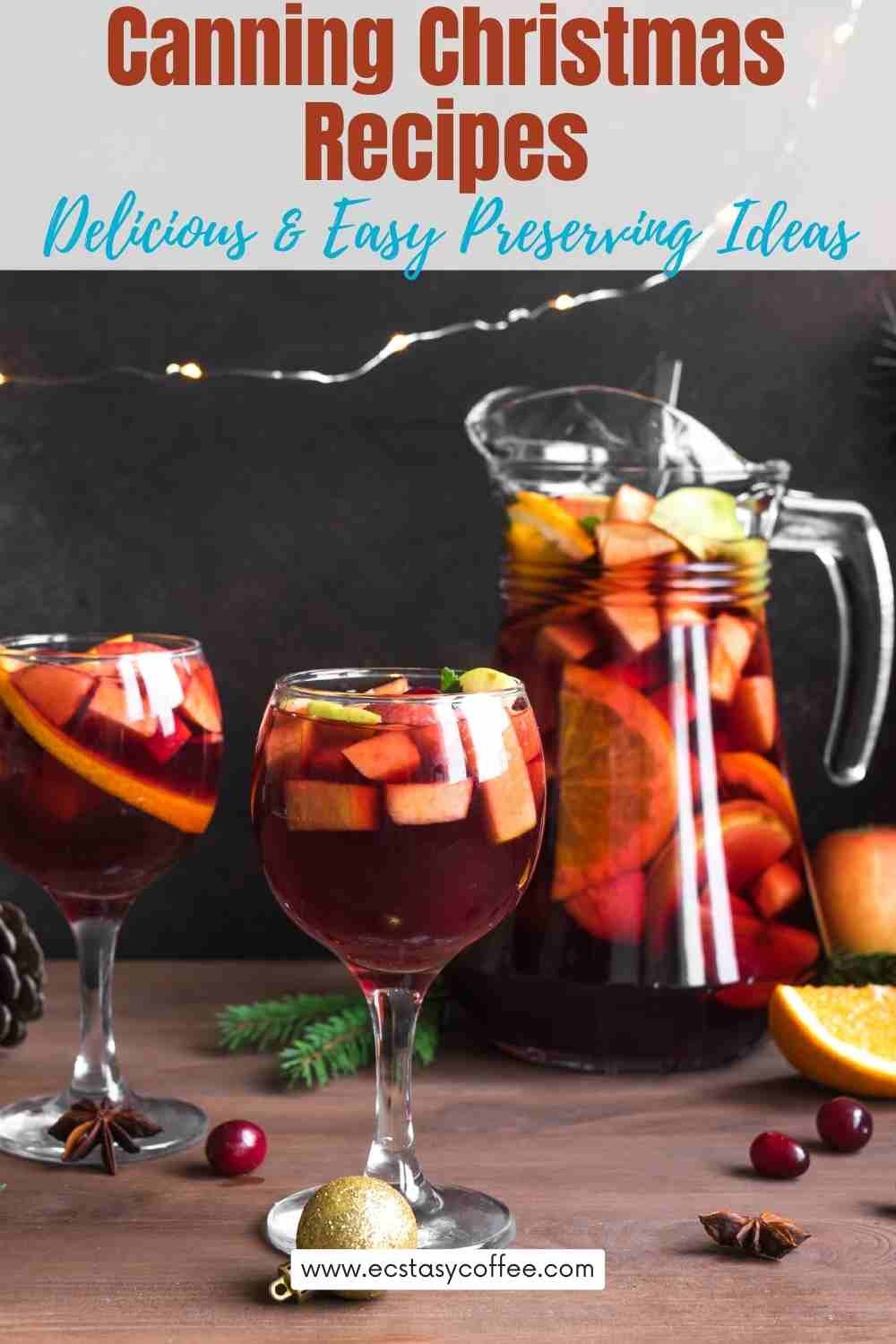 So what do you mean by canning
Well, let's first learn what this technique is all about! Canning is the process where a particular food is placed inside a jar and then allowed to be heated at a particular temperature. The high heat kills the microbes and also prevents their further growth! Enzymes are also deactivated in high heat, and hence the food remains fresh for longer days when similarly stored in the jar!
The acid fruits are processed and canned at boiling point in the water, while low-acid vegetables and meats must be canned in a pressure canner at 240° F (10 pounds pressure at sea level). In pickles, where vegetables have low acid points, vinegar is added to enhance their acidity, and tomatoes, which are on the border of acid and non-acidic nature, are preserved with additional acid.
Here are the basic steps that you need to follow for preservation and canning! Let's find out!
Steps included in the technique of preservation and canning
1. Preheat the canner and prepare all the equipment
All the equipment and the cancers must be washed thoroughly before you begin the process! You are expected to heat the boiling water bath or the pressure canner. If any jars or canners have holes or cracks, nicks, and rough edges, they should be discarded, or you might even end up with cracked or broken jars as they shall not be able to bear the pressure and heat.
2. Make sure you prepare the jars and lids in such a way that they are safe to use
You are expected to wash and boil the jars as a process of sterilizing in a hot water bath so all the microbes are killed, and the dirt and dust are washed away! Ten minutes of sterilization is enough to suffice.
3. Now prepare the food which needs to be canned
Rinse and dry the fruits properly! Wash each of them carefully and then dry them too. Your raw vegetables and fruits need to be cleaned thoroughly so you do not end up with germs inside the container, giving a chance to the microbes to destroy your food. You can use a small funnel to drop the food inside the jar and have enough liquid in the jar to submerge three-fourths of the food item.
4. Next, you need to close the jar properly
First of all, you need to use a knife to push the food inside the jar! This will occupy the extra space inside the jar and release all the air bubbles. You need a clean and damp cloth to wipe off the mouth of the jar. And now you need to tighten the cap! It is essential that you wipe your mouth clean, or else you will end up with dirt and a sticky surface.
5. Use the correct canning method
There are basically two main techniques that are used for canning food items. These are as follows -
Boiling water bath procedure
Pressure canner procedure
Delicious Christmas Canning Recipes With Easy-to-Follow Guide!
Delicious and crumbly, the cream cheese cinnamon cookies turn out to be an extraordinary treat to relish this season!
Flooded with the richness of cinnamon, you must give it a try for sure.
Have you tried something so good this season that you wanted to feel like saving them forever?
Well, the Christmas white chocolate sugar wafer is of that kind, leaving you to crave it every time.
The season for Christmas celebration calls for you to indulge in the gorgeous cream cheese mint cookies!
Tempting and cozy, you must give it a try for sure. Thank us later for the idea; enjoy it to your heart's content now.
If you are fond of brownies, then we have found the right recipe for you!
Delicious and cozy, you ought to give it a try! Served in a jar, the brownie mix is so difficult to resist.
When we came across the gorgeous white chocolate cranberry fudge, we knew you had to give it a try!
The recipe is super easy to emulate, while the combination of white chocolate and tangy cranberry stood out for us! Shall we try it, then?
Ah, now someone is talking about cookies and candies! We love this discussion!
You have the jar of M&M cookie mix jar ready, and see how excited the kids shall be! Go for it today!
The chewy and tender pinwheel cookies are not only yummy but such a wonderful, vibrant idea to make during the holidays.
Customized for Christmas, the red, green, and white shade appears so bright!
The crunchy and colorful Grinch bites are perfect for the holidays!
So if you are looking for something as an appetizer that you can store later, then go ahead with this idea! You will definitely love it!
So are you ready to make them during the next gathering at your place?
Cookies like these are meant to be stored for ages, so you never run out of them!
Perfect for the holidays, you must give it a try!
Soft and gooey, the rich pistachio essence leaves you completely drooling for it!
Perfect for celebrating the wonders of the season in every munch, you are soon going to be smitten with a delightful treat that is on its way!
Crumbly and representing small snowballs make them for sure. You will definitely thank us later!
These batches of pecan cookies are simply fantastic!
Loaded with the richness of nuts and crunchy pecan, it is rightly said that the cookies will indeed melt in your mouth.
Mouth-watering and crumbly, are you ready to bake them?
Here is another wonderful recipe for those who cannot keep their hands-off cookies during the holiday season!
They are packed with flavors so enriching you can even store them long enough so that the cookies last for a long. Shall w,e then?
A bowl full of chewy candies is all that the kids can ask for during the holiday season!
Packed with all the wonderful flavors one can think of, you must try it out this season.
What an incredible idea, we must admit!
We are talking about cranberry orange cookies! Packed with the sweet essence of berries and zesty orange flavor, no one can resist for too long!
Serve with tea to the guests as they come over during the holidays.
Ah, the raspberry and almond duo it is! These shortbread recipes are not only simple to curate but so easy to get done with perfection!
So what are you waiting for? Make it today, and please leave some for us!
How can you spend your Christmas holidays in the absence of jam and jellies?
To save you from such a pathetic vacation, we have brought you the recipe for delicious syrup Christmas jam that is great to be coupled with bread and crackers.
Ah, what a lovely creation during the holidays! After all, you have time, so why not engage in something nice and yummy?
Make these jars of jellies which you can enjoy as long as you want, or even gift a jar to your friends and relatives too!
This Christmas jam with strawberry and cranberry turns out to be a great success!
Flooded with savory essence, you might end up finishing them in no time.
So what are you waiting for? Make it today!
The classic cranberry jam recipe is an extraordinary creation and leaves you asking for more!
Fabulous and juicy, there is no way you should miss out on this one, or you will regret it the entire time!
Shall we get it done, then?
It turns out you wish to avoid pectin in your jam and jellies!
Well, that is possible in the presence of this recipe!
Delightful and yummy, you must give it a try for sure. So shall we begin?
Conclusion
Preserving fruits, vegetables, and other ingredients through the canning process offers a delicious and easy way to enjoy the flavors of the holiday season all year round. Canning your own Christmas recipes allows you to savor the flavor of your holiday favorites, such as gingerbread, cranberry relish, and more, no matter the season. And it's simple to do: with the right equipment and techniques in hand, you can put your own Christmas recipes in jars in no time.
In conclusion, canning Christmas recipes is a great way to enjoy the flavors of the season all year long. Whether you're picking your own ingredients, or using store-bought, you can turn your favorite holiday recipes into a tasty, impressive snack in minutes. So, if you're ready to start canning and preserving your Christmas recipes, now's the time to get started. As Julia Child said, "People who love to eat are always the best people." Let's eat and preserve!
Read also: