Holding a master's degree in psychology is a wonderful way to prepare for your future career, setting yourself up for success the moment you graduate. And while it's a well-known and well-respected degree to hold, one that can be equally as useful but not as common is a master's degree in I/O (industrial-organizational) psychology. The fact is that the business world has changed, the way managers interact with employees has changed, and there has been an awakening when it comes to improving employee work experiences. It's made the master's degree in I/O psychology very valuable to hold.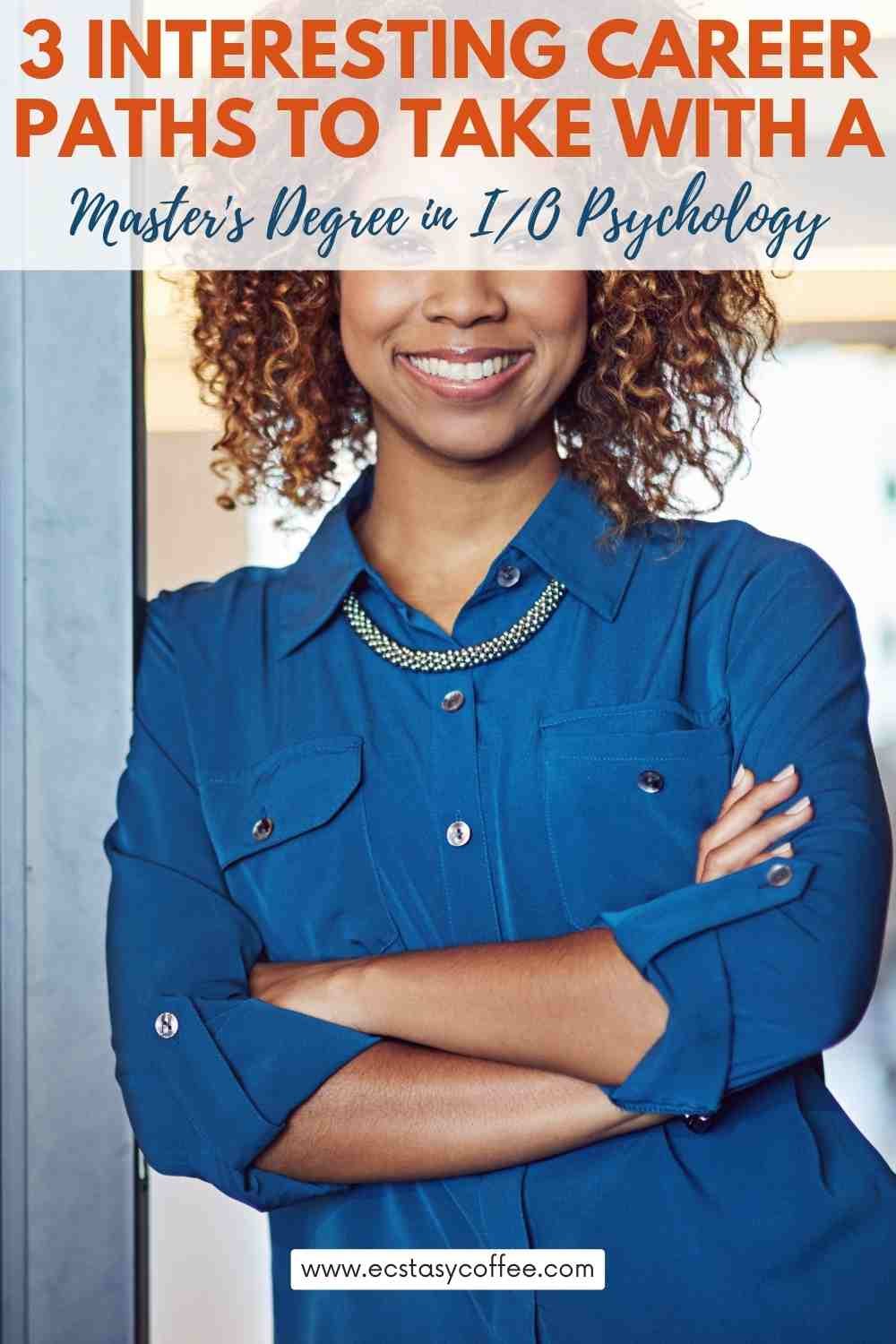 What can you do with this degree? Here's a look at three interesting career paths you may choose to take.
Use Your Degree to Become an HR Specialist
A big focus for companies nowadays is improving productivity and increasing profits, but the old ways of doing so aren't necessarily being embraced. There is a real movement to look beneath the surface when it comes to employees and understand the psychological aspect of how employees are feeling and functioning. With that, the career of HR specialists is proving to be quite popular for those who have completed the IO psychology master's program.
As an HR specialist, you'll be working to recruit, hire, train, and promote employees, helping to shape a work culture that is much more positive and thereby more productive. There is also a big emphasis on helping employees become their best and improving employee relations.
Forge Your Path as an Organizational Consultant
Perhaps you don't like the idea of working in a big company and only using your skills and talents with that one group of employees. If that's the case, working as an organizational consultant can give you more flexibility and control over your career path. In this role, you are the boss, you call the shots, and you decide which companies and clients you'll work with.
Going back to that desire to help others can be even more impactful as a consultant as you'll be working with a broader group of people.
Give Back by Becoming an I/O Psychology Professor
Maybe you enjoyed the master's program so much it has inspired you to give back in a way that has an impact. Becoming an I/O psychology professor is a great way to put your mark on the world, as you'll be helping to educate the next influx of professionals.
Because the demand for those with a master's degree in I/O psychology continues to grow and more businesses learn the benefits of hiring such a professional, there will be an increased need to churn out graduates. As a professor, this will open many career opportunities both now and in the future. Looking at statistics, postsecondary teachers as a whole are experiencing much faster than average job growth across the country.
Each of these potential career paths could prove to be rewarding and fulfilling, it all comes down to what interests you and where you see your life going.
Read also: