There is nothing much to say about chicken wings except that they are the best creation of God. The juicy and flavored meat will leave you with a heart that craves more and more. And guess what, you do not have to run to the store and the takeaways for fries and spicy dishes because they get quite expensive at times and you may not get the exact taste you are looking for. Don't you think it is always better to opt for homemade dishes as they are more tasteful and healthy to indulge in? Well, we certainly feel that way and are sure that we will be able to change your perception if you think otherwise.
Let us guess, takeaways are easier because they don't take time and homemade recipes might cost you effort and time! We agree to you unless we don't!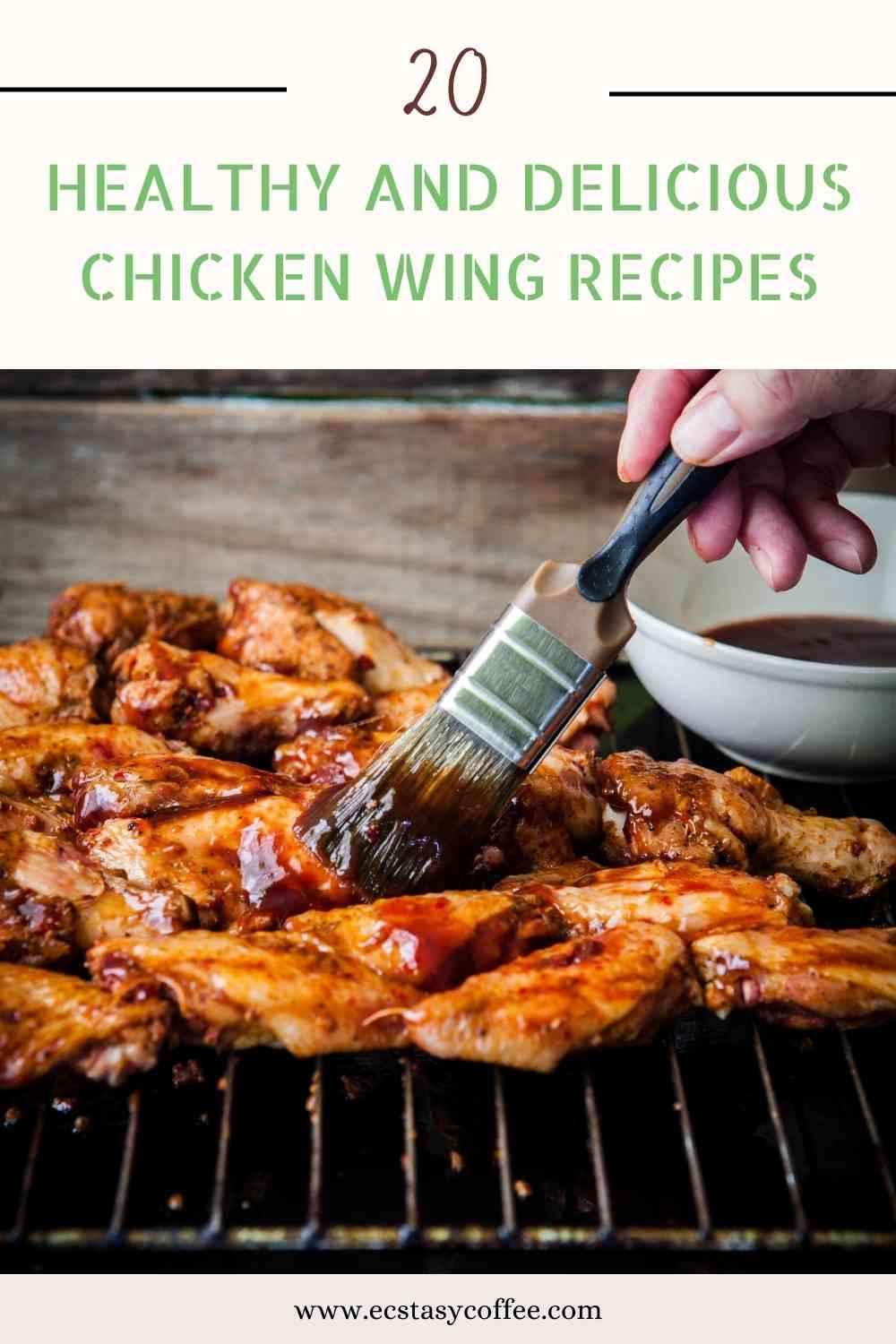 Delicious Chicken Wing Recipes
Because cooking just got so easier and simpler with these dishes which hardly cost you any time at all. And you can even impress the guests with the effort and efficiency that you took as the guests were coming over. Chicken wings are perfect as appetizers and even for side dishes. The meaty and succulent recipes are right here so you relish the wonderful taste of culinary arts.
Bursting with myriad flavours, we have brought you so many options from different cuisines and delicacies that you will hardly be able to resist. If you haven't tried them out yet then this is the most ideal time to explore the most exclusive recipes of all time. Let's wait for no further and indulge in the ocean of flavors leaving you content with the taste of the delicacies. Chicken wings are splendid and let's wait for no further and get into making them! Shall we?
1. Rub Smoked Chicken Wings
We have used oregano, smoked paprika, and sugar for the creation of this recipe by Oh, Sweet Basil. The rub smoked chicken wings are refreshing and you will surely be thrilled with the succulent flavour of the dish for the season. You can make it for tonight's appetizer.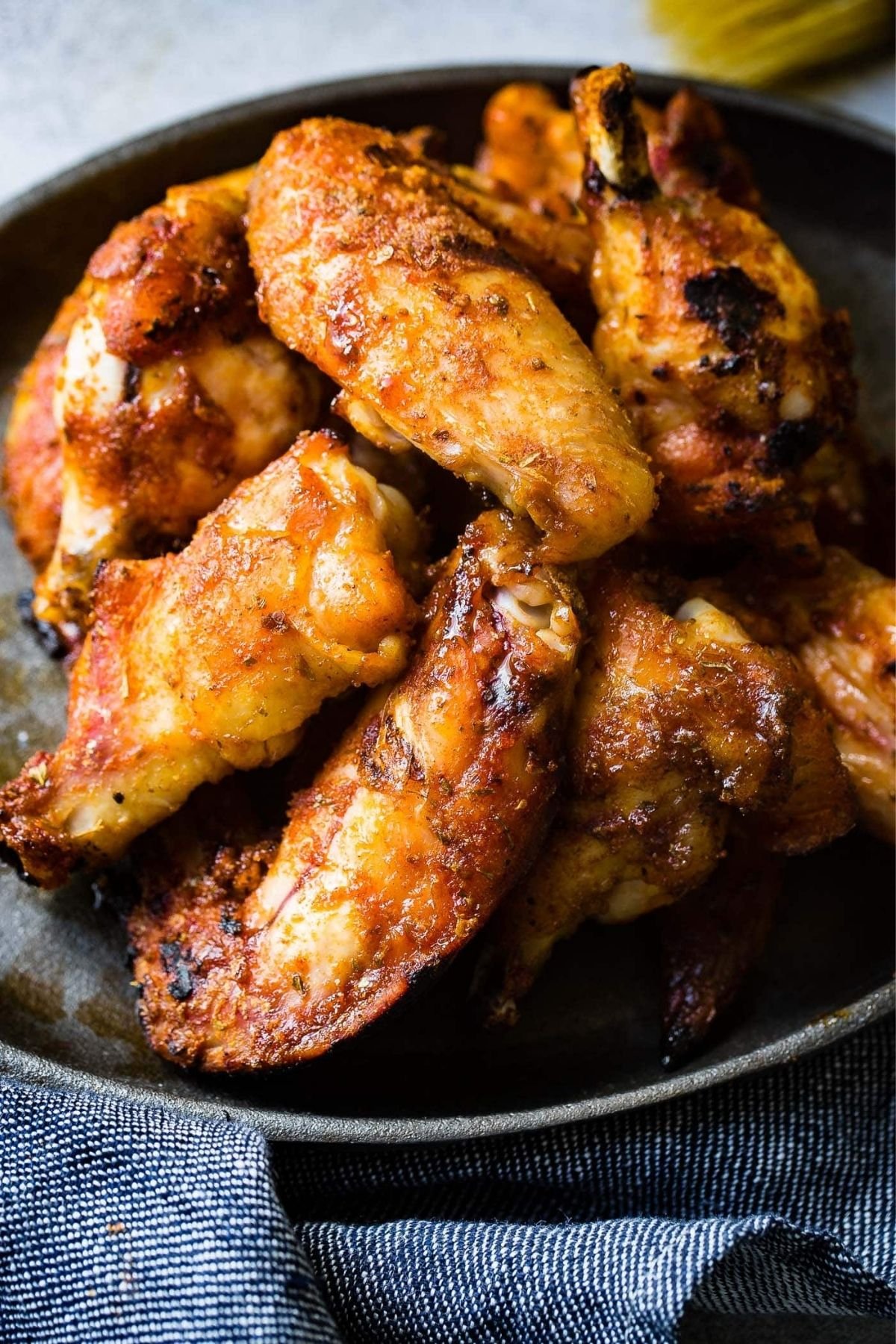 Recipe – Oh, Sweet Basil
2. Smoked Chicken Wings Recipe
The classic American smoked chicken wings by Dinner at the Zoo are smothered with spices and gravy that renders them with an unbelievable flavour. We have used BBQ rubs and sauce to create this wonderful dish as a side dish.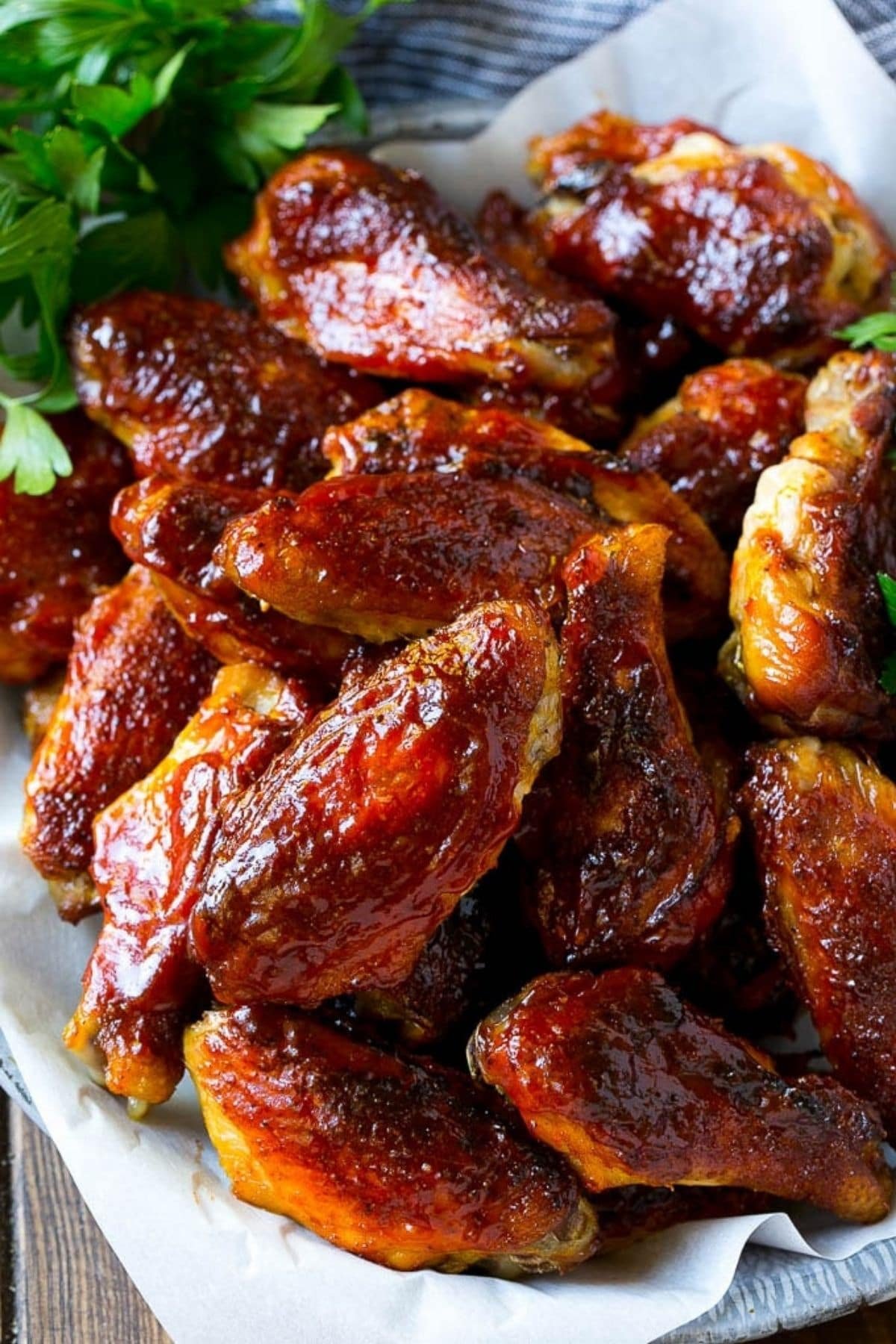 Recipe – Dinner at the Zoo
3. Bloody Mary Chicken Wings
The name sounds interesting, right? Well, why not make the Bloody Mary Chicken wings by Sweet Beginnings Blog for Halloween night. Maybe a game date so that you can plan with your partner with a bowl full of bloody mary chicken wings.
Recipe – Sweet Beginnings Blog
4. Maple Chili Bacon Wrapped Chicken Wings
The Maple chili bacon-wrapped chicken wings are delightful and you will surely be thrilled to relish them. The dish by Over the Fire Cooking with sweet male glaze is fantastic and wrapped with bacon to escalate the taste of the dish even further.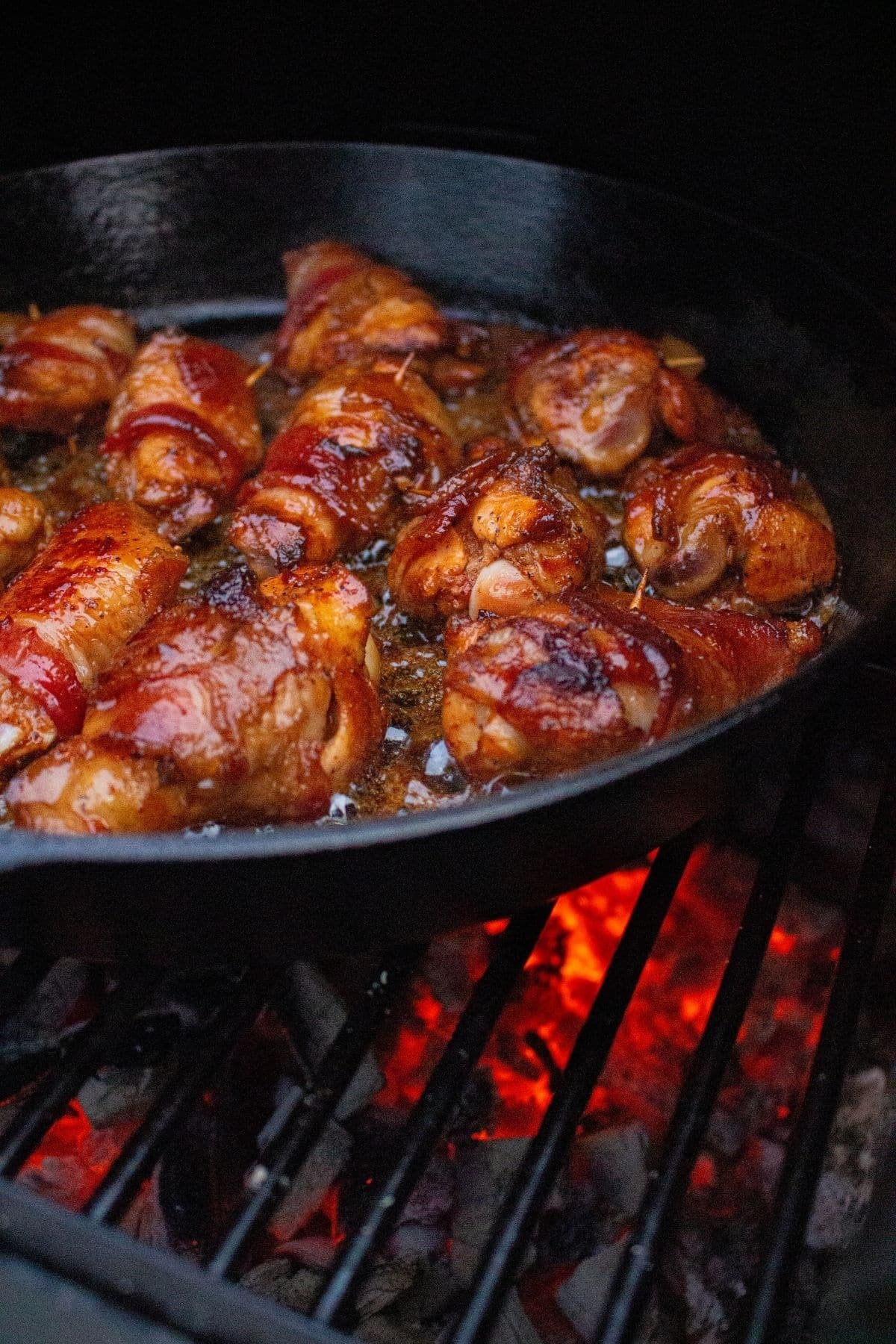 Recipe – Over the Fire Cooking
5. Honey Buffalo Chicken Wings
Crispy and flavourful is the recipe for the sweet honey buffalo chicken wings by Chew Out Loud. The sweet essence of honey and the spicy flavour of the gravy leaves you with a satiating feel after you try it out once.
Recipe – Chew Out Loud
6. Baked Curry Chicken Wings with Mango Chutney
The tender chicken wings are marinated in mango chutney and served with bread for appetizers to the guests. The recipe is by Happy Foods Tube and contains both sweet and spicy flavors to your heart's content. So what are you waiting for?
Recipe – Happy Foods Tube
7. Chicken Parmesan Wings Recipe
The chicken parmesan wings are a wonderful dish by Delish that we came across and had to share! The flavoured wings with succulent meat and the juicy gravy topped with parmesan and herbs are delightful for one to indulge in.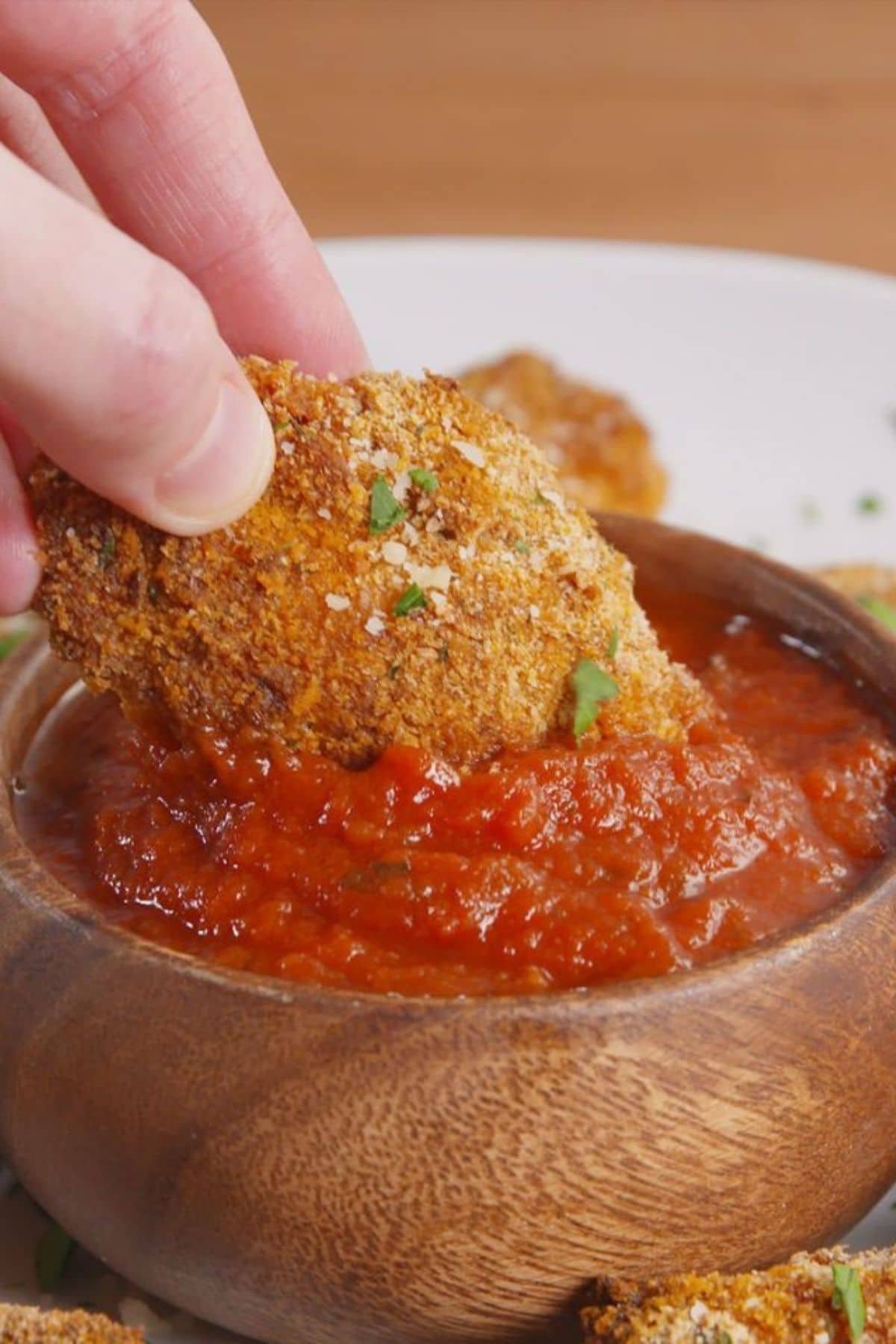 Recipe – Delish
8. Jerk Chicken Wings Recipe
You can marinate the dish overnight to enhance the taste of the wings. The jerk chicken wings are served with a mini bowl of dip by Dinner Then Dessert that you will simply relish at each bite. Shall we go for it already?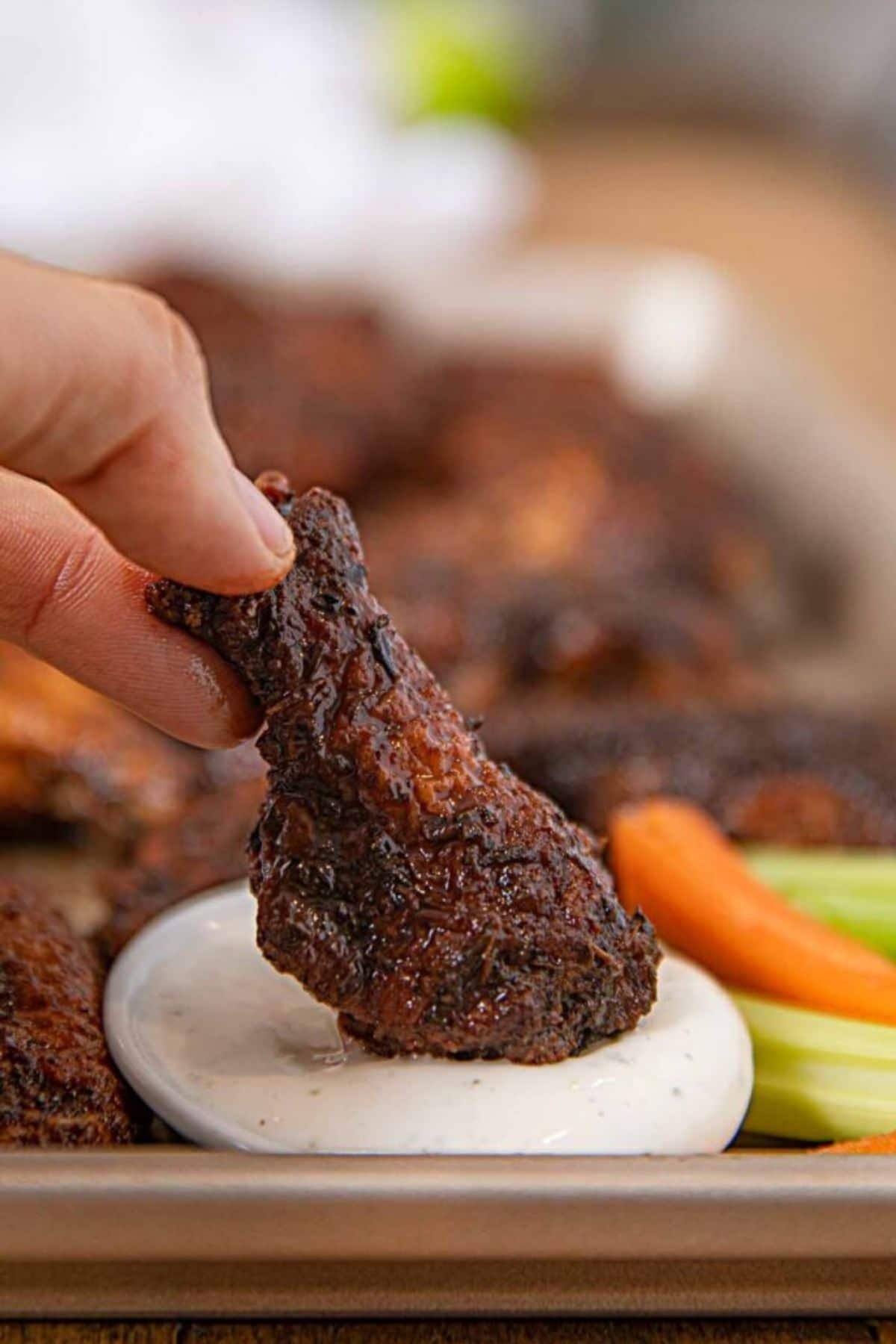 Recipe – Dinner Then Dessert
9. Greek Baked Chicken Wings Recipe
The authentic styled Baked chicken wings by The Mediterranean Dish are delicious and if you wish to opt for something more traditional then here is the perfect recipe for the occasion. Feta cheese and fresh parsley are sprinkled on top!
Recipe – The Mediterranean Dish
10. Sticky Crispy Asian Chicken Wings
The crunchy and sweet Asian Chicken wings are delectable and a creation by Kitchen Sanctuary with a sticky gravy sprinkled with herbs for an escalated taste. You will surely find the recipe spectacular to indulge in. Let's make it for tonight's dinner, shall we?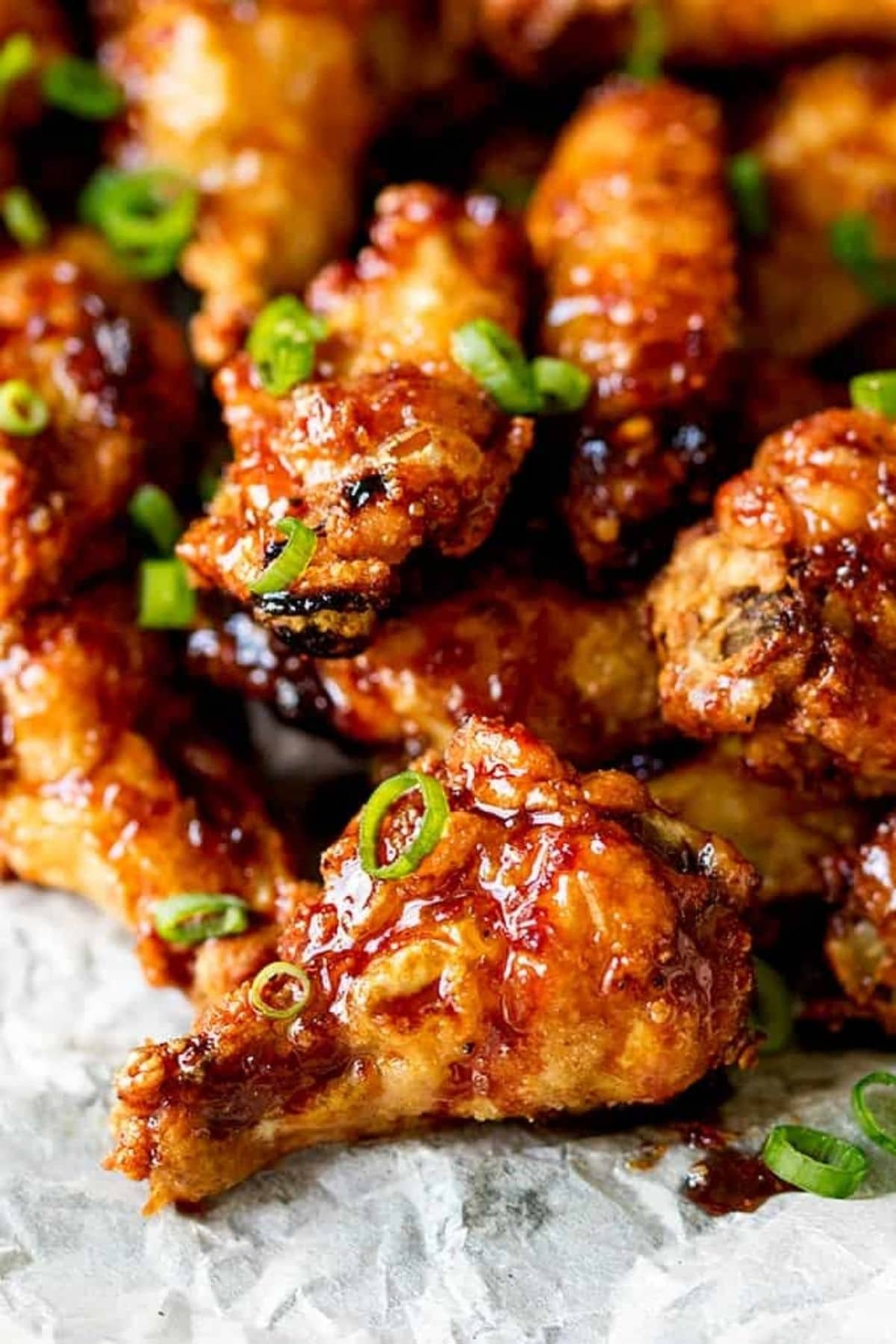 Recipe – Kitchen Sanctuary
11. Garlic and Herb Baked Chicken Wings
The combination of garlic and herb in the baked chicken is fantastic and you must try it out. The recipe by Easy Chicken Recipes sprinkled with divine flavours and chopped garlic is wonderful and escalates the taste of baked chicken wings.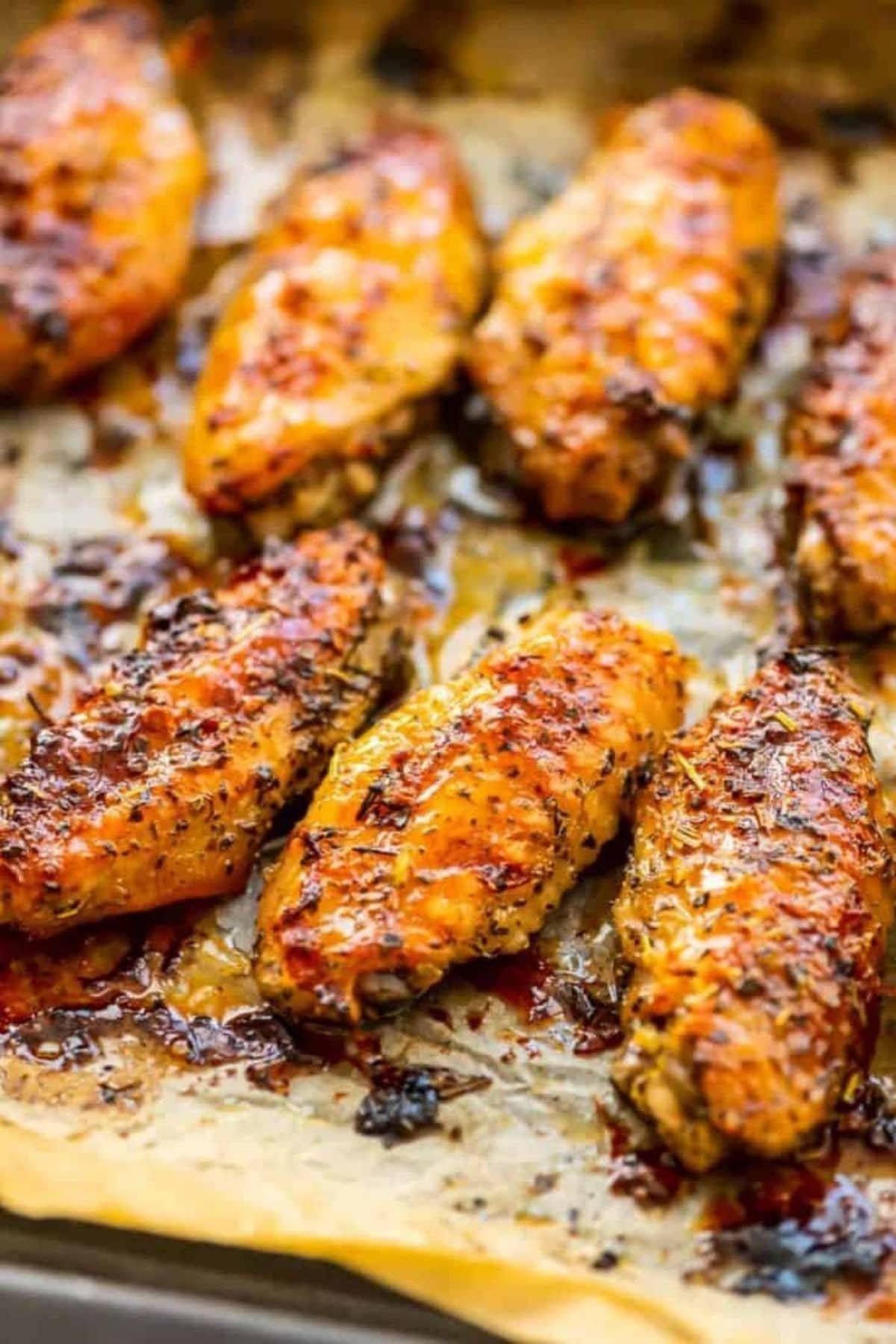 Recipe – Easy Chicken Recipes
12. Epic Dry Rubbed Baked Chicken Wings
The mouthwatering recipe for the epic Dry rubbed baked chicken wings is available at The Chunky Chef. If you are up for a surprise then go for this wondrous and succulent meat starter for the weekend plans.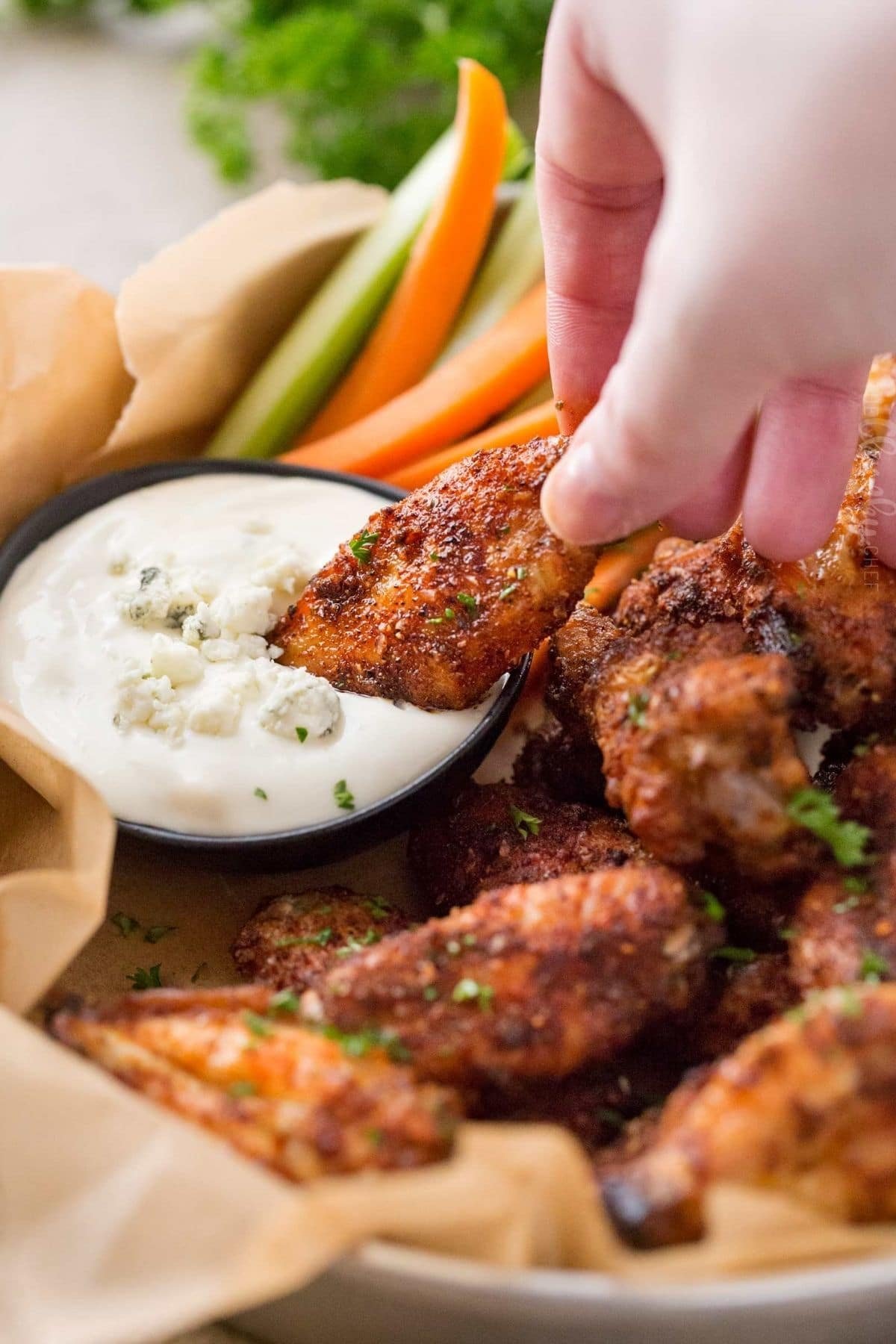 Recipe – The Chunky Chef
13. Slow Cooker Spicy Chicken Wings Recipe
The slow cooker spicy chicken wings are a recipe with a divine taste. The dish by Powered by Mom sprinkled with sesame and marinated in rich and sticky gravy leaves you with a craving for sure. Did we mention how spicy it is?
Recipe – Powered by Mom
14. Baked Parmesan Chicken Wings Recipe
Crispy baked wings are right here to sway you off your feet. The dish by Midget Momma with delicious parmesan and other spices helps you to create this dish with perfection. Sprinkled with gravy, crispy baked chicken wings are truly amazing to opt for.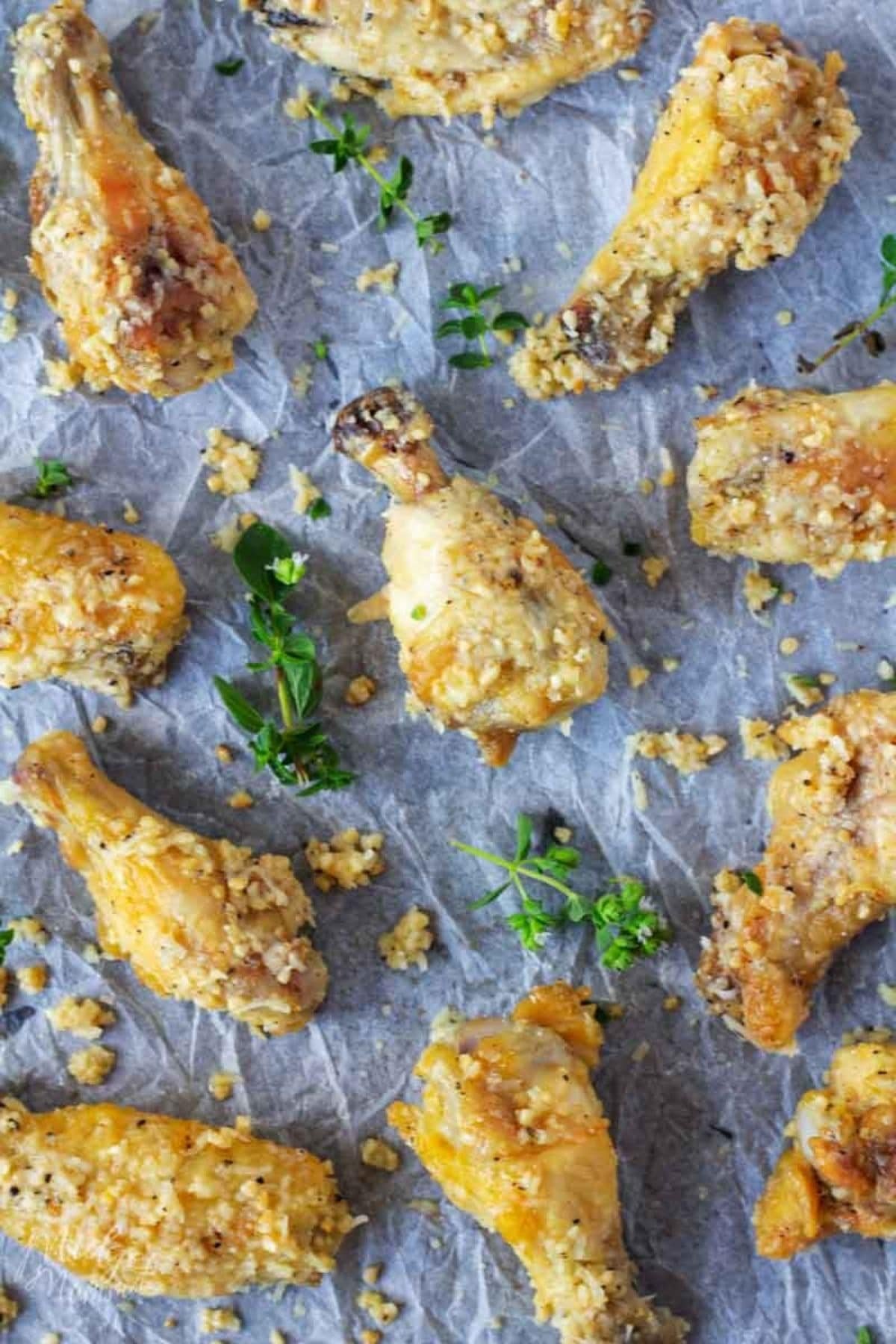 Recipe – Midget Momma
15. Air Fryer Indian Spiced Chicken Wings
Chicken wings are a popular appetizer and are derived from Indian cuisine. If you are up for a fantastic treat for starters then make the simple air fryer wings which are rightly spiced.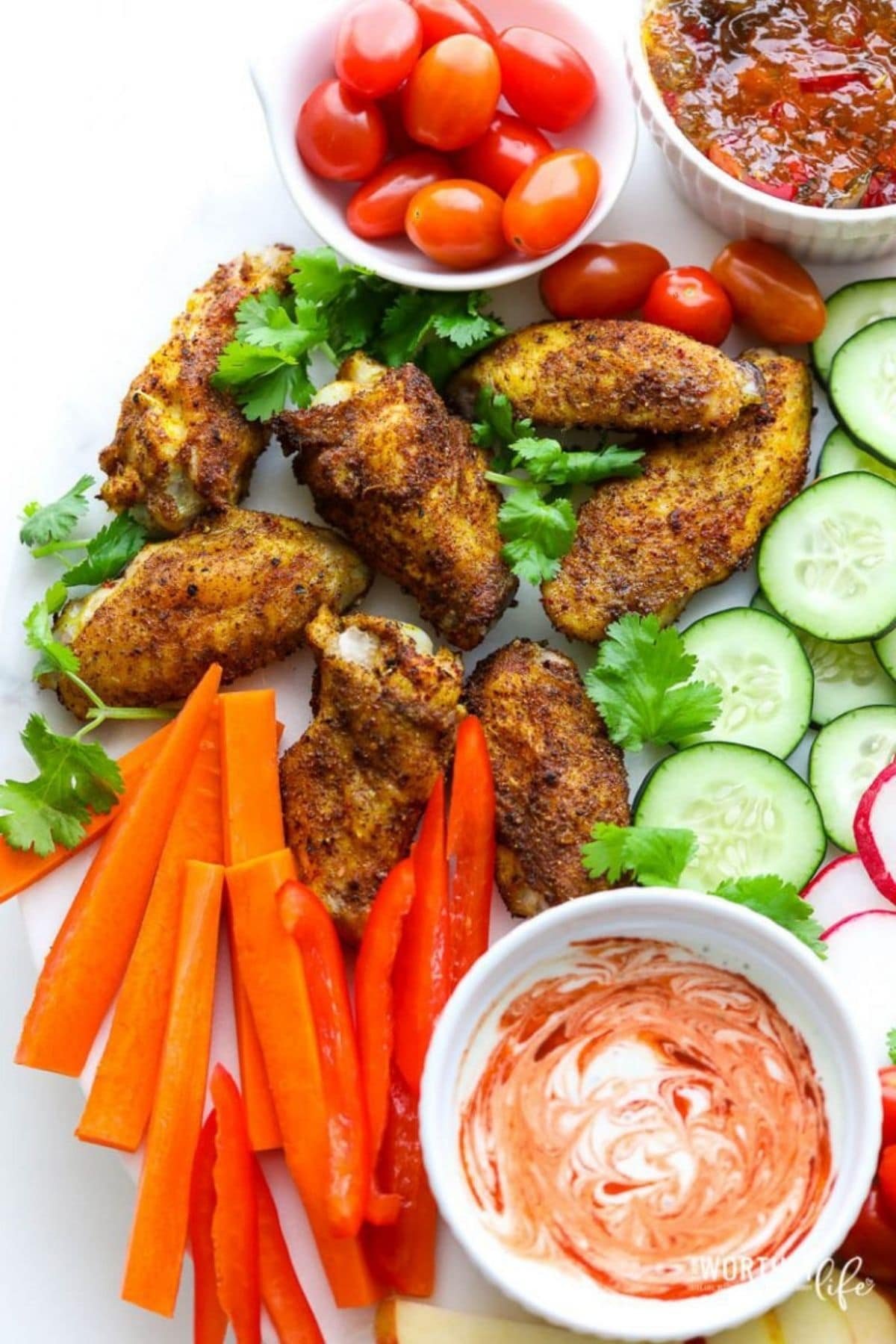 Recipe – This Worthey Life
16. Balsamic Cilantro Grilled Chicken Wings
We have served the wings with the cilantro dipping and trust us the recipe for balsamic grilled chicken wings is delightful. You can follow the steps at This Worthey Life to make the recipe with perfection to serve the guests.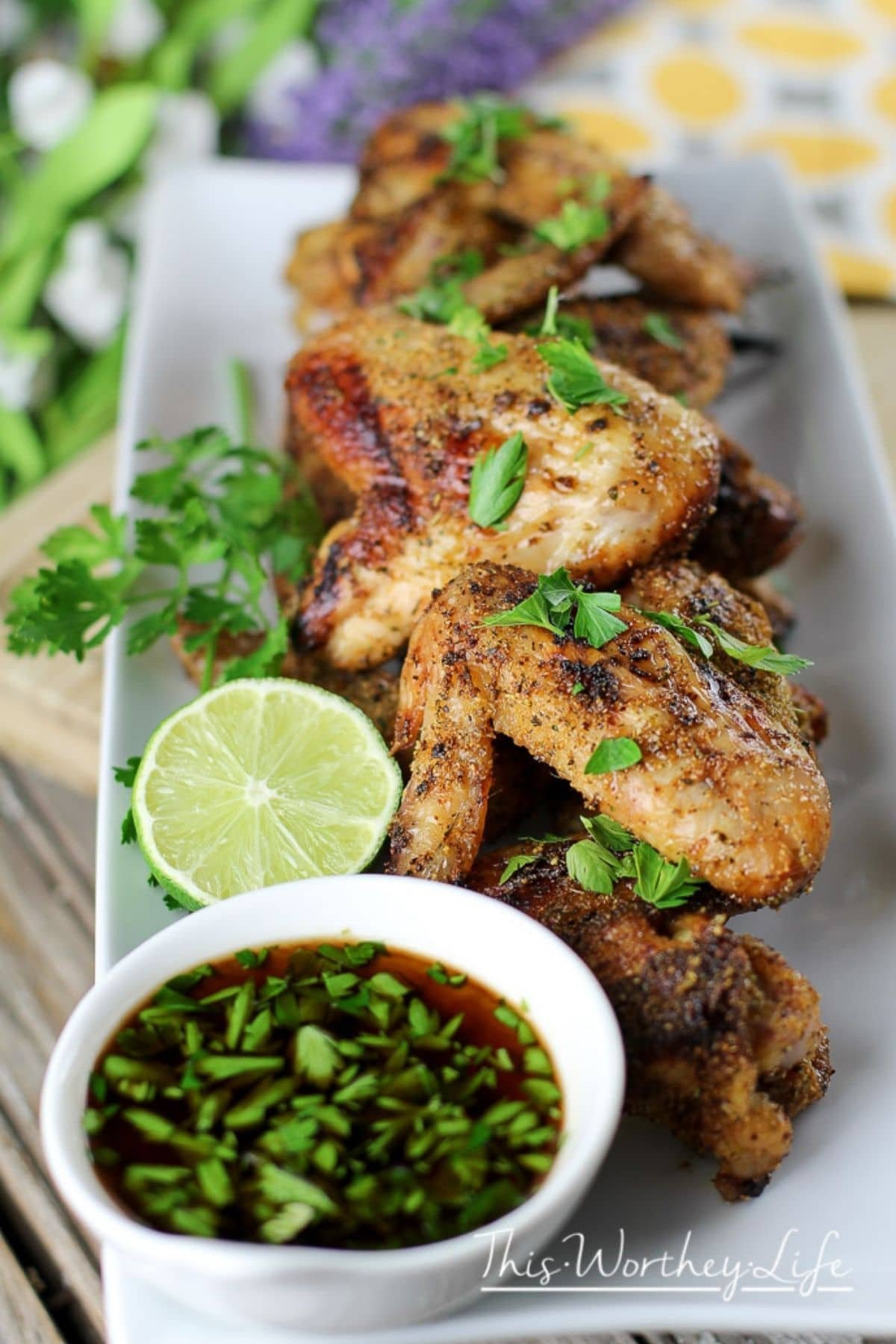 Recipe – This Worthey Life
17. Copycat Houlihan's Thai Chicken Wings Recipe
The copycat chicken wings of Houlihan's Thai origin are simply fantastic. The dish is a creation by This Worthey Life. You will be compelled to make them again and again once you have given them a try this season.
Recipe – This Worthey Life
18. Baked Lemon Pepper Chicken Wings
We have brought you the baked lemon pepper chicken wings that are so gorgeous and yet so easy for you to make. The dish is present at Our Wabi Sabi Life made with citrusy lemon essence and sprinkled with pepper for an amazing garnishing.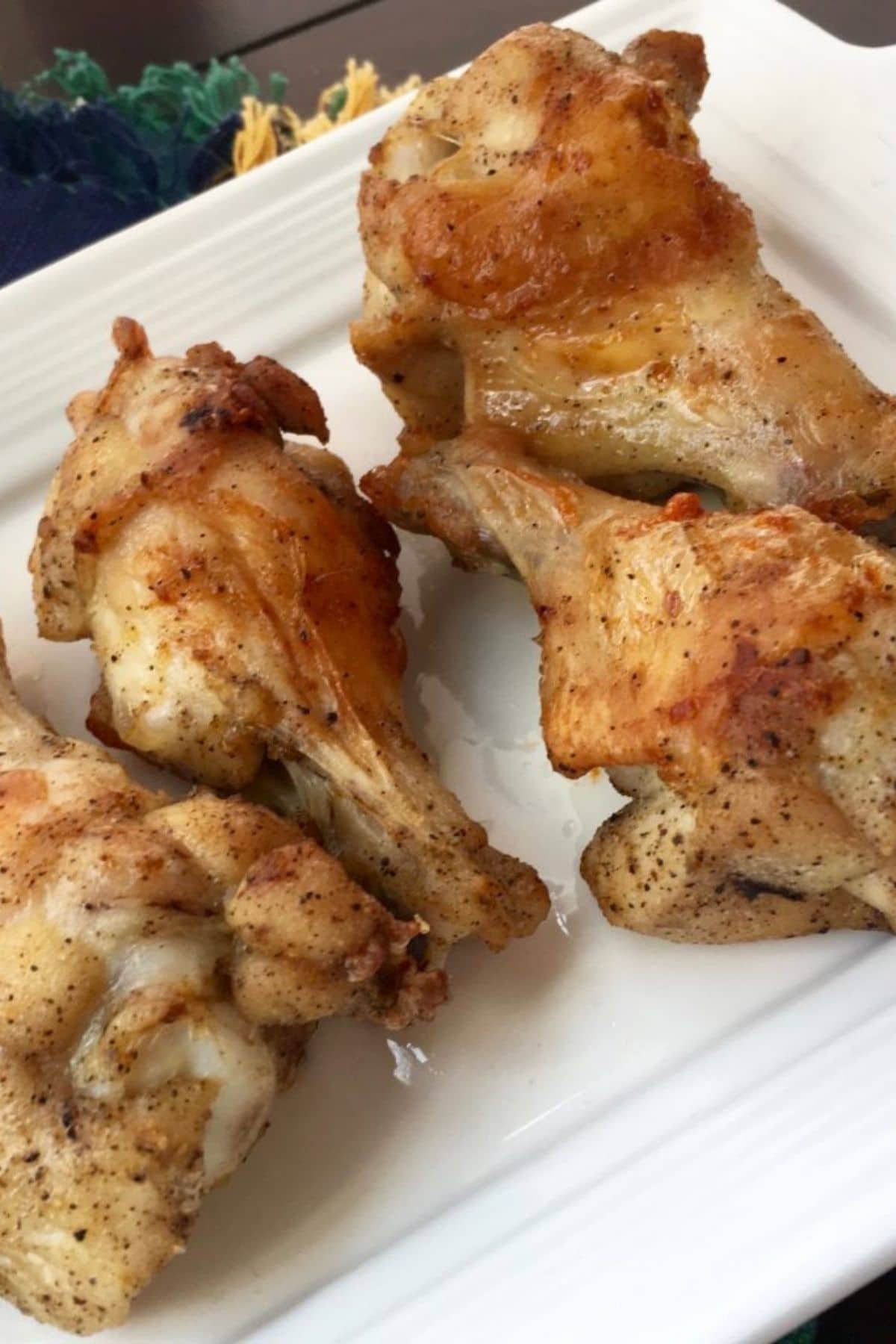 Recipe – Our Wabi Sabi Life
19. Crispy Baked BBQ Wings Recipe
The BBW wings are made with smokey BBQ sauce and the crispy texture leaves you craving for more and more. Here is a dish by DIYnCrafts which is so easy to make and yet so tempting to indulge in.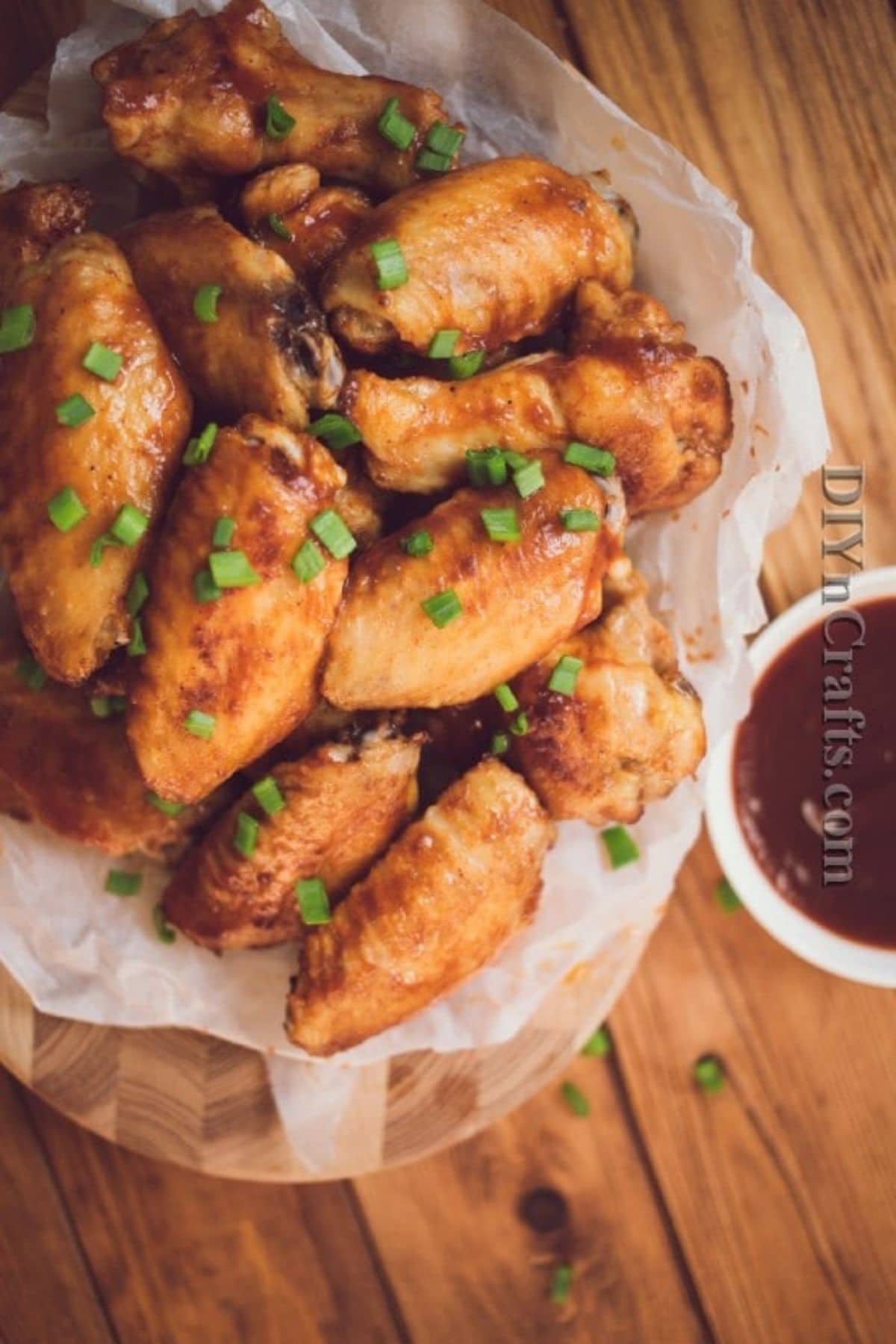 Recipe – DIYnCrafts
20. Baked Buffalo Chicken Wings
The baked buffalo wings are a creation by Scrambled Chefs and you will love to enjoy them on a game night. The buffalo chicken wings are extraordinary to define in a word and now it is on you to find out its wonders.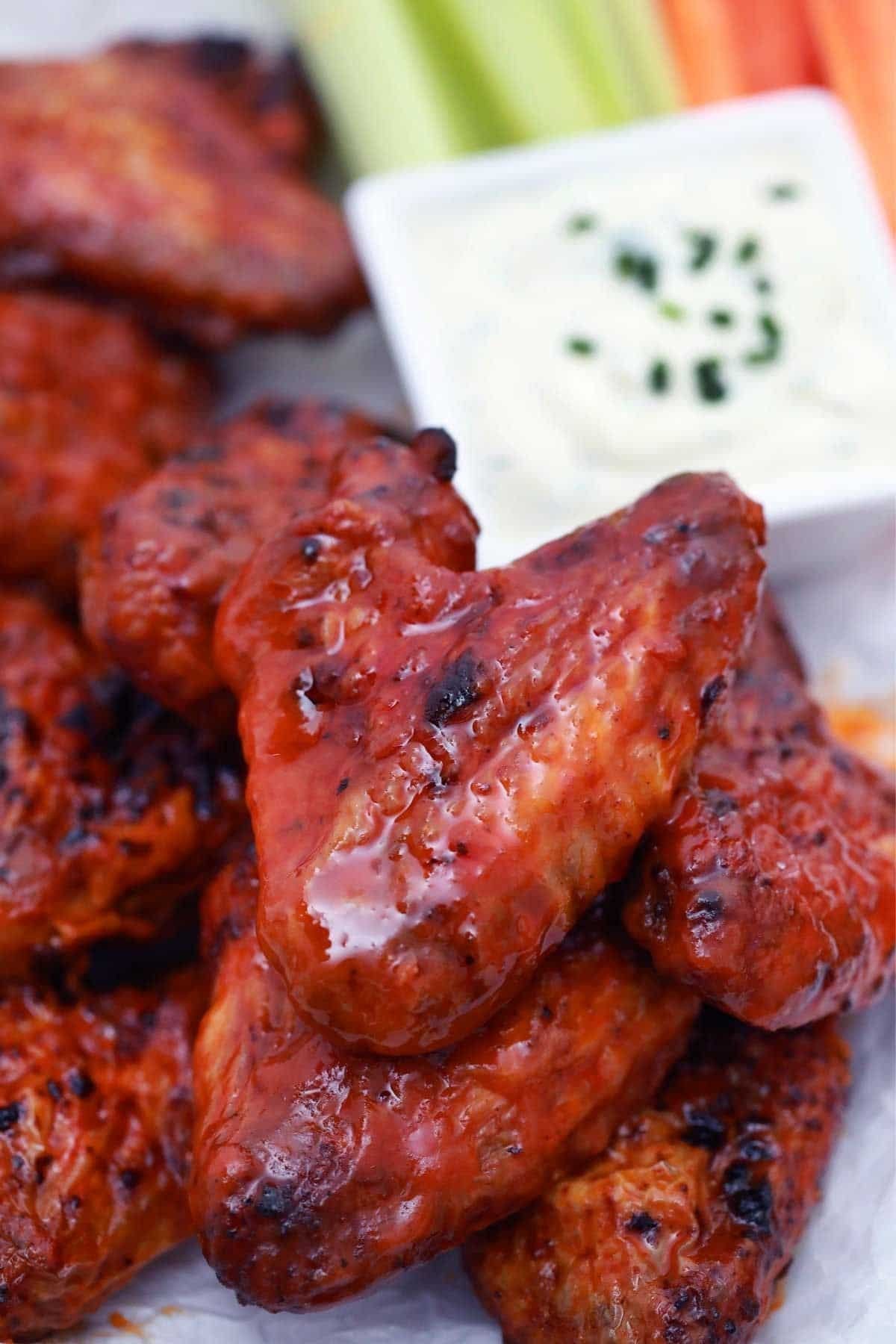 Recipe – Scrambled Chefs
Read also: