Making breakfast or brunch is not as easy as it sounds! Whether you are making a quick meal or rather an elaborate one, everything needs proper planning and effort! So if you are here, clueless and asking what you can do to prepare a healthy meal then we have a solution to your problem. With Christmas around the corner, holidays can take a toll on our health as we skip the right things in our meals! Here is an elaborate article on how to choose the best Christmas breakfast.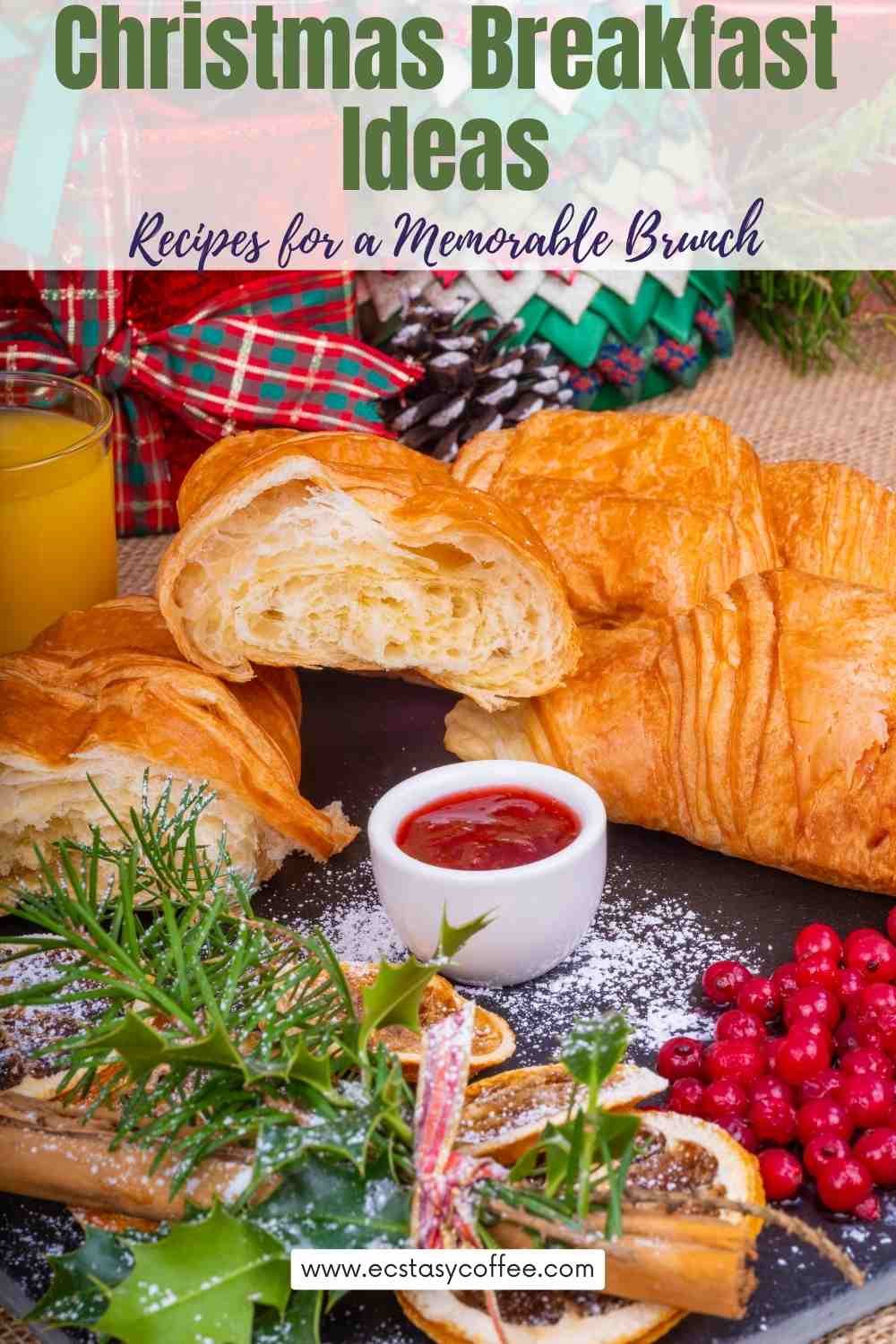 Facts, tips, and ways to prepare a healthy meal during the Christmas season
1. Never fail to include some eggs in your meal
Eggs as we know are rich in proteins and even if you are cutting out on meat, eggs are something that you must include in your brunch or breakfast not only for great taste but also to include animal fat in your meal. You may opt for hard boiling them, poaching them with toasted bread, or enjoying an omelet with veggies too! Selenium and vitamin D is also a major component of eggs so do not forget to make eggs every morning.
2. You can include tofu for breakfast or brunch in case you wish to go vegan
If you can not enjoy meat and wish to go all vegan even then we have a great option for you! Try out brunching on tofu instead. It is rich in calcium, magnesium, and of course protein! Even if you consume meat and eggs, tofu is still a great idea and can be substituted for meat once in a while.
3. Lean meat like chicken and turkey is good enough for holiday breakfast
Instead of opting for red meat, lean meat like turkey or chicken must be included in your diet! This means there are plenty of options that you can indulge in! Not just proteins but also B vitamins, vitamin E, zinc, and many more to cite. Plus, there are so many good dishes that you can include in your meal from sausage to baked chicken and roasted turkey to make your Christmas holidays even more special.
4. A breakfast burrito is a great way to make use of the extras and ant leftovers
In case you have anything extra from last night then we know the right way to deal with the leftovers instead of simply discarding them! Yup, you heard it right! Breakfast burritos are the best thing! You can use literally anything for the filling. In fact, add eggs, beans, and whatever you want! It completely depends on you how healthy you wish for it to become.
5. If you have a bowl of leafy greens, fill it with proteins
Instead of having an unhealthy wrap, you can enjoy the leafy greens as your wrap cover while the insides can be filled with all sorts of protein, from beans to meat and so on. If you are using collard greens, there is one thing that you must know, these are quite tender and require you to prepare them only for three-four minutes.
6. You can opt for a sandwich with veggies and lean protein
When you are making sandwiches for breakfast, make sure that they are healthy and wholesome to keep you full throughout the day! It should definitely contain some veggies, lean meat like shredded chicken, cheese, and some cream or mayo to hold them all in.
Here are some breakfast and brunch recipes for Christmas! Try it out right away!
Delicious Christmas Breakfast and Brunch Recipes
There is nothing as comforting as being greeted with the French toast casserole right in the morning!
So if you are looking for something warm and cozy, you know what to look for and where to look for it!
The hash browns shaped like cupcakes are delightful and flooded with a rich essence of seasoning!
Packed with the warmth of baking, you must give it a try for sure. Shall we make it then?
Have you tried the eggnog muffins yet? If not, then emulate the recipe we brought for you and make your winter mornings even more special!
Tender, cozy and rich, you will definitely come back later to thank us for the idea! Let's go!
You have tried gingerbread men and muffins for Christmas but a waffle, never before!
We can guarantee that this will prove to be a refreshing treat drizzled with some honey on top!
Crispy and sweet, you must give it a try!
Yup, you heard it right! A giant doughnut tree it is!
Simple and elegant at the same time, everyone's eyes will be focused on the table as the doughnut cake is displayed.
Such an incredible creation that leaves them tempted for a bite.
We simply cannot imagine a brunch event in the absence of a drink to keep you company otherwise!
So when we came across this recipe for white Christmas punch, we knew you had to try it out.
Healthy, crispy, and tasty, the mini avocado toast is an extraordinary creation and such a brilliant choice to relish for breakfast!
Topped with cheese and so much more, you must make an entire platter for the guests.
Sliders are perfect when you wish to fill yourself up just how much it is needed instead of feeling bloated right in the morning!
Perfect for holiday picnics as well, the ham and cranberry Hawaiian sliders are one of a kind. So are you willing to try it out this season?
Ah, if you haven't tried French toast bake for a while then you should!
Delectable and tender, there is a dollop of cream cheese on top, to your surprise!
The perfect breakfast for the holidays is ready. Shall we then?
The classic eggnog Christmas bread makes your breakfast even more as you begin your day on a fresh note!
Delicious and soft, you ought to give it a try for sure. Such an extraordinary creation leaving you asking for more.
So if you can only have your meal simply without a drink on the side then you should go ahead with the Christmas holiday punch which tastes and feels so divine as it floods over your taste buds.
Shall we give it a try then?
The best part about the French toast casserole is that you do not have to make it right in the morning among all the rush!
You can create them last night and enjoy a creamy and sweet treat in the morning.
The Banging breakfast potatoes are awesome as it is flooded with maple syrup roasted bacon and the essence of caramelized onions is always palpable in every bite.
Go for it right away! So are you ready to indulge in its magnificent flavors?
Yup, the cinnamon roll casserole it is! Ready in just five minutes, you ought to make it this season!
Flavored with rich essence, gotta try it out for sure.
Sweet and savory, there is no way you should resist yourself indulging in this treat!
The French toast muffin cups are wonderful and flooded with great taste!
Gorgeous and gooey, you ought to indulge in its blissful taste!
Do not be surprised if you end up making more and more.
The combination of ham and cheese in the puff turns out to be an extraordinary treat to make this season even more special and exciting!
Gooey and rich, the spinach puff is a brilliant duo of green and meat!
Scrambled eggs, bacon, and shredded cheese turn out to be an extraordinary treat to ravish for the season!
The combination of garlic and parsley in the slider renders it with a sense of contentment in every bite.
Drizzled with cheddar cheese, the recipe turns out to be the best!
Ah, we are talking about the lovely and exciting blueberry breakfast cake loaded with the essence of zesty lemon!
Drizzled with sugar dust, you shall be left with a craving for more. Shall we then?
Rich and savory, the seasonal French toast casserole is lovely and flooded with great taste!
Marvelous and packed with the seasonal essence of pumpkin, this recipe is indeed so easy to emulate.
The combination of butter, cream, and milk gives it a delightful taste!
Have you tried some sandwiches for breakfast during the holidays yet?
Then you must go ahead with the croissant sandwich which is flooded with the presence of ham, cheese, and eggs!
And how can we forget about Dijon mustard?
Conclusion
We've taken a look at some delicious recipes for a memorable Christmas breakfast, from the timeless favorite of pancakes with homemade syrup to the more unique options of baked French toast casserole and omelet muffins. With something for everyone, you can enjoy a special morning holiday meal with your family without breaking the bank! Make this Christmas one to remember, and try out these delicious recipes for a fun and festive brunch. As the old saying goes, "A breakfast shared is a memory made."
Let's not forget to leave the door open for further discussions and explore even more unique and delicious recipes for a perfect Christmas breakfast.
Read also: