Once the cookie mixes line the table, we know that the season of holidays has begun! Ah, so the Christmas season is finally here, and we can't wait to begin the preparations! Amidst all the baking and arrangements, get your mason jars ready, as they are soon to be filled with wonderful cookie mixes. And the best part is if you are confused about what to give your loved ones, the cookie mix jars always come to great aid! So let's start our discussion, shall we?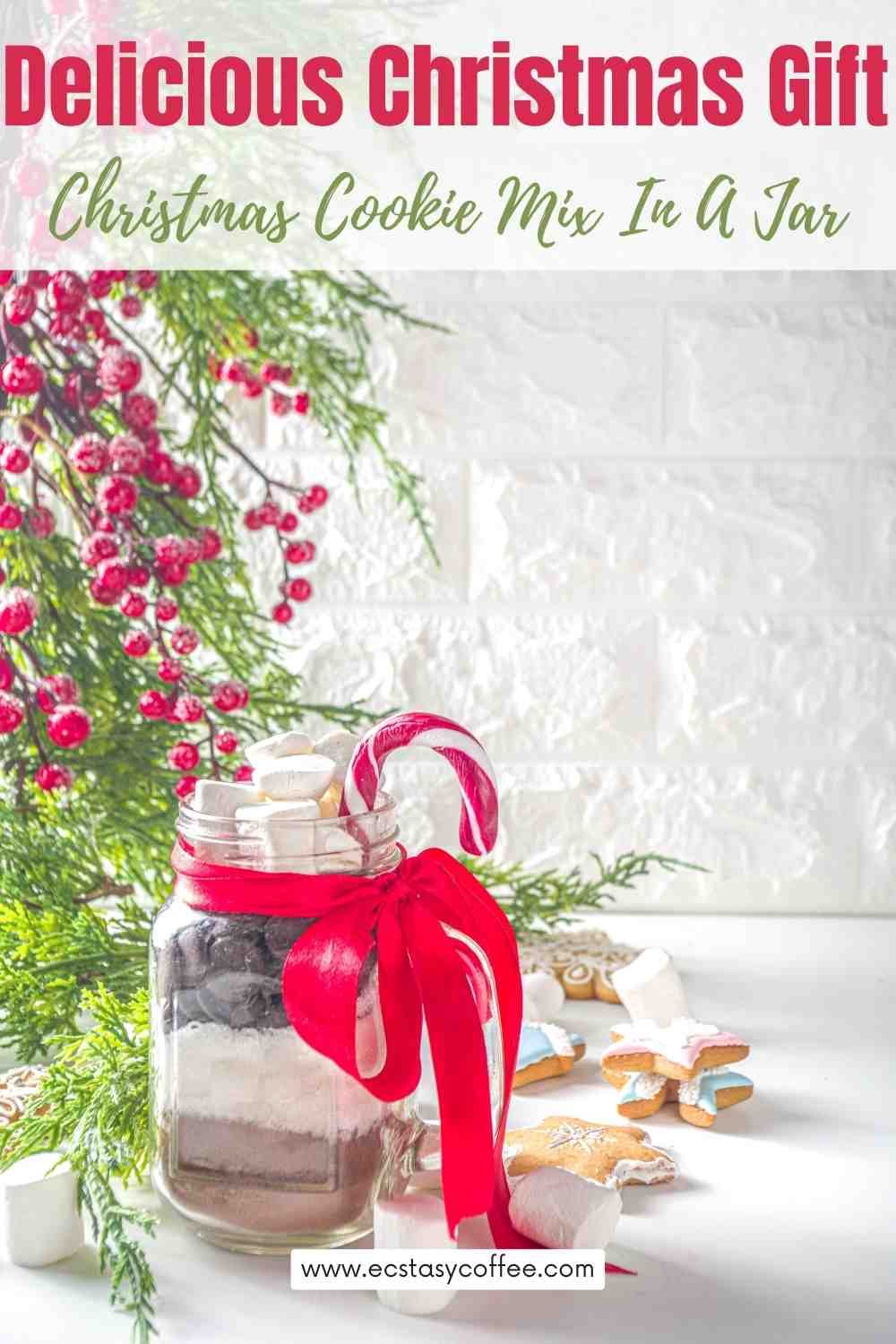 What do you mean by a cookie mix jar?
If you are trying this out for the first time, then you must be wondering what exactly is a cookie jar mix! Well, we can help you out with that!
For a cookie mix, you are expected to serve the dry ingredients in a particular given quantity inside the jar! The ingredients are arranged in layers so the cookie jar mix looks even more attractive and gorgeous! The common option includes flour, sugar, Baking Soda, Baking Powder, Salt and M&M's, and so on. And do not forget your faithful friend, the classic chocolate chips! No cookie jar is complete without that.
Tips while making the cookie mix jars
1. Roll up a paper plate to serve the bottom layers of the jars
If it can get messy as you pour the ingredients one after the other into the jar! You do not want to engage in the clean-up process later, so there is a way to deal with that! All you need to do is use a paper plate to drop the bottom layers of the jar! Roll the paper plate into a funnel so that you can avoid any sort of mess.
2. Use a spoon to do the layering
If you are using M&M or any heavy candies for the cookie jar, then make sure you use a spoon to drop them over the flour layer! Adding them too quickly can make the M&Ms sink into the jar. That is definitely something you do not want, do you? Hence use a spoon so the process is easy for you to handle, and the layers do not mix into each other.
3. A base with brown sugar should also be created
When you are making layers, there is one thing that you need to note! The brown sugar must be layered at the bottom so that when you pour the white granulated sugar, it does not mix with the brown sugar and creates a mess! The flavors of the cookie mix in the jar can also get affected if proper and systematic layering is not done.
4. Layer the cookie mix somewhat towards the middle and a few centimeters shy from the top of the jar
A cookie mix right at the top of the jar up to the brim may not be a suitable option for you. This will even make it hard for you to mix them well when you are ready to eat them! Hence allow the cookie mix to be dropped in the middle of the jar and a few centimeters away from the brim! You can use a cloth to cover the mouth of the jar, or colorful paper shall do as well.
You can adorn your cookie jar the way you want! It depends on how you wish to decorate the jar! Here are some cookie mix-in-the-jar recipes for you to try out during Christmas!
Make Your Own Delicious Christmas Cookie Mix in a Jar
You simply tie twine or a colorful ribbon at the mouth of the jar to give the classic chocolate chip cookie mix in the jar a simplistic look.
So what are you waiting for?
The classic chocolate chip cookie mix is an all-time classic that we refuse to miss out on!
Rich and flavorful, you are definitely going to be smitten by the treat which awaits you during the holidays. Shall we, then?
The recipe for the cookie mix turns out to be an extraordinary treat, and guess what? Not just for you!
This is a wonderful gift that you can pack for everyone at the party as a return present.
If your best friend loves brownies, then you must try out this recipe for brownie mix in the jar!
Temping and gooey, make sure you have one saved for you as well, so both of you can enjoy them together.
It is the rustic look of the jar which makes you feel the Christmas season is finally here to leave you tempted for the sweet treats!
Delectable and healthy, you can serve these cookies for breakfast in the morning.
If you are in the mood for something nice and crumbly, then the cranberry walnut jar cookies are exactly what you need to content yourself!
Delicious and crispy, these cookie mixes are best for celebrating the wonders of the season.
This is something we never outgrow! The traditional chocolate chip cookie jar recipe is waiting for you right here so you can have a great time.
So are we ready to indulge in its blissful taste already?
We thought, why not try something vibrant and sprightly this time with the cookie mix jars for the holidays?
So when we came across this recipe, we knew it had to make it to the list as well.
Getting a cookie mix jar ready for someone is a wonderful treat for the season and also a very thoughtful present, we must admit!
Tempting and delicious, you ought to give it a try!
So shall we begin with the preparations then? Let's go!
If your partner is a die heart fan of cookies and brownies, then you should simply not deprive them of the brownie mix jar as a gift!
See how delighted they shall be with the present.
Do you like smores cookies? Then this jar is perfect for you to try out!
Flooded with marshmallows and toppings, you are going to thank us for the idea sooner or later.
So what are you waiting for?
Ah, what a delightful present that one offers to neighbors, friends, and relatives during the holidays!
Conveying a sense of warmth and affection, you should make this one, and guess what?
The receiver will surely be delighted. Shall we, then?
Why not try out something seasonal with the banana cookie mix in the jar?
You must try it out as a source of self-indulgence or present it to your loved ones!
Why buy fancy cookie mix jars from outside when you can make them at home?
No matter what we say to describe the magnificence of the brownie jars, words will always fall short!
Chewy and crumbly, you will surely fall in love with them. Shall we get started, then?
If you are planning to spend your Christmas without gingerbread cookies, then we downright disown you!
Jokes to us; we will never let your Christmas holidays turn so boring!
Check out this cookie mix jar for gingerbread brought exclusively for you.
No matter what time of the year it is, the gorgeous chocolate chip cookie mix in the jar will never go out of fashion.
If you want something nice and crumbly, then go for it already! Let's go!
Here is another rustic and traditional choice for the Christmas holidays, which you will surely hate to miss out on!
Crumbly, crunchy, and delicious, this one turns out to be a grand success, we must admit. Let's make it then!
If you are in the mood for something tangy and crunchy at the same time, then we know what you need!
Here is the recipe for the cranberry walnut jar cookie, which tastes simply incredible! Flavorful and fascinating in every bite.
Well, Christmas is the season of merriment and colors!
So why not incorporate that into our cookies as well?
Sprightly and detectable, you will surely find this idea to be an amazing one to relish this season.
Wanna try out something healthy and nice for the holidays?
Then why not explore the recipe for the oatmeal and raisin cookie mix in the jar?
This one's our favorite, and so shall it become for you too!
Conclusion
This Christmas, give your friends and family an even more delicious holiday season with a special gift of a Christmas Cookie Mix In A Jar. With the right ingredients, you can create a memorable and delicious Christmas treat in no time. Not only is this gift easy to make, but it is also economical, and fun, and encourages everyone to get involved in the holiday season.
It's also a great way to inspire creativity and make a lasting memory. So this Christmas, don't forget to include a festive jar of Christmas Cookie Mix to make your holiday season even sweeter. As Barbara Brown Taylor said, "Sometimes all you need is a simple act of kindness to turn an ordinary day into an extraordinary one."
Read also: