If you are in the mood for cookies and it is Christmas, there is no one who can stop you from indulging in them! After all, it is the season of holidays and you must listen to all your cravings and when it is Christmas, we cannot imagine the festival without wonderful treats. But amidst all the preparations and hectic schedules, you might end up with some failed attempts at cookies as well. But before you do that, we have something that can save you from the hassle! Here are some tips to bake your cookies right!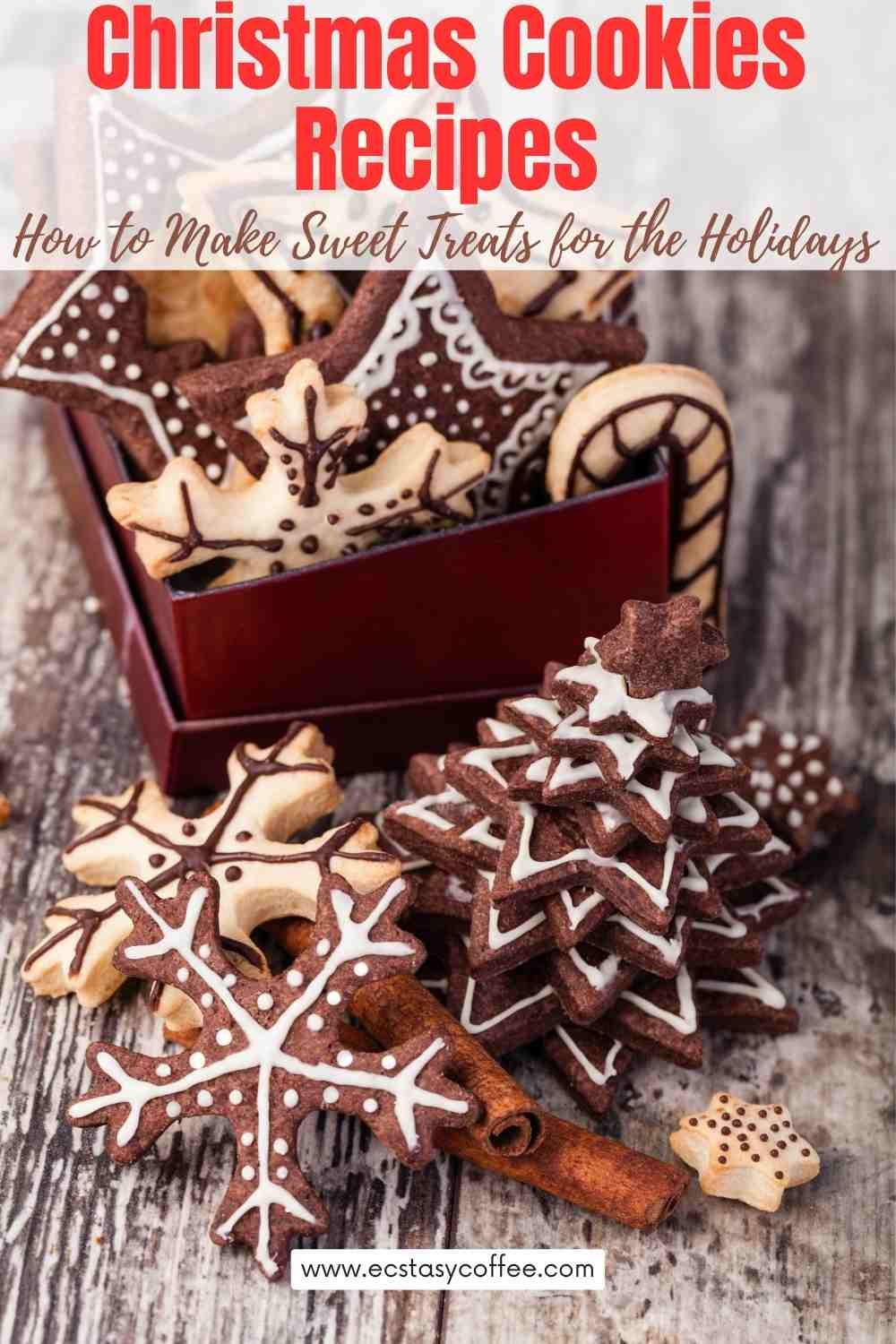 Useful tips to making your cookies taste right
1. Melt the butter and let it reach room temperature before you mix it into the ingredients bowl
Have you ever tried adding a chunky piece of butter to the bowl of cookie mix? And how hard that turned out to be? Well, cold butter simply proves to be the toughest job to blend as you begin to cream it! Take the butter slab out of the refrigerator about one hour prior and then place it at room temperature!
This will enable you to acquire the right texture of the butter while you engage in the first step of mixing it! This includes creaming where the semi-solid butter is blended well with sugar to trap air in it!
2. Make sure that the eggs are present at room temperature as well
Next, we need to discuss the eggs as well! Cold eggs are of no use and the purpose of adding them also gets defeated. The job of eggs is to work as a levitating agent to make your cookies flaky and fluffy but when they are not allowed to reach room temperature, the outcomes are futile.
In case you forgot to bring them out on time, you must let the cold eggs be dipped in lukewarm water for a couple of minutes and that will do the job.
3. Do not forget to add some seasoning to your cookies
There are so many warm spices that are used for making cookies these days that you will be amazed that there was a point you never seasoned your cookies! Well, the scenario has changed completely! You must season your cookie dough with a pinch of salt and observe the difference instantly. Did you try salted caramel or chocolate flavor in cookies? Well, then you know.
4. Nonstick baking sheets are the solution to your problem
Rushing for parchment paper now and then to the stores can be a hassle sometimes! And you never know, it might get over in the middle of your baking session! Nonstick baking trays on the other hand are perfect as you can reuse them.
On the other hand, this is to be noted that nonstick baking sheets are completely oil-resistant while on the other hand, parchment paper can get soggy after a while and even tear.
5. Upgrade with chocolate chips, chocolate chunks, and so on
Whether you are making chocolate cookies or not, there is nothing as good as chocolate chips and sprinkles. So if you are looking for something nice and pleasing to make your holidays special, do not forget about the toppings.
6. Chill the dough to prevent it from spreading too much
If you want your dough to turn out fine and not spread as you lay it on the baking tray, make sure you chill it first! This will take about one hour which is more than enough to give consistency to the dough and prevent spreading as well.
Delicious Christmas Cookies Recipes Perfect for the Holiday Season
Fudgy and rich, the Christmas Oreo balls are topped with icing and packed with chocolate in the center! So what are you waiting for?
The brown butter pecan cookies are exactly what you need! The idea of crunchy pecan with smooth butter is an idea that will instantly tempt you for more.
Let's get started with the preps, shall we? Not to forget the wonders of cinnamon essence!
Holidays are the time of the year when you find ample moments to indulge in cookies and to make those even more special and delicious for you, we have the best gingerbread cookies right here. Shall we then?
Ah, it is the crispy and crumbly Grinch thumbprint cookies that we are talking about!
Flavored with crispy coating outside and tender filling inside, there is nothing that will leave you tempted for more.
Well, the Grinch cookies are exactly what you need this season!
Shortbread cookies are exclusively made for the holidays!
Packed with cream and Hershey's Kisses, these cookies are the ultimate treat of the season!
Drizzled with sprinkles, your cookies are ready to adorn the table! Well, that is all you need to know, then shall we begin?
The chocolate-rich Ritz s"mores cookies are flooded with great flavors! The crackers are awesome and flooded with a divine taste.
Filled with cream cheese in the center and crackers on both sides and then dipped in chocolate, your cookies are ready!
Five ingredients are all you need for the preparation of the raspberry cheesecake.
Thumbprint cookies are exactly the best of the lot! So go for it already! Are you ready to indulge in its blissful taste?
Being completely vegan and gluten-free, the chewy peppermint brownie cookies are exactly what you need as a treat!
We just can not imagine Christmas without peppermint in it! That is why we say, chewy peppermint cookies are the best thing at all times!
Yup, we are talking about the classic Oreo peppermint crunch cookies which are our all-time favorite.
Easy to make and simple, you ought to indulge in its blissful taste.
The combination of Oreo and peppermint always turns out to be an incredibly delicious duo.
The rich and luxurious frosted gingerbread cookies are perfect to relish this season!
Loaded with cream cheese, you will come back thanking them for the treat!
Such a wonderful idea to relish this season. Shall we then?
The rich and cozy frosted eggnog sugar cookies are exactly what you need for the season!
Packed with ravishing treats, this is a brilliant idea leaving you tempted for more.
This is the cookie version of your favorite eggnog drink.
Ah, the wonderful white chocolate candy cane cookies it is!
Folded with chocolate and all that you find tempting, there is no way you will be able to resist indulging in its detectable flavors.
Shall we then?
The flavor is cranberry and orange is palpable in every bite!
Drizzled with chocolate chips, you can try out this recipe as it is very simple to emulate.
With Christmas around the corner, you must indulge in its blissful taste.
Yup, we are talking about the nice and rich Danish butter cookies!
Flooded with the goodness of icing, these cookies are indeed the most awesome treats of all time.
Dipped in liquid chocolate, this one turns out to be an incredible idea.
The gorgeous ginger molasses cookies are a wonderful idea if you wish to make something customized to the season!
Flooded with rich essence, if you are craving cookies with tea, you know what to bake. Shall we then?
The Hot cocoa cookies are perfect if you are in the mood for something rich and cozy!
Topped with marshmallows and then further adorned with chocolate sauce, you must try it out!
What a splendid idea to relish during the holidays. Shall we then?
The classic chocolate crinkle cookies are exactly what you need to make your winter celebrations even more special and fun-filled.
In fact, you will always find the kids loitering near the kitchen eyeing the cookie jars to sneak out some chocolate crinkles.
Ah, huh! The gorgeous chocolate caramel blossoms they are!
Flooded with rich essence and topped with Hershey's Kisses, you must bake them this season.
Drizzled with the sweet essence of caramel, you must try it out!
Ah, we are talking about the lovely sugar cookie bites! Packed with sprinkles on top, these are vibrant and colorful, lifting your spirits in a jiffy!
The sugar cookie bites are not exciting but the best in terms of small bite-size appetizers.
What a lovely creation! Flooded with the richness of white chocolate, rainbow sprinkles, cranberry, and crunchy pistachio, you must try it out!
What an incredible creation leaving you with a craving for more! Shall we?
Conclusion
From gingerbread men to sugar cookies to peppermint bark, there's no shortage of delectable treats to make during the holidays. And with these tried-and-true recipes for Christmas cookies, you can create sweet memories with loved ones year after year. So don your aprons, cozy up in the kitchen, and make merry with these festive desserts.
With these holiday recipes, you can bake a batch of warm and comforting memories this Christmas season. As John Rowling once said, "Sometimes the most memorable gifts are not the most expensive. They're the most meaningful." So get creative in the kitchen, give these recipes a try, and make something special for your family this holiday season.
In conclusion, a holiday season wouldn't be complete without the joy of baking sweet treats. Whether you're a first-time baker or an experienced chef, these Christmas cookie recipes will make any holiday spread sparkle and shine with festive cheer. So grab your ingredients, turn up the music, and get ready to bake up a sweet and special holiday season.
Read also: