Well, to be honest, we can not think of Christmas and the holiday season without casseroles! Whether you are preparing a meal or a side dish, casseroles are a competing choice! And do you know what is the best part about casseroles? They are good to go as a fancy side dish or a gooey platter for dinner if you are feeling too lazy. Today we are going to discuss the basic rules for making a casserole at home! If you are trying one out tonight for dinner then quickly go through the top tips we have listed below!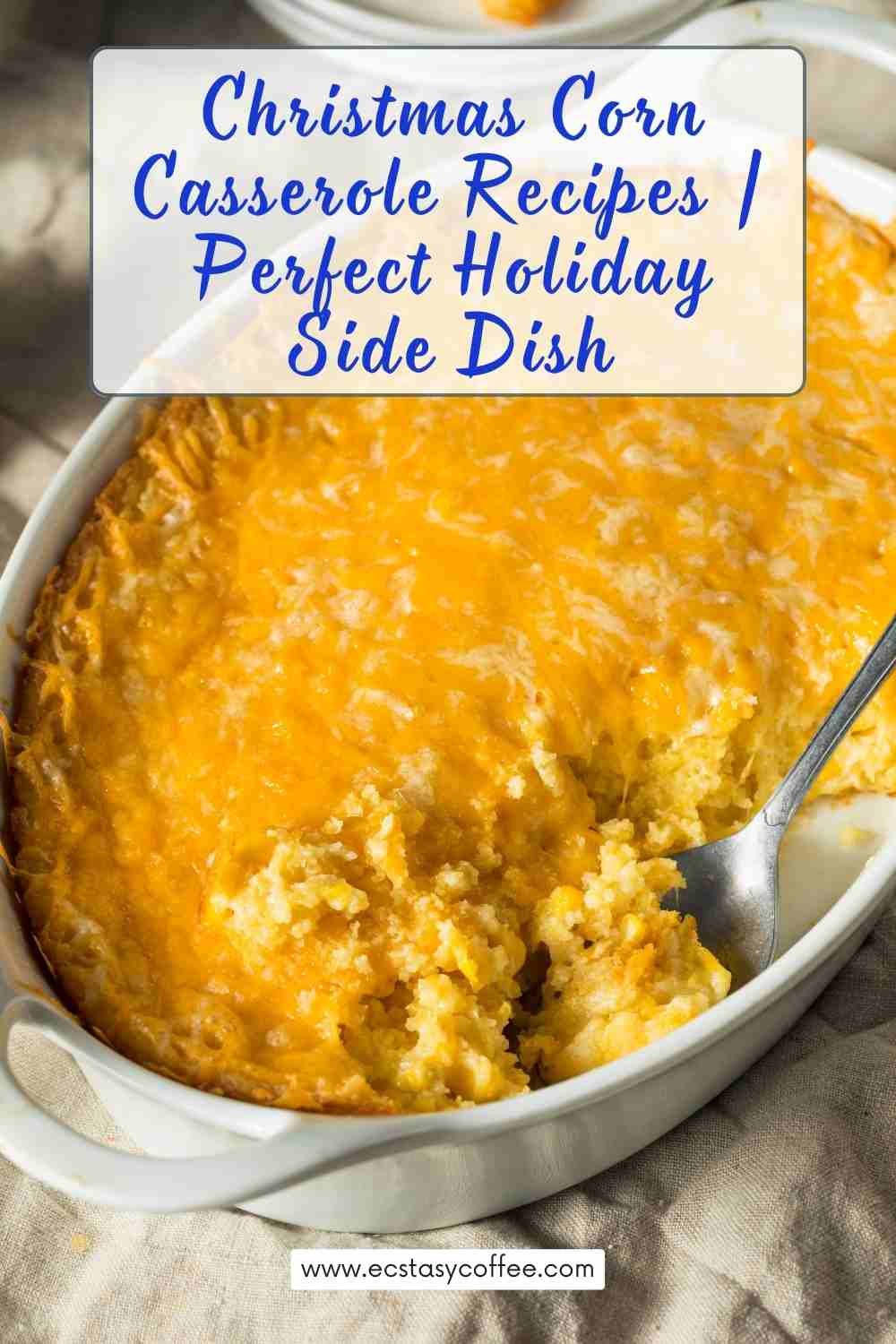 Top tips for making the best casserole for the holidays
1. Always begin with the right choice of plates and containers-
When you are making a casserole, there is a need for you to learn the kind of plate or container that you need! There are several that one can think of! From ceramics to glass and metal, you can choose the tray that you have handy at home! Ceramics however take longer than the latter to get heated up in the oven. A casserole container is usually rectangular in shape and has a lid covering it! You must always use the size which is mentioned in the recipe or the casserole topping can overflow.
2. Partially cook the pasta instead of fully-
When you are adding pasta to your casserole, there are a couple of things that one needs to consider as well! The pasta is going to be cooked twice as a result of which it might turn out to be too soggy! Hence the best way to deal with the situation is to keep the pasta a little undercooked and half-boiled! When you are further going to add it to the casserole, the pasta will be baked twice and hence it will acquire the required texture.
3. Avoid all frozen veggies-
Frozen veggies might contain a lot of fluid that needs to be taken care of or else you will end up with a gooey and soggy casserole. First of all, you need to thaw the veggies for a while and then blanch them for a while! This will turn them tender and remove the unnecessary liquid from the flesh of the vegetables. If you do not have time for so many extra steps then you simply need to avoid frozen veggies and opt for the fresher ones.
4. The meat you add to the casserole must be cooked before-
There is no way you should add uncooked meat to the casserole! It is a completely gigantic disaster that you are about to commit if you end up doing so! Instead, you should always cook the meat first! This also helps to remove the excess moisture from the flesh and ensure that the meat is ready! If you have some leftovers from last night, then making a casserole with that is a great idea! Otherwise, you might end up with a casserole that is too soggy!
5. Use spices judiciously-
When you are making a casserole, it is essential for you to add the proper amount of spices to the dish! Casseroles are wonderful but they can turn out to be too bland at times and we can prevent that from happening with the usage of the right amount of spices! In fact, we can not imagine a casserole without herbs and proper seasoning in them. The particular recipe you are following will enable you to determine the type of spices you shall be requiring for making the dish.
6. Always provide ample time for the casserole to rest once it is done-
Once you are done with the job of baking your casserole, it is time for you to bring it out of the oven and let the dish rest for a while! This enables the cheese to settle down and acquire a thick consistency! The flavors are also permitted to mingle with one another and blend well. You shall need about fifteen to thirty minutes for the dish to cool down! It is only then that you will be able to experience its true taste.
7. You may prepare it ahead of time-
If you see that there are multiple dishes that you need to handle on the D-day then you might as well plan and prepare the casserole ahead of time. All you need to do is wrap the casserole bowl in aluminum foil and leave it inside the refrigerator to cool! This way the casserole can remain fresh for up to two to three days. Bring it out and thaw for a while and then heat it in the microwave and serve it fresh and hot. This way you can save your time at the party!
8. Never discard the leftovers-
If you have some casserole leftover from last night and wondering what to do with it then simply do not toss it in the bin assuming that it is not fresh! All you need to do is wrap the bowl and store it away! When you wish to have it the next day, heat it at a temperature of 300°F and enjoy the dish fresh and new as always.
9. Have an idea of your cheese preferences-
Casserole is simply incomplete without the presence of cheese in the gravy! Hence you need to be aware of the preference for cheese in your family! Cheese dominates the flavor of the dish and if it turns out to be something you do not like then the entire dish goes to waste. Feta and blue cheese have a tangy essence and if you are looking for something like that then both of them are a great choice.
10. Learn to assemble the casserole well.
 The master of assembling the casserole is a systematic process and you need to be very tactful. The base layer goes first followed by the filling and then the crunchy topping! This system is followed multiple times before the casserole reaches about three-fourths of the bowl. Make sure you leave some space in the bowl so that in case the ingredients bubble, there is space to balance the extras. Instead of spilling it over the entire oven, you can use a baking mat at the bottom! This way you will be saved from the job of cleanup too!
So now that you are aware of the basic steps to making a casserole and storing the extra, next we plan to move on to the list that we have prepared with recipes for Christmas corn casserole.
Delicious Christmas Corn Casserole - Try these Recipes!
Yup, that is right! All you need are basic five ingredients from the kitchen and the corn casserole will be done in a jiffy! So enjoy a competing side dish this season with the recipe we have collected for you right here.
If you are looking for something simple and easy-peasy then you must go ahead with the exciting corn casserole recipe which is right here for you! Shall we go for it then?
If you want some spices in your corn casserole then go ahead with this dish! Fiery and feisty, there is no way you should miss out on this gorgeous treat! Let's not waste a single minute more and get it done for dinner.
Here is another exciting dish for the little ones! Smooth and enriching even the adults will steal a portion! Make sure there is enough for everyone at the table. Creamy and cheesy, go give it a try for sure. 
Well, how can you not try out corn casserole during the holidays? After all, this is the most amazing and easiest dish of all time. All you need are a few handfuls of ingredients and a few minutes to get this one done with perfection. Ideal side dish with meat!
The corn casserole with jalapeno is another wonderful dish that you must indulge in! Flavored with the spicy essence of jalapeno, this dish is outstanding and renders one simply speechless. Shall we try it then?
How can we miss out on something so goofy and gooey for Christmas? So if you are wondering what to make as sides, corn casserole is a great idea. Plus, there is nothing as good as sweet corn always on the side whether you are making breakfast or brunch.
Here is another great idea that you can try out this season! Flooded with gorgeous seasoning, the authentic Mexican recipe with corn tastes simply so divine. So are you ready to make it this season?
Here is another amazing dish that we are sure you will fall for! Easy to make and super easy to store for days, you should indulge in the divine presence of the classic Nantucket corn pudding. Shall we try it then?
Here is another awesome treat for pudding lovers! Try out this corn pudding version because we are sure you will simply love it! The gorgeous scalloped corn pudding is wonderful and renders one simply speechless. So let's get started then!
If you are rather fond of corn then we are sure you will love this idea of southern-style scalloped corn! Simple and delicious, you can even offer it to the guests as a side dish with the main course. Let's try it out!
Corn casserole is something that renders one with a sense of contentment and yet an urge for more! You can pair it up with meat on the sides. Delectable and juicy, the recipe is perfect as a creamy treat during dinner.
The cream corn casserole is super rich in flavors and such a delightful treat to relish this season! Fabulous and gooey, the recipe is wonderful and leaves one totally smitten with every bite. So are you ready to experience what the dish has got to offer?
We have come up with another recipe for corn scallop casserole! When we came across the recipe, we knew you would love it and hence added it to the list. Go for this dish right away!
The creamy corn casserole is a treat that will leave you craving more. Make sure that is enough on the table because we can only guarantee if you are going to fall short of it or not.
The cream corn casserole will simply steal the show! Gorgeous and gooey, you are definitely going to be tempted by the treat right away! Delicious and fancy, if you want to bake something comforting then let's not waste a single second and get started already!
Here is another brilliant treat for the ones who are fond of cheese and corn! The recipe is comforting and filled with herbs to enhance the flavor of the recipe. If you are in the mood for something warm and easy, then this recipe is simply outstanding.
The sweet and savory honey skillet corn is ready in a jiffy! Smothered with butter, the corn tastes simply the best! So if you have a packet of corn in the refrigerator and are wondering what to do with it then make this one right away!
The combination of corn and green chile in your casserole is indeed a match made in heaven! But you do not have to take our word for it! The recipe is right here so you can try it out on your own.
We had to end the discussion on the classic Tex-mex corn casserole which tastes so divine. Flavorful and enriching, you must give it a try for sure.
Frequently asked questions associated with making corn casserole for Christmas
1. What are the main components of a casserole?
If you are making a casserole then you need, cream, cheese, veggies, protein in the form of meat, starch, veggies, and other binding ingredients as well! And do not forget about the sauce.
2. How is a casserole made?
You need to pre-cook the pasta partially if you are adding it to the casserole! The meat and the veggies should be blanched as well. Next, you need to focus on layering the ingredients well with cheese sauce! Top with crumbs and the job is done! Your casserole is ready to go for baking.
3. Which container is good for making casserole?
If you are making a casserole then the best thing to use is a stainless steel container but you may also go for ceramic bowls or glass trays. However, this is to be noted that ceramics require more time than glass or metal to get heated up and transfer the heat to the food inside.
4. What is so special about making casserole?
When you are making a casserole, it is a great choice as a side dish or a main course. Whether you are making a stew, pot roast, soup, or casserole is a great choice to work with.
5. What are some of the binding ingredients you need for making the casserole?
When you are making the casserole, it is essential for you to check that the texture of the casserole does not turn out too runny. Hence you need binding agents like yogurt, cornstarch, or flour to do the job!
Bottom Line:
This holiday season, don't stress over what side dishes to make. Christmas corn casserole recipes are a delicious and easy option for any holiday celebration. With the five recipes outlined above, you can enjoy a unique holiday dish without spending hours in the kitchen. These recipes are also versatile, allowing you to either stick to classic ingredients or get creative with unexpected flavors. With a mix of crunchy cornbread topping, creamy interior, and savory ingredients, nobody will want to miss out on these Christmas corn casserole recipes. Try them out and make sure it becomes a staple of your holiday spread!
As Julia Child once famously said, "A party without a cake is just a meeting." The same is true for the holidays: a holiday feast isn't complete without a decadent side dish. Christmas corn casserole recipes are a simple way to make that special side dish a reality. So if you're looking for a delicious, festive, and fool-proof side dish for your holiday gathering, make sure to give these recipes a try. And hey, if you make something especially memorable, don't forget to share—we'd love to hear about it!
Read also: