When we talk about Christmas, it's not just the 25th of December we are talking about. Christmas is more than just one day of the year; it's a season of love and happiness, and if you haven't started preparing yourself, now is the time. Christmas can be very stressful for some, as the end of the year usually means juggling many different tasks, from work to shopping to organizing a Christmas party.
There is no right or wrong way to celebrate the holiday, whether you want to decorate your home with Christmas lights, enjoy festive music and movies, wear Christmas sweaters, or simply have a glass of good wine. However, there is one thing about Christmas that never changes, and we all like it, no matter how old we are. That's the gift-giving tradition.
Getting gifts is great, but giving gifts takes some time and energy. Every Christmas, we carefully choose presents for our loved ones but finding the perfect one can be pretty challenging. The idea is to remind the people you love and appreciate that you are thinking about them, and a Christmas hamper might be just the right choice for everyone on your list.
What Is a Christmas Gift Hamper?
Christmas is a time for giving and sharing, so if you've been searching for a unique gift for family, friends, colleagues, or customers, you can order a customized Christmas hamper that will impress even the fussiest recipient. It's an assortment of items put together in a box or basket, and it's bound to bring a smile to your recipient's face.
A Christmas gift hamper may include many different items, but there is always at least one item related to food, like sweets and chocolates. Traditionally, Christmas hampers have been packed with delicious food to share over the festive season. Still, they have evolved, and these days, you can find anything from delicious doughnuts and chocolates to alcohol gift hampers and more. 
Also, many non-food items can be placed in a festive hamper, like beautiful flowers, a hand-knitted scarf, cosmetics with a Christmas aroma, or else. But when you choose a hamper, remember it's not about the items it contains. Decoration also matters, so send a beautifully presented gift to your recipient's doorstep.  
Why Choose Christmas Hampers This Year
Jump to:
Buy Online: Stay Safe and Sound
Following the Coronavirus safety tips and precautions, buying a gift online and having it delivered to your recipient's home is a safe way to celebrate Christmas these days. Your recipients will certainly appreciate the care and thought that has gone into choosing their Christmas gift hamper and the way it's presented. 
Buying a hamper online and sending it to your family and friends is an excellent way to spread Christmas joy seemingly effortlessly from the comfort of your home. Many people are working from home now, so it's always a good idea to surprise your colleagues with beautifully wrapped treats they can enjoy in their home office.
Send Some Good Thoughts: Think About the People You Want to Thank
The easiest and most effective way to choose the right Christmas gift for your recipient is to think about the things they like the most. Consider their personality and favorite things and choose a gift hamper with most of the things they like. If you send edible Christmas hampers, ensure that every item fits their dietary preference. For instance, if the recipient is a vegan or lactose-intolerant, you can go with vegan food baskets, which are a popular gift idea even non-vegans will enjoy.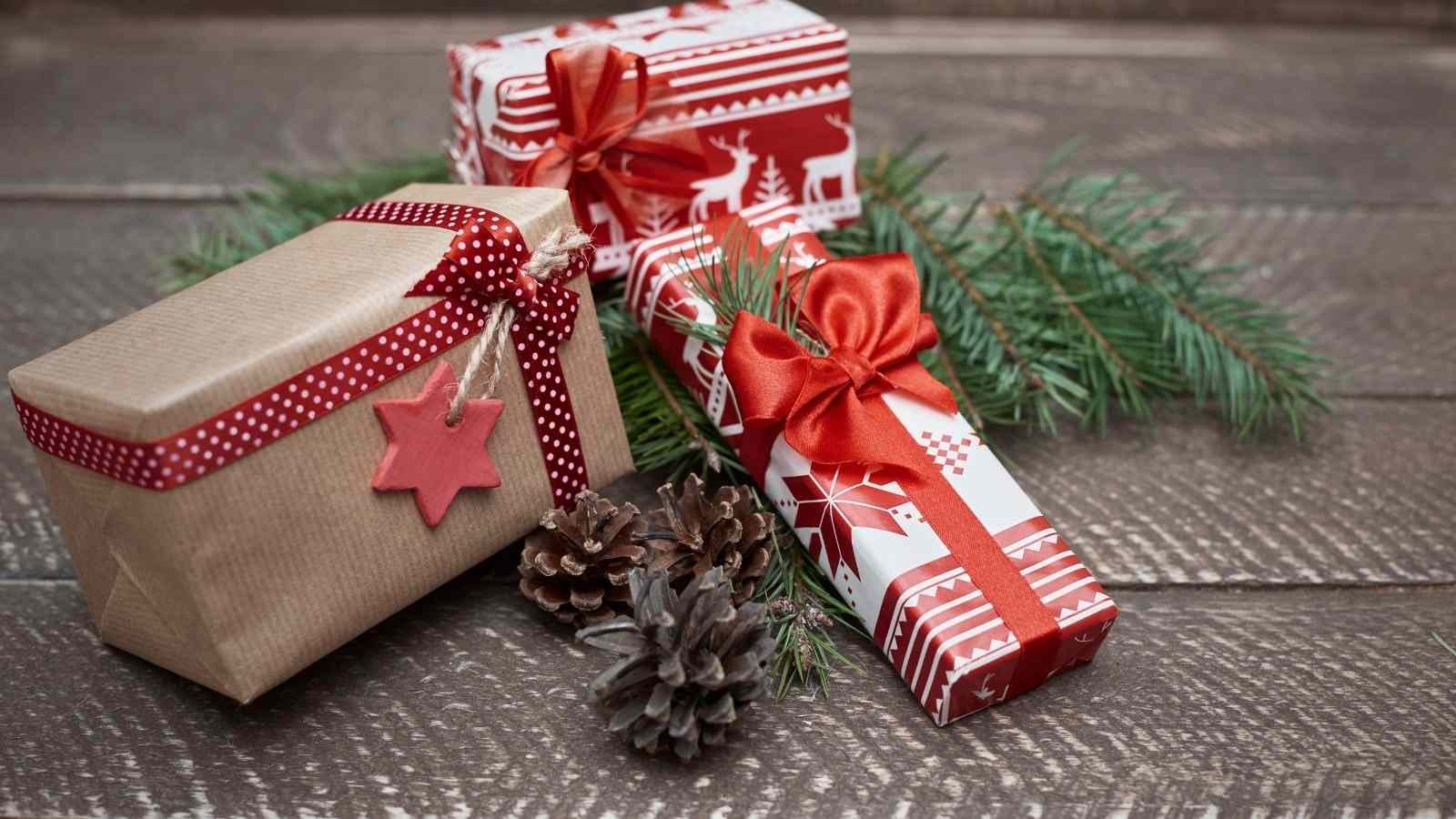 If you don't know the recipient so well, the best thing you can do is choose a gift hamper made of a quality mix. A mix of chocolates and wine or other combinations you'll find interesting, where all elements work well together. 
Make Their Day: Unexpected Gifts are the Best
A Christmas gift hamper is not a typical gift. It's not something you see on people's wishing lists, making it even more special. It's a delightful, unexpected gift that can make your recipient's day a little bit merrier. 
Spread Some Joy: That's What the Festive Season Is All About
A hamper is a kind of practical gift that is going to be used and very well enjoyed. Gourmet treats and good wines are welcome anytime, but in the  Christmas season especially. And since it is a collection of several presents, your recipient will be unwrapping not one but many little surprises that bring joy and happiness. 
Reusable: They Will Appreciate Your Gift Over and Over Again
You can choose from various Christmas hamper containers, including baskets, ice buckets, and reusable containers. When the recipient is finished eating all the delicious items, they can reuse the packaging. Don't be surprised if you see it on their summer picnic, as a storage box in their kitchen, used as a package for another gift or maybe as their cat's new house.
Affordable: There Is No Price for the Thought and Care You Put into Choosing the Right Hamper
Maybe it will sound like a cliché, but when gift shopping, it's the thought that matters more than the budget. When buying Christmas hampers, it's the thought you put into choosing them more than the size of the gift itself. With hampers becoming more popular, you can find an excellent selection for every price range and send love and beautiful thought to the dearest people in your life.
Traditional: Keep the Christmas Spirit Alive
Hampers have always been used as a gesture of love, care, and goodwill. Even though they have evolved, their primary purpose remains the same, which makes them a great gift choice for holiday traditions such as Christmas, surrounded by good food, drinks, friends, and family. 
Personalized: A Unique Gift is Always Appreciated
A hamper stuffed with delicious items is a beautiful gift, but if you want to make it more special, adding a personal touch can make the real difference. Add a gift card message in your own words, wishing them happy holidays, and don't forget to put some Ho, Ho, Ho!