Christmas is the time of the year when you can engage in wonderful recipes, treats, and many more! But do you know what gives the best flavors to any recipe that you cook? Yup, it is the spice blend. And do you know why we ask you to make it at home? Of course, there are reasons why you should! And that is what we are about to discuss with you in detail. In this article, we will also teach you to season your recipes well! So without any more delay, let us get started, shall we?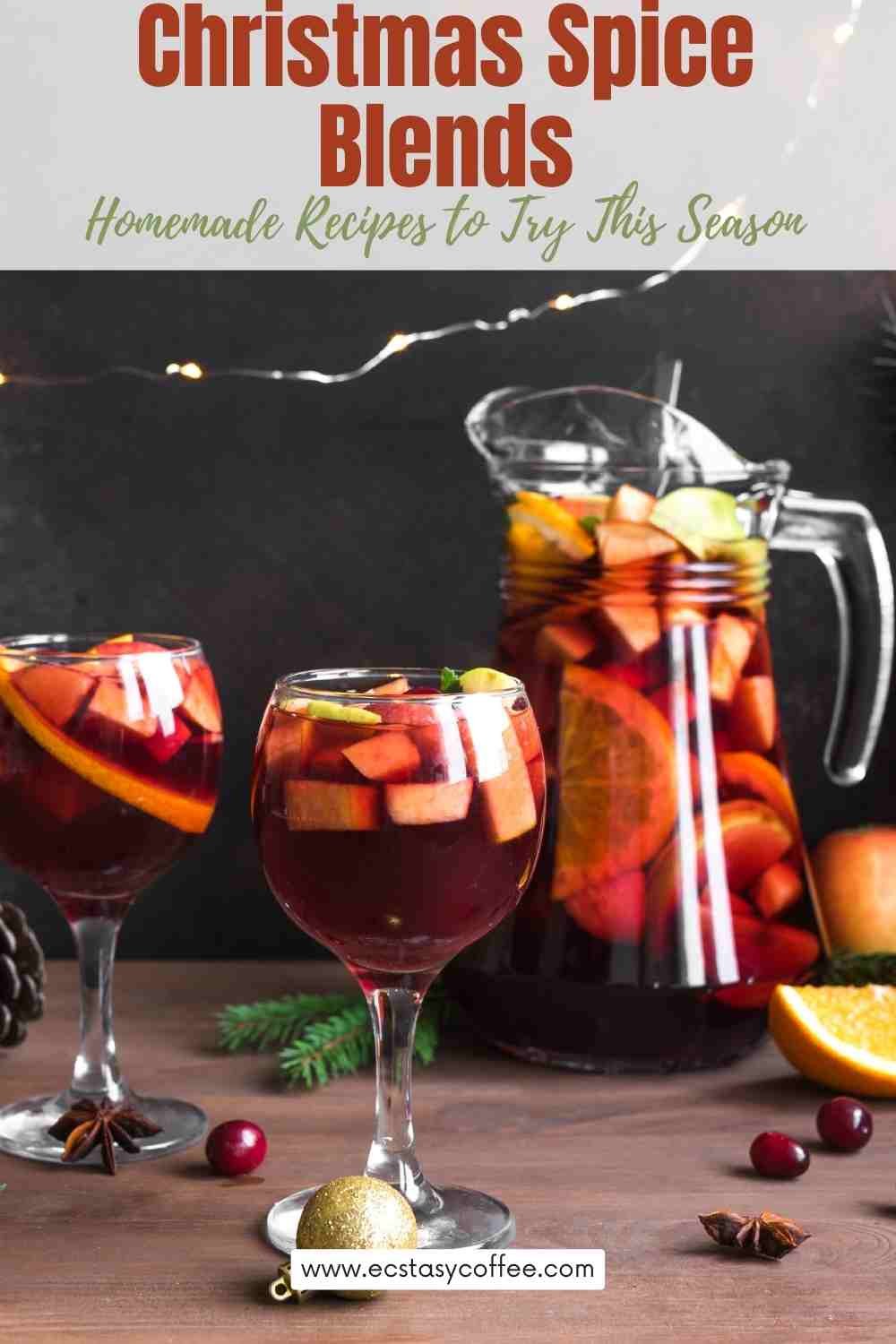 What are the benefits of consuming spice blend which is made at home
You should always make your spice mixture or blend at home! Do you know why? Because this has many health benefits that you might be unaware of! Glance through this column to learn more.
1. Gives a boost to metabolism
Did you know that if you consume spices in proper quantity, then that can give a boost to your rate of metabolism? Well, that is right! Blended spice made with garlic, onions, and ginger reduces the cholesterol level in one's body. Turmeric is also great for your body! It aids in heart health and also keeps your diabetes in check.
2. Blended spices are a source of antioxidants as well
If you did not know, consuming blended spice enables your body to gather antioxidants which fight and combat all the toxins and help to remove them from all the cells in your body. Stress caused by drinking alcohol, smoking, and so on can be reduced in the presence of antioxidants. Blended spices mainly consist of flavonoids & lignans.
3. Fights cancer and major diseases
Did you know this? Perhaps not! Blended spice can deal with cancer due to its immunomodulatory effect. And not just cancer, to be honest; it is possible to keep several major diseases under control with the right amount of blended spices added to dishes you consume.
4. It also has antimicrobial and antifungal properties
Here is another excellent property that is harnessed by blended spices! The proper amount of spice in your food will prevent the growth of microbes and protect you even from severe food poisoning!
Now that we have discussed the benefits of blended spices, let's quickly learn the ways to season our dishes as well.
Techniques to seasoning your dishes well at a glance
Add salt or acid to the seasoning- the combination of salt and acid always works out for us! This is because the presence of vinegar or like will not only enhance the taste of the seasoning but also enable it to last longer. So next time you are making a spice blend or seasoning your chicken or meat, add a  few drops of vinegar or lime to it.
When seasoning meat, always opt for coarse salt- whether you are seasoning your chicken roast or stuffed turkey, always opt for seasoning with coarse salt like Kosher salt instead.
You need to season the cold food well- experts often suggest that flavoring and also seasoning your cold food aggressively is required every time. This is to be noted that chilling the food or frozen meat and veggies also tend to lose a part of their flavor! Hence you need to substitute the lost taste with spices to make them delicious again.
Well, that is all for today about making blended spice! To help you out we have some spice blend recipes for you this Christmas!
Create Delicious Christmas Spice Blends in Minutes | Fast & Easy Recipes
Not one but we have five for you!
Simply try all of them out quickly and decide which one works best for you!
We can guarantee that you will have a tough time choosing your favorite.
The gorgeous BBQ spice blend recipe is perfect whether you are making chicken, pork, or whatever meat you have bought from the supermarket!
Make your holidays special with this gorgeous seasoning idea. Shall we then?
The bourbon BBQ sauce is an incredible creation and we knew there is no way you would miss out on this one!
Hence we had to add it to the list! Try it out quickly and let us know how it turns out to be!
Beat the cold of the winter with the homemade chai tea latte mix!
Warm and rich, anyone who tries out your special seasoning in their beverage will surely bestow you with words of appreciation and lots of praise.
There is nothing as comforting and rich as the zesty lemon herb spice mix!
You can use it with fish, meat, or veggies whichever you want!
Perfect to mix with baked meat, you must try it out this season. Shall we?
If you haven't tried shawarma for a while then we have the perfect idea for you!
Gorgeous and creamy, the shawarma spice mix turns out to be an incredible idea!
Delicious and perfect to serve at the party. Enjoy the spice mix!
Well, pumpkin pie is the best thing that you can enjoy for desserts, after all, it is the season of holidays and desserts are the best thing that you can make!
The pumpkin spice mix recipe is right here to confer great taste and warmth to your pies.
If you like to indulge in something spicy and rich then you must go ahead with a cajun chicken recipe!
And the spicy mix that we have here will help you to enjoy the best in the holidays.
The authentic classic Spanish spice blend is exactly what you need to keep yourself satiated and your taste buds happy!
If you haven't tried this yet, then you quickly make something Spanish this season.
The combination of cardamom, cinnamon, and other spices will ensure that your chai turns out to be an excellent beverage to keep you not only warm during winter evenings but also tempted for more.
Shall we give it a try then?
There is nothing as enjoyable as a warm meal within the comforts of your home!
And what if we would say, you can make something really good to keep you company?
Well, that is right! You can enjoy the gorgeous Italian seasoning with anything you want!
Here is how you can make your apple pies taste like they have been brought down from the heavens!
The recipe for Apple pie spice is right here so you can bake yourself something nice, warm, and yummy for desserts.
That is it! You heard it right! It is possible for you to make the chicken at home now with the wonderful spice mix that we have arranged for you right here.
Go for it today!
For those of us who cannot stay without spices and find your fried french fries or chicken wings too pale, we have this season exclusively listed here for you.
Such an extraordinary recipe to relish this season! Give it a try for sure.
Creole-seasoned shrimp is the best thing that a seafood lover can enjoy in his life!
So quickly emulate the instructions in the recipe and make yourself the most ravenous side dish ever.
Are you ready to experience its gorgeous taste?
If you often try out soup but never have been able to strike the right chords of flavor then this recipe is here exclusively for you.
The classic dry onion soup mix is a wonderful idea and leaves you craving for more.
Of course, anybody would want to make their pork chops even more tasteful and succulent!
Well, that is now no longer a dream with the pork chop marinade that we have for you right here.
Shall we try it then?
Ah, do you like fajitas like us? Then, this recipe is something that will be of great use to you!
Are you planning to make some fajitas today?
Dinner will be very special and sumptuous with the recipe that is right here.
If you are in the mood for something spicy then you simply can not miss out on the dry chili seasoning!
No matter which recipe you make, this spice mix complements every dish and enhances its taste. Shall we then?
Well, we would like to conclude the list of spice mix with the gorgeous southwest spice blend recipe!
You will definitely fall in love with its incredible taste no matter what you are making. So what are you waiting for?
Conclusion
With homemade Christmas spice blends, you can make the ordinary extraordinary! When crafted with love, these recipes can turn any dish into a festive masterpiece. This season, why not try making your own special blends and savor the flavors of the holidays? From classic Christmas spices like nutmeg and cinnamon to unexpected ingredients like cardamom and star anise, you can find the recipes that work best for your family.
Enjoy the delicious aromas and taste of these special recipes as you create unforgettable moments of the Christmas season. As G. K. Chesterton wrote, "Christmas is a day of meaning and traditions, a special day spent in the warm circle of family and friends." Let's make this holiday one to remember by experimenting with some wonderful homemade Christmas spice blends!
Read more: