If you love coconut dessert recipes, you have come to the right place. Flavourful and exotic, we are simply thrilled with the magnificence of the desserts meant for the holidays! Let us help you make these sumptuous coconut dessert recipes so tempting to try!
Whether you are celebrating Easter or enjoying the cold and chilly winters, these dishes are unique. Rich and exotic, you will be awestruck by the magnificence of the flavors. Let us help you create these exotic and creamy coconut dessert recipes for the weekend, shall we?
Coconut Dessert Recipes
1. Chocolate Coconut Brownies
The chocolatey, delicious and chewy, tempting brownies are ideal for desserts! You can enjoy them with a scoop of ice cream or simply with loads of chocolate syrup! Try out the dish created only by She's Not Cookin! The recipe is one of a kind, topped with a layer of coconut.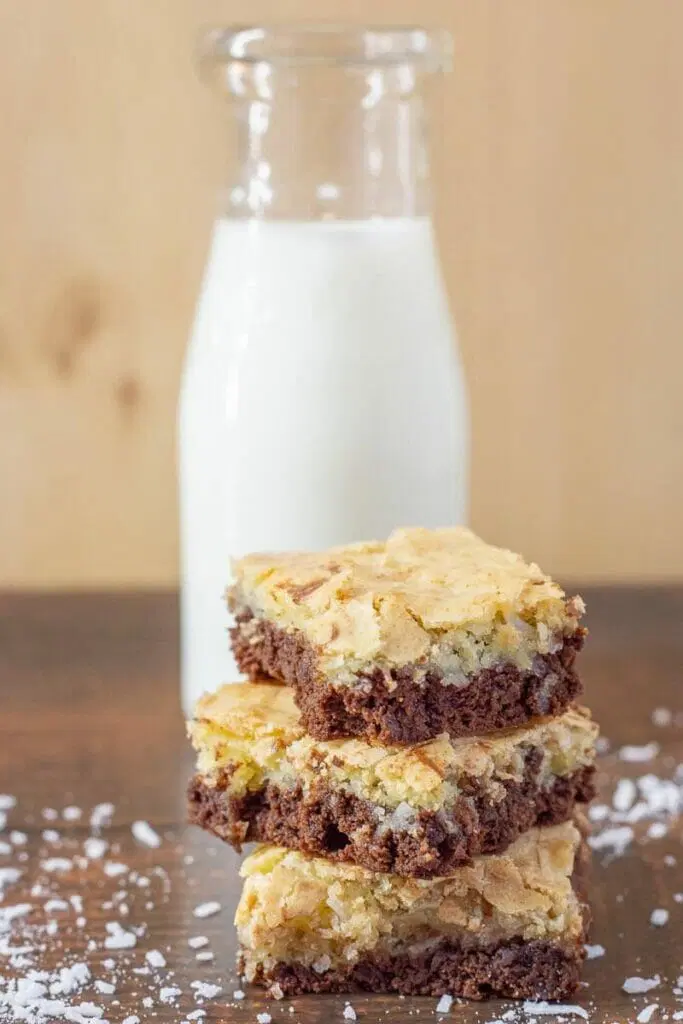 Recipe - She's Not Cookin
2. Chocolate Coconut Donuts
Topped with rich chocolate ganache, the coconut doughnuts are fantastic for you to relish! The recipe is made with Barley and Sage and is a great holiday treat! Sprinkled with coconut shavings, we love this dish!
Recipe - Barley and Sage
3. Mango Coconut Cupcakes
The homemade mango coconut cupcakes are ravenous for you to relish! Barley and Sage make the dish with sweet and creamy mango delight! We have used coconut buttercream and toasted coconut to escalate the taste of the creamy cupcakes!
Recipe - Barley and Sage
4. Coconut Lemon Raspberry Muffins
The zesty lemon raspberry muffins are another brilliant option that you must try out! Cambrea Bakes create the recipe with a combination of three different flavors. Let us help you make this exotic recipe for sure! The fluffy jumbo muffins are so delicious!
Recipe - Cambrea Bakes
5. Healthy Coconut Chocolate Balls
You need five simple ingredients to make the juicy and yummy chocolate balls. The recipe is a creation of Gathering Dreams and is lovely for you to try out! The outer coating of chocolate with the insides of coconut cream! Wholesome and ravishing to go for!
Recipe - Gathering Dreams
6. Coconut Lucuma Ice Cream
Topped with whipped coconut cream, the curdy-style ice cream is lovely, and we are sure you will like this recipe. The dish is made by Beyond Mere Sustenance and is ready in just thirty minutes. Check out this dish for after-lunch sweet treats!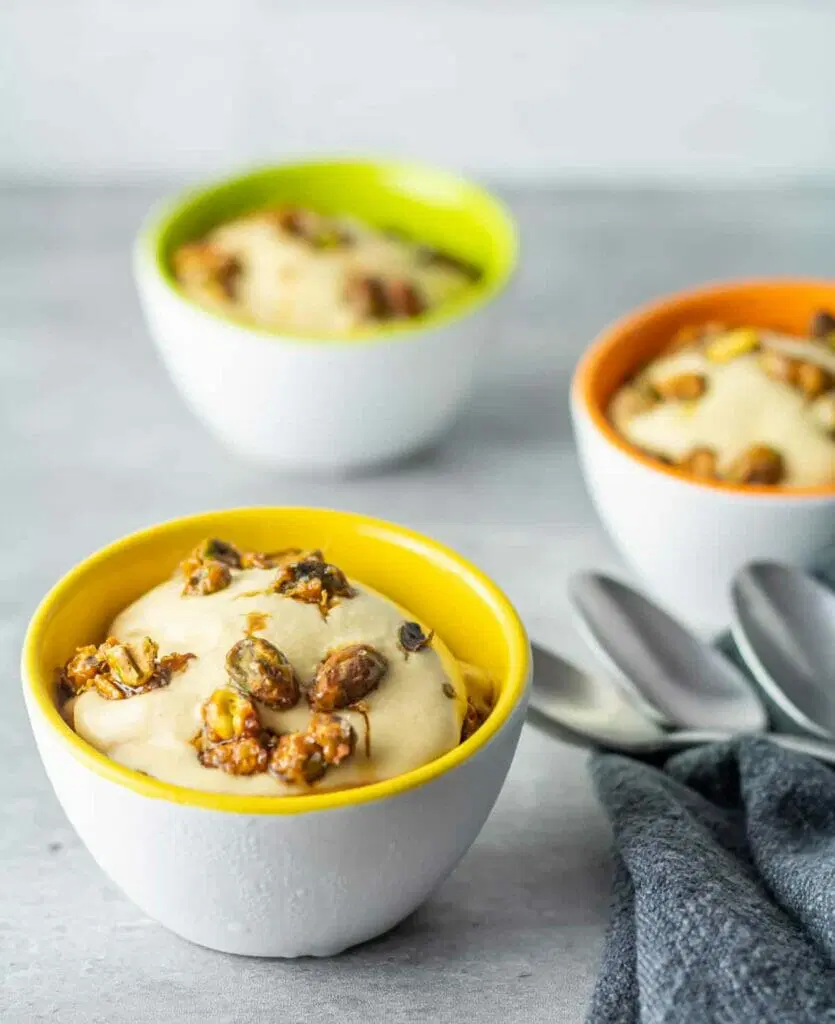 Recipe - Beyond Mere Sustenance
7. Coconut Sugar Cookies
The delicious and crispy coconut sugar cookies are gorgeous and made by Bon Appet'Eat. The cookies are shaped adorably and flavored with crisp coconut. If you like the combination of sugar, coconut, and chocolate, go for this dish immediately!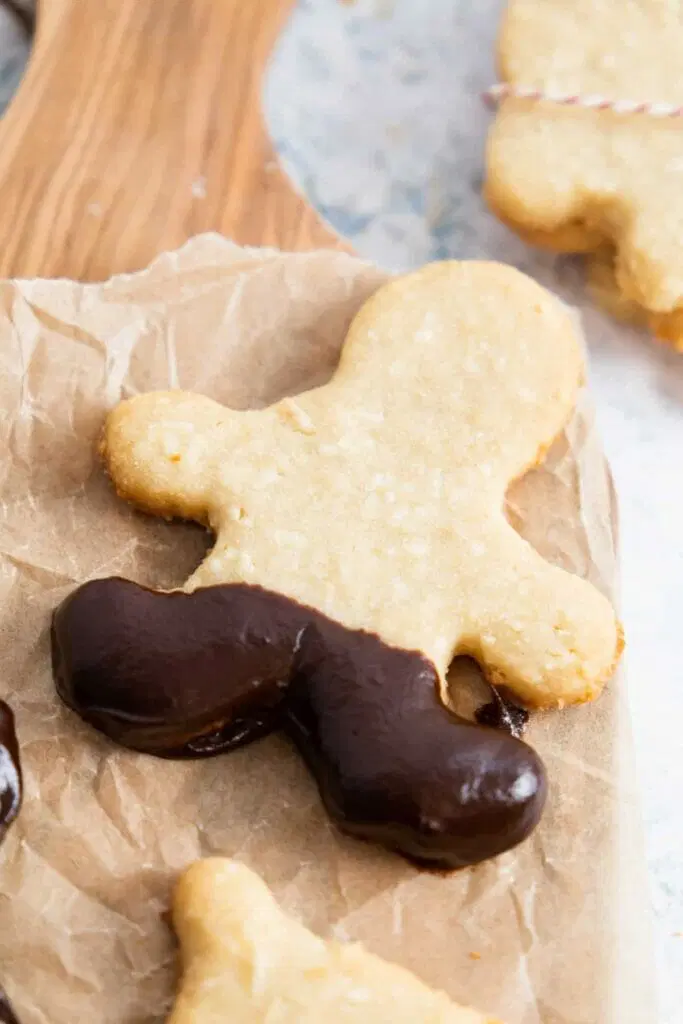 Recipe - Bon Appet'Eat
8. Flan de Coco with Coconut Milk
Made with simple pantry ingredients, the cookies with coconut milk are unique and made by Bon Appet'Eat. Topped with caramel sauce, the flavorful and crispy recipe of the cookies is fantastic and made with shredded coconut and condensed milk.
Recipe - Bon Appet'Eat
9. Coconut Mint Ice Cream
Mint ice cream is savory and sweet with a fascinating green color. The recipe is made by The Oregon Dietitian and topped with herbs that you will surely enjoy! You can prepare the ice cream before twelve hours and store it fresh this season.
Recipe - The Oregon Dietitian
10. Coconut Mug Cake
The classic coconut mug cake is another marvelous recipe by Easy Mug Cakes, which is low on carbs! The dish is sumptuous and topped with decadent frosting! What a brilliant idea it is to enjoy this recipe! Crumbly and rich, the coconut mugs are so easy for you to make!
Recipe - Easy Mug Cakes
11. Chocolate Coconut Cookies
Topped with chocolate chips and drizzled with coconut shavings, the recipe is made by Mae's Menu, and you will undoubtedly be thrilled to enjoy this extraordinary taste. Decadent and rich, the chocolate coconut cookies are incredible in a word.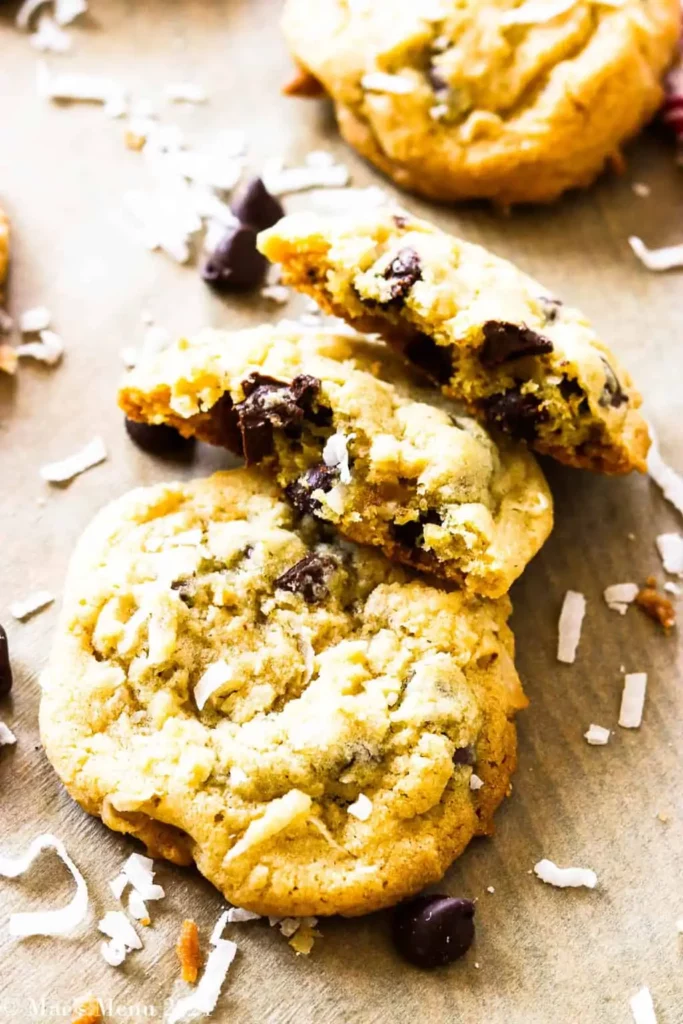 Recipe - Mae's Menu
12. Coconut Layer Cake with Coconut Lime Curd
Be ready to go down on your knees with the flavourful and savory coconut layer cake, which is a source of bliss! The recipe is available at Domestic Gothess.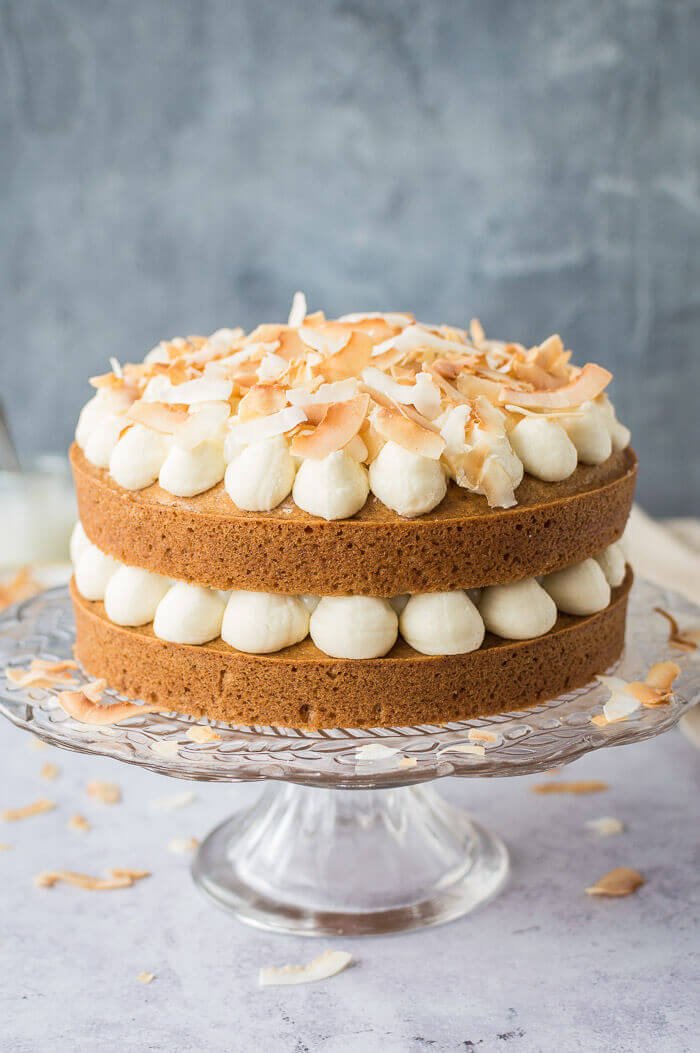 Recipe - Domestic Gothess
13. Mango Coconut Cake
The soft and gooey coconut cake is a classic choice when opting for something savory and fluffy for the season! itsy bitsy kitchen creates the recipe with homemade mango curd, making it the showstopper of the tropical flavors in summer.
Recipe - itsy bitsy kitchen
14. Gluten-Free Almond and Coconut Cake
Here we have the most gorgeous and healthy gluten-free cake option. The recipe is made by Bake Play Smile! The crispy almond and flavourful coconut cake is fascinating, and you will be thrilled to try out this marvelous holiday recipe.
Recipe - Bake Play Smile
15. Chocolate Coconut Poke Cake
The luxurious flavor of chocolate and the combination of coconut renders it with a bright flavor. The recipe is made by Powered by Mom and topped with decadent frosting! Try out this dish which is made with such comforting and lovely flavors.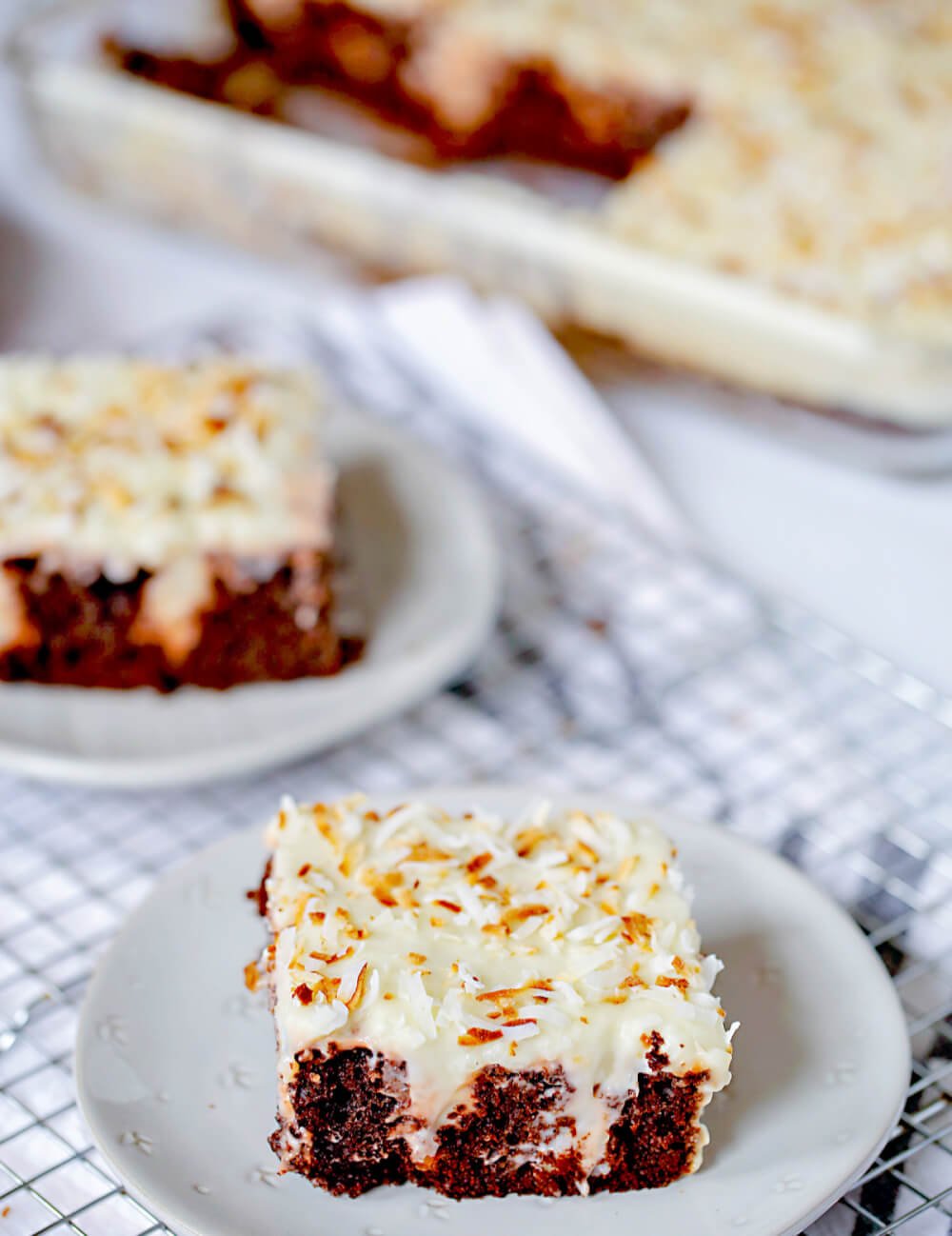 Recipe - Powered by Mom
16. Gluten-Free Coconut Pound Cake
Super rich and flavourful gluten-free coconut pound cake is here to everyone's delight! The dish is excellent and flavored with luxurious crispy coconut shaving! The recipe is made by What The Fork, which is so healthy, and you can have as many as you want.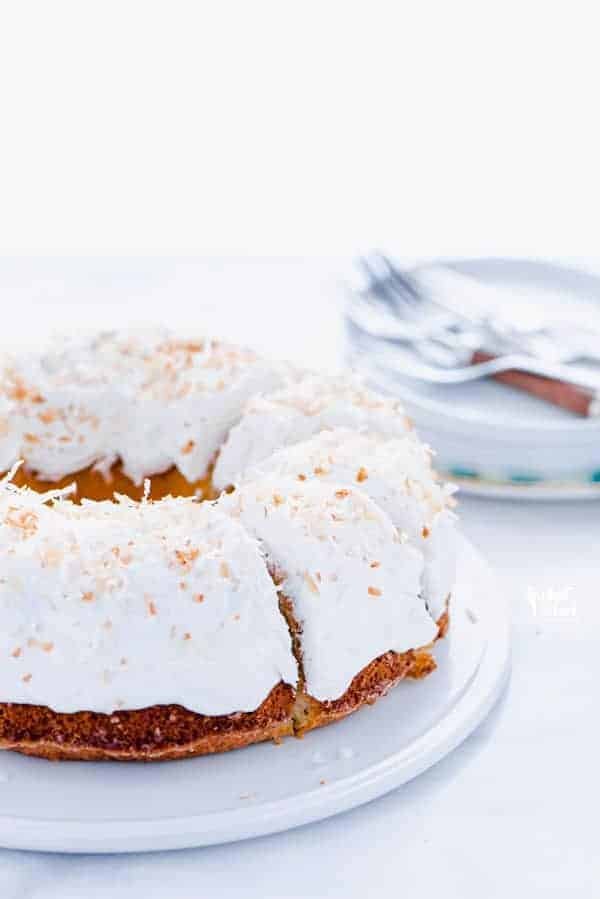 Recipe - What The Fork
17. Strawberry Coconut Cake with Coconut Crumble
The sweet flavors of strawberries and coconut are unique and made with the delicate essence of coconut! The recipe is made Everyday Delicious! Topped with coconut crumbles, the dish is one of a kind.
Recipe - Everyday Delicious
18. Coconut Custard Cake
The fluffy coconut custard cake is classic and created by Beyond Frosting! Topped with rich cream frosting, the tender, and crumbly custard cake is fantastic choice of dish you must try out in the holidays.
Recipe - Beyond Frosting
19. Coconut Caramel Mango Cake
Experience rich tropical flavor with the luxurious coconut caramel mango cake. The recipe is created by Recipes from a Pantry and bursting with juicy mango flavor. The dish is splendid for you to try out baking!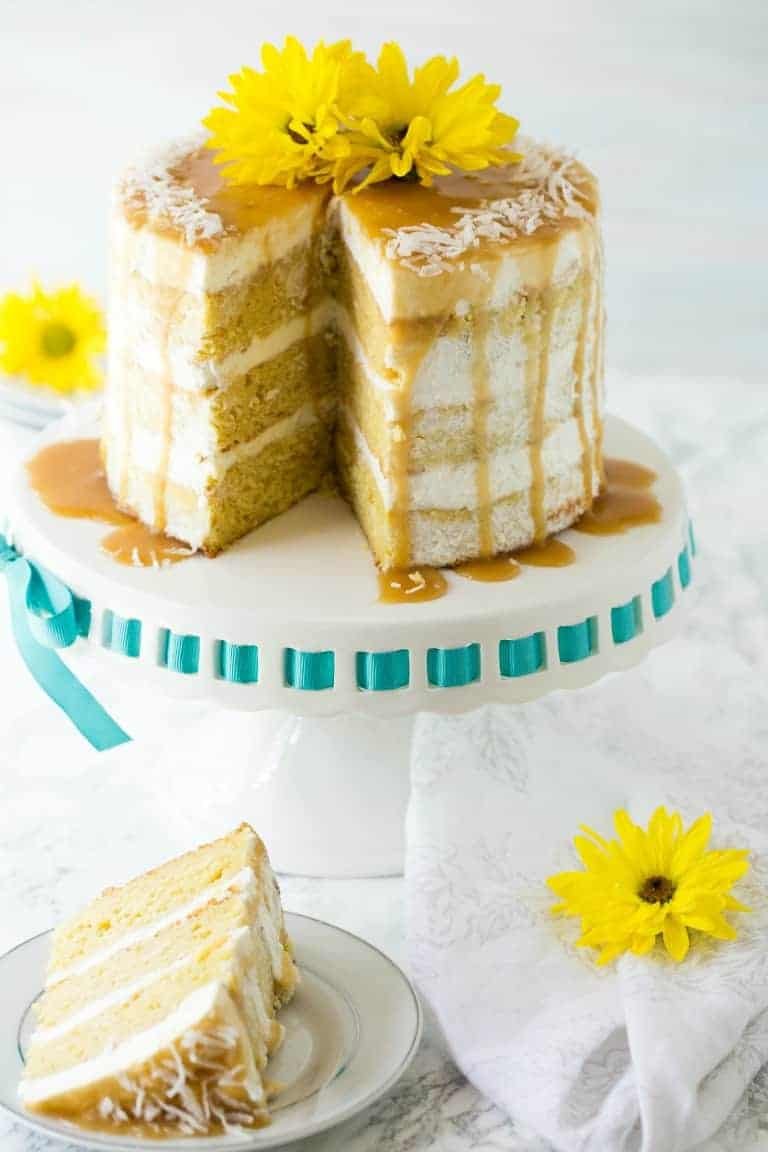 Recipe - Recipes from a Pantry
20. New Zealand Louise Cake
We have come up with the authentic New Zealand Louise cake created by Greedy Gourmet! Made with a stunning cookie crumble base, the recipe is simply out of the world. We have finally topped it with jam and icing!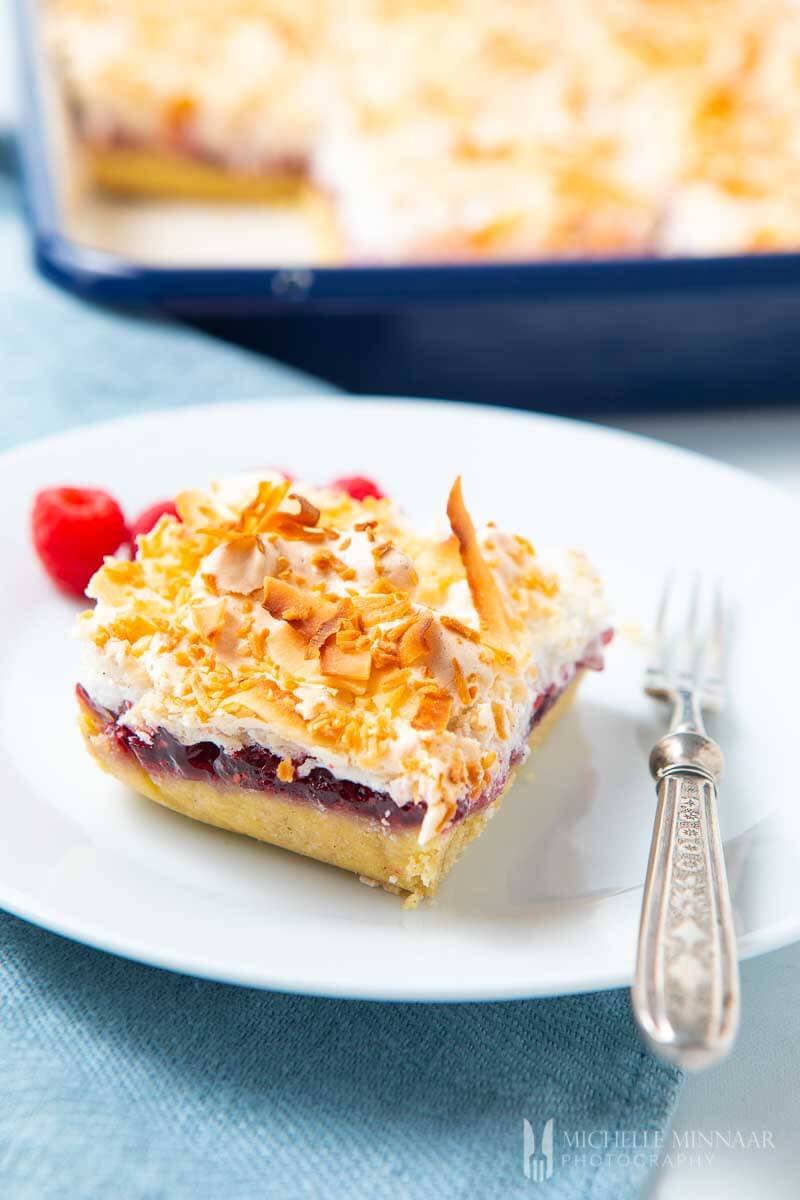 Recipe - Greedy Gourmet
Conclusion:
From light and fluffy coconut cakes to creamy coconut yogurt to no-bake bars, we've discovered 20 coconut desserts that make us never want to live without coconut again. We highly recommend trying all of these drool-worthy recipes to truly experience the delicious and exotic flavors that coconut has to offer. We guarantee you won't regret it! As Ben Franklin famously said, "The discovery of a dessert is more valuable than the discovery of a new star."
Treat your taste buds to something new and special, and start exploring some of the delicious flavors of coconut. There's no better way to indulge in this international treat than to make it yourself! So get creative, explore your options, and have fun in the kitchen. Your taste buds will thank you!
Read also: