The holiday season exudes a magical aura that adds a sparkle to our daily routines. And, if you're a coffee lover, nothing can quite match the joy of sipping on your favorite brew amid captivating Christmas decor.
This year, don't just dismiss it as another fanciful idea. Instead, create your very own cozy coffee haven at home by incorporating some delightful festive elements.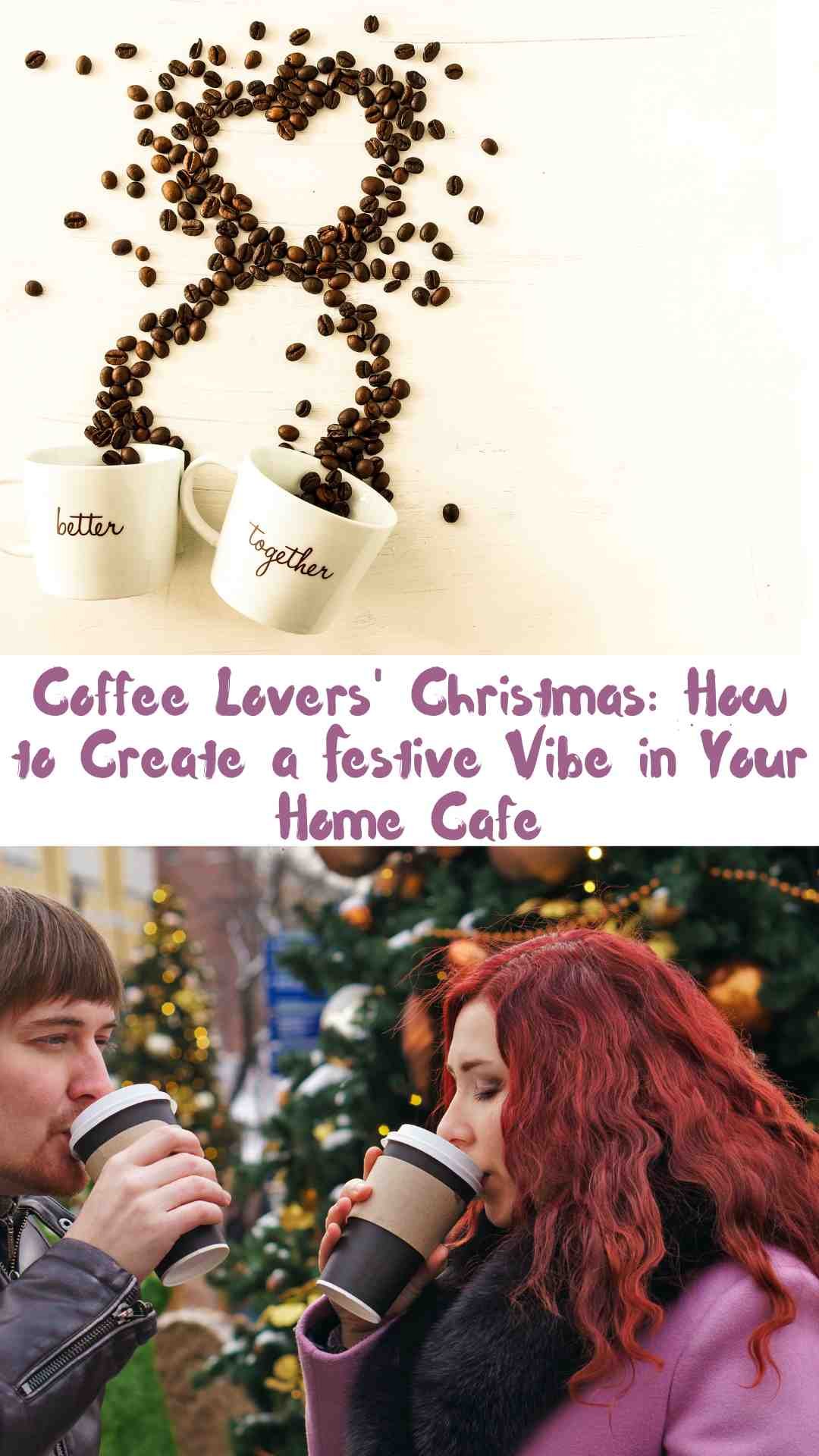 Join in as we cover some quick tips that are sure to elevate the festive cheer in your home cafe.
Craft Warm Welcome with Christmas Lights
The real magic of Christmas vibrates from twinkling lights. Imagine welcoming your loved ones to a cafe-style ambiance right at your home.
Begin by stringing some warm fairy lights around the room. They can be hung over the coffee station, across window frames, or entwined around banisters to create an enchanting glow.
Who said festive lighting was only for the outdoors? Ensure your indoor space radiates yuletide warmth too.
Spice Up Your Coffee Menus
Creating a holiday-inspired coffee menu can make your home café feel as festive as any high-street café.
You could whip up some cinnamon-infused lattes or sprinkle nutmeg on cappuccinos for that touch of Christmas spice. How about minty mochas topped with frothy cream and crushed candy canes?
When you incorporate the unique taste of Guatemala coffee into these festive concoctions, you're not just spicing up your menu but also giving your customers a memorable journey through the flavors of the region. Such seasonal flavors not only add to the festive spirit but also make sipping coffee at your home café an experience to remember.
Spruce Things Up With Fresh Blooms
A dash of Mother Nature can freshen up any space, and your home cafe is no exception.
Consider decking your coffee table or countertop with a mesmerizing assortment of Christmas-themed flowers. Poinsettias are a classic choice but don't shy away from exploring more vibrant options.
Add in a couple of Christmas bouquets in time for the holidays for an inviting and fragrant ambiance. They make a gorgeous centerpiece too!
Plan ahead and ensure your floral arrangements are as refreshing as your cup of Joe.
Create Holiday Vibes with Themed Mugs
Having holiday-themed mugs can make even the simplest cup of coffee feel festive.
Consider adding to your collection some mugs with Christmas patterns, colors, or popular holiday phrases. Also, don't forget about those cute ones in the shape of Christmas characters.
A Santa-shaped mug or one that says "Christmas Cheer", instantly captures the spirit of the holidays every time you pour a fresh brew.
Cozy Corner: Transforming Your Seating Area
Your home café should not just be about brewing the perfect cup of coffee. It should also provide a cozy ambiance for leisurely sipping.
Position your comfy chair by the window or a cozy nook. Drape a soft Christmas-themed throw blanket over it, and arrange some fluffy cushions in reds, greens, and whites.
Less is more when creating a classy yet inviting setting where you can unwind with your winter warmers.
Hand in Hand with Handmade Charms
As an alternative to store-sourced and thrift décor items for Christmas, you could go DIY. Give a personal touch to your café décor by including some handmade elements.
Perhaps you're skilled at knitting and can create your own Christmas coasters. Or, maybe you can craft some quaint coffee cup ornaments for your Christmas tree.
Your homemade charms will not only be one-of-a-kind but also add layers of warmth and originality to your festive home café.
Bringing the joy of Christmas into your home café isn't a tedious task. It's about weaving in tiny elements of love and festive cheer right where you relax with your favorite brew. Elevate your coffee moments this holiday season - you deserve it! Make every sip a celebration.
Other ideas you should check out: