A great cup of coffee has an allure all its own. Imagine the intoxicating scent of freshly prepared espresso wafting through the air. As you indulge in that first sip, a symphony of flavors dances across your taste buds, with notes ranging from the deep complexity of chocolate to the bright zest of fruits, each nuance delighting the senses.
There's a wide variety of beans grown and roasted around the world. And there's an even greater array of coffee products available in the market today. But if you're a true enthusiast, wouldn't it be wonderful to make your own from scratch?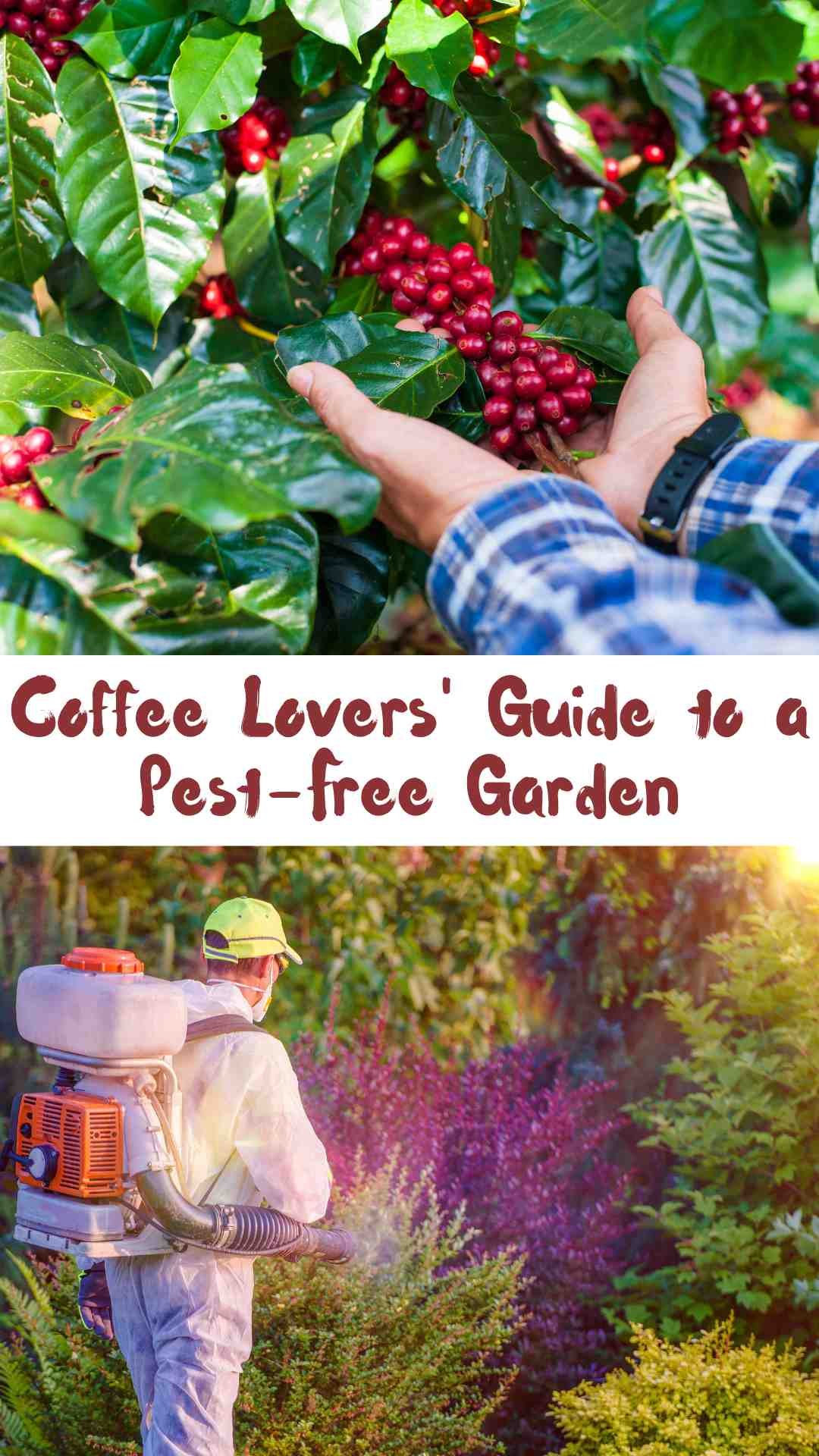 If you've been toying with the idea of growing coffee plants, read on! This article is a helpful guide on how to have a pest-free garden filled with these flowering shrubs.
Understanding Coffee Pests
Where there are plants, there are bugs. The key to successful pest control is knowing what destructive critters you're up against. That said, growing coffee plants means having to deal with pests that could potentially harm your precious shrubs.
Common Coffee Problems
Get to know four of the most common coffee pests that could potentially risk havoc on your coffee shrubs.
Coffee White Stem Borer
This tiny beetle has larvae that burrow into coffee plant stems. These pests weaken the plant's structural integrity, making it susceptible to breakage and diseases. To identify them, look for small entry holes on the stems and frass (sawdust-like residue) expelled by the larvae. 
Leaf Rust
Leaf rust appears as orange, powdery spores on the coffee leaves. It is caused by a fungal pathogen and releases spores that block sunlight.
The lack of sunlight reduces the coffee plant's ability to photosynthesize and ultimately weakens it. Early detection is crucial as leaf rust can devastate coffee gardens and plantations. This could lead to decreased coffee production and quality.
Mealybugs
These soft-bodied insects feed on coffee plants by piercing the leaves and stems and extracting their sap. They leave behind a sticky, sugary substance called honeydew, which can attract sooty mold, further harming the plant. Identifying mealybug damage involves spotting their white, cottony appearance on the plant's surfaces. Left unchecked, mealybugs can stunt coffee growth and reduce bean quality.
Nematodes
These microscopic worms invade coffee roots, causing root galls and stunted growth. You can recognize nematode damage through abnormal root development and yellowing of the foliage. Severe nematode infestations hinder the plant's ability to absorb nutrients and water, resulting in reduced coffee production.
Identifying Coffee Pest Damage
Coffee pests can significantly impact your garden, leading to reduced yield, lower bean quality, and even plant mortality. To maintain a pest-free coffee garden, it's crucial to implement effective pest management strategies and regularly inspect your plants to detect and address issues promptly.
So, examine your coffee shrubs regularly. Some of the typical signs of pest infestation include wilting leaves and discolored or damaged foliage. You should also check the roots or stems for unusual growth. Regular monitoring of your coffee plants can help identify and address infestations before they become severe.
Prevention and Management Strategies
While it's impossible to avoid coffee pests completely, adopting the right prevention and management strategies will ensure that your coffee shrubs thrive.
Encouraging Beneficial Insects
Your coffee garden can thrive with the help of nature's little helpers. Beneficial insects like bees and butterflies play a vital role in pollinating coffee plants. By planting a variety of flowers, herbs, and shrubs that attract these friendly pollinators, you create a natural defense against pests. These insects not only aid in pollination but also keep unwanted bugs at bay, helping you maintain a pest-free coffee garden.
Raising Chickens as Pest Control
Chickens aren't just great for fresh eggs. Chicken breeds like the Cornish Cross make excellent pest controllers. Their foraging habits help keep pests under control, ensuring that your coffee plants remain free from harmful insects. With a chicken coop strategically placed near your coffee garden, you can enjoy the dual benefits of pest control and organic fertilization.
Using Neem Oil and Other Organic Solutions
Neem oil, a natural pesticide derived from neem trees, is a powerful tool against coffee garden pests. It disrupts the life cycles of many common pests while being environmentally friendly. Additionally, organic solutions like garlic and chili pepper sprays can deter pests without harming your coffee plants, keeping your garden both healthy and free from harmful chemicals.
Making Homemade Pest Control Remedies
Embrace your inner DIY enthusiast by creating homemade pest control remedies. Essential oils like peppermint, lavender, and eucalyptus can be mixed with water and a dash of dish soap to create a potent pest-repelling spray. This cost-effective and eco-friendly solution safeguards your coffee garden from unwanted invaders while infusing it with a pleasant aroma.
Coffee Garden Hygiene
A clean garden not only looks inviting but also plays a crucial role in safeguarding your coffee plants against pest infestations. Regular raking up fallen leaves, debris, and dead plant material creates an environment that is less attractive to unwanted pests.
Another vital aspect of maintaining a pest-free coffee garden is promptly removing infected or infested coffee plants. Coffee plants, like any other, can fall prey to various pests and diseases. Isolating and removing the affected shrubs can prevent the infestation from spreading to healthy ones, thereby preserving the well-being of your entire coffee garden.
To proactively prevent pest outbreaks, implementing regular maintenance practices is essential. This includes inspecting your coffee plants frequently to identify early signs of trouble, such as insect damage or disease symptoms. Pruning and trimming your coffee plants can help improve air circulation, making it harder for pests to settle in. Moreover, using organic and chemical-free pest control methods can keep pests at bay without harming the environment or the quality of your coffee beans.
Conclusion
Having a pest-free coffee garden is possible when you employ proactive maintenance practices. By promptly removing infected plants, you can ensure that your shrubs thrive, producing high-quality beans for your morning brew. So, get ready to roll up your sleeves and maintain your coffee garden with care to savor the best coffee-growing experience.
Furthermore, using organic pest control strategies guarantees a lush and pest-free coffee garden that contributes to a healthier environment.
Read also: