Starting and running a successful coffee shop is a challenging but rewarding task. From finding the right location to choosing the right menu, many factors contribute to the success of a coffee shop.
Hiring a coffee shop consultant can make the process a little easier. They are expert and professional persons who have experience and knowledge. They can help you achieve your goal of a coffee shop.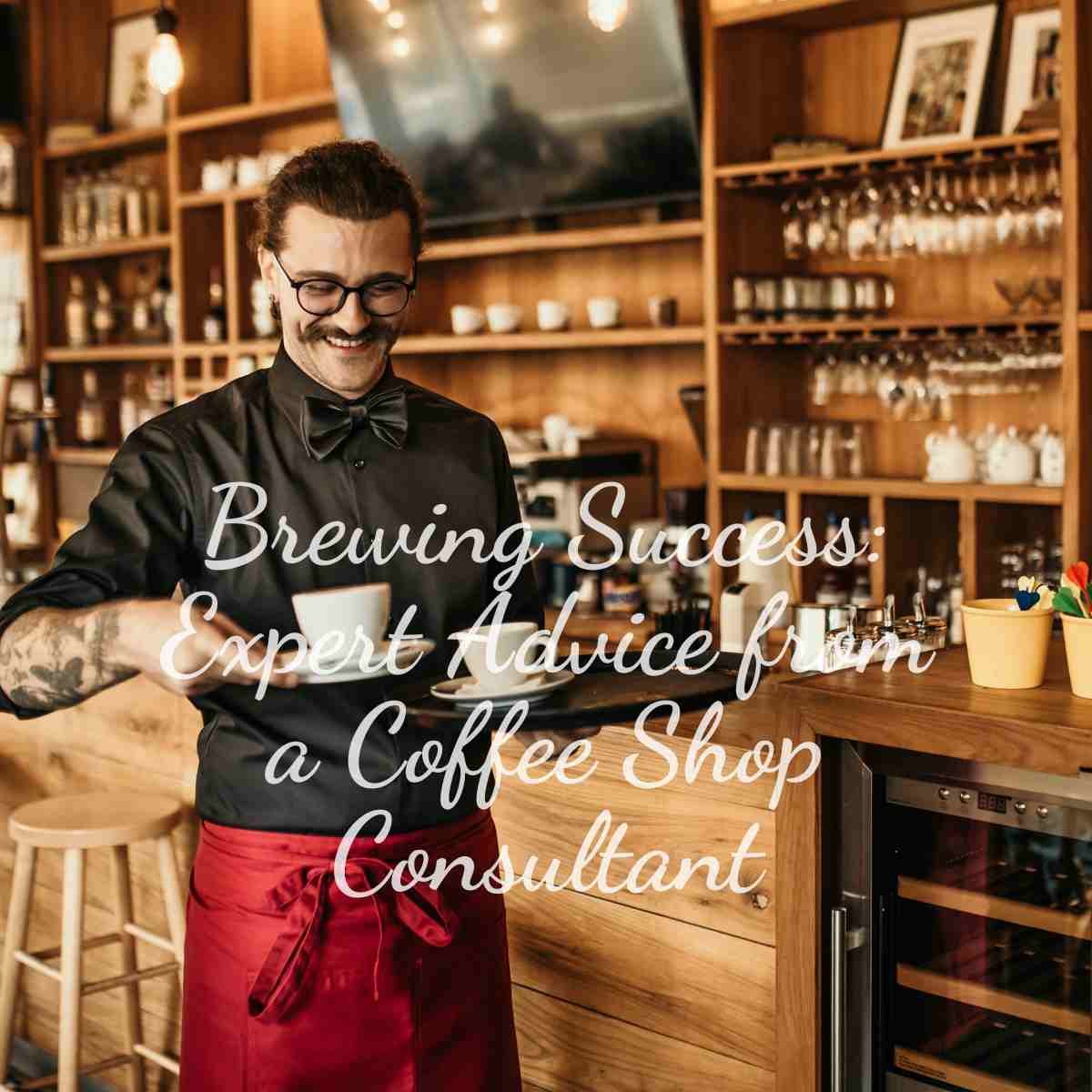 In this article, we'll share expert advice from a coffee shop consultant to help you brew success in your coffee shop business.
Working with a coffee shop consultant from Pearl Lemon Cafe can boost the success of your coffee shop. They have a lot of experience and can advise you on things like the menu, atmosphere, and equipment. They can also help find the right location and train your staff. Working with a consultant ensures your coffee shop is set up for success from the start!
Jump to:
1. Location, Location, Location
When starting a coffee shop, it's essential to pick a good place to put it. You want to find a spot that is easy to get to and where many people walk by. You should consider who lives and works there and if they like drinking coffee. And it's good to make sure that your coffee shop has something special that makes it different from other coffee shops in the same area.
2. Choose the Right Menu
The things you sell in your coffee shop are essential. You want to make sure you have a lot of different coffee choices, from carbon neutral coffee to organic coffee, so everyone can find something they like. That could also mean having fancy coffee drinks like lattes, cappuccinos, or even iced coffee. You might even sell tea, cookies, and other treats with your coffee. The most important thing is ensuring that the stuff you sell is tasty and reasonably priced so people will want to return.
3. Create a Comfortable Atmosphere
The way your coffee shop looks is just as important as what you sell. You want people to feel happy and comfortable when they come in. That could mean having comfy chairs, bright lights, and a friendly atmosphere. You also want to make sure everything is clean and tidy. If people feel relaxed and happy in your coffee shop, they will want to stay for a long time and return.
4. Train Your Staff
The people who work in your coffee shop are critical. They are the ones who talk to your customers and make them feel welcome. It's essential to ensure your workers know how to make coffee and take care of your customers. They should also learn a lot about the things you sell, so they can suggest things to try. If your workers are excellent, your customers will be happy and want to return.
5. Invest in Quality Equipment
Good stuff to make coffee with is essential for your coffee shop to do well. You need coffee makers, machines to make fancy coffee drinks, and tools to grind the coffee beans. It's essential to keep all this equipment clean, and in good shape, so you can always make the best coffee. That way, people will always be happy with the coffee they get from your shop.
6. Marketing and Promotion
Marketing and promotion are crucial for the success of your coffee shop. Make sure you reach out to potential customers through advertising, social media, and other marketing channels. You can also consider offering promotions and discounts to attract new customers. You can also participate in local events and festivals to increase your visibility and attract new customers.
In conclusion, starting and running a successful coffee shop requires careful planning and attention to detail. You can increase your chances of success by seeking expert advice from a coffee shop consultant.
Remember to focus on finding the right location, choosing the right menu, creating a comfortable atmosphere, training your staff, investing in quality equipment, marketing, and promoting your coffee shop effectively. With these tips in mind, you'll be brewing success in no time.
Check out some of our other blog posts now!