Snacking is part of everyone's daily routine. And snacking is a good thing, if you watch what you are eating and don't go about it the wrong way. However, it is challenging to be a conscious snacker, especially when you are at the office. The stress of your work can cause you to snack mindlessly. It makes you eat from the vending machine, which is never healthy.
What is the solution then? Well, apart from the workers bringing their snack boxes. Offices can ensure that they have healthy snack items available in the office.
As an employer, you should put in some effort and have a cafeteria for your employees for fresh and healthy food. If they are eating healthy, it will benefit you as they will be productive. Also, having an in-house canteen ensures that your employees take fewer breaks.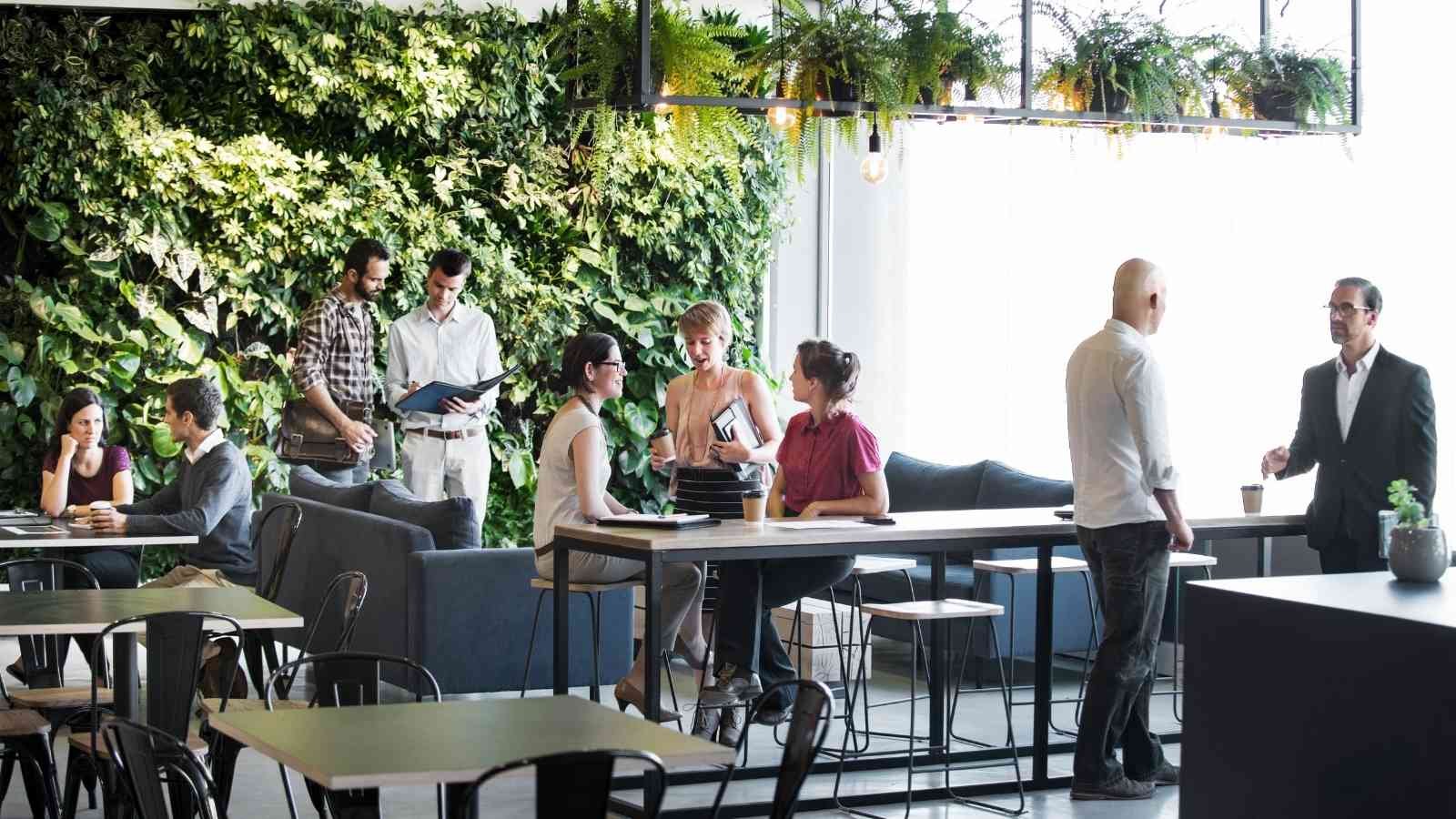 Love this idea? Here are a few snacks that are common and must-have items in your office.
Jump to:
Coffee
Coffee is essential for all offices. It helps boost productivity within your employees. Coffee is healthy! Several people prefer to have coffee during the day instead of eating anything or drinking juice. It fuels them, and if you have a coffee set up at the office, it can cut coffee breaks that are too many for an employer's liking. The best brewing option for an office is to have a coffee-pod machine. It is simple to use, so you don't need to have a barista, and it presents your coffee similar to the one you get in a cafe. Also, it comes in multiple flavors. Get your Nespresso pods now, and your employees will love this little area.
Greek yogurt
Greek yogurt makes for a perfect snack or even breakfast item. Make sure that your canteen has a refrigerator full of greek yogurt. It is healthy, full of protein and probiotics, which is great for your gut health. Also, it is a yummy snack, and everyone can enjoy it with some almonds, strawberries, or walnuts.
Oatmeal
Oatmeal is not only a breakfast option. You can eat it as a snack between your lunch and dinner time. If you eat at home after coming from the office, it is best to eat oatmeal as a snack. It will keep you satiated for long, and you will not crave junk. Also, oatmeal has tons of fiber and vitamins. It is best for controlling cholesterol. Try adding walnuts or bananas for flavor, as plain oatmeal is quite bland.
An office setting can provide induction and ingredients for employees who prefer oatmeal. It is a great way to enjoy a healthy snack at the office.
Fruits
Fruits are a great snack option. Make sure that the workplace has tons of fresh fruits available. They are better than the juice as juices usually have added sugar which makes them unhealthy. A fruit plate is a great way to recharge yourself and replenish your energy.
Tip: Try apples with unsweetened peanut butter. They are tasty and provides you with tons of energy.
Tea
A lot of people prefer to drink tea and that is another must item to have in your office. Just like coffee, it is a snack on its own with maybe whole wheat crackers or cookies. In an office setting, it is essential to have options. So, have black tea, green tea, chamomile tea, and so on (tea bags). Also, have milk available in the office for people who prefer to drink their tea with milk.
Tip: Do have kombucha tea in your fridge as it is high in probiotics and makes you feel fresh.
Dark chocolate and nuts
Dark chocolate can reduce stress and alleviate your mood. Thus, it is something your office should house. Make sure the office fridge is stocked with dark chocolates and nuts every day.
Brown-rice crackers
Brown-rice crackers are a healthy snack. It is crispy, tasty, and it makes you feel like you are eating a bag of chips without all the calories. (Do not indulge as indulging in healthy food is also wrong).
Every office needs this, specifically coffee! These snack items are common for every office. Let your inner-snacker rejoice with these healthy options. What do you wish was in your office canteen?