Decorating your home by adding in the latest technology, furniture and other products is something we all do.
Since there are several amazing inventions that we see everyday, finding the right gadgets and products to add to your bedroom can make the place more stylish. By customising your space with something new and cool, you can make the bedroom more comfortable for you.
From something as simple as heated throw pillows to something more fancy like luxurious tv beds, there are many cool elements that can enhance your bedroom.
If you're looking for bedroom accessories and elements that can transform the space into something more exciting, we've got you covered.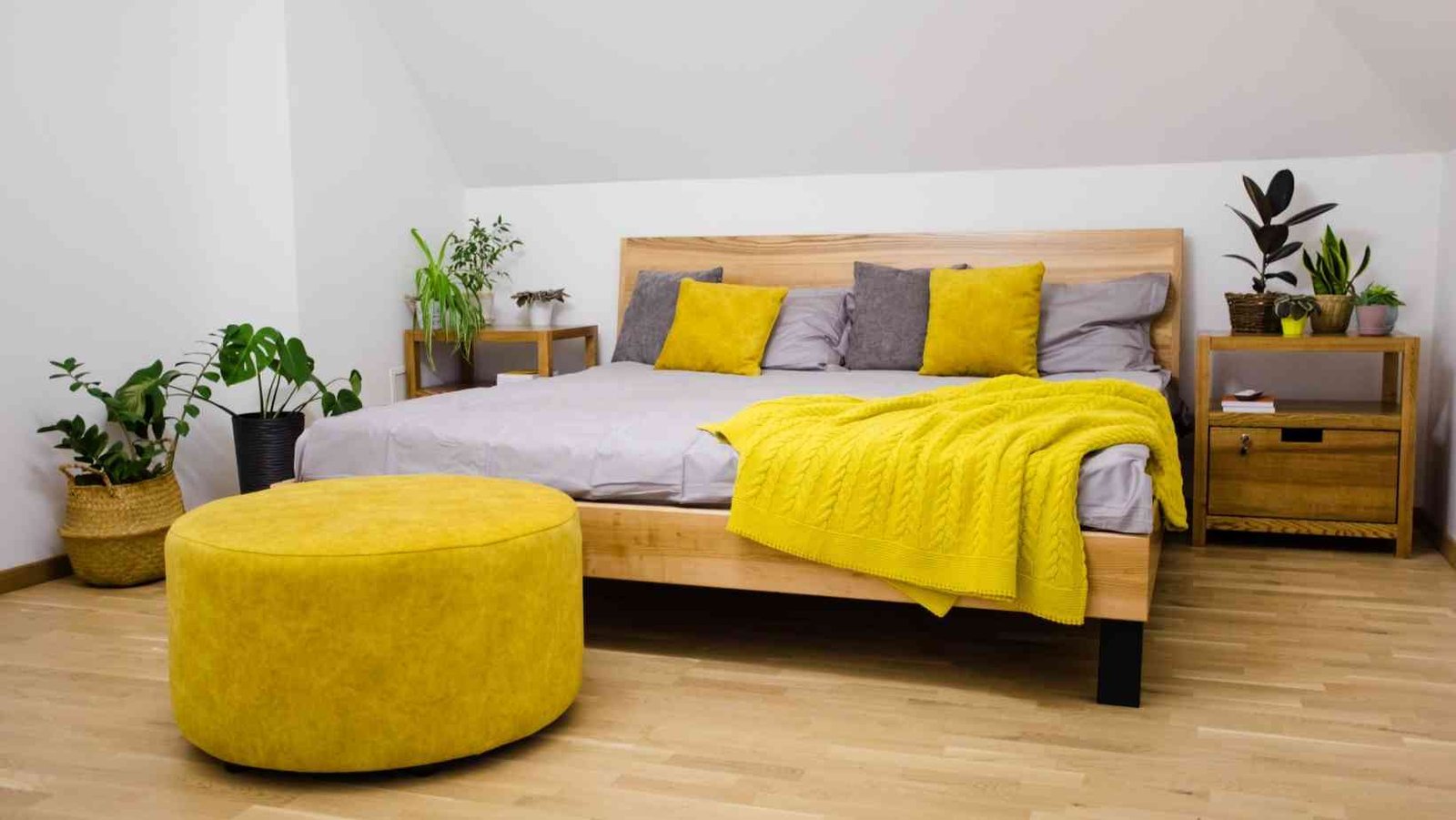 Here's a list of cool products to add to your bedroom in 2022; let's get started!
Jump to:
1. Luxurious TV Beds
Starting the list with hands-down one of the best and coolest things to add to your bedroom - a luxurious tv bed. Watching Netflix on the comfort of our couch is something we all do however, this can be taken up several notches with sophisticated tv beds.
Instead of falling asleep on your couch while binge-watching your favourite shows, you can relax in comfort on comfortable tv beds instead.
Additionally, with several bespoke styles and designs of single and double tv beds available on the market, you can find something that meets all your requirements.
2. Heated Throw Pillows
There's nothing quite as comfortable as relaxing on your pillows and with heated pillows, you can take this to the next level!
Whether it is a cold winter evening or a gloomy rainy day, resting in your bedroom with heated throw pillows can make you feel cosy and snuggly. Moreover, since most heated pillows require electricity to heat up, you can use them accordingly and adjust it based on your preferred heat level.
The best part - since these pillows come in stylish designs, you don't have to settle for anything unaesthetic; they're bound to enhance your bedroom's style for sure.
3. Smart Window Blinds
Imagine dreaming of something peaceful and relaxing, only to be woken up by the sunlight falling directly on your face, frustrating isn't it? Since not all of us draw the curtains when we sleep, having something handy like smart window blinds can be just what we need!
If you're already using Alexa or something similar, this accessory is definitely something you'll enjoy. Using your home command centre, you can control these blinds and programme them according to what you prefer.
Since most of them have versatile designs made to blend with your bedroom's aesthetics, adding them will be easy and the benefits they bring will definitely be worth it.
4. Home Planetarium
For something really cool and different for your bedroom, consider getting yourself a home planetarium.
Yes, you read that right!
With several cool and unique projectors on the market, you can find a budget-friendly option that's perfect for your bedroom. Many of them also have timers that you can set through which the projection is displayed on your ceiling and you can rotate it to stimulate the moving hemispheres.
They also have unique projection disks that can change to customise the display; this cool gadget is something definitely worth considering!
5. Aromatherapy Diffusers
Calming aromas always promote a relaxing ambience at home and what better way to create this than by fragrant aromatherapy diffusers?
Since the latest diffusers come packed with several features like soothing music, changing lights, etc. you can find something you like. With this, you could also opt for a design that adds to your bedroom's aesthetics, making this diffuser a multi-purpose addition to your home.
To Sum Up…
While these are some of our favourite accessories to add to your room, there are several more cool products that can transform the space. Sure, the usual rugs and furniture are always a good idea but if you're looking for something more unique and impressive, any of these gadgets will do the trick!
The key here is to find the right products that add efficiency, comfort and style to your bedroom so that your rest time there is more enjoyable!