Did you know that you can make some attractive and compelling DIY Egg Decor for Easter? Easter Egg decorations have been a popular trend since time immemorial. But, what you might not have thought is that you can make some attractive DIY Easter decor. Yes, now it's easier to make that super cute Easter egg decor.
So, gather your family and kids and give them some DIY tasks for the festive season. These easy DIY Easter egg decorations can be done by your kids too. In fact, I'm sure that your kiddos will love doing these fun DIYs for Easter. You can gather some of the usual craft items and some new things from your home and make some really cute Easter Egg decor. Wondering what are they and how to do it?
When it is the season of Easter we all are busy with several projects like decorating the house, and the outdoor space, preparing the table, and arranging for the grand meals, parties, events and so many more. After all, the festival is not ordinary, so the arrangements are also big.
Okay, let us ask you a simple question! What is the first thing that comes to your mind when you hear the word, Easter? That's right! It is the eggs and the bunny! In this column, we will help you to make some egg decorations for the celebration of Easter and these projects are meant to be completed by the entire family.
To view the full instructions for any of these DIY Easter decoration, please follow the link above the picture.
1. Almond Chiks and Eggs. Tutorial Instruction at potlucksontheporch.com
Ah, colorful and cute, these chick eggs are simply adorable! The kids will be thrilled to help you out with this project! If you are fond of colors and vibrancy for decoration then the almond chicks and eggs are the perfect companion for you to opt for!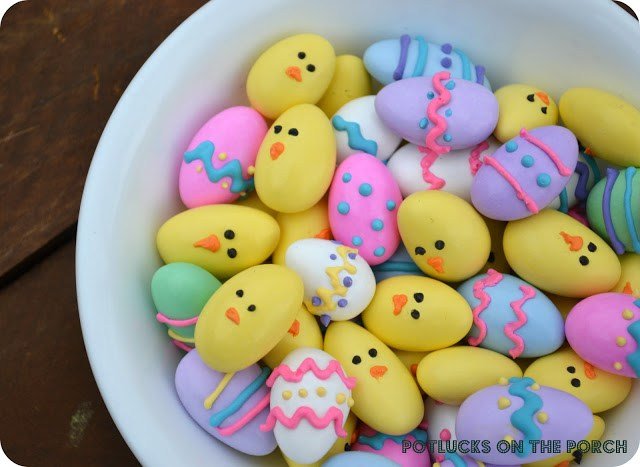 2. Baker's Twine Easter Eggs. Tutorial Instruction at craftsunleashed.com
The contrast of white and purple and white and pink is gorgeous and we have chosen this contrasted twine to wrap the Easter eggs with! If you like the idea then get some twine from the stitching box and join us in this initiative!
You will need a couple of glass bottles for this! Maybe store the ones you bought milkshakes in and then clean them up to fill with mini eggs and place them in a tin meshwork container and leave it on top of the kitchen counter with twine carrots hanging from the sides.
4. Bunny Lip Balm Gifts. Tutorial Instruction at shakentogetherlife.com
The adorable bunny mugs are filled with trinkets like lip balm and lip liners which are the most perfect hamper for teen kids. This is here as a surprise for your little ones for you get a sister who will be overjoyed to receive this present from you.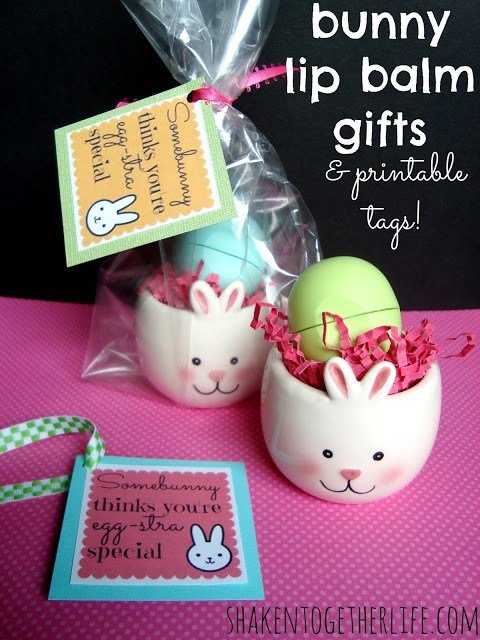 5. Carrot Cake Fudge. Tutorial Instruction at insidebrucrewlife.com
Ah, the carrot cake fudges are the best treatment for the little ones! Even adults with a sweet tooth will not be able to resist the treat of sweets with candy-cladded tops.
6. Chalkboard Eggs. Tutorial Instruction at gingersnapcrafts.com
The eggs are colored in chalkboard colors and then inspiring Easter messages are written on top of the eggs in black and white. This is a wonderful way of giving a rustic touch to the room decor.
7. DIY Faux Grass Vase Filler. Tutorial Instruction at creeklinehouse.blogspot.ca
The vase is adorned with faux grass and then an egg is placed inside the glass container. The DIY filler is so simple and charming to display on the shelves and looks so elegant and simply out of the world.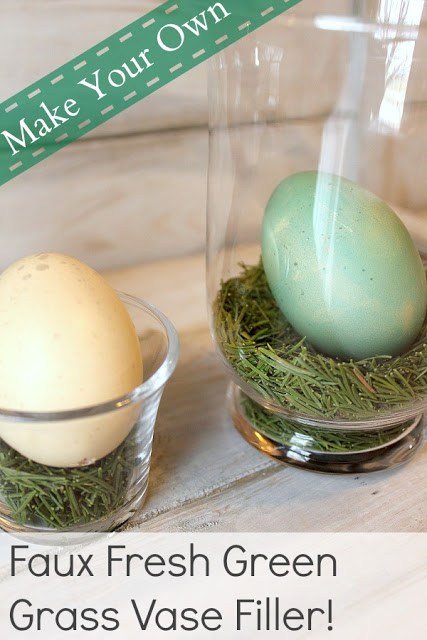 8. Easter Chick Bunnies. Tutorial Instruction at pintsizedbaker.com
The edible easter chick bunnies are cute and they are anchored on a stick to make up a candy pop. Adorned with confetti around them, you can create a hamper for the chick bunnies to look even more ravenous by http://www.pintsizedbaker.com/2013/03/easter-chick-bunnies.html
Make this rustic wooden frame within which the Easter eggs are hung using a thread! The classic picture frame wreath is so gorgeous and shaded in neutral hues to escalate the beauty of the rooms and adorn the walls with creative artwork.
Here is an Easter wreath decoration for the door with a large bow that is striped and adorns the door! You can easily make the decoration more impressive with eggs that are colorful and vibrant! Check out this marvelous easter idea for sure this holiday season.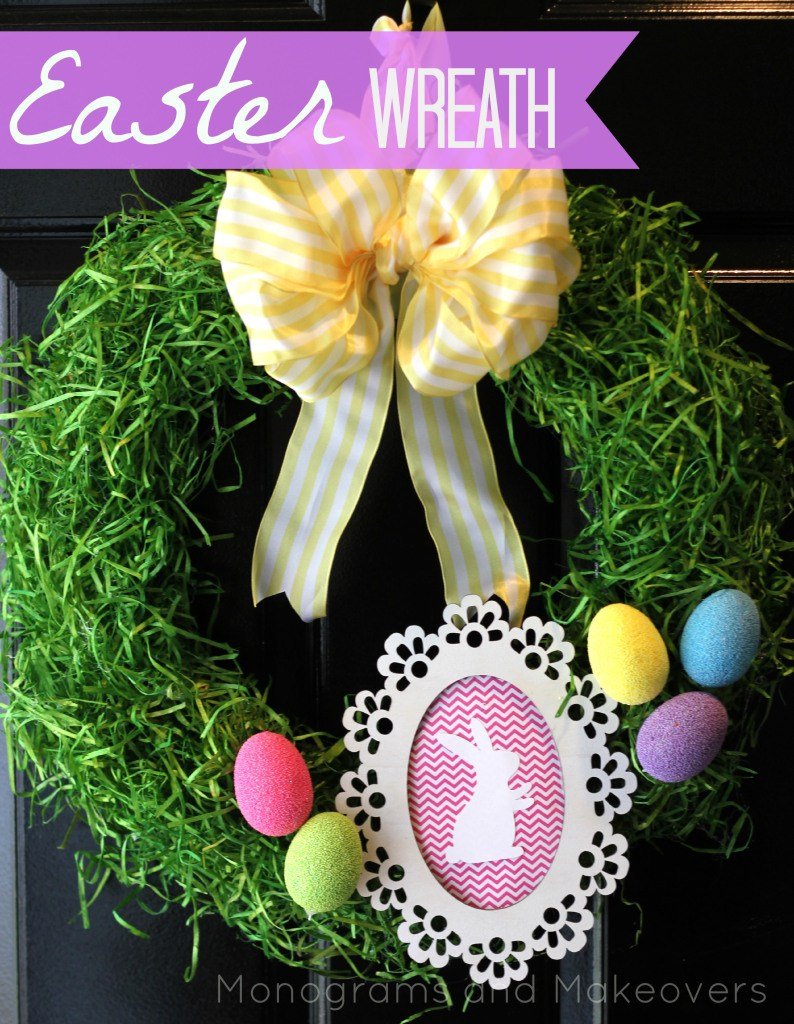 11. Glitter Bunny. Tutorial Instruction at rainonatinroof.com
We have made the Easter bunny canvas with glitter bunnies. It is amazing and you should try it out! The artwork is marvelous and further adorned with wreaths and ribbons and eggs to escalate the beauty of the house even more. You can ask your kids to help you out with this project.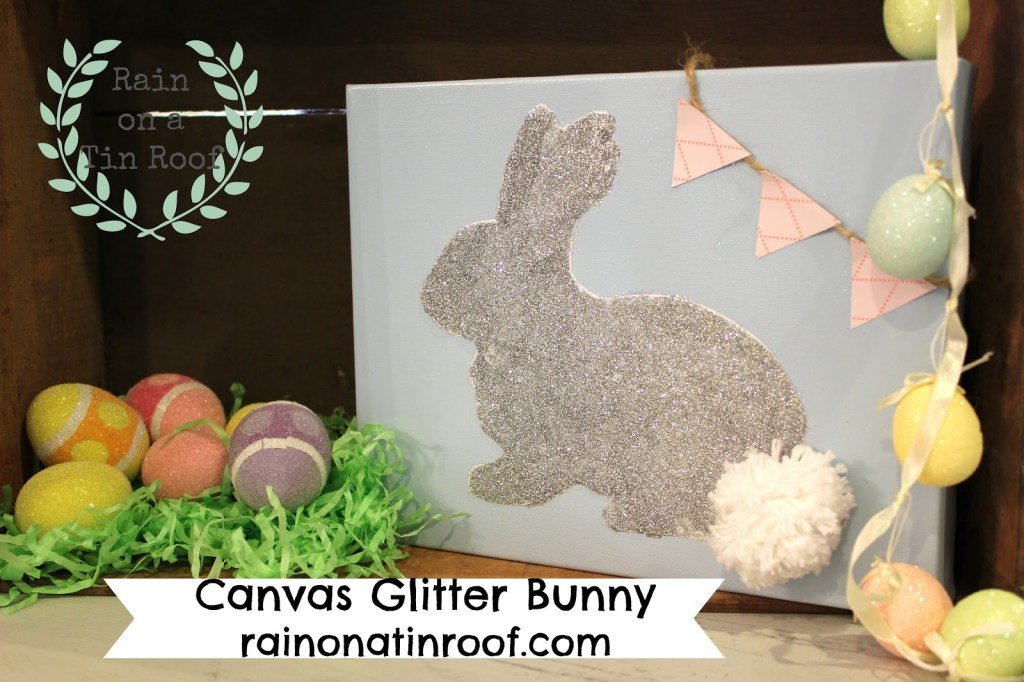 12. Glitter Easter Eggs. Tutorial Instruction at apumpkinandaprincess.com
The floral imprinted glitter easter eggs are exclusive and look so creative and gorgeous! The combination of shade in making the flowers is amazing and looks so splendid! We are so excited to make a basket of these easter eggs for table decor.
13. Glitter-Dipped Easter Eggs. Tutorial Instruction at createcraftlove.com
The eggs are covered in myriad shades and then it is half dipped in the glitter of similar shade and placed in a basket for escalating the beauty of the house. Charming and creative, you will find this idea super-exciting to opt for this season.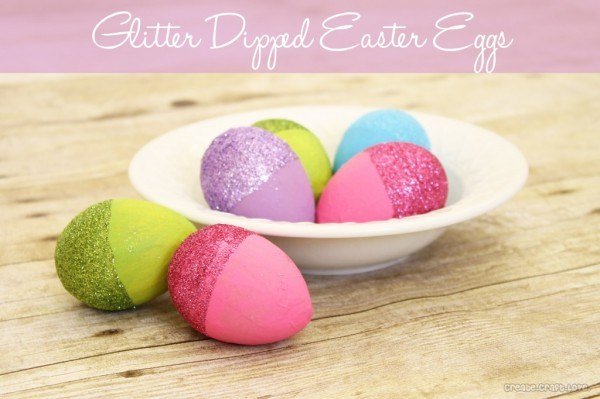 14. Gumball Corsage. Tutorial Instruction at sheskindacrafty.com
Gumball corsage is creative and gorgeous for you to admire! You can certainly escalate the beauty of the house with magnificence and looks so sparkling and amazing to take a look at! Ask your family to help you make the elegant corsage for covering the tables.
M&M chicks are edible and adorable at the same time! You can lay them scattered on the table and so amazing for you to enjoy! The recipe is provided by sweetsimplestuff.com and perfectly customized to the theme of the occasion.
The neutral shaded mint green eggs are speckled with metallic brush painting and give such a charming beauty to the house. You can wrap them in a satin cloth and place inside a basket to give a farm-like appearance to the house. Check it out for sure!
17. Nesting Eggs. Tutorial Instruction at craftinterrupted.com
The nesting egg candies are splendid and amazing and flooded with flavours! Filled with layers and layers of chocolate, the nesting egg concept is filled with tasty treats for the little ones. Let us help you to make this one for the occasion of Easter with your little ones.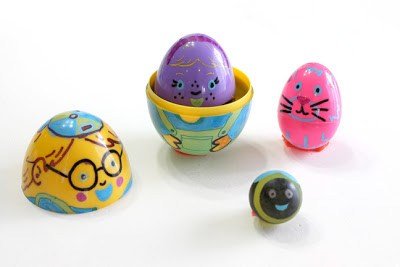 18. Rainbow Easter Eggs. Tutorial Instruction at number-2-pencil.com
The colourful rainbow Easter eggs are vibrant and flooded with myriad shades. Charming and easy to get done with perfection, the rainbow easter eggs are a classic option to explore. Are you ready to experience the splash of colours with the rainbow Easter eggs?
19. Rainbow Sugar Cookie Bark. Tutorial Instruction at momontimeout.com
Rainbow sugar cookie barks are delicious with a crispy crust marinated in icing! Topped with loads of sugar candles in myriad shades, the recipe is a creation by momontimeout.com and wonderful for you to try out in the holidays.
20. Reverse Easter Egg Hunting. Tutorial Instruction at crystalandcomp.com
Here is a game that you can play with your little ones! The Reverse Easter egg hunting is exciting and will provide a sense of excitement and joy to the little ones. Fill them with treats to make the kids even more happier in Easter.
Let us help you to decorate the simple Easter tale which is adorned with eggs and felt grass. The centerpiece table decoration is brilliant and wonderful for you to try out to decorate the Easter table with simplicity right before the meal on the special occasion.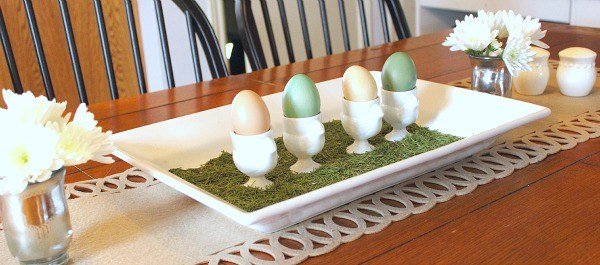 Have you been wrongly credited or someone submitted your project/image? Kindly reach out to us and expect a response…
Hopefully, you were able to get a bit of inspiration from this list..
Thank you for visiting Ecstasycoffee!
Read also: