Are you looking for ideas to add freshness to your bedroom? What better way to do that than spice up your bedding? Think about it, your bed is the central and most important item in that room, so you need to give it some extra love and care. And if we're all being honest, with all the on-again, off-again lockdowns we've been experiencing for quite some time now, we spend most of our time in bed. 
Why get out of bed when you don't even have to leave the house? Better yet, why take off your pyjamas when you don't have to go anywhere? You can wrap up all of your work from the comfort of your own bed. Once you're done, you can look forward to, well, spending some more time in bed, cuddled up with your loved ones. Sounds like a dream, doesn't it?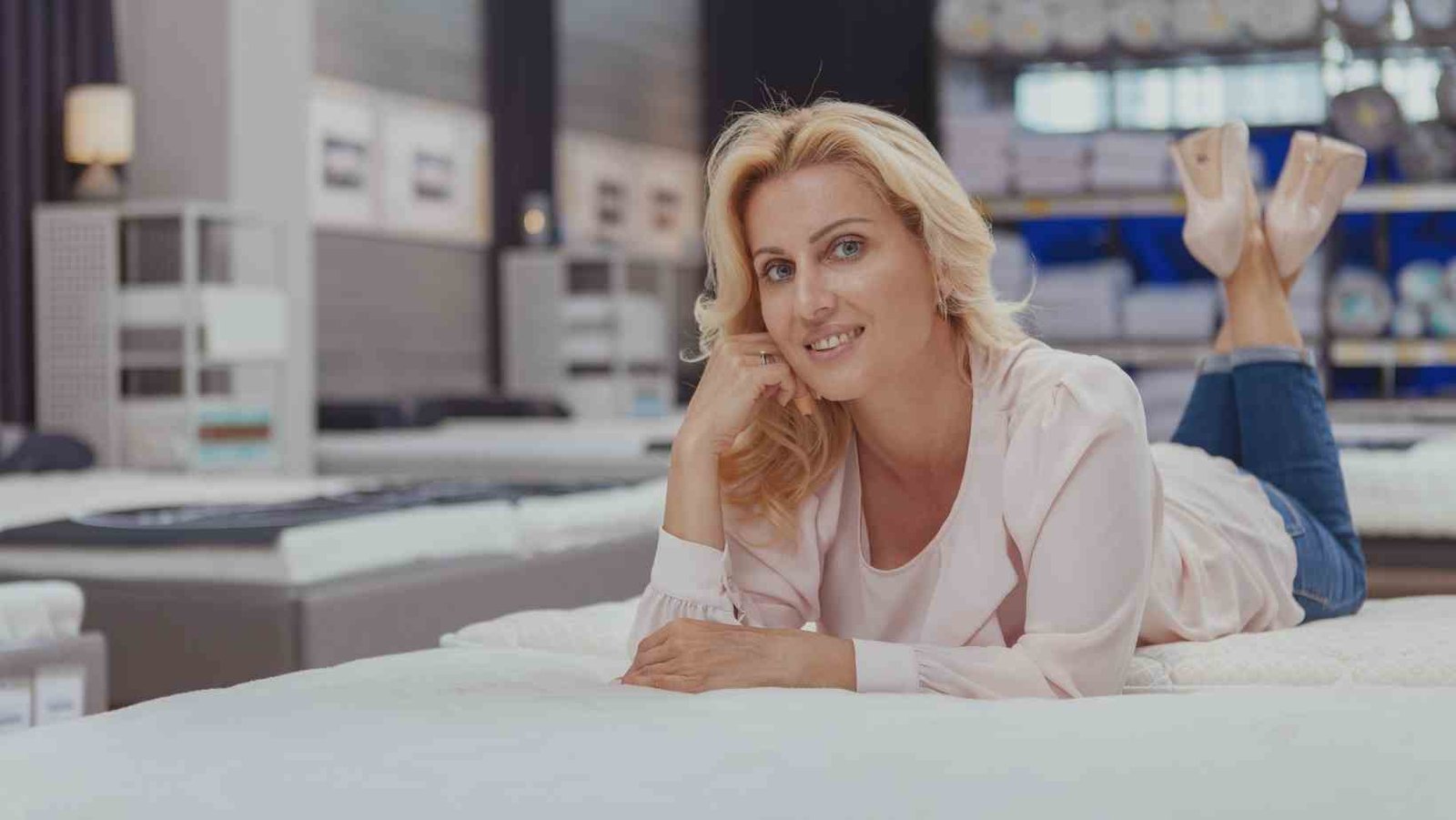 With that in mind, you need to pay special attention to the kind of bedding linens you equip your bed with. After all, knowing what kind of sheets and covers you need can make spending time in bed an even more enjoyable experience. Because there are so many options out there, it can be difficult to narrow them down. But no worries, we're here to help you make the right decision.
Jump to:
How Does Bedding Affect the Quality of Your Sleep?
Did you know that you spend about a third of your life in bed? Maybe even more so now. So it's important to do your homework on the appropriate bedding because this can greatly influence the quality of your sleep.
To put it simply – your body sweats through the night. Because of this, it's important to purchase bed linens that don't trap moisture and heat. If sweat gets trapped within the linens, your body begins to overheat and produce even more sweat. Eventually, you wake up because you feel too hot to sleep.
For this reason, your bed linens need to be lightweight and breathable. High-end beddings have a double function – to keep you cool during the hot summer nights and provide warmth during the cold winter. Once you cosy up in the soft and extra comfortable cocoon, you'll be drifting off into dreamland in no time. When you wake up the next morning, you'll feel refreshed, energised and ready to take on the day.
What Are the Best Bedding Materials?
When shopping for bed linens, there are a few materials that can have a positive impact on your sleep schedule.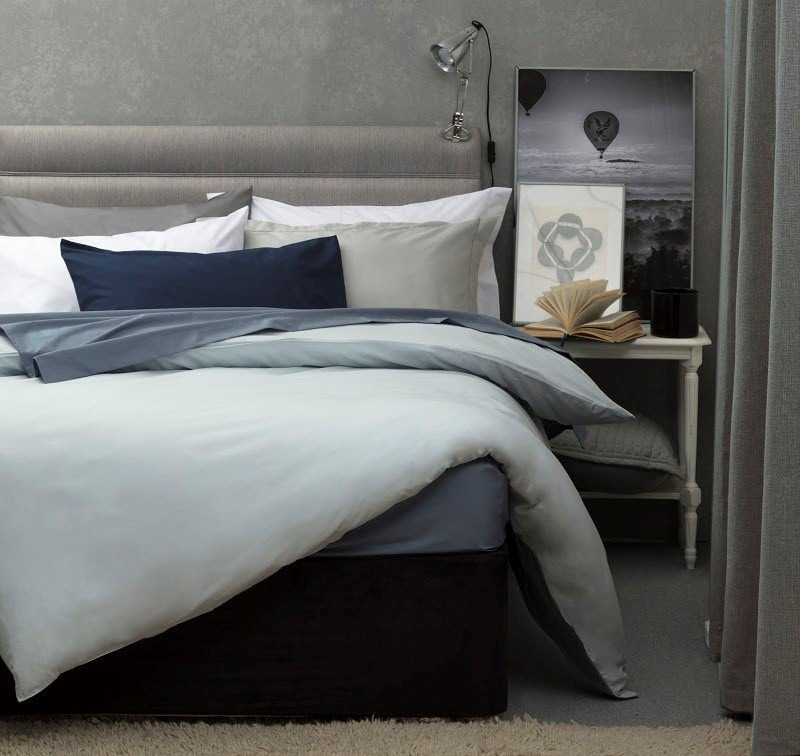 Linen
Bedding made of linen is the perfect option if you want that silky smooth and premium feel on your skin. Don't be fooled by its fragile appearance, linen is actually tougher than it looks. In other words, it's probably not going to tear in your sleep, no matter how much you expect that to happen. Linen has great temperature-regulating capabilities since it functions as a natural insulator. It's also hypoallergenic and anti-bacterial, which is particularly beneficial for people with sensitive and allergy-prone skin. All those pesky rashes and itchy feelings are a thing of the past.
Cotton
Cotton is an entirely natural material with an admirable airy feel on your skin. You won't feel trapped or suffocated, no matter how many cotton blankets you have. In addition, it effectively absorbs the heat from your body and helps regulate your temperature. This means that you won't be sweating profusely in the summer or feel chilly during winter. It strikes the perfect temperature balance for your body in particular.
Cotton is also non-irritating to the skin. Its anti-bacterial properties lower the risk of rashes and allergies as well. And it normally lasts longer than other bedding materials thanks to its durable build quality. Last but not least, it's extremely low maintenance! Whenever it gets dirty, all you have to do is throw it in the washing machine and let it do its thing. Sounds simple enough, right?
Silk
Silk is one of those precious ancient fabrics which has become synonymous with luxury in today's world. Its organic properties and incredibly soft design make it one of the most popular options on the market. In addition, it's quite breathable and much lighter in comparison to cotton. You probably won't even notice its weight on your body. Another great thing about silk is that it wicks away moisture almost twice as fast as cotton which means it'll reduce the humidity in the bed in a fraction of the time.
How Often Should You Change Your Bedding?
Generally speaking, most people change their bed linen once every week. If for some reason you're short on time or you don't sleep in your bed every night, you can stretch this out to two weeks at most. Anything longer than that is not recommended.
It's important to stick to the once-per-week washing schedule if you sweat excessively, have allergies, or own a pet that likes to cuddle up in bed with you. By doing this, you ensure that all dust mites and bacteria are effectively eliminated before they can cause any harm. To make the process more manageable, make sure you have at least two sets of sheets that you can switch between washing.
How Do You Choose the Right Bedding?
Finally, let's take a peek at some key considerations when it comes to choosing your bedding.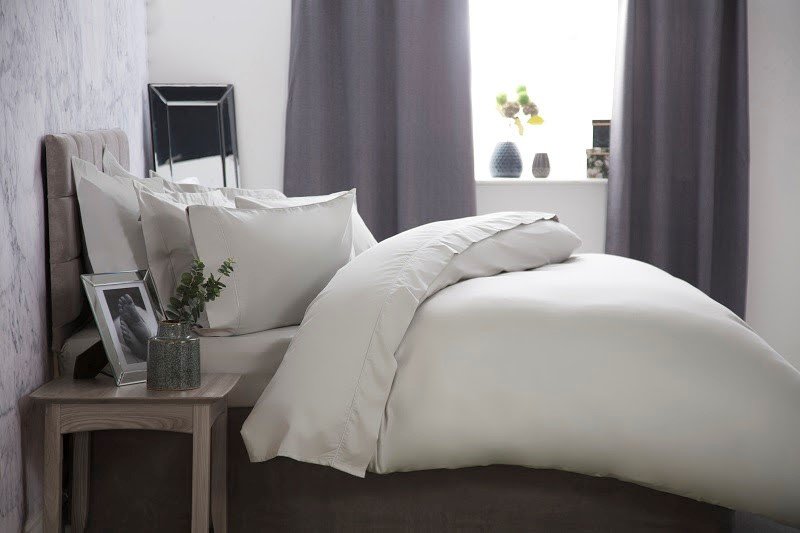 Thread Count
Basically, this is the approximate number of threads in each square centimetre of fabric. The way that this works is pretty simple actually – the thread count is directly related to the quality of the fabric. The higher the number, the better the quality. Bed linens with high thread counts might be somewhat more expensive than other options, but it'll definitely be worth your while.
Get the Right Size
Ill-fitting sheets are no fun at all. They can easily be pulled off the sides when you're tossing and turning in bed. This is why you need to make sure you have the appropriate fit in relation to your bed's size. It doesn't matter if you're getting flat or fitted sheets, the rule still applies either way.
Mix And Match Colours There are loads of styles, designs and patterns out there and that's the beauty of the whole thing. Don't be afraid to play around with colours until you find something you like. You can start off by matching your sheets to the overall colour scheme of your bedroom and build your way up from there.