Regular exercise is well known to be one of the most incredible things you can do for your health. It strengthens your muscles and bones, improves cardiovascular health, lowers stress, enhances memory, and helps you sleep better, among other benefits.
However, as irritating as it may be to hear, just working out at the gym is insufficient. It's important to exercise correctly to get all of the health advantages.
Top fitness experts reveal the most frequent exercise blunders that may be undermining your fitness objectives, as well as how to avoid them:
Jump to:
1. Not Getting Enough Rest
It's possible that not getting at least 8 hours of sleep each night is one of the reasons you're not getting the outcomes you want. Drink lots of fluids and avoid alcohol and caffeine several hours before sleep. Before night, read a book in mild light to help you relax and fall asleep. Sleep deprivation lowers your immune system, which is the last thing you want to happen during your confinement. Turn your phone or tablet to "do not disturb" mode or, if feasible, keep it out of the bedroom.
2. Ignoring the pre-workout warm-up
Injury prevention requires proper dynamic warm-ups, particularly if you have a "problem region." Thoroughly cooling down and readdressing problem regions during this period is equally essential. Allow additional time for a thorough warm-up and after-workout stretching.
Stopping to stretch and warm up may seem like a chore when you're ready and eager to get exercise. However, missing this crucial step puts you at risk of harm in the future. It's never pleasant to work out on cold muscles and joints, but as we get older, we're more prone to wear and tear, which is exacerbated by neglecting to warm up. We also take a lot longer to heal from injuries, so unless you want to be out of commission for three weeks with a strained hamstring or sprained ankle during this period, start doing it now!
3. Claiming that 'I'm too busy.'
Middle age is a difficult period in one's life. Children, a spouse, a career, your neighborhood, and maybe a minute for a pastime all combine to leave you with very few hours in the day to devote to fitness. You must, however, make it happen. Here are a few viable alternatives:
During this period, exercise first thing in the morning before things go wrong with your day, making it easier to make up excuses for why you can't train.
Make exercise a must-do in your daily schedule. For example, before you sit down to work at your home office for the day, you could go to the garage gym for a workout.
To mix quality time with fitness, and exercise with your family, Try an online class or coach who will hold you responsible so you will show up even if the quarantine is tough.
4. Ignoring your true level of fitness
It all begins with a simple desire to do more exercise to remain healthy throughout the quarantine. However, a sort of "fitness amnesia" sets in. Before you know it, you've forgotten about the years — perhaps decades — since you last worked out.
It'll happen no matter what you're doing. In class, on the gym floor, or in the next lane over, there will be a 20-something who is nearly as excellent as you used to be. You'll feel compelled to demonstrate that you've still got it. You may even come out on top.
However, doing so increases your risk of damage by a factor of ten. Even if you walk away unscathed, your muscles will be stiff and tired for up to a week later, limiting the quality of your subsequent exercises.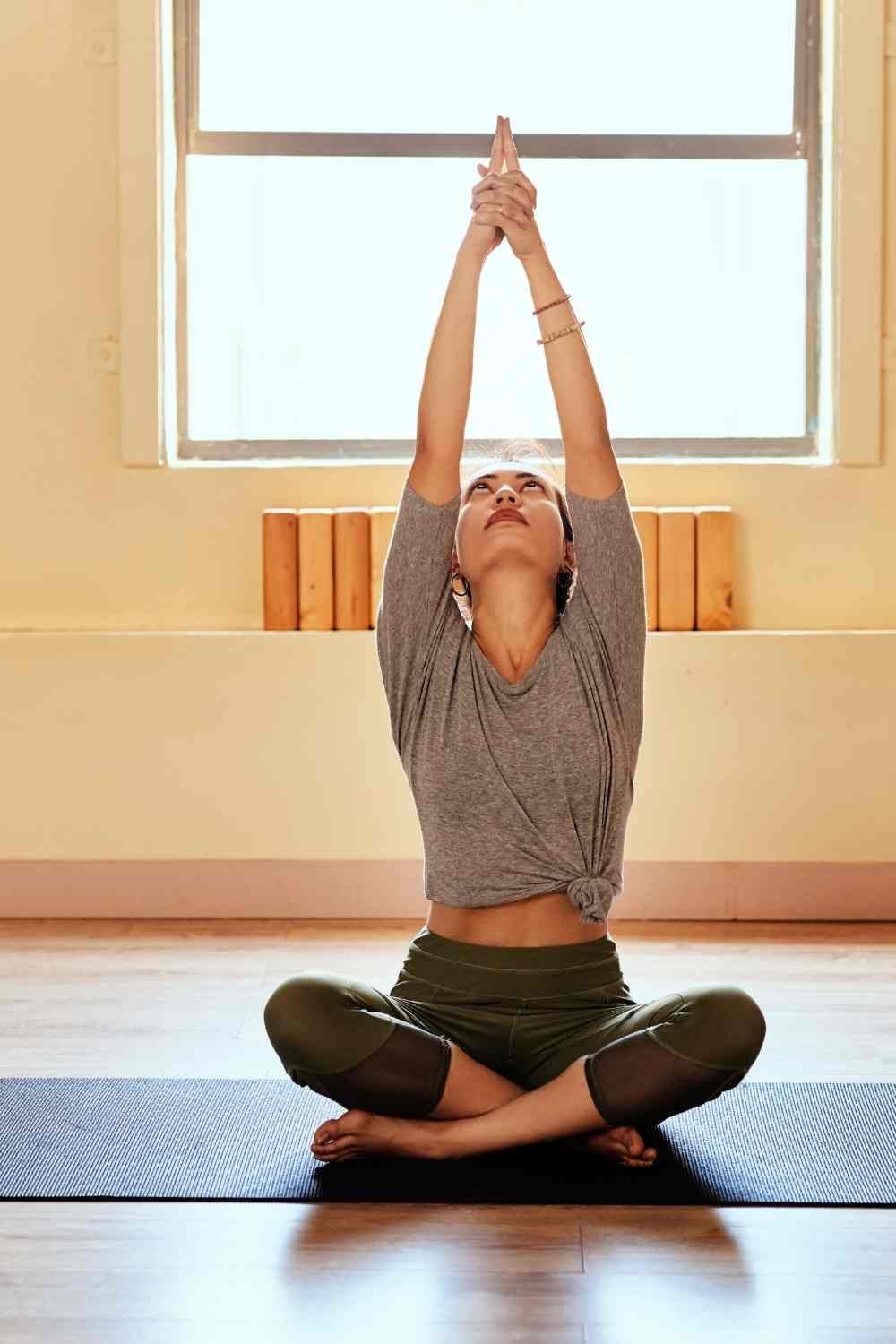 Consequently, you do too much, too fast, too long, and with too much intensity. And the damage is often the consequence. When old athletic ambitions die strong, the shoulders and knees are among the body components most in danger.
When staying active throughout the quarantine, be wise about adapting your daily exercise to your ability. A personal trainer may initially assist you in determining what weights and motions to change. You should be able to assess what you need to accomplish in a workout program and how competent you are with various exercises and motions.
We suggest maintaining a notebook or diary where you may write down all of your one-rep maxes so they're easy to find if you forget your recommended weight or exercise timings.
5. Failure to protect the spine
This suggestion builds on the preceding one. Because we lose spinal mobility as we age, the activities we did to remain active in our youth may become more challenging. Sit-ups, for example, become less safe as you get older and place more stress on your neck and back, which may lead to severe issues later on. To remain healthy, consider static abdominal activities like planks instead of sit-ups and other spinal-stressing activities.
6. Ignoring the need for flexibility
Flexible muscles and durable joints will save you from suffering a sidelining injury from which you may never completely recover. Building in a cooldown stretching exercise lasting 10 to 20 minutes after your exercise is the greatest method to ensure you remain fit. Stretching when muscles are warm increases flexibility by a factor of two. Make the most of it to remain in shape throughout the quarantine.
7. Strength Training Isn't Included
As we age, we lose vitamins and minerals, and our health suffers. Your bones grow smaller, weaker, and more prone to severe injuries (Osteopenia or Osteoporosis). You begin to lose strength, your cardiovascular health starts to deteriorate, and staying active becomes more difficult.
Your skin begins to droop as it loses some of its natural flexibility. Rather than waiting for various illnesses to strike, you may opt to fight back. You have the option of exercising. Preventing heart disease, stroke, high blood pressure, diabetes, obesity, back pain, osteoporosis, and psychological impacts are just a few advantages of weightlifting and exercise.
According to studies, 13.5 million people have coronary heart disease, 1.5 million people have heart attacks each year, 8 million people have diabetes, 100,000 people have colon cancer each year, 250,000 people have hip fractures each year, 50 million people have high blood pressure, and over 60 million people are overweight.
Another advantage of strength training is that it speeds up your metabolism. More muscle mass enables you to burn calories more efficiently and for a more extended period after exercise. This is particularly essential after 40, when it is more challenging to reduce weight and remain active, particularly for menopausal women.
8. Poor form while lifting weights
This is a common fitness blunder - bad form while lifting weights and doing exercises may result in various ailments – but it's particularly essential as you age, as your joints and muscles degrade and become less able to withstand harm. We suggest scheduling monthly refresher classes on how to exercise correctly with trained experts that provide online alternatives to help you through quarantine.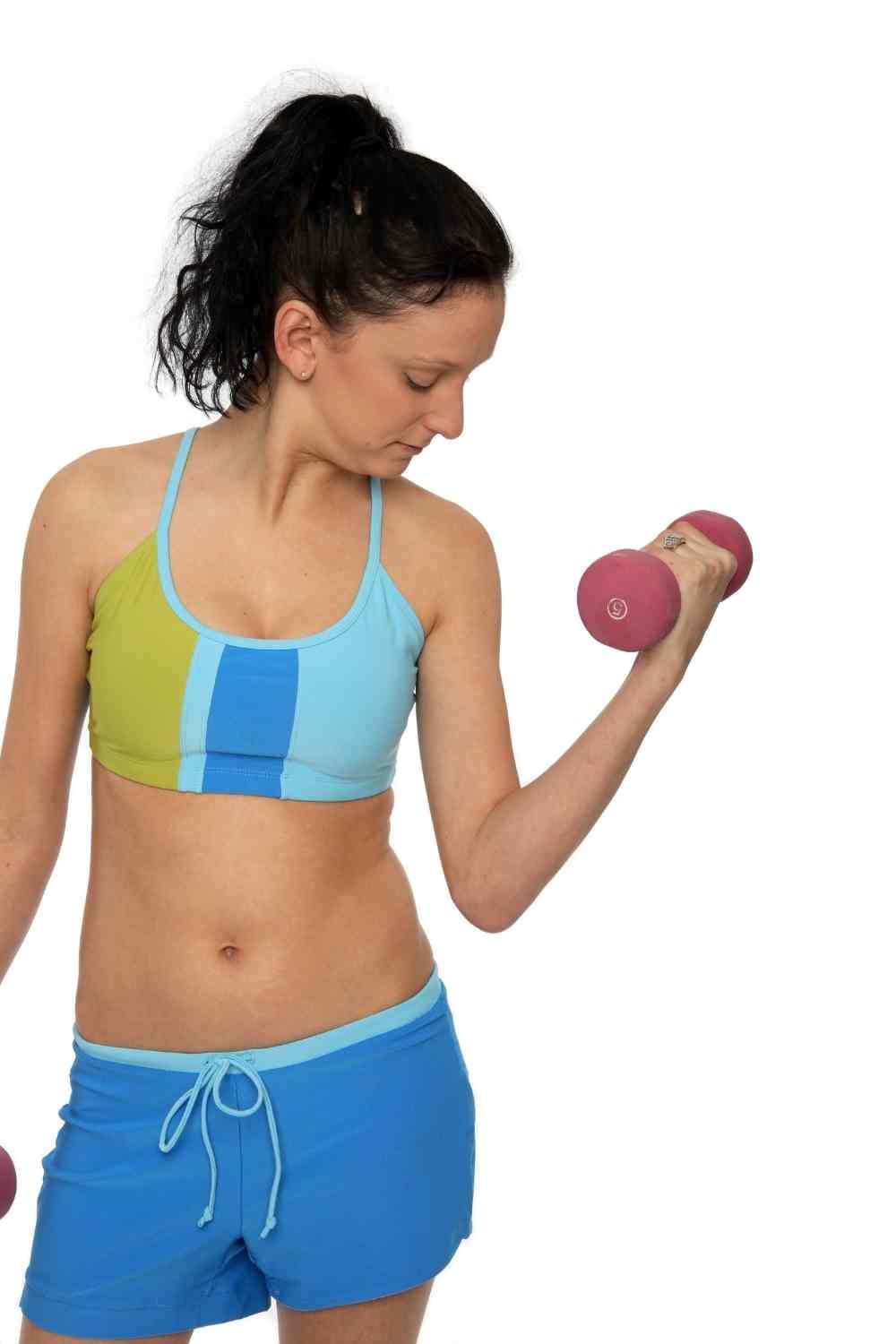 9. Change up your exercise routine.
Those strange and wacky exercises from your twenties won't help you remain in shape any longer, particularly if you're over 40. We can still do one-rep maxes or lift tractor tires like Rocky, but we pay the price in pain and injury.
Instead, concentrate on movements with a medium weight, medium rep range, and a wide range of motion. The following are some excellent options:
Certain martial arts use kettlebells, yoga, and barbell workouts.
These workouts provide the strength and flexibility that your aging body needs.
10. Ignoring your body's signals
It may be an injury waiting to happen if anything doesn't feel correct or typical. It's frequently better for your long-term health to assess your mobility and pain, deciding if it's a significant danger or just part of the usual discomfort of working out.
While repeating an activity can help you master it, it may also put you at risk for a workout injury if you attempt to remain healthy. Overuse and repeated use ailments, such as shin splints, tendinitis, and never-ending muscular pain, result from repeating the same actions.
Variate your exercises to prevent difficulties, such as aerobic training (stationary bike, rower, jump rope) one day and weight lifting the next.
If you're in discomfort, have it looked out (there are many choices available online right now). We are no longer in the days of "walking it off" or "no pain, no gain." Instead, pain serves as a signal that we are going to be shattered.
Conclusion
There's a lot more you can do, and I could go much deeper into ways to help you improve your fitness than the principles I've given you here. Still, these fundamentals, if followed in the letter, will improve the quality of your life and maximize your health and fitness during and after the quarantine.
If you follow these guidelines, you can be confident that you will return to each exercise ready to deliver 110 percent (and will be ahead of the game once we are out of quarantine)!
From one elderly fitness lover to another, I strongly advise you to follow these guidelines. They won't all apply to everyone, but they should all be seriously considered.
Read also: