Fall marks the time of the year when the Sun begins to get drowsy, and nights become long and dark and cold. It is the season of abundance, golden hues, ripe fruits, pumpkins, and all autumnal goodness.
Autumn is both a pretty and wilting season. It becomes necessary to check if the house is ready for the winters and prepared to remain comforting. Indoors need to feel lively in contrast to the sullen outsides. Preparations have to be made; here's how you can get your house ready for fall and keep that fire burning in your heart and hearth.
Let's Decorate!
#1 Autumn Theme
Autumn is not just another season; it's a whole new theme to decorate your house. Make use of autumn-themed decorations such as autumn wreaths or beautiful brown leaf printed cushions to welcome anyone that comes into your home.
It is a season of Halloween, so don't shy away from adding gourds to the mix. For the dropping temperature, make sure you have plenty of warm blankets, all fall-themed, of course, and bedding dipped in fall color scheme.
#2 Use Custom Canvas Prints
Why not try decorating your walls? Try some beautiful canvases like custom canvas prints by CanvasPop and fill those walls with some beautiful canvases. They are made to last and keep those memories, or inspiring landscapes, right on the wall to brighten up the ambiance.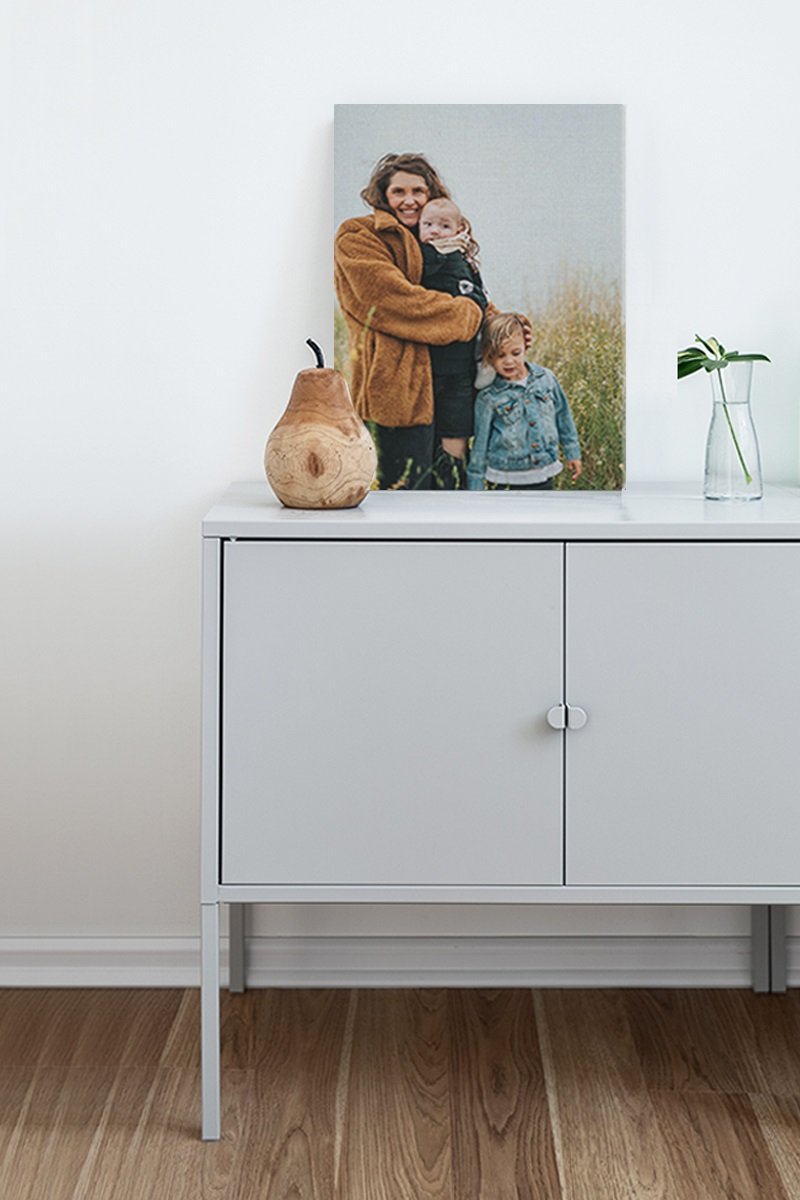 It is a simple process where you just need to upload, customize, and send your order for print. From bedroom to patio, you can let your creativity and heart explore.
#3 Flood the Lights
Make sure to add plenty of lights to keep those long nights at bay. Both inside and outside the house, sufficient lights are needed to brighten things up and safety reasons and watch out for dark walkways. You can buy solar-powered lights to keep those bills in check. Light up that porch or add lights to the patio to make it cozy!
#4 Sprinkle Fall Love Everywhere
On a budget? Use creative ideas to decorate the tables. Find some acorns, branches, and leaves and use bowls or vases to put on display. Also, put pumpkins where no one would expect them, and you can be creative with the color choices too.
And why celebrate with only pumpkins? It is a season of harvest also. Add wheat sheaves and corn husks to the catalog and spread the harvest symbols everywhere (nothing too flashy, of course).
#5 Go Wild with Leaves and Flowers
You can add even more flowers and leaves on display. Why not buy crockery with such patterns? Or put a collection of leaves on the wall?
Don't forget the Maintenance
Insulation: It is essential to keep an eye on any need for insulating the house (and don't forget the garage if you use it throughout the year) to withstand the drafts. Fall and winter bring a lot of cold winds with them, and they make the fireplace or HVAC system work hard if things are not adequately insulated. A lack of proper insulation contributes to higher operational costs increasing bills that you have to pay.
Clean the Gutters: Keep those gutters clean. Fallen leaves can clog the downspouts in no time, so make sure they are clean and working. Also, check if drainage is working correctly. When it gradually becomes colder, you would be happy that you made an effort. And again, don't forget to dry up the pond if you have one to keep the algae and clogged pumps out of sight.
The Lawn, Shrubs, and Trees: Make sure that you fertilize the lawn so that it can withstand the cold weather. See if you need to plant perennial shrubs, all year, greenery does strike a contrasting balance with fall. Trees need to be thoroughly inspected too so that any damaged branch would not fall when strong winds hit them (and damage your car). Put your plant pots inside if you like to preserve the ones you already have and do not think about buying new ones. You can also sow seeds that you would want to grow when spring arrives. Drain and store water hoses so that you won't have to waste your money to repurchase them.
Fireplace and HVAC: The fireplace is going to be very needed when those cold winds would hit. To keep the fire burning, check that the firewood is kept dry and in stock; the chimney is thoroughly cleaned and inspected by a professional. Make sure that you put on priority to inspect HVAC, the air conditioner would need to be ready for the non-operational season, and the heating has to be checked that it is properly functioning.
Miscellaneous: Make sure other miscellaneous things are checked. For example, the fence is fixed securely to the ground, and nothing is rotting. The ground frost can harm it and make it fall. The sprinkler system needs to be winterized, and the seasonal furniture has to be put away.
You can buy extra gasoline if you are dependent on a generator or a snow blower, and don't forget to check if the generator is working. You can also look into humidifiers to keep that air moist and easily breathable.