Suppose your friends invited you on a fishing trip with them. They told you to pack everything and be ready Sunday morning, but you have no idea what you need to do and how to behave. You've never been on a fishing trip before and know nothing about being an angler.
The good thing is that fishing is not a complicated activity, but there are so many tips and tricks to make it more successful that an expert will write an entire book if they try to include everything inside. You should know some basic things as a novice instead of learning everything thoroughly.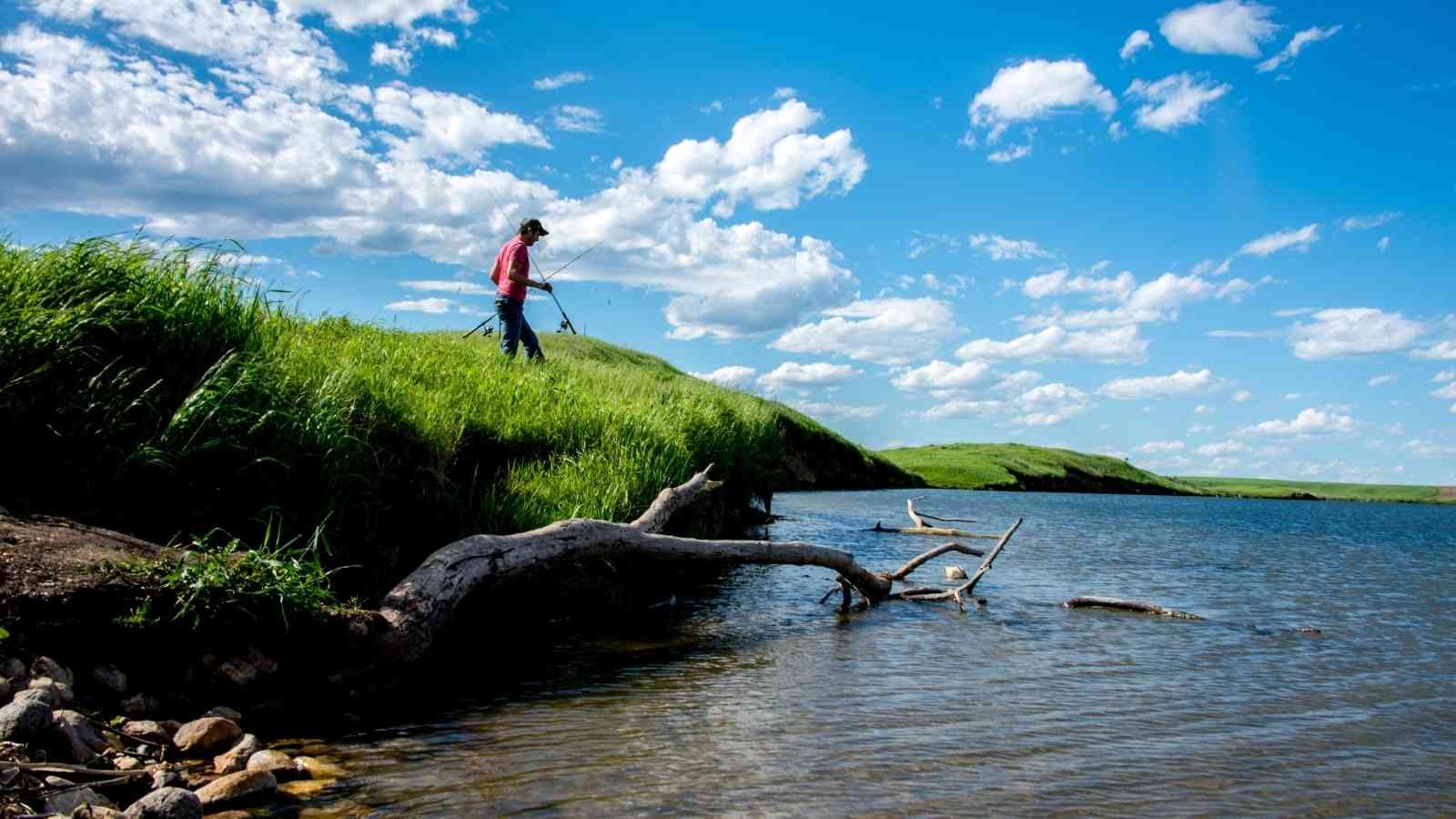 In this article, we're sharing the three things you must know when going fishing for the first time. They are not complicated, nor are they hard to follow. If you want to know more about these things and how to become a top angler on your first try, follow up and check out.
Jump to:
1. Don't expect anything and have a plan B
The worst thing is to expect you'll catch tremendous amounts of large fish, only to go back home empty-handed. As a first-time angler, you should know that the chances of catching literally anything are slim. Unless you have a professional to guide you and help you, you're going home without anything.
That's why you should expect nothing of the situation. Go there to have fun and learn the art of fishing. If you don't catch anything, don't be disappointed, but know that you're just part of nearly everyone who tried this activity for the first time.
Still, being there and not catching anything might be disappointing. This is why you need to have a plan B for the situation. If you don't catch anything, or things are simply not going the way you wanted them to go, you might want to Google the stores selling fresh fish and still put some of it on the BBQ when you get home.
2. Be fully prepared for the challenge
Before heading off, you should buy the equipment needed for the occasion. There are much fish out there, and you need different equipment for them all. The first distinction between fish you must know is that there are saltwater and freshwater fish.
Both behave differently, and you'll need different tools and items to catch them. Both need the same tools - rod, line, hooks, and baits, but different types of fish will require specific rods, lines, hooks, and baits.
When you're fishing in the ocean and aiming for tuna, you need an elastic but strong rod, thick line, and specific baits. Going fishing by the river where all fish are much smaller will require a thin line, a simpler rod, and a small bait.
Still, fish in the ocean are not necessarily enormous, while those in rivers are small. You can find big fish in rivers and small in oceans. All of them have specific equipment needed. Going for flatheads in the ocean means opting for fishing lures for a flathead, thin lines, and a fast reel. Learn these things before going anywhere.
3. Spending time in nature and hanging out with friends is worth more than fishing
When fishing with friends, you're going to have a great time with someone you enjoy spending time with. Fishing should be secondary, especially when you're a beginner. Sure, you'll get all the needed equipment and try to make a great catch, but friendship is imperative.
When you get to your location, you'll probably place the rods and wait for fish to catch, but while doing that, don't forget to have a beer, have fun, and enjoy yourself. Share a laugh, talk about things you're interested in and love, and act like you're there to have fun and not to fish.
Even if you're going alone, you're spending time in nature breathing fresh air, listening to the sounds of it, and enjoying the silence nature provides. It's a perfect getaway from the city and the crowd. Spending a couple of hours by the ocean without anyone interrupting your thoughts can be truly therapeutic.
Conclusion
When you're thinking about going fishing for the first time, remember that you're not an angler yet, but you can become one after your first try. If you are successful on your first attempt, you're ready for round two. The first time is the most difficult one, as you still have no idea what you should be doing and how to make the catch.
The first time you manage to pull a fish out of the water, you're hooked to this activity for life. It's mesmerizing. Remember, though, even if you catch nothing, which happened at least once to every experienced angler, you can still enjoy the beauty of nature, the hanging out with your friends, and the time spent outside of the city jam.
Read also: