Did you know that feeling good about your hair can have a huge impact on your mental health and well-being?  Because hair is tied to outer attractiveness, it can also be closely linked to self-esteem and self-confidence.
Long hair is one of the most sought-after hairstyles for women of all ages. However, growing your hair out can be a difficult process that takes many months or even years, depending on your hair type.
Would you like to grow long hair and have healthy, silky strands that reach the length you desire? Read on to find out more about how to achieve the long hairstyle of your dreams.
Jump to:
1. Evaluate Your Nutrient Intake
In order to achieve strong and healthy hair, you should consider the key vitamins and minerals that will help the process. Some of the most effective nutrients to add to your regimen include Vitamin A, biotin, and Vitamin C. You can increase your nutrient levels by incorporating more vitamin-rich foods to your diet or simply by using supplements.
2. Consider Caffeine
Surprisingly, caffeine has been shown to have a large effect on hair growth. Caffeine simultaneously helps your hair follicles generate more of the hormones that stimulate growth, and stops hormones that inhibit length. A moderate amount of caffeine in your diet will help, or you can even add specialized hair products to your lineup that contain caffeine.
3. Dry It Naturally
Although it may be tempting to blow dry your locks or use a curling iron, air-drying is the best way to prevent damage and encourage length. Try to find products that will help to achieve your style without applying heat. If you must use a blow dryer, utilize the cool setting so that you can style your hair with much less risk for damage.
4. Avoid Harsh Color Treatments
If you color your hair frequently, you may want to hold off on dye jobs until your strands reach the desired length. Coloring hair often causes damage to your roots, halting growth and drying it out. Frequent hair coloring has even been shown to cause hair loss, so it may be better for your hair overall to limit the habit.
5. Shampoo Less
Shampooing too often can actually cause your hair to dry out, as it does not allow the natural oils to moisturize your locks. If you find yourself struggling, dry shampoo will freshen up your hair in no time without drying it out. For those who need a daily wash, make sure to pick a moisturizing shampoo or incorporate dry shampoo into your hair care routine.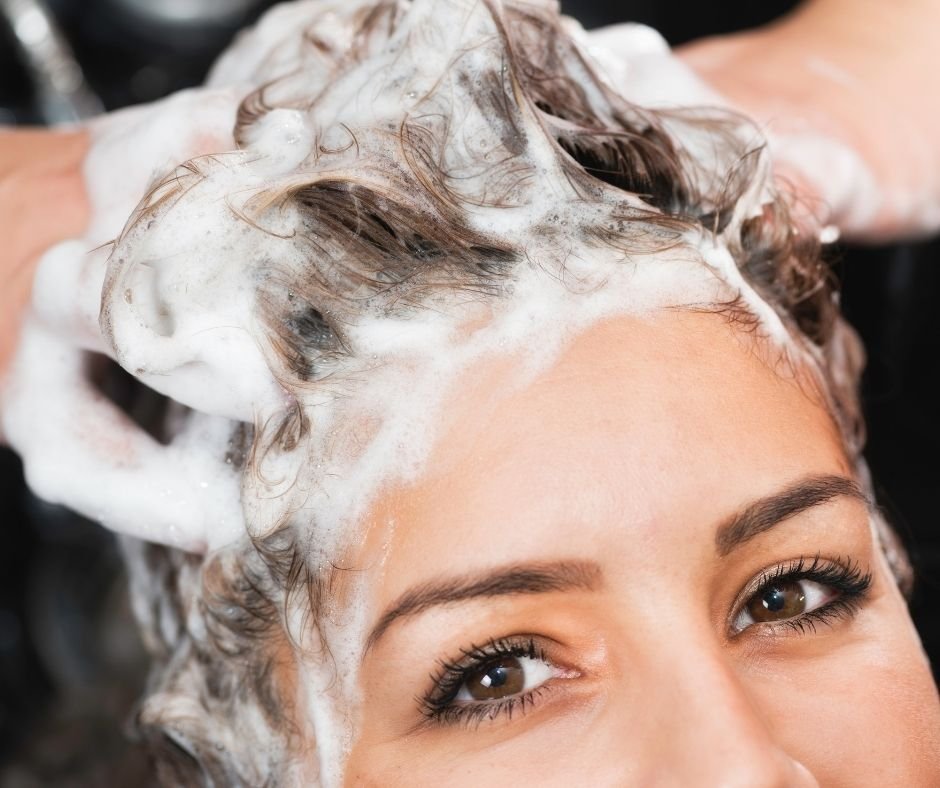 6. Protect Your Hair While You Sleep
While you sleep, your hair may be prone to damage, especially through rubbing and tangling. You may want to invest in a silk pillowcase or even a silk head wrap to guard your hair against rough material. Sleeping on silk has the added benefit of preventing acne breakouts, due to its inability to retain dirt.
7. Give Your Scalp Some Love
Since hair grows from follicles located on the scalp, an obvious solution is to go straight to the source. Even a simple action like massaging your scalp regularly will stimulate your strands. You can also add essential oils that will come into direct contact with your follicles, which can have a positive effect.
8. Use Special Supplements
If vitamin and mineral intake seems to fall flat with your strands, then you may be better off with a customized supplement, designed to promote hair growth.
9. Avoid Big Chops at the Salon
It may seem obvious, but if you desire longer hair, then you should avoid making big cuts when you visit the hair salon. Trimming your hair due to split ends and breakage regularly will only remove one or two inches at most, so it will not inhibit your length goals.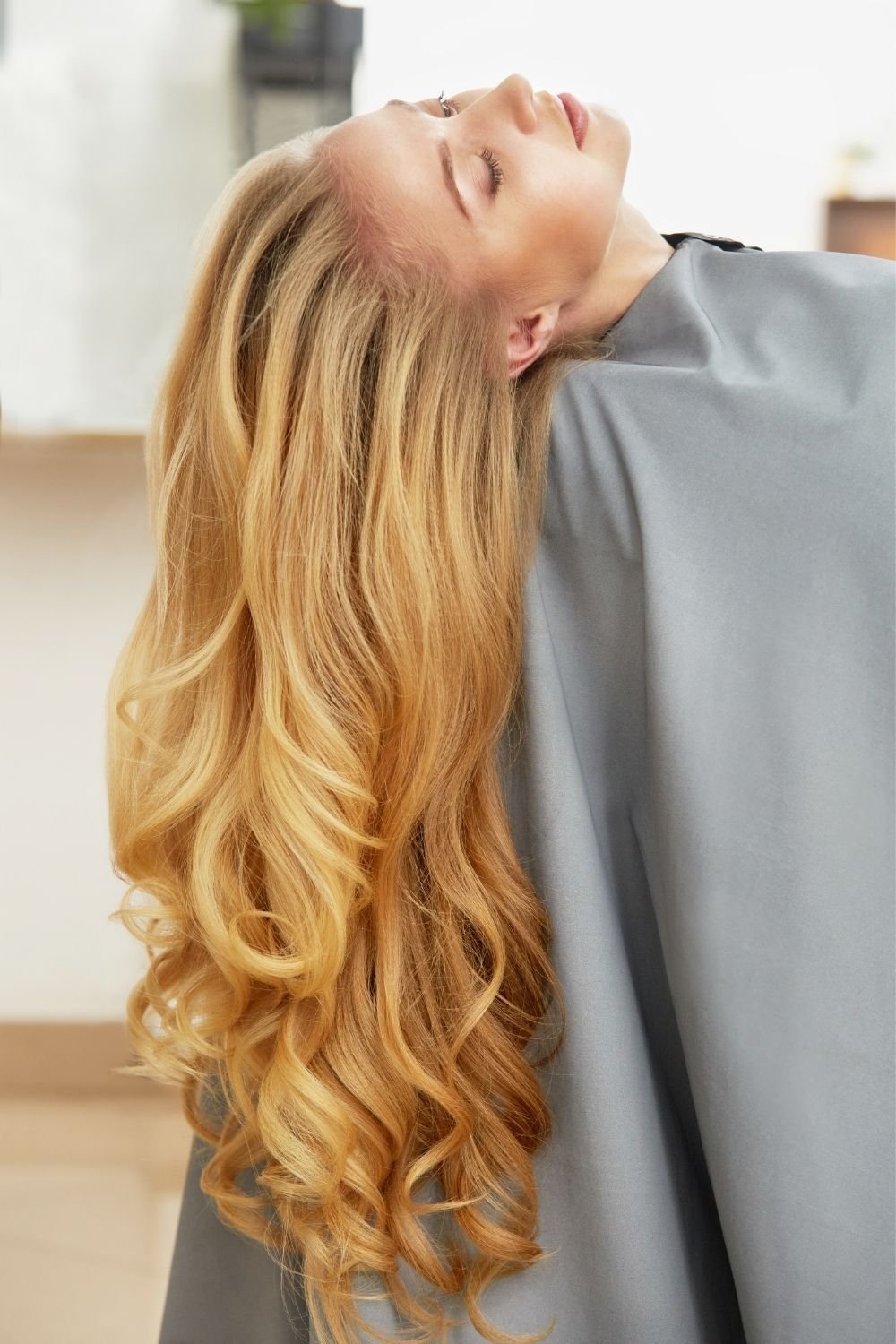 10. Moisturize Your Locks
Keeping your strands supple and healthy from moisturizing can make all the difference in how your hair grows. When you are at the salon or the store, look for shampoo and conditioning products with ingredients that will help your hair to retain its moisture. It will also help prevent your hair from breaking.
11. Stay Away From Hot Showers
Everyone loves a good, hot shower, but an unfortunate reality connects hot water with dry and undernourished strands. Hot water takes away the oils your scalp produces that keep your hair healthy and strong. If you cannot seem to give up steaming showers, at least try to rinse your hair with cold water to lock in moisture from hair products.
12. Use a Natural Hair Mask
To jazz up your hair routine, consider pampering it every once in a while with a hair mask. You can combine different ingredients and even essential oils to formulate a mask that will give your hair everything it needs. Most of the ingredients in do-it-yourself hair masks can be found in your pantry or at a grocery store, so you will not be breaking the bank.
13. Defend It From Breakage
Although many factors in your hair routine will help to ensure strong strands, you may find that it needs even more protection from breakage. Deep conditioning can be a great line of defense to prevent future breakage, as well as using products to shield your hair during heat styling. A rule of thumb for minimizing breakage is to brush or comb your hair while wet, preferably with a detangling spray.
Grow Long Hair That Lasts
It does not have to be a chore to grow long hair. With these solutions, you should be able to find the right combination of products, hair care changes, and styling techniques that will coax your locks to the length you want.
Would you like to learn more about hair care and style ideas? Visit the Hairstyle section of our blog to explore the latest tips and trends.
Read also: