We see that you are considering the prospect of becoming fitter and healthier and that is why you have to embark on the journey to becoming even more conscious about the choice of dish that you choose to savor for a meal. These fantastic smoothie recipes will help you become even healthier and fit every day. Maybe you are heading out to work in the morning and you need something light as well as filling to keep you going for the day!
The myriad flavors that we have here listed below are simple and so easy for you to make. These smoothie recipes are even ideal for beginners who are finding it impossible to stick to strict weight loss plans. If you are one of them then you have come to the right place indeed. The smoothie bowls will leave you with a sense of contentment as you try them out.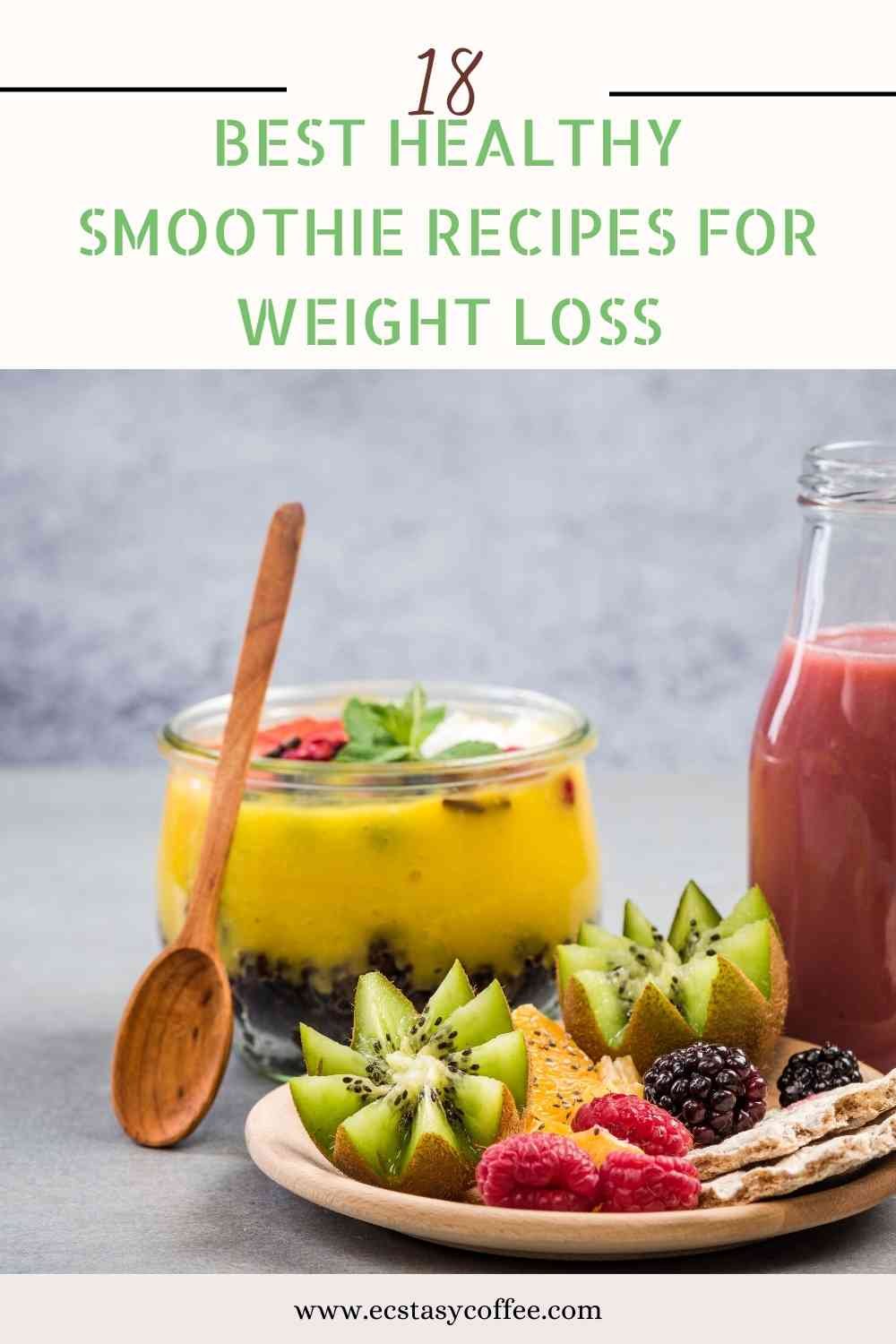 Best Healthy Smoothie Recipes
These dishes are exotic and will make this journey of losing weight even more healthy and happy. Try out these smoothie bowls which we have brought exclusively for you to enjoy. With so many options waiting for you, waste no more time and get them done with perfection. Check out these amazing dishes that are juicy and wholesome to have for the season.
You can try out different kinds of smoothies every day so the time does not become monotonous and you enjoy the journey well. The dishes are fantastic and you can relish the wholesome meal for breakfast or dinner. A bowl of smoothies is all that you need to keep you full and happy.
1. Raspberry Peach Smoothie
The raspberry peach smoothie of vibrant colors and loads of tangy raspberry flavor is fascinating to enjoy! The sweet peachy essence by Mirth Made is one of our favorites and such an amazing recipe to go for breakfast. Grab your blender and get it done already!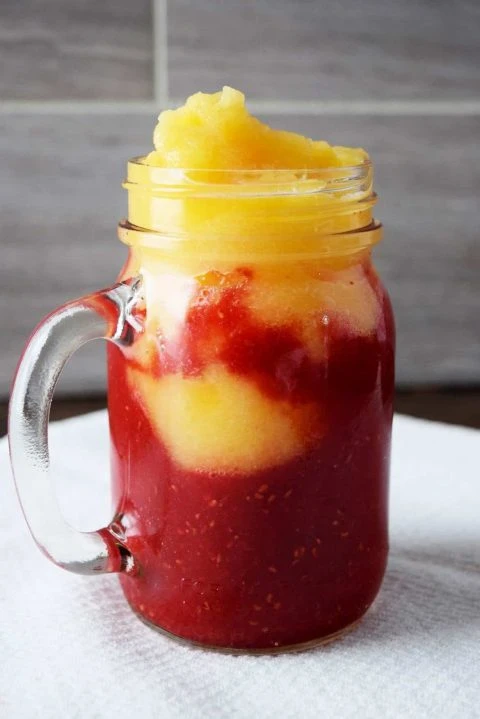 Recipe – Mirth Made
2. Blueberry Spinach Breakfast Smoothie
The yogurt added to the smoothie is rich in protein and a marvelous creation by Kristine's Kitchen. The smooth and yummy blueberry delight with the blend of spinach is a fantastic recipe that you will rather find so unique.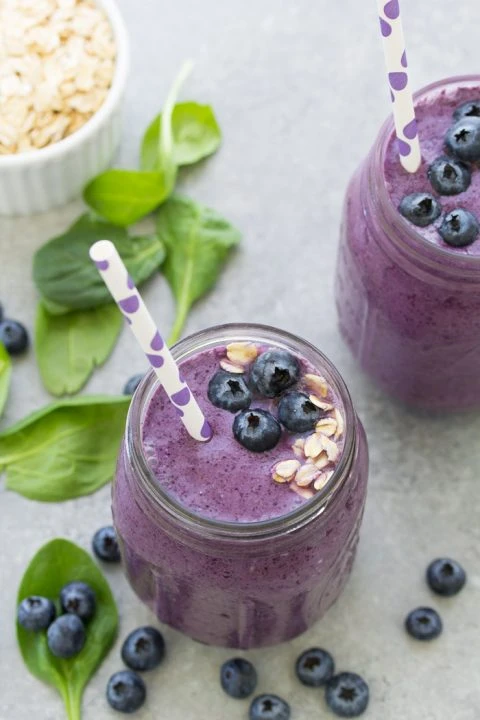 Recipe – Kristine's Kitchen
3. Strawberry Watermelon Smoothie
The juicy sweet strawberry watermelon smoothie is a dish so tempting to make. The recipe is present at Build Your Bite with the combination of strawberry and watermelon loaded in it. All you need is two ingredients to make this dish as a sweet indulgence on a weight loss plan.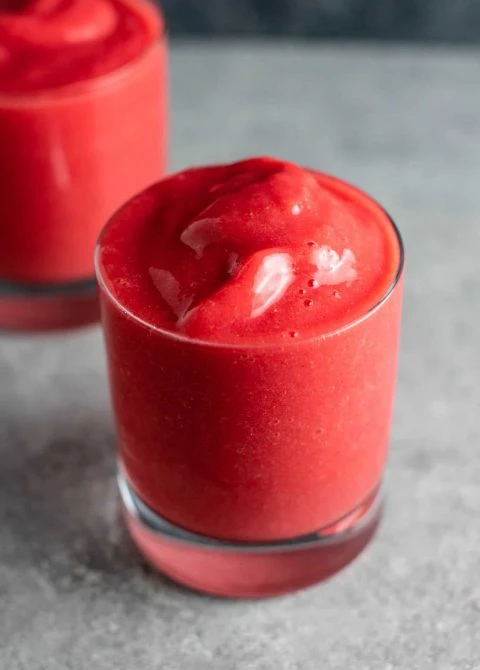 Recipe – Build Your Bite
4. Pear Cinnamon Oat Smoothie
The oat smoothie is rich in fibers and wonderful creations by Mom On Timeout. The fine cinnamon essence is refreshing and a magnificent dish that you can make for a healthy indulgence. Loaded with wholesome and yummy ingredients, the smoothie is simply out of the world.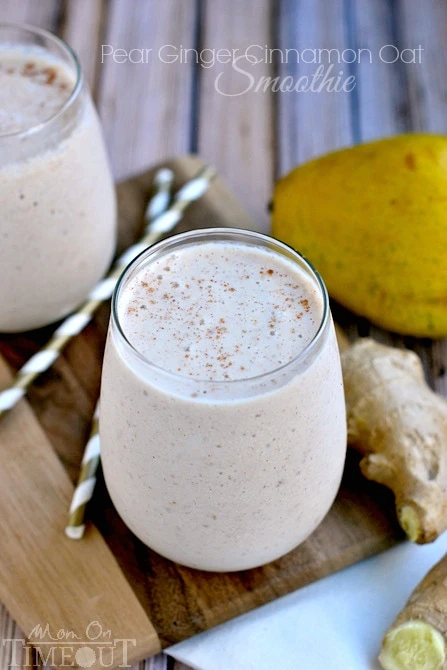 Recipe – Mom On Timeout
5. Raspberry Mango Sunrise Smoothie
A perfect one to begin your day with, the raspberry mango smoothie is a cheerful and great creation of a dish that you can follow at Hot Beauty Health! Topped with fresh raspberries, it is a great one to opt for.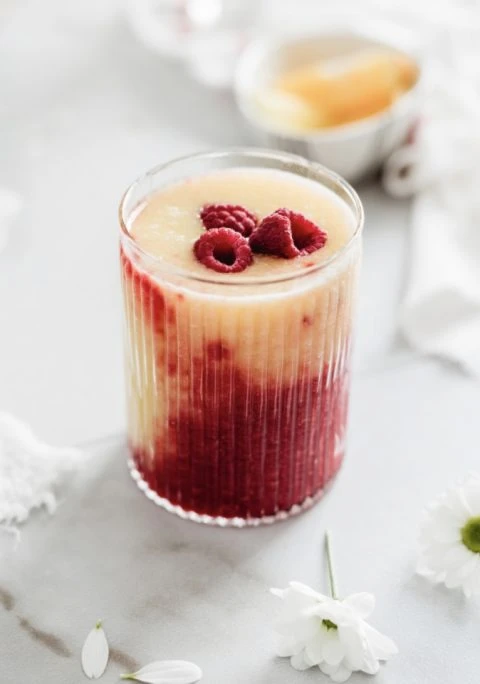 Recipe – Hot Beauty Health
5. Lemon & Blueberry Smoothie
The zesty and bright lemon smoothie is refreshing and a recipe by Cozy Peach Kitchen. All you need is five minutes to make this dish. The juicy flavor of lemon and blueberry is simply out of the world.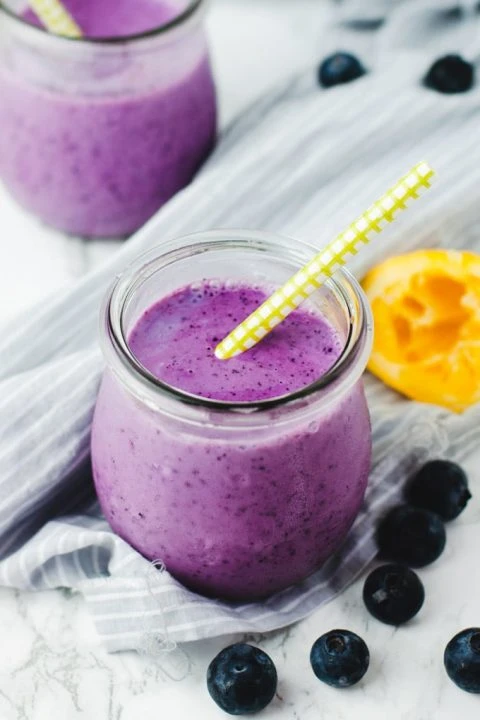 Recipe – Cozy Peach Kitchen
6. Peanut Butter Banana Smoothie
The gorgeous peanut butter banana smoothie is tender and made by Fit Foodie Finds. The tender banana and luxurious smoothie are wonderful and you will certainly find this a great one for you to make. Topped with choco chips, the dish is complete to enjoy.
Recipe – Fit Foodie Finds
7. Dreamy Chocolate Chip Mint Smoothie
The dream green smoothie is something that the kids find absolutely lovely. The recipe is available at Sunkissed Kitchen made with creamy mint syrup and a chocolate chip that is drizzled from the top. One glass right in the morning will keep them fit!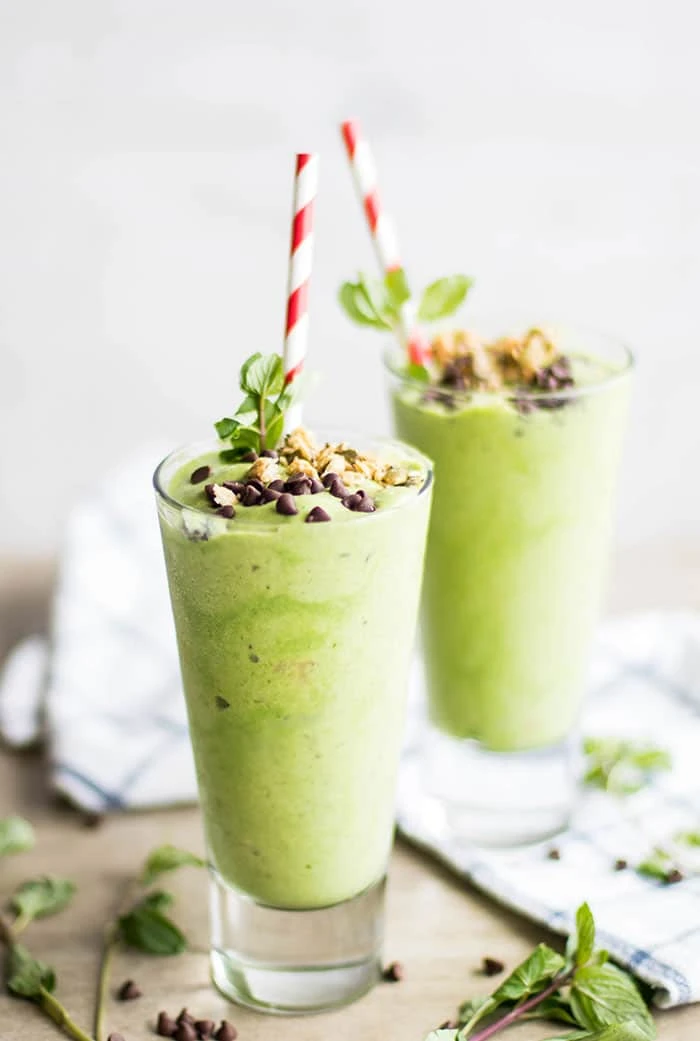 Recipe – Sunkissed Kitchen
8. Peanut Butter Banana Green Smoothie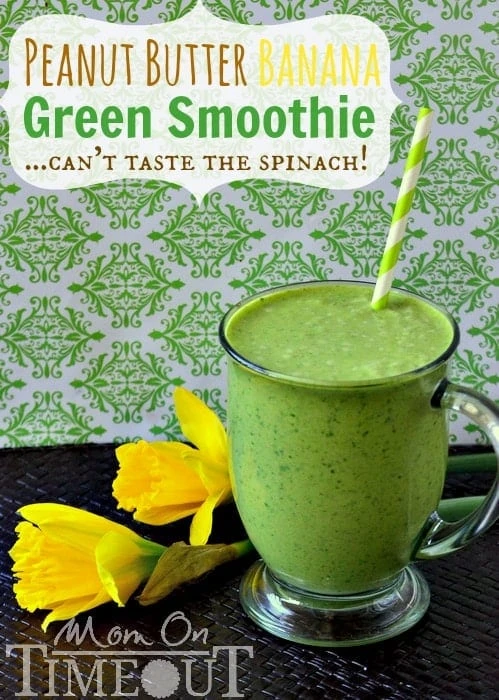 Recipe – Mom On Timeout
9. Strawberry-Banana Colada Smoothie
The strawberry colada smoothie is delightful and a recipe that is made by Half Baked Harvest. The combination of strawberry and banana leaves you craving for more and more! Hungry in the middle of the day? Go for a glass of strawberry banana colada smoothie.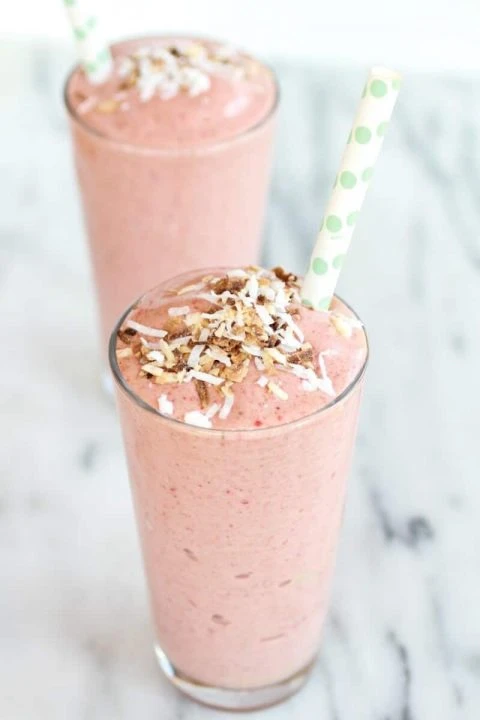 Recipe – Half Baked Harvest
10. Bananas Foster Smoothie
We have made use of yummy banana and caramel to make this dish by Mom On Timeout. The unique foster smoothie is so easy to make and the flavour of rich caramel topping the banana smoothie makes it a wonderful choice indeed.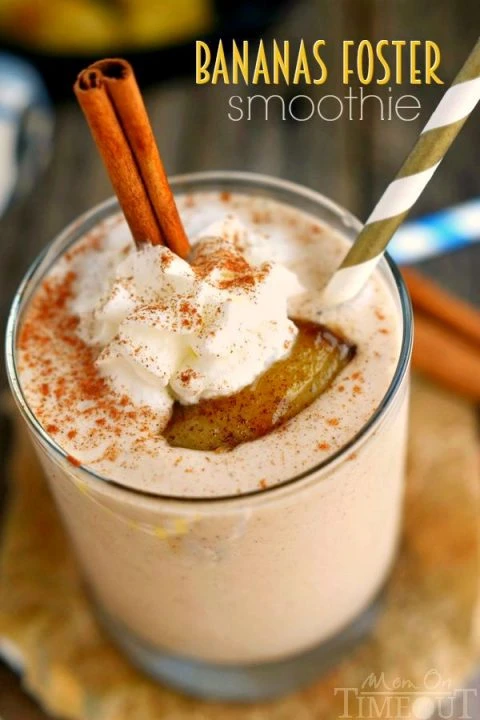 Recipe – Mom On Timeout
11. Strawberry Banana Smoothie
All you need is three ingredients to make the sumptuous strawberry banana smoothie. You will find the recipe at Live, Eat, Learn which is indeed ready in just a couple of minutes. A glass of banana and strawberry smoothie is enough for a wholesome breakfast.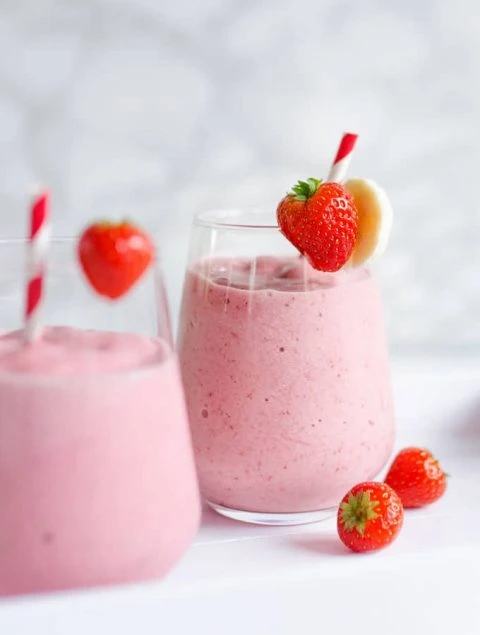 Recipe – Live, Eat, Learn
12. Detox Spinach Green Smoothie
Feeling hungry in the middle of the day? But you also do not want to munch on unhealthy snacks? Well, then the detox spinach green smoothie is the best option that you can indulge in. The recipe is present at Vibrant Plate.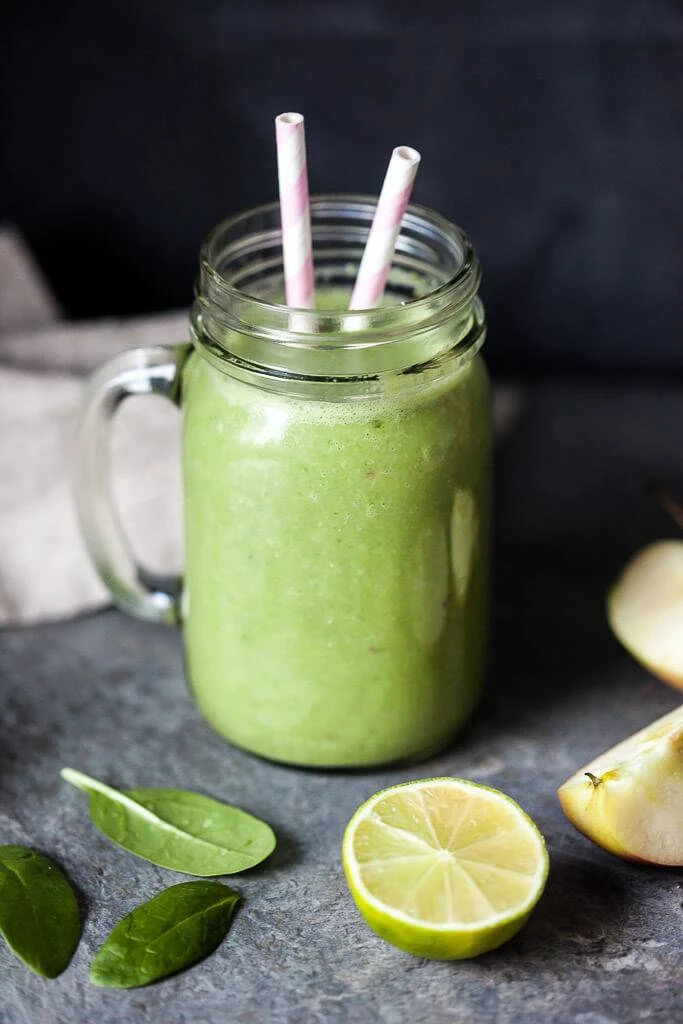 Recipe – Vibrant Plate
13. Copycat Jamba Juice Aloha Pineapple Smoothie
The copycat Jamba Juice Aloha Pineapple smoothie is a wonderful recipe by Six Sisters' Stuff that is one of the most distinguished choices you can opt for as a dieter! The tasty blend of fruits is a must-have.
Recipe – Six Sisters' Stuff
14. Strawberry Mango Smoothie
The sweet mango and orange juice are fascinating and combined with sumptuous strawberries. The recipe is present at Baker By Nature and is so refreshing to relish. The bi-colour juice is a great option that you will be delighted to try out and every gulp will be sheer bliss.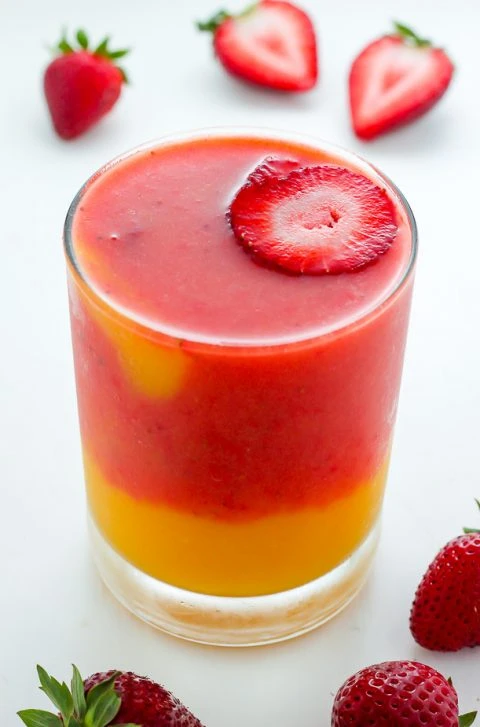 Recipe – Baker By Nature
15. Delicious Pineapple Smoothie
The mango and pineapple is a refreshing choice of the dish by Yummy Yummy Kitchen which is so tempting for you to enjoy. The delicious juice itself is served inside the pineapple and a much-relished drink that you should give a try.
Recipe – Yummy Yummy Kitchen
16. Mocha Breakfast Shake
Here is a protein-rich breakfast that you can savour when you need a lot of energy for the day and lack time in the morning to make something. This recipe is available at Mom On Timeout and all you need is chocolate and coffee to prepare this drink with perfection.
Recipe – Mom On Timeout
17. Lemon Smoothie
We have made this smoothie with enriching lemon, honey, and ginger which is a recipe by Foxes Love Lemons. The delectable smoothie right there on the table is a very delicious way to turn into a healthy dieter this season.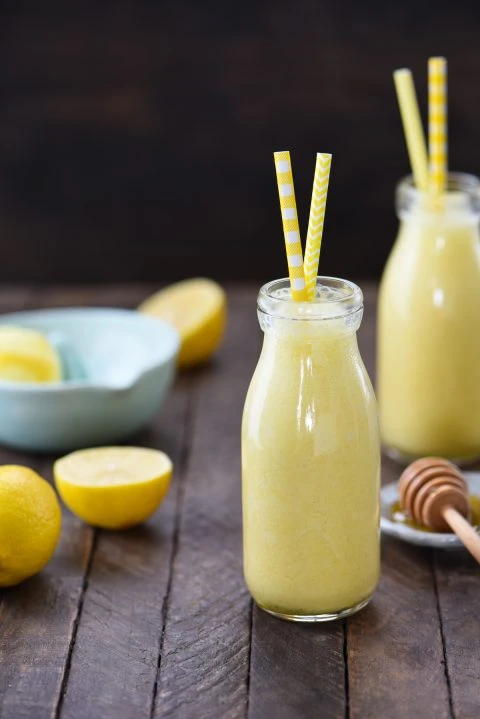 Recipe – Foxes Love Lemons
18. Tropical Chia Banana Smoothie
The classic tropical smoothie with banana is a wonderful choice that you must make. The dish is available at RecipeMagik topped with chia and a beautiful blend of honey, raisin, and coconut milk. Use oatmeal for escalating the food value of the recipe.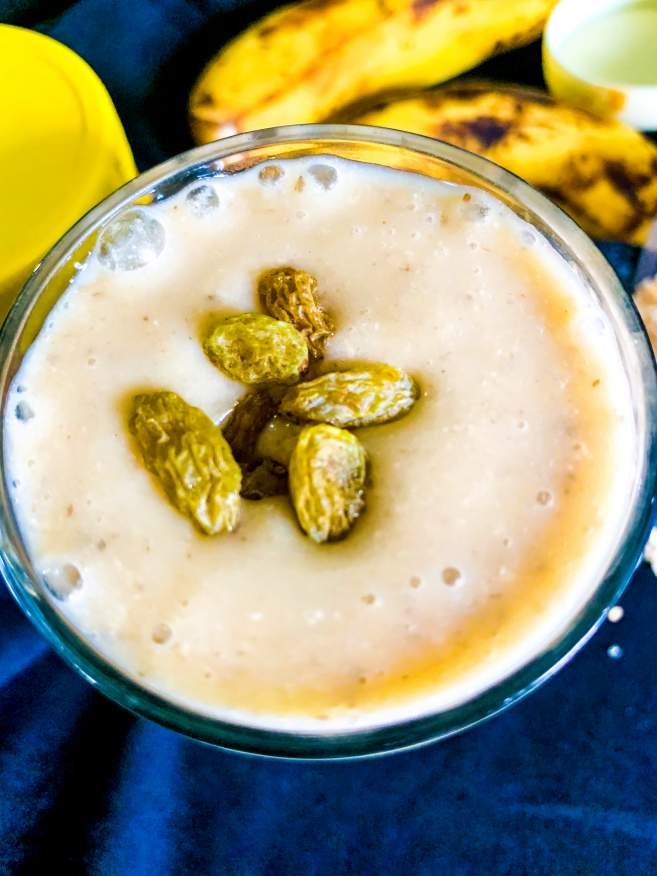 Recipe – RecipeMagik
Read also: