So, you're thinking about eloping. Congratulations!!!
If you are anything like me, the idea of elopement was romantic when I first heard it. It's still that way for me, but in a more reality-based sort of way now that the idea is no longer strange and foreign to me. But one thought kept occurring to me as I was slowly piecing together how we'd make our elopement happen: where? You can't have an elopement without a place to actually have your ceremony, right? And there are tons of factors to consider when choosing a location to say those all-important vows.
So if you're like me and you need help thinking about where to hold your elopement, I've got some starter questions for you and some helpful tips. These are the ones that (with the exception of the last one) I asked myself before we had decided on a location. Whether or not you think they apply to you is up to personal preference, but I hope at least one of them rings true enough to give you some help in choosing a location for your special day!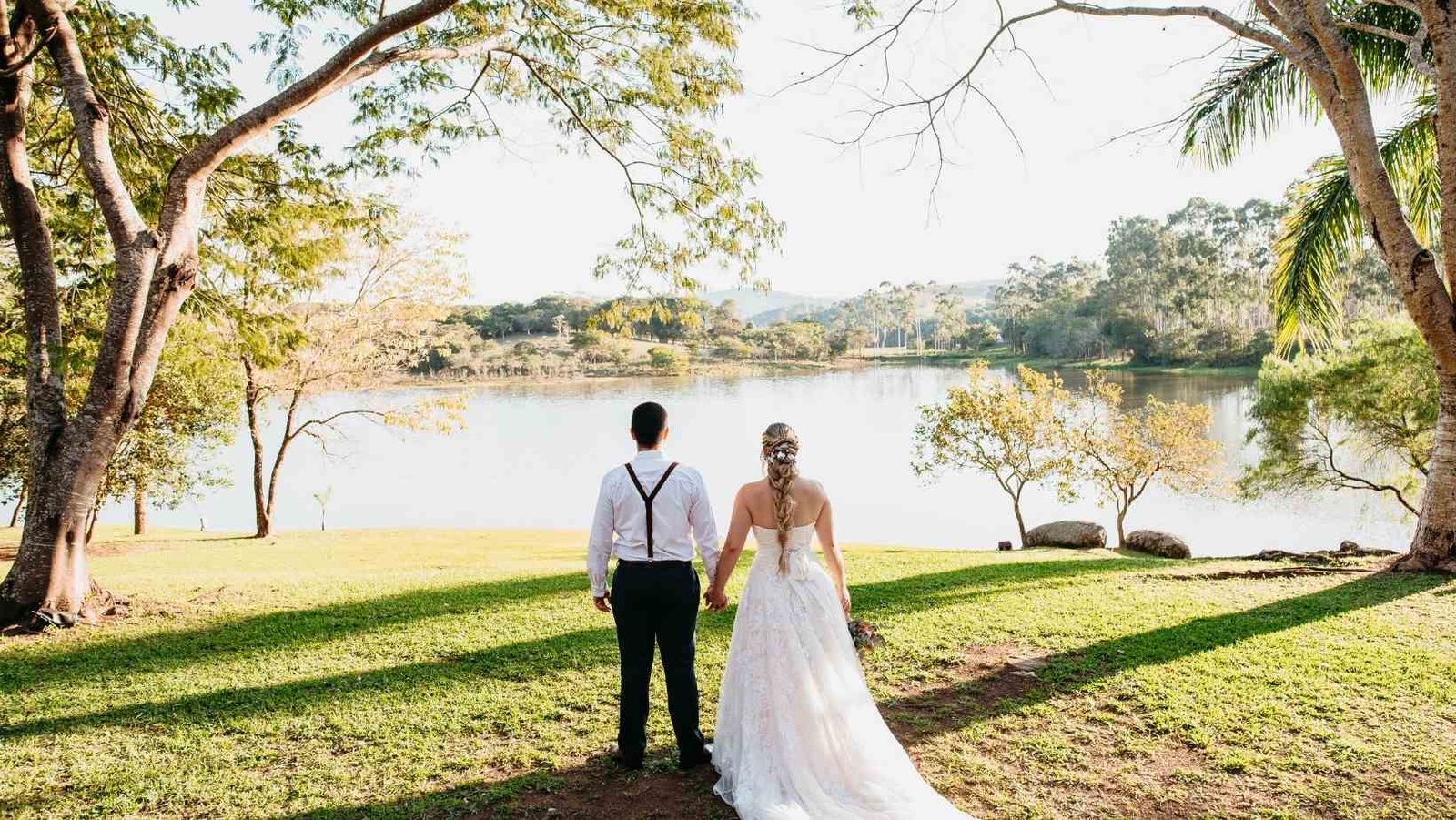 Now, let's get going...
1. What will it be like outside?
This sounds pretty obvious when I say it like that, but it's actually a question I didn't ask myself until we had chosen a location. Now, I don't mean to imply by this that you need to check the weather every day while planning a wedding because...well, let's be real: you don't. But there are certain things in life about which it is wise to be prepared, and if your elopement happens during monsoon season or scorching hot summer days, you might want to seek an indoor alternative for your vows.
Fortunately, there are plenty of other places suitable for elopements where you can take shelter from the rain, snow, windstorms, etc. In fact, most state parks have pavilions available for reservation.
2. What kind of climate do you like?
Really think about what you want the weather to be like on your day and research the locations that you have in mind so that you don't arrive during monsoon season or when the weather will be below freezing. Keep in mind while the weather might be mild in a desert climate it is still possible to be very cold in the winter and ever get snow.
3. What activities do you want to do during your elopement?
Have a picnic in the park, or ride an outdoor roller coaster? You might want to pick a destination where there's plenty of outdoorsy stuff nearby!
4. Love sunrises and warm weather?
Pick a place with palm trees and beaches! Cool coastline breezes blowing through your hair while you watch the sunset sounds amazing, right? Go somewhere near the shoreline to create a more romantic elopement.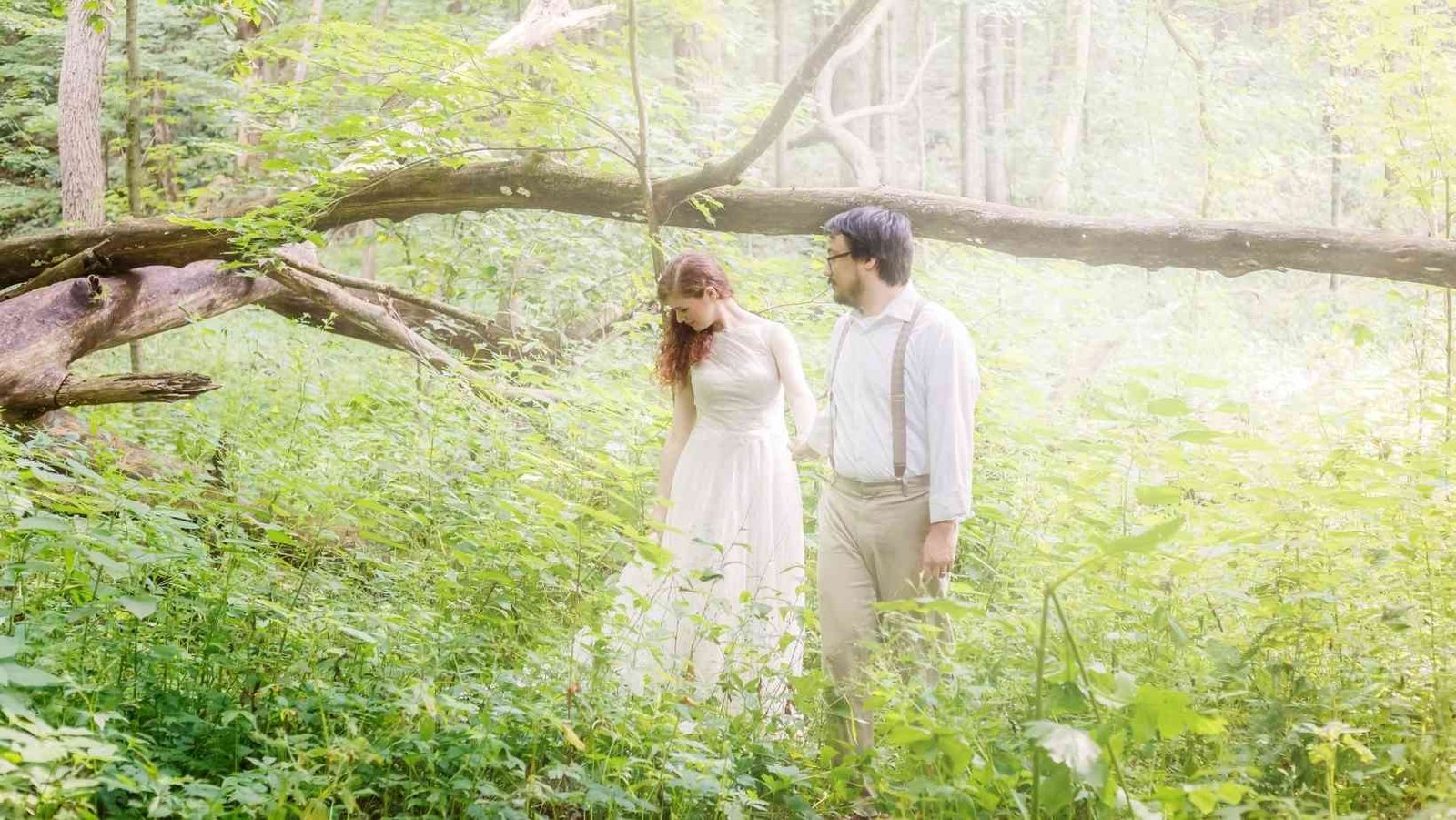 5. Love spending time outside in all kinds of weather but you're not a fan of humidity or high elevation?
Pick somewhere dense with trees. The lush environment will keep you from overheating on sunny days, and when it gets cloudy out, you'll stay nice and dry.
6. How private is the location going to be?
Seclusion can be an important element when selecting a location since so many introverted individuals decide to have an elopement. National Parks provide epic backdrops while providing privacy during times of the year when public schools are in session.
7. How many people will be in attendance?
When I first began researching elopement locations, I made sure that the place was not only beautiful but also had enough room for everyone that we wanted to have attend our ceremony. We ended up choosing a section of the beach in Hawai'i where we'd stayed on our honeymoon and sipped pina coladas with friends before; it wasn't the most secluded spot, but there was plenty of space for our immediate family (my husband's parents and siblings and my mom) besides us. It worked out perfectly!
8. Does your elopement have a theme or color scheme?
Choosing a location that reflects your personality might be something to consider if you want your elopement to be as "you" as possible, or it may simply suggest a certain aesthetic. For example, we wanted to keep our elopement low-key and simple (since right after the ceremony we hopped on a plane for two weeks in Fiji), which made Hawai'i perfect--it's already laidback and gorgeous, so we didn't have to try too hard! But say you have decided upon a Christmas-themed elopement. Finding a location with evergreen trees and snow will be perfect, locations like this exist with mountainous terrain in Colorado.
The color scheme you decide upon should accent your location. That bright pink sash will only clash with your surroundings if you choose to elope on Ruby Beach where the rocky textures and natural hues of the environment dominate.
9. How much accessibility do you need?
Are you looking for a location that is handicap-accessible? If your loved one has trouble walking or is in a wheelchair, then choose an elopement location that will accommodate their needs. Some locations might require miles of hiking, apps like AllTrails can give insight into a location and how to get access to it. It also provides reviews from other visitors and you can upload pictures.
Still, Stumped??
If you are stumped on a location or need further elopement assistance there are always professionals that can help out. An Elopement photographer specializes in planning the perfect day and can give ideas that you probably wouldn't have thought about. With all the informational resources out there and hopefully with the help of this article you can plan the elopement of your dreams!