The population is growing, there's no doubt about that. A national population projection estimates that the number will surpass 70.1million by mid-2029, but there's already a shortage of housing, so what will it be like in nine years' time?
More than ever, people are joining houses of multiple occupancies (HMO's), they're living in bedsits and renting micro-apartments. These small spaces are sometimes all they can afford and they're likely to be more necessary in the coming years. But that doesn't mean they can't be homey or give the illusion of space. Here you'll find some advice about what are the best ways to save space in your home, information about ottoman beds and bed frames, and more. So, let's make the most of what space you have…
What are the best ways to save space in your home?
You don't have to live in a tiny space and just accept it as is – there are plenty of tips and tricks to help your room seem taller and wider and brighter. You've got to think differently, assess what space you do have and use it in the most efficient ways.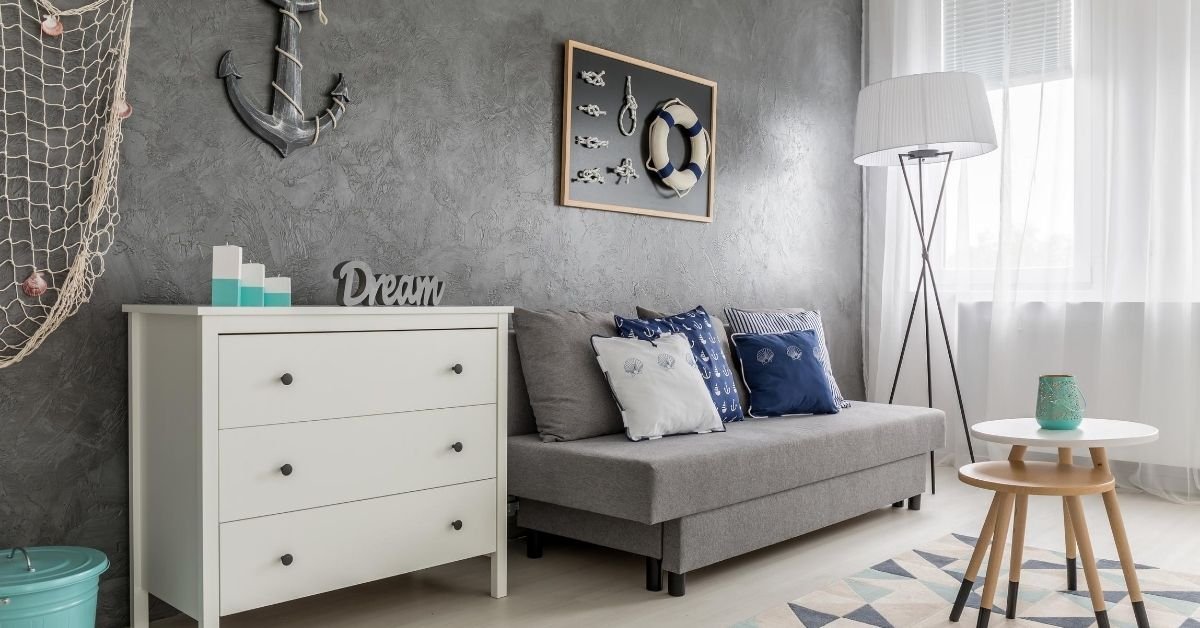 Two for one furniture
If you're limited on space, then furniture with multiple uses is a godsend. A table where the velvet chairs fit snugly underneath and can save you roughly 50cm of space all around. A footstool with storage gives you an extra place to keep things. A sofa bed can save you meters of space during the day. A lot of this type of furniture is named ottoman: ottoman stools, ottoman beds, but why are ottomans called ottomans?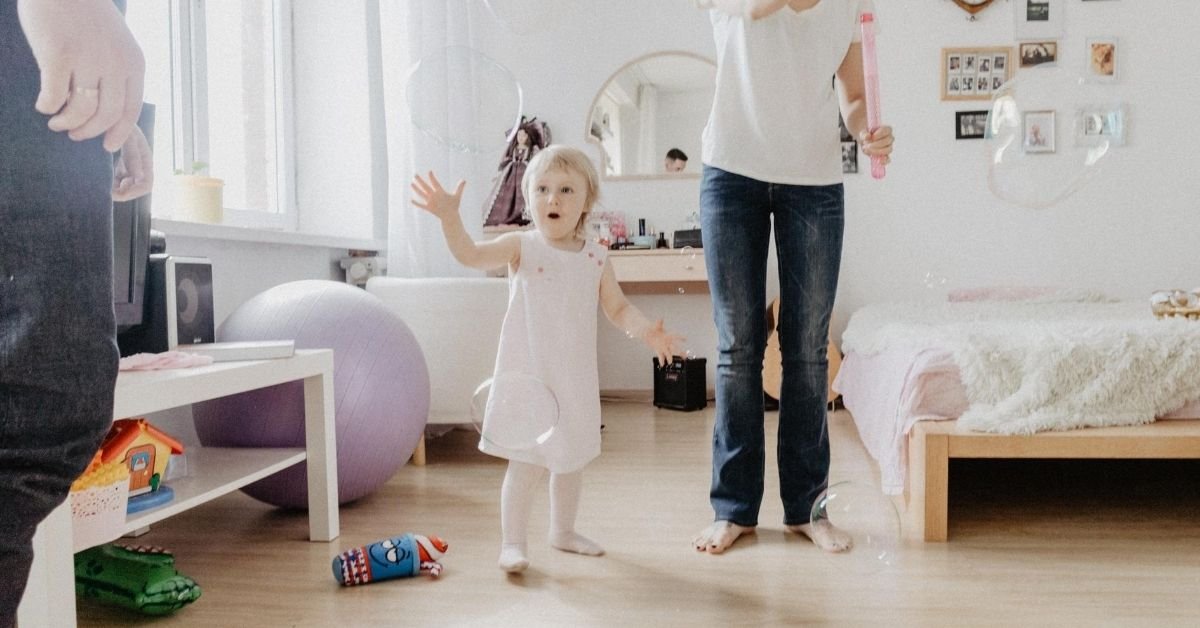 Simply put, it's because that's where the style came from in the 1700s. But there are loads of options for you, including collections specifically for smaller spaces, so do a bit of shopping and see what you can find.
Make the most of unused space
If you've got high ceiling then anything above your head height is potential storage space. Invest in high shelving for your boxes or make a stunning ceiling-high library. The same can be said of large, tall cupboards – if you need more room or more shelves, consider investing in some storage savers to give you additional shelves or hooks which make it easier to stack things.
The old mirror trick
This is could be the most well-known space-creating trick – using mirrors to create the illusion of space.
Place them opposite windows to reflect the outdoors and make the room brighter
Angle a mirror to reflect light into a darker corner of the room
Create a mirror-wall to make the room look double the size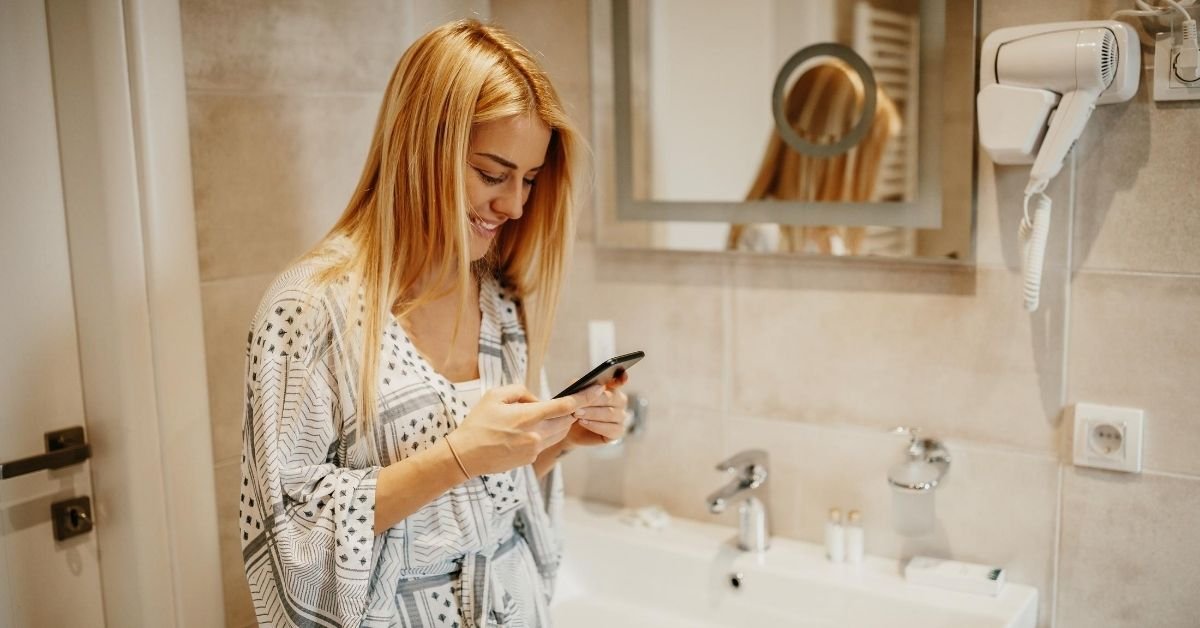 However, the best thing you can do is declutter or hide your mess. We're not suggesting you have to go full Marie Kondo and check if everything brings you joy, but just tidy up a bit and maybe donate a few bits to charity. Some easy ways to hide your clutter include a bookcase with doors to hide all the bric-a-brac and different coloured DVD and book covers. And you can make use of decorative boxes and drawers to hide papers, knick-knacks and more. At the end of the day, clearer surfaces don't just give you peace of mind, they're easier to keep clean and dust-free too.
What are some space-saving hacks for bedrooms?
Let's start with the bed – the most important component of a bedroom. We've already mentioned sofa beds which are huge space-savers, but they're not always ideal for long-term use. There's a lot of interest around beds and frames at the moment. For example, a lot of people are asking, does your bed frame affect sleep in any way? And it does. A poorly structured frame won't support your mattress as efficiently.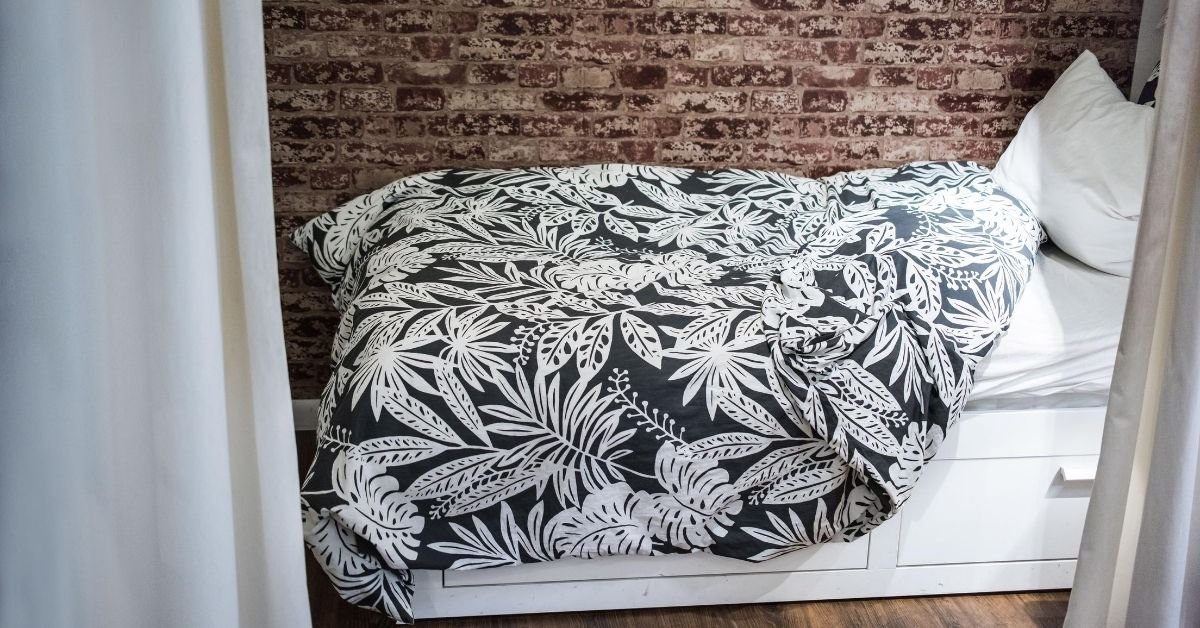 Divan beds are a good option for support though. They're typically solid-based beds which fully hold your mattress, but they can be a huge space-waster if you go for the basic model. Pay a little extra and get one with drawers in the side. Or even spend a little more and get an ottoman bedframe. These are great for storing pillows, duvets, seasonal clothes and shoes. And they're beautifully designed too. Alternatively, if you're going for a bed on four feet instead, try and find storage boxes you can slide and fit underneath.
Other ways to make room in your bedroom
Just like in your kitchen and living room, you've got the make the most of your space, so here are a few ideas:
Space-saving hangers allow you to have four things on one hook so you use all your wardrobe space! (Adds them to basket…)
The back of your door is a great place to hide clutter, so think about purchasing an over-the-door shoe organiser or over-the-door hooks. (Yes Please! No more tripping over shoes by the door.)
Foldaway furniture is so useful. This fold-down, wall-mounted table, for example. When you need a desk, pop it down. When you need the space, fold it away. Simple!
Hide your titbits with a wall-mounted mirror and jewellery armoire. As a mirror, it makes your room look bigger. As an armoire, it keeps your jewellery, your ties, your cosmetics – everything – organised and squared away.
Organise your drawers to keep everything in its place. You can DIY these with some cardboard, but there are professional options too. (Need socks, find socks.)
Buy other kinds of ottoman furniture like end of bed benches or corner seating. It's small seating for you when you're getting ready or relaxing, but they're also storage for pillows, clothes, blankets or coats.
If you're styling up a small room for two siblings, consider the classic bunk beds. They're the perfect use of vertical space and use minimal floor space. (The race for the top bunk is on.)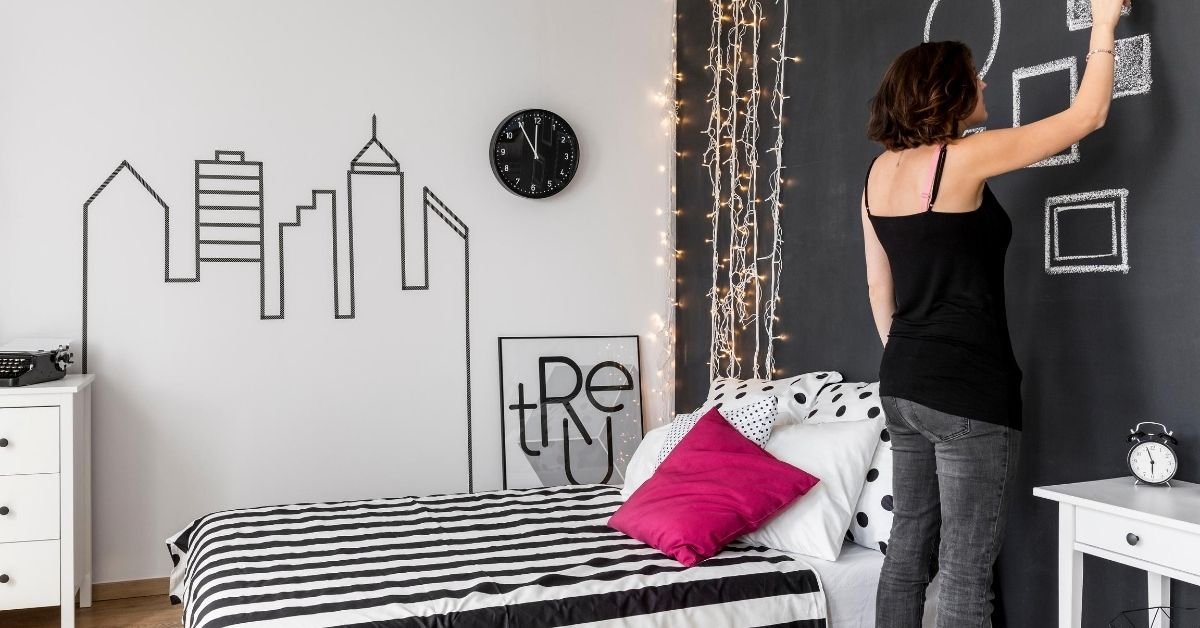 So, don't stress about how to decorate a small bedroom or a small house. It's a lot more commonplace these days and will become more so in the coming years. Just think outside the box and up the walls, don't limit yourself and shop around for your ideal space-saver – that perfect ottoman bed or storage footstool will be out there waiting.