Camping is hugely popular, and many people love that it can quickly and easily get them away from the hustle and bustle of everyday – potentially very stressful – life. Camping is the ideal way to reconnect with nature and make memories with loved ones, and it's a good way to get real value for money when you want to go on holiday.
There is one issue, though. There are so many different types of camping trips you can go on that it can feel confusing when you start to look into them. Which camping style is the right one for you? To answer that question and help you understand what it is you want from your trip, keep reading for some useful information and advice.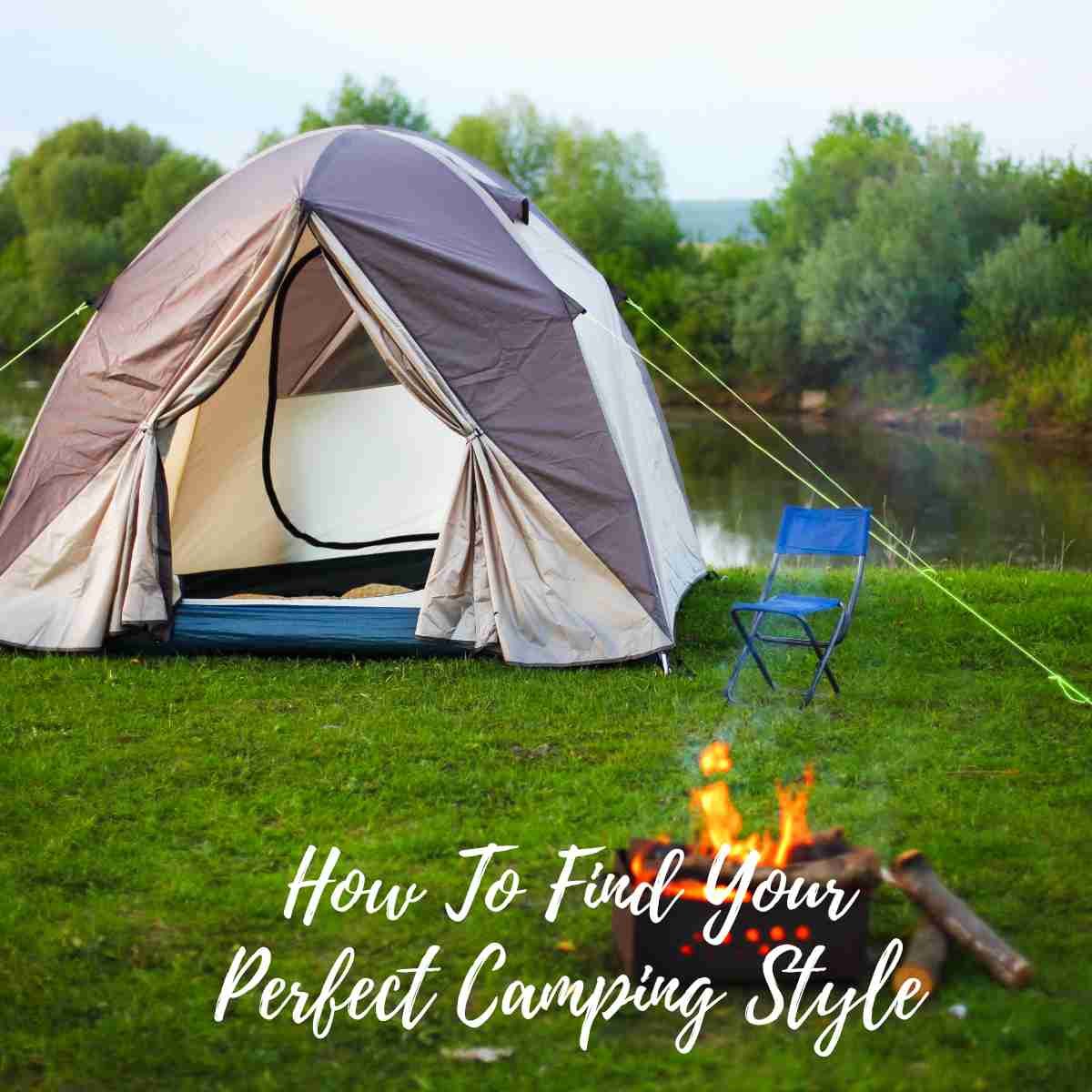 What Are Your Camping Goals?
The first thing to think about when you are working out the perfect camping style for you is to consider your specific camping goals. What is it you're looking for on your outdoor adventure? Do you want relaxation and peace and quiet, or would you rather do a lot of activities like hiking with your new vegan walking shoes and fishing? Do you want to go alone or with others? Do you want to be entirely self-sufficient, or do you want the safety net of a properly maintained campsite?
These and similar questions are the ideal jumping-off point for choosing what kind of camping you want to do. Once you know what you want to get out of your trip, you'll be much more easily able to determine the kind of camping that will work best for you.
Think About Your Comfort Level
When it comes to camping, there is no one-size-fits-all option. Some people are quite happy to sleep on the ground in a tent in the middle of nowhere with no mobile phone signal, and others need to be within walking distance of a shop or at least a shower. This is why you need to think about your comfort levels and how far you're willing to go on your camping trip.
You'll need to think about:
Sleeping arrangements
Bathroom facilities
Cooking facilities
If you're new to camping, it might be best to hire a caravan or campervan rather than diving straight into a tent in the middle of nowhere, for example. You can work your way up from there once you've tried different options out.
Know Your Budget
Camping is generally a very affordable way to go on holiday, but that doesn't mean it's free, and there are still some costs to consider. Some camping options are more expensive than others, so if you have a budget to think about, this can help to narrow down your choices.
Things you'll need to include in your budget are transportation, camping equipment, food, and any activities you might want to do while you're away. Hiring a caravan or a yurt, for example, is going to be more expensive than using a tent, but if you definitely don't want to stay in a tent, you might look at cheaper options when it comes to activities, for example. Knowing your budget first helps hugely when it comes to booking your camping trip away.
Read also: