Finding the perfect blend of flavors that complement each other is an art that requires mastery and a well-developed palate. One delightful pairing that most people enjoy is the beautiful fusion of coffee and desserts. This partnership offers an endless world of rich, intense, and harmonious flavors waiting to be discovered and savored.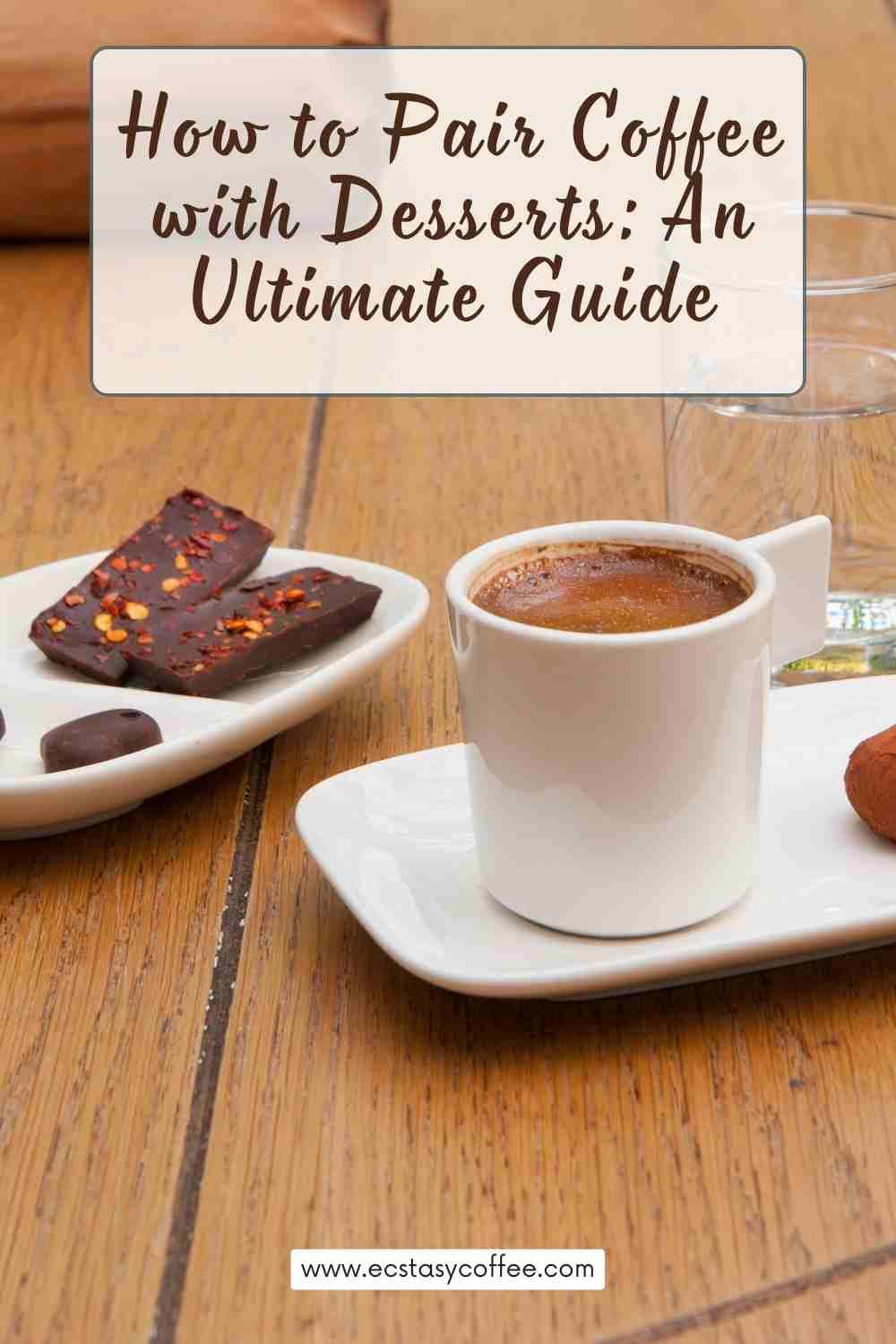 This guide will help you unlock the secret to pairing your favourite coffee with various desserts to elevate your tasting experience.
Introduction to the world of Coffee
When it comes to the global coffee culture, diversity is the only constant. From the bold and smoky French Roast to the delicate and fruity Ethiopian Yirgacheffe, the spectrum of flavours found in coffee is vast and diverse. Each coffee variant, thanks to its unique origin, processing method, and roast level, carries distinct flavour notes, ranging from fruity, chocolatey, and nutty, to earthy, floral, and spicy. Understanding these nuances is the key to making the perfect pairing with desserts.
While enjoying coffee at a café is a delightful experience, there's something innately satisfying about brewing your cup at home. And having the right equipment at home can make all the difference. For instance, investing in a good quality coffee machine for home allows you to customise your coffee exactly how you like it, enhancing your overall coffee experience.
The art of pairing
Pairing coffee with desserts involves blending flavours that complement each other. The idea is to balance the elements of sweetness, bitterness, acidity, and aroma so that one does not overwhelm the other. For instance, a rich, full-bodied coffee will pair well with a dense dessert, while a light, fruity coffee is best matched with a less intense dessert.
Pairing examples
Espresso with Dark Chocolate: The robust, full-bodied flavours of an espresso cut through the bitterness of dark chocolate, creating a harmonious and balanced pairing.
Cappuccino with Tiramisu: The creamy froth of a cappuccino melds perfectly with the mascarpone cheese in tiramisu, while the espresso notes complement the coffee-soaked ladyfingers.
Kenyan AA with Lemon Tart: Kenyan AA, known for its bright acidity and berry flavours, offers a delightful contrast to the tartness of a lemon tart.
Ethiopian Yirgacheffe with Blueberry Pie: The fruity and floral undertones of Ethiopian Yirgacheffe beautifully complement the sweetness of a blueberry pie.
Guatemalan Huehuetenango with Cinnamon Roll: The spiced and cocoa notes of Guatemalan Huehuetenango resonate with the spicy sweetness of a cinnamon roll.
With the right knowledge and a bit of adventurous spirit, you can explore and enjoy the fascinating world of coffee and dessert pairing
Whether you're a coffee connoisseur or a casual enthusiast, creating these delightful combinations at home is a gratifying experience. All it takes is a quality coffee machine for home, a selection of your favourite coffee beans, and a range of tantalizing desserts.
Remember, the ultimate aim is to enjoy the journey and discover pairings that satiate your palate. So, put on your barista apron, start brewing, and embark on this exciting tasting adventure! Happy pairing!
Read also: