Lately, due to COVID-19, most of us are spending more time at home, lockdown in the same rooms, and looking at the same walls that can affect our mood. Maybe you hope for a different hue, a new ambiance, or just a new home project to keep us occupied.
Changing your mood might be as simple as painting a new color on your walls. But which hues do you want to pick?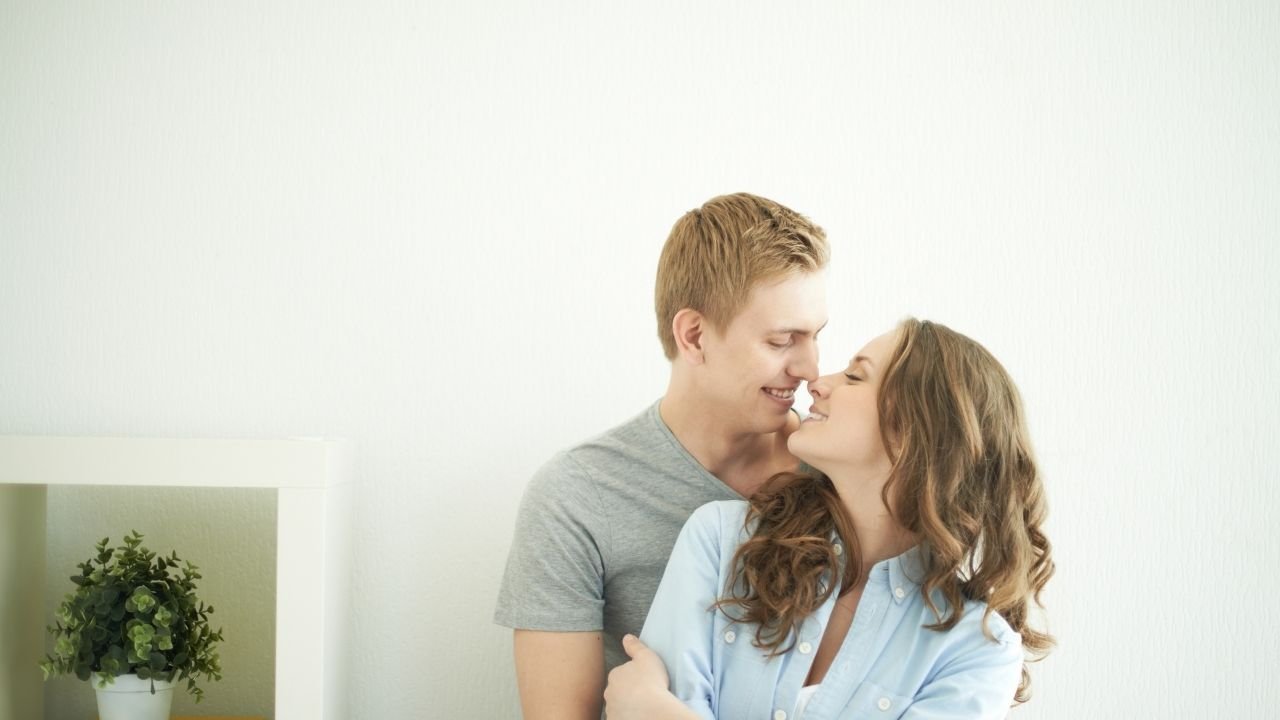 There are ways to invoke unique feelings, whether you are redesigning a room or your entire living area, simply by deliberately choosing the correct wall paint.
You can create a more vibrant living space, an imaginative kitchen, a quiet and relaxing bedroom, or a studious-minded study by adopting colors' psychology. So go ahead and transform that room into your dream vision.
Depending on the paint color you choose, you can make an enormous room appear more intimate, or a small space looks a little bigger.
Spend some time thinking about what atmosphere do you want to create?
Are you intrigue? Keep reading and find out how the wall colors in a room can influence your attitude, emotions, and even behavior.
Jump to:
The Psychology of Color
Do you feel nervous about being in a yellow room? Can the color blue make you feel relaxed and calm? Artists and interior designers have long claimed that color can profoundly impact moods, thoughts, and perceptions.
For centuries scientists, artists, and interior designers have studied color psychology. Years ago, some ancient civilizations in Egypt and China practiced light therapy (also known as chromotherapy) using colors to treat ailments.
Color is a powerful communication tool and can affect mood, influence physiological reactions. Blue and green colors, for example, foster a happy, peaceful feeling while yellow and orange colors will help us feel more active and creative.
The expertise learned by researching color psychology has helped guide advertisements, promotions, and art over the years. It has also modified decisions on interior architecture, from workplaces to residences. Some color/mood views, like "I have the blues" or "I am green with envy" have even made it everyday sayings.
Colors Have Personalities
Can your thoughts and actions be disturbed-relaxed, or inspired, packed with harmony, or energized only by the colors surrounding you? Yes.
When choosing your rooms' main color, having "color personalities" in mind and your purpose for that room is a great idea.
Would you like to provide a calming area for your teething baby or a vibrant, creativity-inspiring paint for your painting or crafts room? Do you work at home and want to help boost your productivity?
Color saturation, how deep or how bright the hue is, may also affect its influence. For instance, a vivid, canary-yellow wall would have a more joyful effect than a darker, dark yellow one. A deep red hue can be perceived as more aggressive than a more delicate, friendly rose.
Warm Vs. Cool Colors
Different colors can influence emotions primarily based on the hue, shadow, tint, or tone of color and whether it is cold or warm-toned.
Red, orange, and yellow are warm colors. They evoke pleasure, joy, and energy feelings. However, they may also have an effect of catching attention and signaling danger or may cause you to take action (think stop signs, hazard warnings, and barrier tape). Red can also heighten the appetite of a human.
On the other hand, gray, blue, and purple are cool colors. They are typically relaxing and stimulating, but they may also convey sorrow. These colors give more of a calm, peaceful, soothing feel to a room.
While warm colors advance, cool colors recede into the background, so if you have a small bedroom, a cool wall color helps make it look roomier. Let's not forget neutral colors such as whites, grays, blacks, and color ranges when deciding on colors.
Based on their undertones, these colors may be either warm or cold.
Choosing the Right Color
Now that you have some understanding of color temperatures and how colors can affect a room's mood, it's time to discover ways to transform your wall painting colors. Here are some common colors and their effect on your home and space choices.
Blue
Blue shades have outstanding bedroom options. A soothing, serene color that lets you relax, re-balance, and clear your mind after a busy day, blue also helps lower your blood pressure and maintains your breathing regularly.
It is the most popular color because it symbolizes the sky and heaven. Those who like blue are trustworthy, loyal, friendly, and strong. Because of its calming power, blue works well in the bedroom.
Walls in calming hues of blues and greens also are great for lounging rooms, offices, dining rooms, and living rooms.
Pink
Pink is a more subdued hue of red. It inspires creativity, imagination, and balance. Pink walls help mitigate frustration and other bad emotions, providing a positive, happy, creative atmosphere.
It represents femininity and romance, sensitivity, and tenderness. It is ideal for kitchens, nurseries, playrooms, and imaginative workspaces.
Green
Green makes you feel optimistic and refreshed. It symbolizes health, new beginnings, and wealth. It invokes an atmosphere of abundance as well as peaceful reconstruction. It is also is a great choice for people who love the outdoors, giving a natural look. Green hues are excellent options for sleeping rooms or offices, too.

White
It represents youth and cleanliness, evokes simplicity, honesty, and innocence. White creates a relaxed, refreshing feeling. This color can open your room's look, making it look more spacious and more natural. White ceilings make the room feel higher. It is a color you can use in any room.

Red
Red is the most psychologically stimulating color. It conveys confidence, excitement, and energy. Some people see red as a romantic and social color, equating it with red flowers and Valentine's Day. However, red is associated with violence and hate, too. It can increase the heart rate and blood pressure, which is associated with irritability.
Reserve it for rooms where you entertain and hold gatherings or one wall of a library or another room. Low-light rooms with red walls do exude an elegant aura.
Purple
Purple stirs up creativity. It is the hue of royalty, luxury, and wealth. Lighter violet colors are also used to soothe or relax an audience, incorporate violet to make a design look more glamorous or a lighter violet to show romance and mystery.
Purple colors on the walls of your art gallery, craft space, or family room will inspire imagination. If you love violet and want to repaint your bedroom, try a brighter, more calming and healing purple shade such as lavender or lilac.
Yellow
Yellow stands for pleasure, hope, and creativity. Anyone who enjoys yellow is drawn to what is modern and unique. Without being distracting to the eye, light yellow will add a cheerful feel to a spot.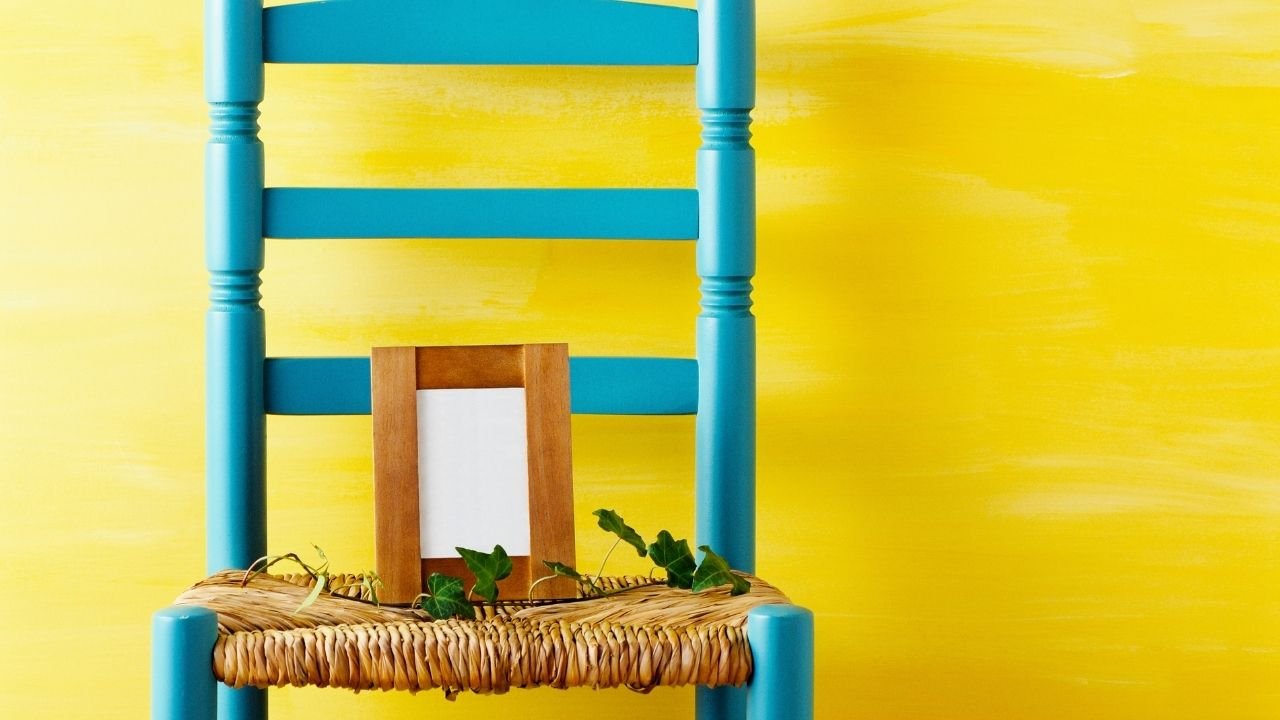 Brighten your room's look and boost your mood with bright, stimulating yellow walls. This bright hue enhances energy and helps instill a feeling of happiness and pleasure. It can boost physical and mental strength and make a great addition to your kitchen as you get ready for the day with that first cup of coffee. Soak up the sunshine and flowers appeal to an uplifting glow.
You can use it to paint the kitchen, laundry room, and porch walls, wherever a sunshine look is needed.
Gray
A classic and sophisticated color that goes well with most colors. Some of the most trendy interior wall colors are the many warm and cool shades of gray, adding a versatile style that is perfectly neutral to incorporate your special touches.
Gray walls can, however, cancel out imaginative, energetic impulses. Most homeowners tend to have gray hues in living areas and bedrooms and to contrast them with different, more vivid colors on furniture or non-dominant walls.
Get Creative and Have Fun
Whether you decide to paint your entire house or just a room, make sure you transform your space with a color that's perfectly you and makes you feel comfortable.
Using the color wheel and paint swatches, get imaginative and explore various color combos in your space for a warm and cold paint mix.
Finding the right home decor color will give your room a fresh look.