Wondering what some of the main interior design trends are for 2023? Whether you are decorating your home, looking for inspiration online, or simply curious about interior design, you will find that there are a handful of interesting trends this year that is changing the way that people design their living spaces. So much has changed about life and home in recent years, which inevitably means that interior design is changing too. Here are a few of the main interior trends that are shaping 2023 and how they can be used to improve your living space. Keep reading to find out more.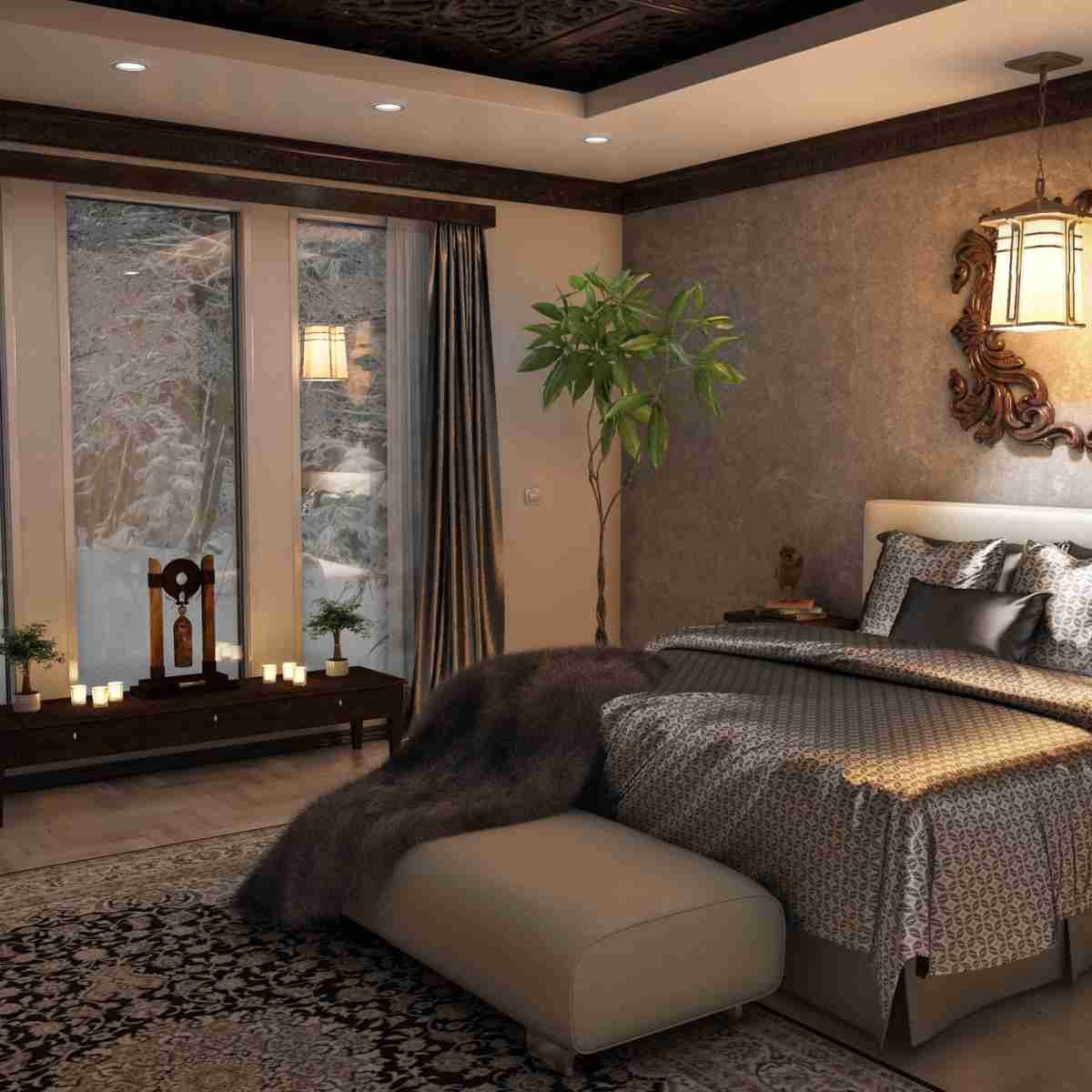 Jump to:
1. Sustainability
Unsurprisingly, sustainability is perhaps the biggest interior design trend of 2023. Society is becoming increasingly conscious of environmental damage, and people are now starting to make changes in all areas of life to be more sustainable. In interior design, this can include using green materials, upcycling, buying second-hand furniture, and investing in energy-saving appliances. This can help an individual to know that they are doing their part to protect the planet while still creating a comfortable and welcoming home.
2. Earth Tones
With an increased focus on protecting the planet, it is perhaps not entirely surprising that earthy tones are proving to be popular right now. Since the pandemic, people have realized the benefit of spending time in nature. Incorporating greens, browns, yellows, and other earthy tones can make a home feel more natural and could help people to relax more when spending time at home.
3. Animal Wallpaper
Another nature-related trend is the rise of animal print wallpaper. Animal wallpaper is a great way to bring some fun and personality into the home and there are lots of wallpaper designs that are both fun and very beautiful. Animal wallpaper can be more eye-catching than other types and will work well in any nature lover's home. Additionally, many homeowners like to use animal wallpaper when decorating a child's bedroom, especially if they can find their child's favorite animal. Changing the wallpaper is always one of the best ways to transform a home, and animal wallpaper is a great option if you want something a little bit different.
4. Minimalism
Linked to the sustainability trend is minimalism, which has been on the rise for a while. These days less are more when it comes to interior design, and people are favoring home designs that are simple, clean, and elegant. Minimalism is not only a great way to reduce your impact and keep your costs down, but it can also help to create a calm atmosphere in the home. Studies show that clutter can be a major cause of stress, which means that your home could be impacting your mental health. By adopting a minimalist style by focusing on the essentials for each room of the home, you could create a space that is peaceful, relaxing, and calm.
5. Wellness
There has been a much greater emphasis placed on wellness since the COVID-19 pandemic. This is in all areas of life, and there are many ways to incorporate wellness into inter design. This can include things like maximizing natural light, introducing greenery, improving the fragrance of the home, and a focus on comfortable furniture. The key is to work out what makes you happy and relaxed at home and focus on implementing these into your home's design and layout. The home needs to be somewhere that people can relax, enjoy themselves and recharge, and this is something that people are now focusing on in 2023.
6. Social Layout
People now often spend more time socializing at home, and this is changing interior design. People are moving away from layouts centered around the television and instead setting up social spaces in the home. Circular seating, conversation pits, and sofas with seats on either side of the headrest are a few examples of how people are changing their approach to layouts in the home and focusing on spaces that allow them to really connect and spend quality time with loved ones. This is particularly great if you have more space and/or you want to grow deeper connections to those you live with or visit.
These are a few of the biggest interior design trends shaping the industry in 2023. It is always interesting to see what is trending in the interior design world because it often reflects what is happening at a much larger scale in society. A huge amount has changed in the world in the last few years, and this is clearly reflected in the interior design world with trends focused on sustainability, mental health, and socialization.
Read also: