The National Park Service oversees the maintenance of 62 national parks throughout the United States. These parks were established to preserve the natural environment, safeguard the ecosystems of the plants and animals that call the parks home, and provide opportunities for the general public to enjoy nature, sightseeing, and physical exercise.
Jump to:
The park must be established by the US Congress in order to be designated as a national park. As a result, national parks are often home to rare and endangered species as well as breathtaking natural scenery. Here are the top 10 largest national parks in the United States:
1. Wrangell-St. Elias National Park in Alaska (33,682.60 square km)
In Alaska, the Wrangell-St. Elias National Park is situated. It is the country's biggest national park, covering 33,682.60 square kilometres. Alaskan bears, moose, wolves, bison, and caribou may be seen in their native environment by park visitors. Its waters are home to salmon, sea lions, and seals, and the horizon is dotted with snow-capped volcanoes.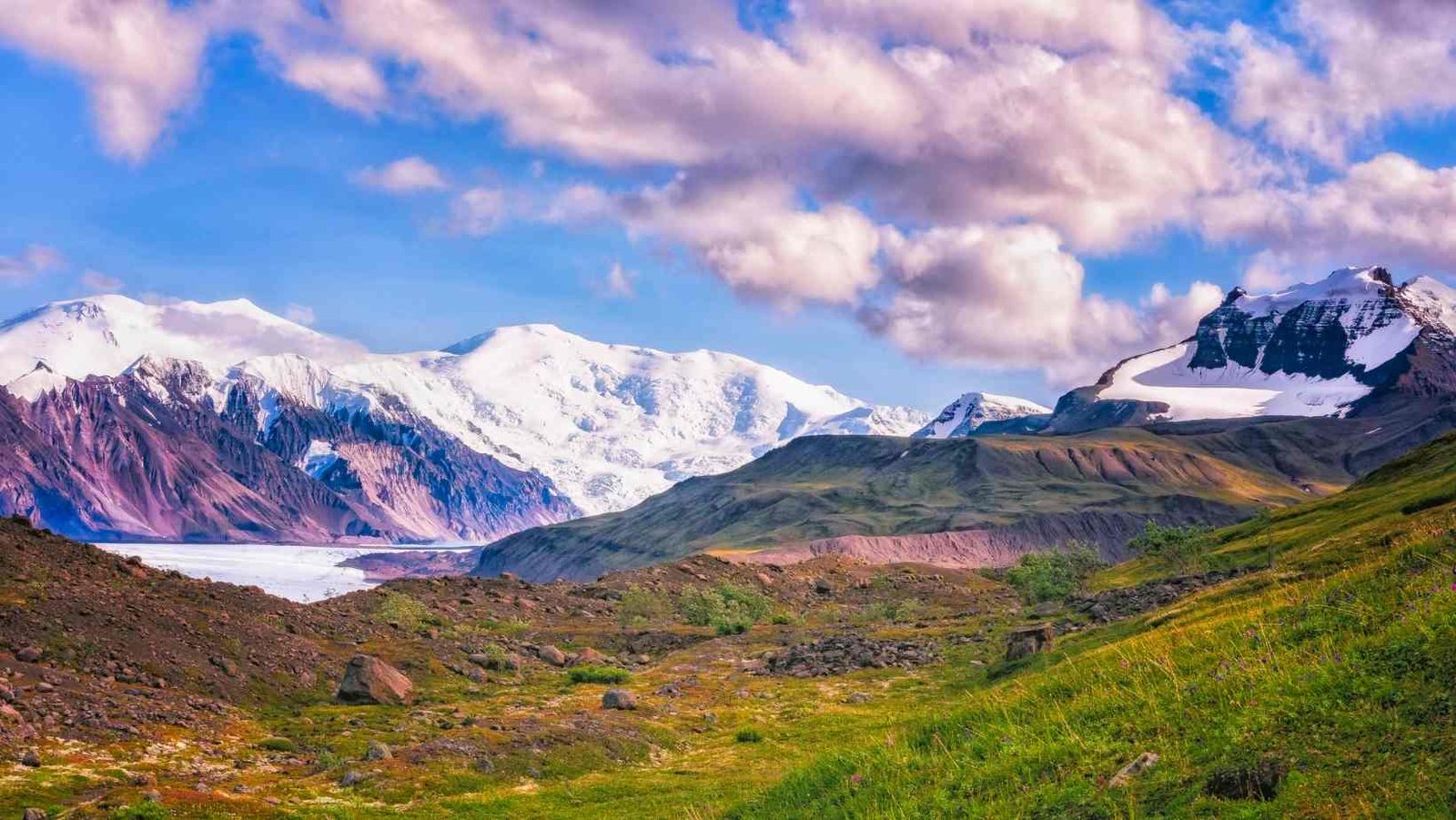 This national park is part of the UNESCO World Heritage Site Kluane/Wrangell–St. Elias/Glacier Bay/Tatshenshini-Alsek, which spans both the United States and Canada. Because of its glacier and icefield environment, as well as the fact that it is a vital habitat for grizzly bears, caribou, and sheep, it was given this designation.
2. Alaska's Gates of the Arctic (30,448.10 square km)
Alaska is also home to the Gates of the Arctic National Park. It is the United States' northernmost as well as one of the most isolated national parks, with no roadways. As a result, it is the country's least visited national park, although it was established to protect the natural scenery and ecosystems. The park's terrain includes six wild rivers, boreal woods, old seabeds, cliffs, and mountain ranges extending to the Arctic Ocean.
3. Denali National Park in Alaska (19,185.80 square km)
Another spectacular wilderness location to visit in Alaska is Denali National Park. Mount Mckinley (20,310 feet), the park's highest peak, is the tallest in North America. Some places include fossils, whereas glaciers (16 percent coverage) may be found at higher altitudes. The park's wildlife includes grizzly and brown bears, caribou, sheep, moose, and a variety of birds. Snowmobiling, dog sledding, and cross-country skiing are all popular winter activities in Denali.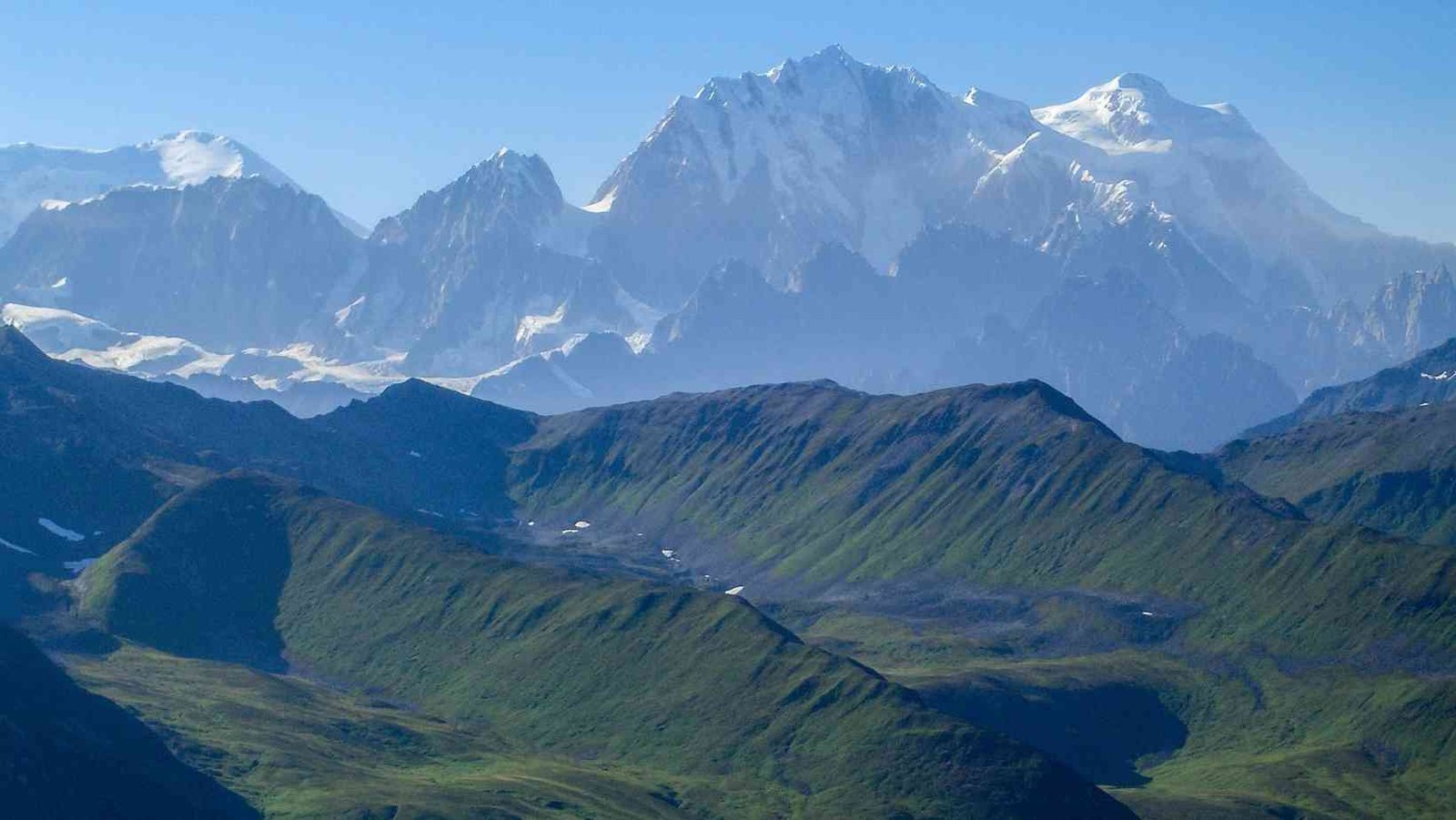 4. Katmai National Park in Alaska (14,870.30 square km)
Another large park in Alaska is Katmai National Park. The region is renowned for its active volcanoes, the most spectacular of which is Mount Katmai, which bears the same name. It also has a diverse collection of animals, including birds, grizzlies, and moose. The park's main features include spectacular waterfalls, fjords, marshlands, and heavily wooded regions. Because the majority of Katmai is declared wilderness, all kinds of hunting are banned.
5. California's Death Valley (13,793.30 square km)
Along the California-Nevada border lies Death Valley National Park. Snow-capped mountains, multicoloured rock strata, water-fluted canyons, and apparently endless dunes await visitors to the park.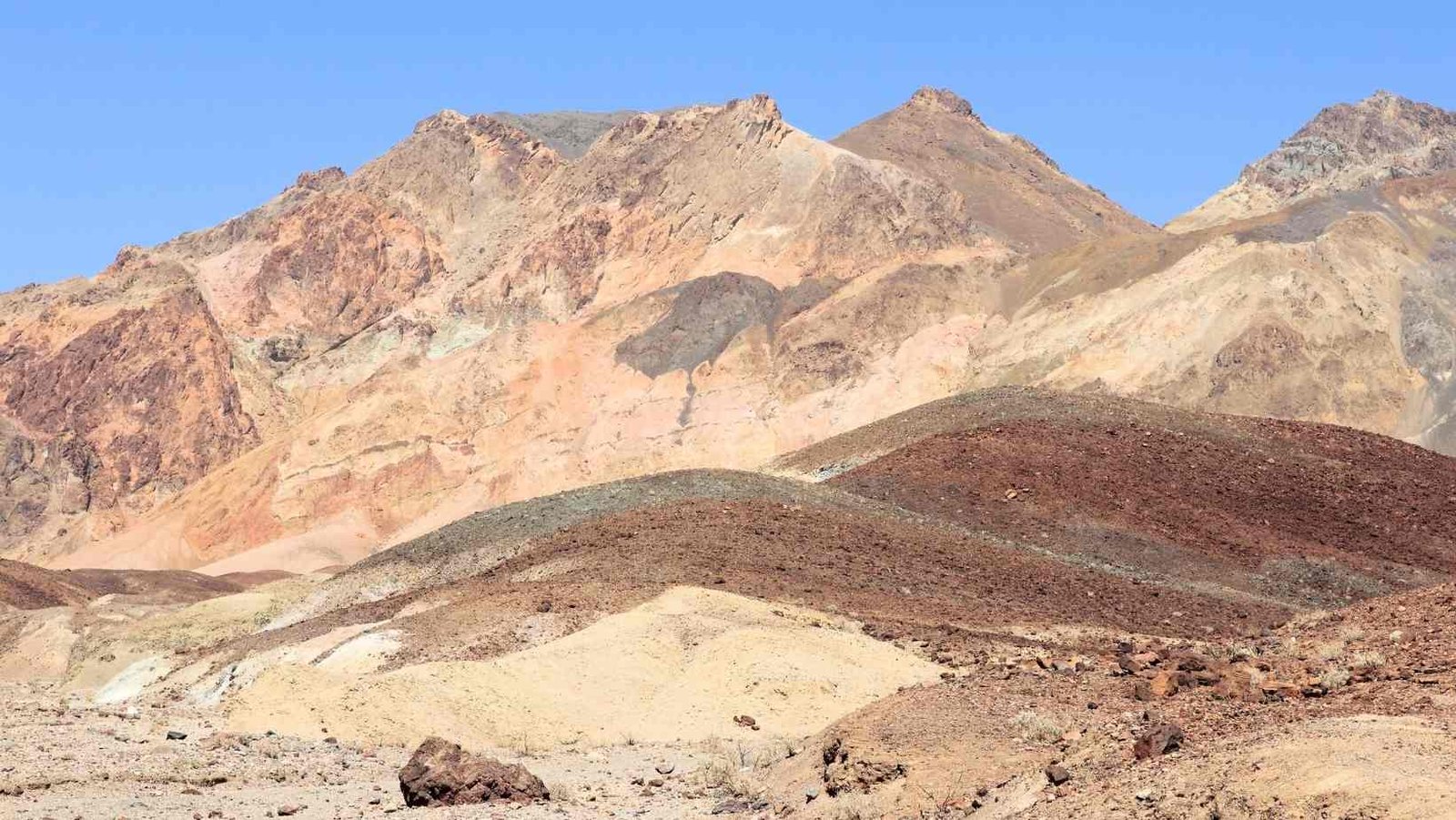 It is situated at the crossroads of many valleys and deserts, including the Panamint, Eureka, and Saline valleys, as well as the Great Arid Basin and the Mojave Desert. As a UNESCO-designated Biosphere Reserve, the park provides for the preservation of the area's distinctive and varied landscapes and ecosystems.
6. Alaska's Glacier Bay (13,044.60 square km)
Glacier Bay is another park in Alaska that has one of the best displays of glacier ice in the world. Deer, goats, bears, ducks, whales, and porpoises provide colour to the white landscape. It's a UNESCO World Heritage Site and a Biosphere Reserve, and it's a wonderful spot for outdoor activities like rafting and trekking, as well as more relaxing pursuits like birding.
7. Alaska's Lake Clark (10,602.00 square km)
In Alaska, there is also Lake Clark National Park. The features of this wilderness park include active volcanoes, glaciers, untamed rivers, and wild animals. Brown bears go to the region to feast on the abundant salmon stocks, making bear viewing a popular activity for visitors. Visiting the park, however, may be challenging due to the area's lack of roads; it can only be accessed by boat or floatplane.
8. Yellowstone National Park (Wyoming/Montana/Idaho) (8,983.20 square km)
Yellowstone National Park is located in Wyoming, Montana, and Idaho, and spans three states. President Ulysses Grant created it in 1872, making it the country's first national park. Nature's marvels abound here, including geysers, hot springs, waterfalls, lakes, and wild rivers. Half of the world's geysers, as well as the continent's biggest supervolcano, the inactive Yellowstone Caldera, are located in this park. This natural area is home to grizzlies, bison, elk, antelopes, falcons, eagles, pelicans, swans, cougars, and wolves.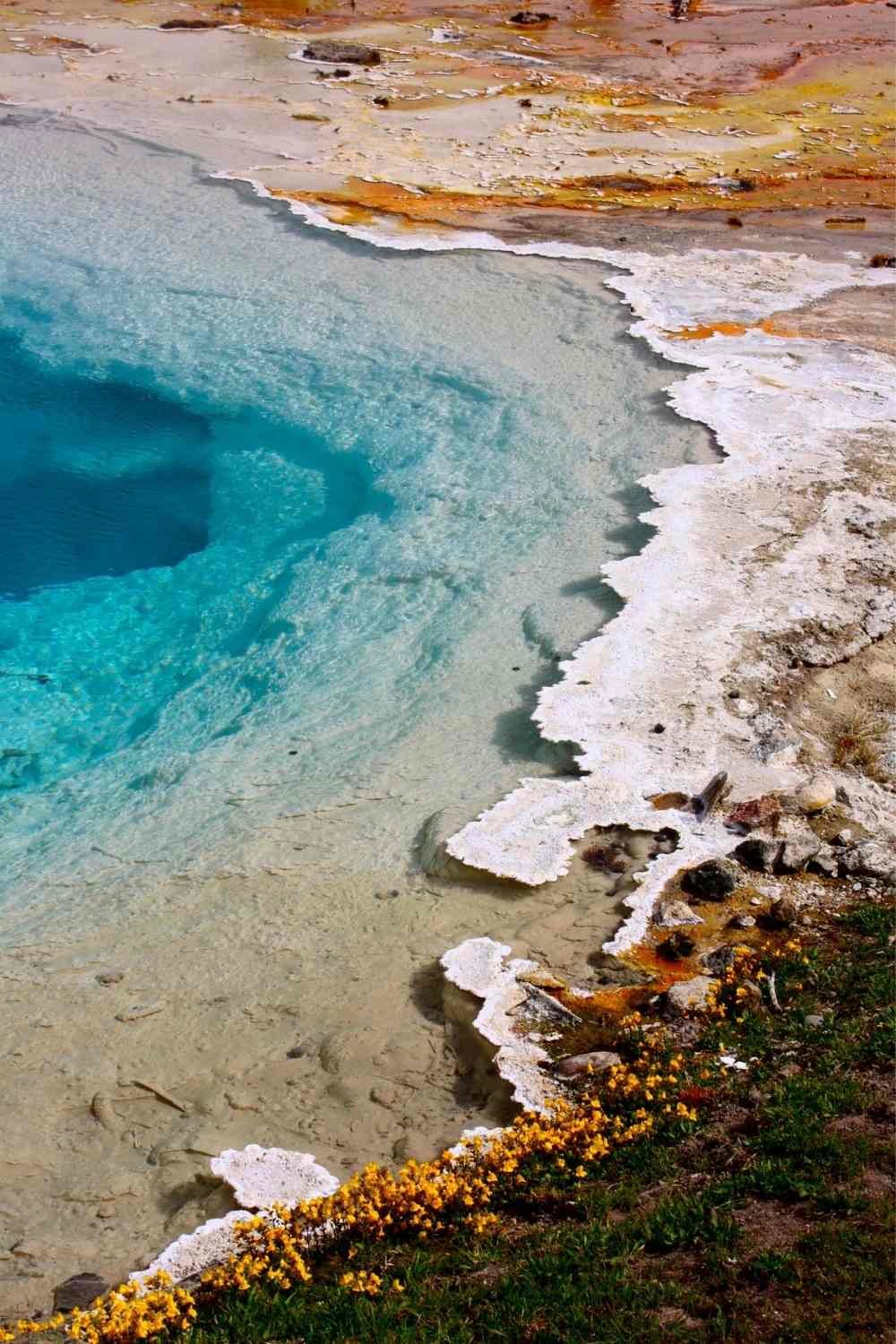 9. Alaska's Kobuk (7,084.90 square km)
Kobuk Valley National Park, situated within 50 kilometres of the Arctic Circle, is another haven of isolation in Alaska. This national park, like many others in Alaska, is not accessible by road, so visitors must fly in. Visitors must also carry all of their own materials for activities like as camping and dogsledding, which are available here. Nearly a million caribou travel north in the spring and south in the autumn, making this a bustling park. Wild rivers, sand dunes, red cliffs, and fossils all contribute to the park's appeal.
10. Everglades National Park in Florida 6106.50 square kilometres
Florida is home to the Everglades National Park. Wading birds, panthers, crocodiles, and manatees all congregate in this vast aquatic environment, which comprises marshes and woodlands.
Because it is a vital habitat and breeding ground for a variety of vulnerable and endangered species, it was designated as a national park to preserve its delicate ecology. It is both a World Heritage Site and a Biosphere Reserve, according to UNESCO.