The Merge, Doubt and Denial, Disillusionment, Decision, and Wholehearted Love are the five phases of a partnership. Every partnership goes through these five steps, but not all of them at the same time. See these phases as a sequence of seasons that we pass across in an endless loop, rather than as steppingstones to a final result.
Relationship steps are cyclical rather than sequential
We, therefore, believe that all romantic relationships take a well-defined course from an initial desire to giddy infatuation, a series of small losses, and finally to a blissful state of happily-ever-after. It's a rewarding story that we see in film, television, and music all the time. Joy, in fact, is a path with no clear endpoint. We shouldn't hope to glance back on the challenges we overcame and think that we have made it at some stage in our partnership and that is all there is to it but past where you are today, there is another obstacle to overcome.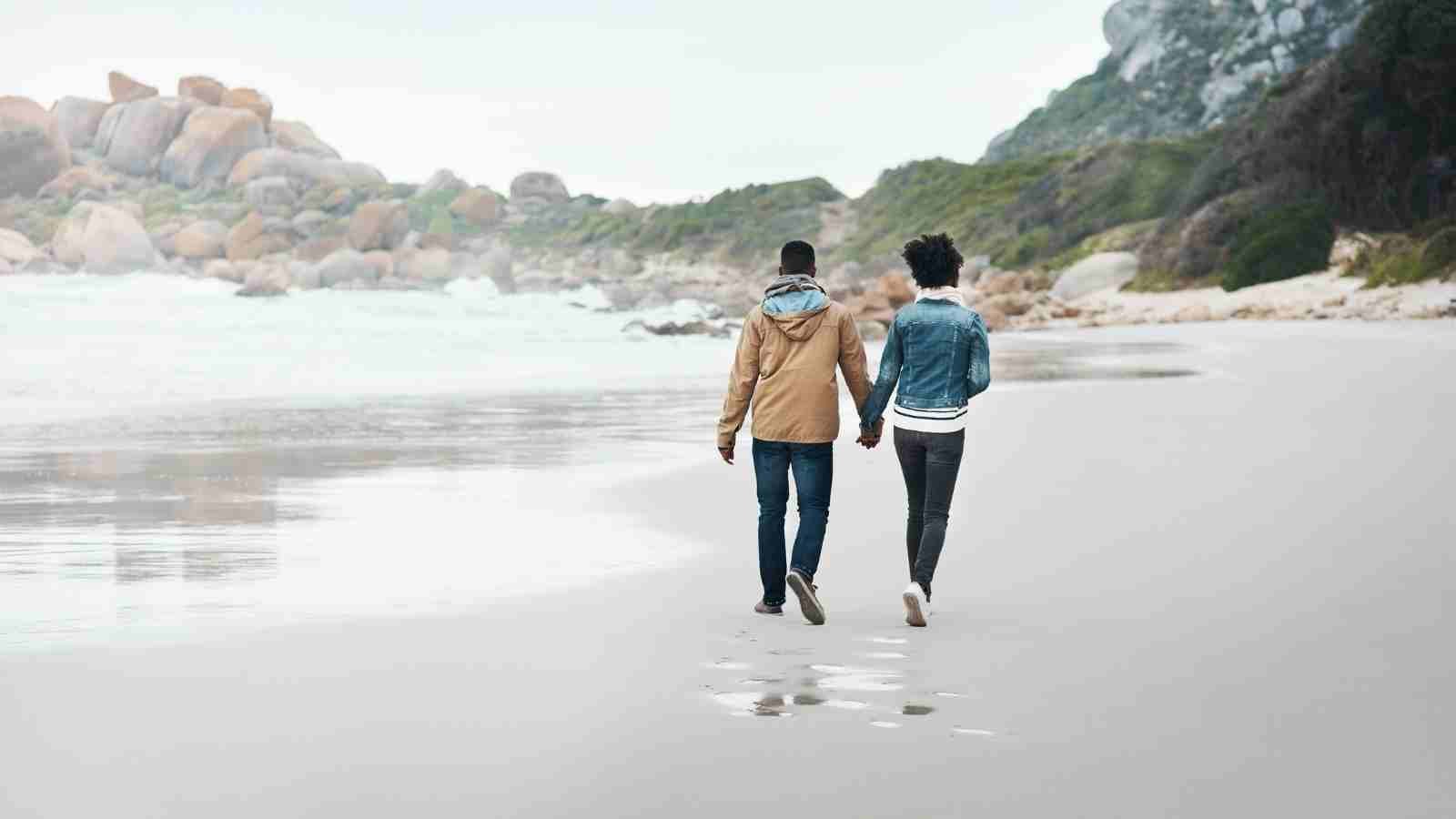 This Love Cycles model is based on my three decades of practice as a couples therapist, observing couples at all points of their relationships and finding similar trends. Here's what you need to talk about the five phases of a partnership, as well as the abilities partners would need to make it through each one.
Stage 1: The Merge
The Merge, also known as the honeymoon period, is the first stage of a partnership. When a couple first gets together, it's always the original, sprawling romance that dominates them, including an all-consuming delight of our partner's presence and insatiable, romantic sex. People in this stage of a relationship sometimes believe they've met their "dream fit," someone who is uncannily close to them and compatible with them. They feel compelled to be together all of the time, and lines are always blurred. The two seem to be merging, or at least seem to be ready to do so.
What do you do at this point in your relationship?
Enjoy this stage to the fullest—what it's makes dating so interesting and enjoyable. Be conscious of the heightened feelings at the same moment. Take a moment to reflect on your feelings and your friendship, and ask yourself if this individual is really the right fit for you. When under the influence of this biochemical love potion, seek candid suggestions from friends to ensure you're not lacking some genuinely alarming warning flags.
Stage 2: Doubt and Denial
Doubt and Denial is the second stage of a partnership, where we begin to notice the inconsistencies in ourselves and our spouses. With a thump, we awaken from our infatuation coma, only to discover that the characteristics that once appeared so perfect have started to irritate us. (His dependability has become rigid; her kindness has become irresponsible and their adventurous disposition has become an unwanted risk.)
What do you do at this point in your relationship?
Conflict resolution skills are critical at this stage. Learn how to de-escalate tensions and confront intimacy issues head-on by treating one another with care and concern. Remember that power conflicts and disagreements are common in relationships; they aren't always indicative of the end of a marriage or that the partnership isn't functioning. You'll have to try to distinguish between healthy conflict and unhealthy power issues; the former can be managed on, whereas the latter can indicate that you can end the relationship.
Stage 3: Disillusionment
The Disillusionment period is the third stage of a partnership. This is love's winter season, which for some couples may seem like the end of the line. The power struggles in the partnership have finally surfaced at this stage, and the problems that the pair has repeatedly brushed under the rug are now glaringly clear. Some people establish a state of perpetual alertness, ready to act at the first hint of danger. Other spouses may slowly drift apart over time, devoting less and less attention to the relationship and focusing more on things outside of it.
What do you do at this point in your relationship?
Make room for yourself by clearing the air. Stop sweeping situations under the rug and ignoring problems; as exhausting as the constant debates can be, sweeping them under the rug just results in a lumpy carpet with a lot of things to fall over.
Stage 4: Making a decision
Since you've reached a breaking point in your partnership, the fourth stage is called the Decision. Self-protective habits, emotional breakdowns, and fleeing the home for hours to stay away from each other following a confrontation are also normal. Indifference and distance are often problematic.
At this stage, we must choose between leaving, staying and doing nothing despite our dissatisfaction, or staying and working to repair the partnership.
What do you do at this point in your relationship?
Doing the work entails recognizing your own part in the breakdown of your partnership and contributing to lasting improvement. If we choose the last option, we will be able to learn lessons that will help us become the best people we can be while still allowing our partners to develop and deepen.
And if a pair decides to split up, they will usually do so in a positive manner, wishing each other well and acknowledging their own position in the situation.
Stage 5: Unconditional Love
Wholehearted Love is the fifth stage of a partnership, and that is when our relationship is at the healthiest and most satisfying. Summer is the season of passion when the fruits of a couple's labors are absolutely ripe and ready to be savored. Couples undergo genuine individuation, self-discovery, and recognition of imperfection in themselves and their mates, realizing that no "complete fit" exists.
This fifth stage of a partnership also requires hard work, but the change is that partners already know how to listen well and lean into difficult talks without feeling intimidated or threatening one another.