Think about the vibrancy of the green grass, trees, and herbs, with foliage, buds, and flowers sending tantalizing aromas straight into your breath. The cool breeze, the incredibly pleasing sunshine, and the smell of fresh earth – are just some of the things that come to mind whenever one thinks about being out in nature, and how gratifying it can be.
Now, think about enjoying this feeling right from your home's comfort. In case you're wondering how it's all about playing with a few elements of décor to bring the outdoors insider. Here are a few nature-inspired home décor ideas you will be thankful you came across.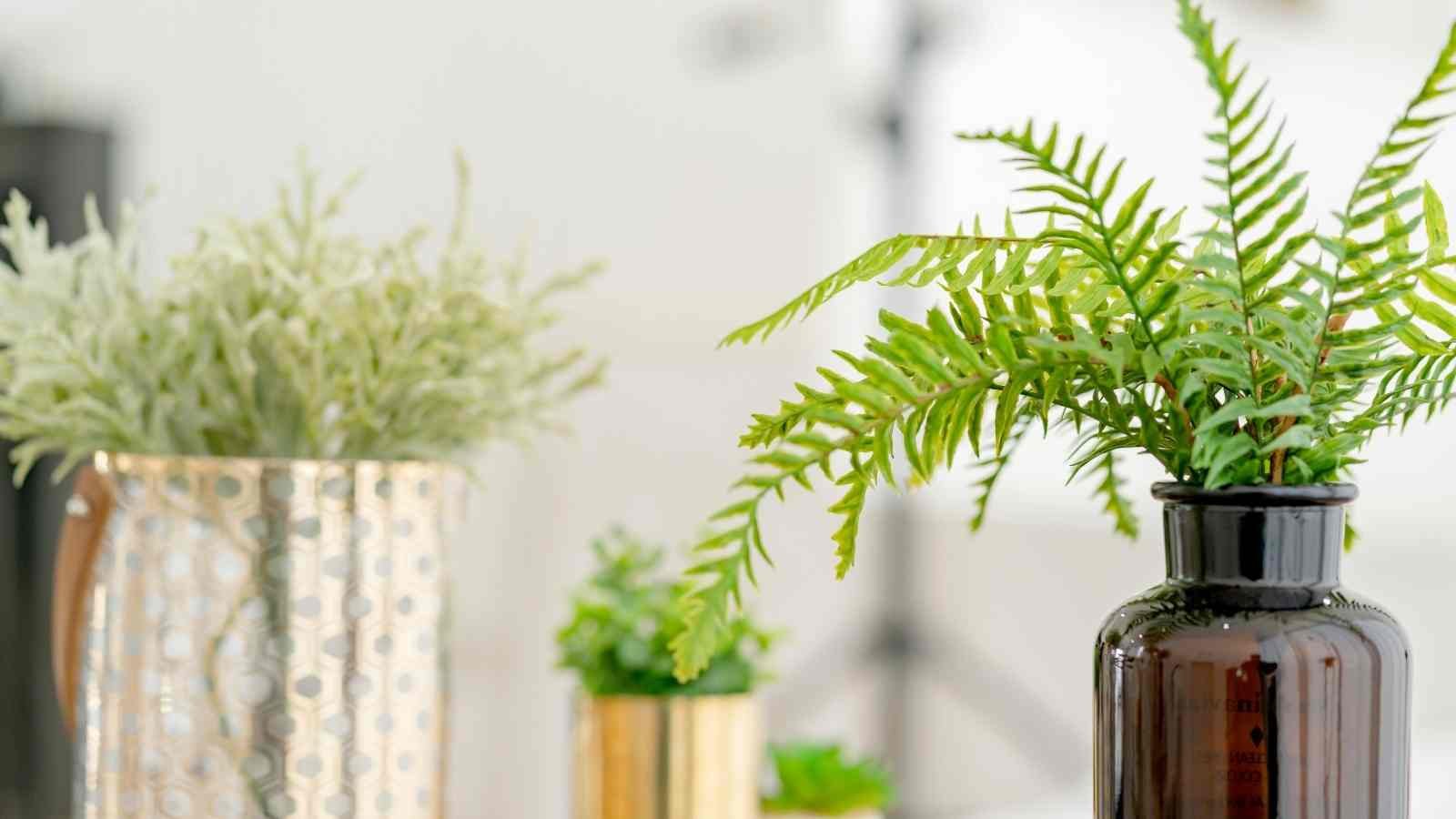 What's Nature Home Decor?
As you can tell from the name, nature-inspired décor is all about creatively introducing functional and elegant items that mimic the outdoors. The scheme largely involves working with organic shapes, colors of nature, and tactile textures.
More often than not, it also involves introducing natural elements like plants or incorporating items made using natural materials, from baskets to real wood furniture, and so forth.
Nature-Inspired Home Décor Ideas You Shouldn't Miss
1. Transform Your Space with Fresh Plants
Houseplants are undoubtedly the best way to bring the outdoors inside. Using houseplants is one of the most popular home design trends of the decade. Apart from being inexpensive décor elements, they go a long way in creating warmth, texture, and color while adding a personalized touch to your space.
What's more, having live plants in your home comes with numerous health benefits. For instance, you get cleaner air and better humidity, plus fresh plants are known to help reduce stress.
They also make a great gift to the people you care about according to the fresh plant delivery guys from Bouqs. The best part is that they bring life to any indoor space, whether it's a desert succulent or a tropical orchid.
2. Try Sandshine Bedroom Textures
Simple color schemes go a long way in uplifting your home décor. When you're choosing bedding for your bedroom, think about the look and feel you want. A wood bed frame can be a beautiful addition to any room, but it can also be paired with natural fabrics like cotton sheets to create a unique look. Not only will these cotton sheet sets feel great on your skin, but they'll also add a touch of luxury to your bedroom.
3. Hanging Potted Plants
It seems like we're already huge fans of indoor plants at this point. There are dozens of ways to incorporate potted plants into your space. Instead of placing them on the floor or over furniture, think outside the box and introduce a zigzag wooden floating shelf. You can pair your plants with books, ceramics, or anything you think will look great on the creatively designed shelving.
4. Incorporate Florals
In case we forgot to mention it, decorating with flowers is always a great way to uplift your home décor while giving it a natural twist. However, most live flowers won't stick around for too long, and you may not be a fan of the synthetic types.
This is all the more reason to introduce dramatic florals creatively around your home to keep it blooming all year round. They are especially great for bedding, drapery, cushion covers, and even wallpaper. How about a large statement rug with floral patterns in your living room? The options are endless.
Especially if you miss the outdoors while at home, nothing can be as pleasing as using earthy elements and materials to decorate your space. As we've seen, this means introducing plants or using artwork, throw pillows, lampshades, and other items that bring the feeling of being out there in nature. Only your creativity will limit your options.
Read also: