Choosing the perfect gift for a foodie can be a daunting task. You want to give something that will show how much you care and make them feel appreciated, but at the same time, you don't want to break your budget. The key is finding something that speaks to their passions, whether it's coffee, baking, cooking, or trying new flavors. There are plenty of thoughtful gifts out there that won't cost an arm and a leg; all it takes is some research and creativity! Here we'll explore some great gift ideas for foodies who crave coffee, baked goods, kitchen gadgets, and gourmet foods - so start shopping!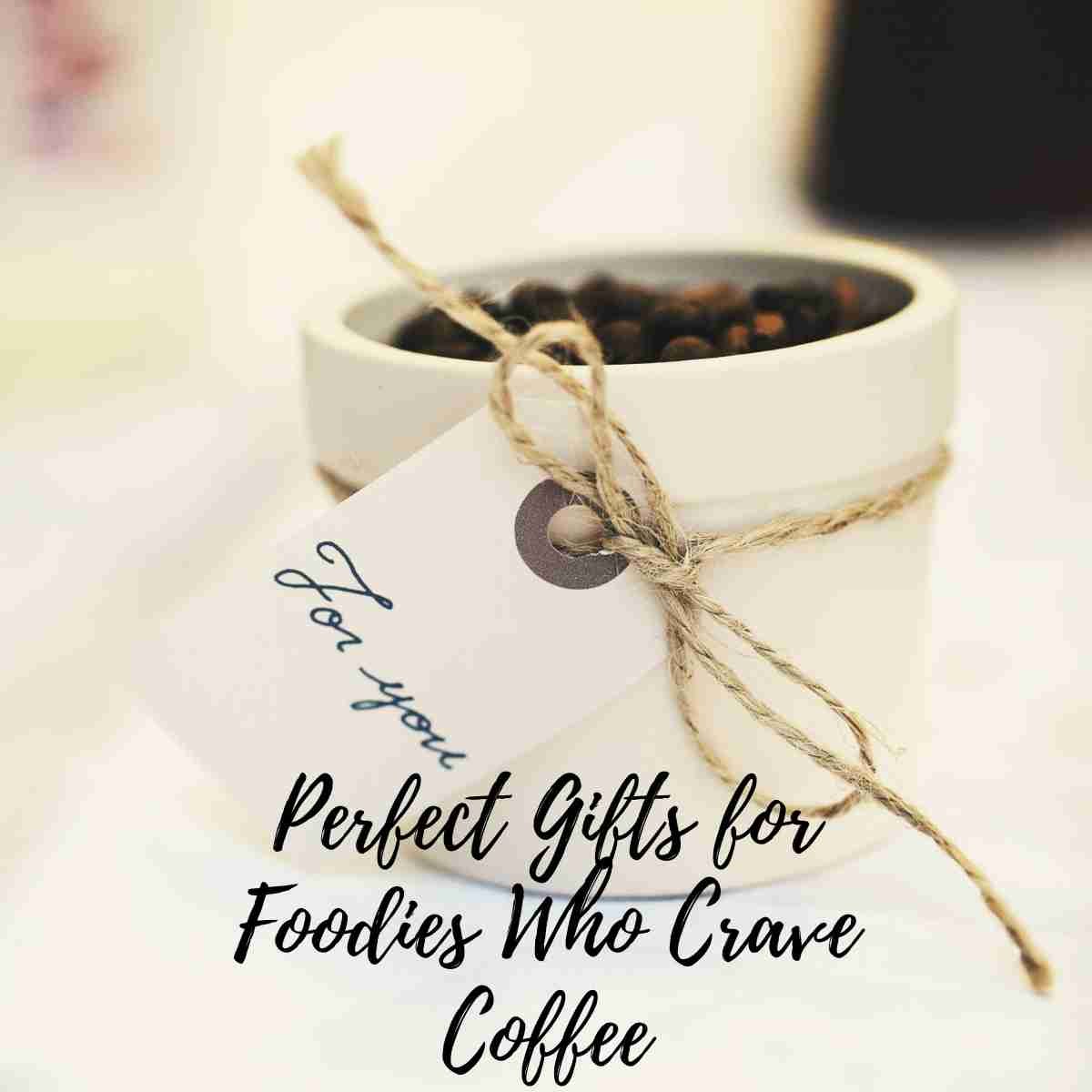 Coffee-Themed Gifts
Coffee-themed gifts are a great way to show your appreciation for the coffee lover in your life. There are many options available, from traditional drip coffee makers to specialty espresso machines and French presses. For those who like to enjoy their daily cup at home, consider gifting a quality burr grinder, an electric milk frother, or a pour-over kit – all perfect tools for making cafe-style drinks right in the comfort of your kitchen! Coffee mugs and tumblers can also make great presents; look for unique designs that reflect their personality or hobbies.
Finally, don't forget about coffee subscription services! Many companies, such as Rave Coffee, offer coffee bean deliveries from around the world. You can also subscribe to artisanal teas or even beer brewing kits—all ideal presents for foodies who love trying new flavors regularly.
Baked Goods
For the foodie who loves to bake, there are plenty of gift ideas to show them how much you care. One great option is to provide recipes for their favorite desserts and treats, along with tips on presentation, so they can wow friends and family with a delicious spread. You could also create a unique gift basket filled with all the ingredients needed to make homemade goodies, including cookie cutters, cake pans, cupcake liners, frosting tips, and sprinkles – all necessary tools for creating one-of-a-kind creations! If baking isn't their strong suit, but they still love sweet treats, gourmet chocolates or candies from around the world would be surefire hits.
For an extra special touch - why not create an at-home baking kit? Include everything your foodie needs for their next confectionery masterpiece: pre-measured dry ingredients in adorable packaging (think mason jars!), festive decorations like edible glitter or sugar pearls, recipe cards with instructions, – even some fun kitchen gadgets like whisks or spatulas! This thoughtful present is sure to be appreciated by any budding baker.
Kitchen Gadgets
For the chef in your life, there are plenty of kitchen gadgets to make their culinary endeavors easier and more enjoyable. A multi-function food processor with various attachments is essential for any serious cooks; they'll be able to chop, blend, puree, or grind ingredients quickly and easily. For those who love making sauces and gravies or whipping up homemade mayo, an immersion blender is also a great choice - it can save time while delivering perfect results.
Novelty gadgets can also be great fun gifts for foodies! Look for items like egg crackers that open eggs without breaking the shells, bacon presses that make crispy strips in minutes, or even cookie cutters shaped like animals – all sure to bring smiles along with delicious treats! Other ideas include silicone muffin moulds in fun shapes, such as hearts and stars, or cupcake stands that hold individual servings upright.
No matter what type of gift you choose for the special foodie in your life -there are endless options available! With so many thoughtful presents available, you won't have trouble finding something perfect for them this holiday season.
Gourmet Foods
Gourmet foods can be a great way to explore new flavors and discover unique culinary combinations. Whether you're looking for ingredients for an exotic dish or want to try something different, there are plenty of options available. To find the best quality gourmet food products, look for specialty stores that source their items from only the finest purveyors – these will guarantee top-notch flavor and freshness in every bite!
When it comes to gifting, thoughtfulness is key! Whether you're giving a special present for the coffee lover in your life or selecting gourmet foods for the chef. Look beyond traditional options and explore unique items that reflect their interests – from specialty espresso machines to quirky kitchen gadgets and artisanal chocolates! With so many great gifts available, you won't have trouble finding something perfect for your foodie this holiday season.
Read also: