There is a myriad of reasons why Pigeon Forge is among the most popular vacation destinations in America. With the Great Smoky Mountains as a picturesque backdrop, man-made glitz, and pristine nature, the location appears to be vying for your attention.
Pigeon Forge, Tennessee, has something for everyone, from natural landscapes and theme parks to countless dining alternatives. Numerous amenities can make your stay hassle-free, with the area offering many rental options to stay in during your vacation.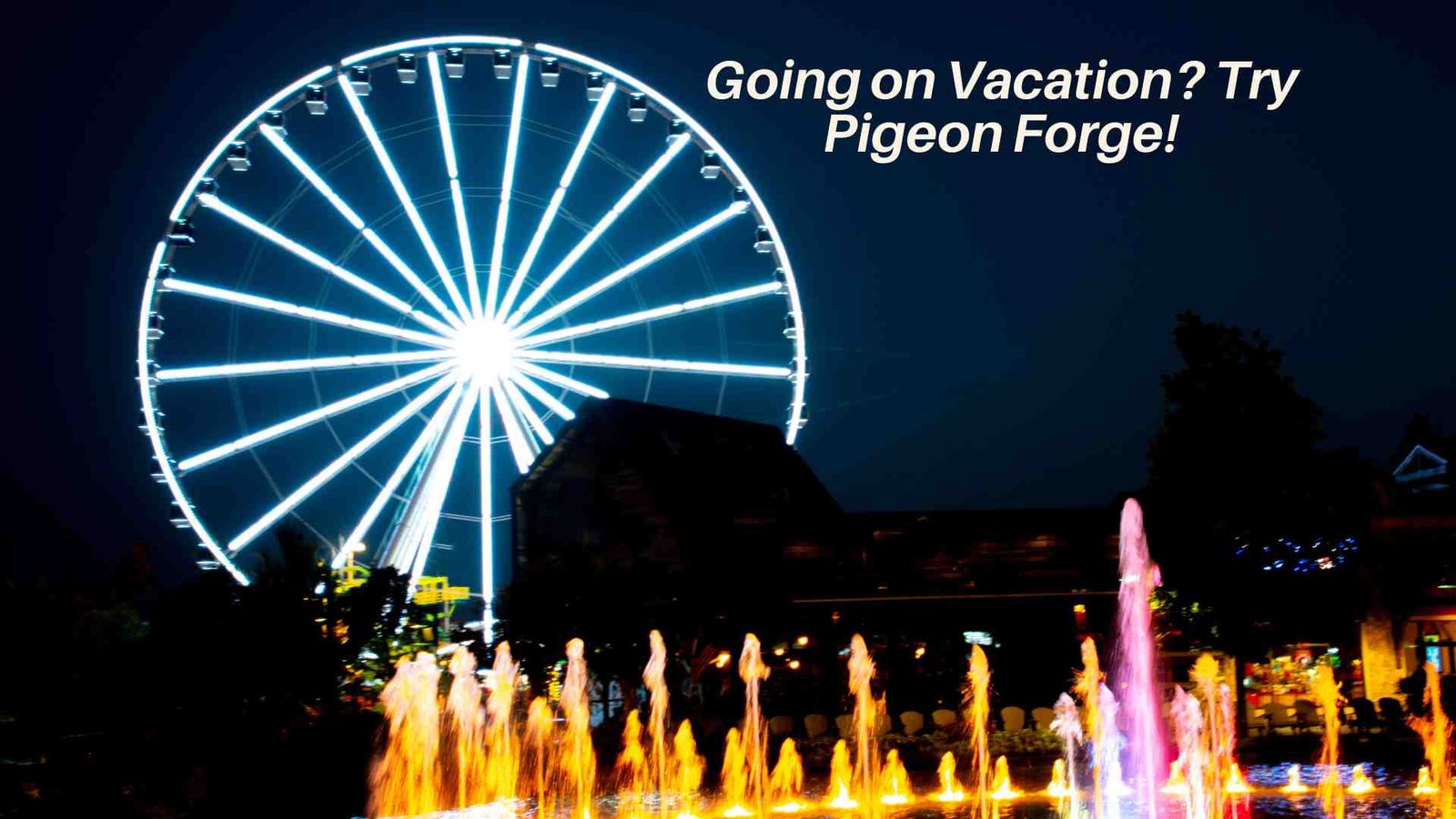 Does the description inspire you to dash for your bags and explore Pigeon Forge? Here is a brief guide on visiting Pigeon Forge for an unforgettable vacation.
1. Accommodations in Pigeon Forge
In Pigeon Forge, there are so many fantastic places to stay. You can find any size of cabin you desire, whether a small home for a romantic retreat or a big cottage for a family holiday. There are numerous chain hotels and motels as well, and privately owned homes with everything from a modest one-bedroom offer to a sizable multi-bedroom house. These accommodations have a variety of amenities like swimming pools, fitness centers, and on-site dining.
Pigeon Forge's campgrounds are the ideal choice if you want to spend your vacation cuddled up in a warm cabin in the middle of the forest with a pleasant view. Tourists can also bring their RVs and enjoy their outdoor stay from within their comfort zone. This also offers an opportunity to immerse yourself in outdoor recreation.
Moreover, choosing the ideal resort in Pigeon Forge for your family is relatively easy. Beautiful cabins are available at Eagles Ridge Resort, making them ideal for family vacations. This hideaway is unique due to the surrounding woods and the seclusion of the cabins. You will be satisfied during your visit because there are many entertainment and dining options nearby.
2. Dollywood
Dolly the entrepreneur, Dolly the philanthropist, and Dolly the country music star; whatever Dolly Parton may signify to you, she is undeniably the queen of many hearts. Dollywood is another jewel in her crown. With 2.5 million people visiting annually, this 150-acre site is Tennessee's top-ticketed attraction.
It features over 40 rides, including roller coasters and children's rides. The park also has live music, shows, and a water park called Dollywood's Splash Country. Dollywood has several dining options, including BBQ, fried chicken, and other Southern favorites. In addition to the rides and shows, the park has many craft demonstrations, where visitors can watch artisans create pottery, candles, and other handmade items. Dollywood is a popular destination for families and has won numerous awards for its customer service and cleanliness.
3. Titanic Museum Attraction
Cruising down the parkway in Pigeon Forge, it is difficult to miss this enormous museum in the shape of a ship dedicated to the history of the RMS Titanic.
Visitors receive a boarding pass for an actual passenger or crew member from the Titanic as soon as they enter the museum. Assuming this role, they remember and recall the experience of the passengers after the tour in the Titanic Memorial Room, where 2,208 names are listed on this historic wall. The opportunity to sit on an authentic lifeboat and listen to real passenger testimonies are two more virtual experiences you can enjoy there.
Along with standing on slanted decks, visitors are able to relive that terrible night in the same way that passengers did as they tried to save themselves. This goes beyond just the ship itself. The Titanic Museum Attraction is a popular tourist destination in Pigeon Forge and is known for its educational and immersive exhibits.
4. Smoky Mountain Zipline
One of the numerous ways to take in the splendor of the Smoky Mountains is to zipline right over them. Smoky Mountain Zipline is a zipline tour company located in Pigeon Forge, Tennessee. The company offers a variety of zipline tours through the Great Smoky Mountains, ranging from short, beginner-level times to longer, more challenging courses. All are guided by trained and experienced staff who provide safety instructions and assist guests throughout the term.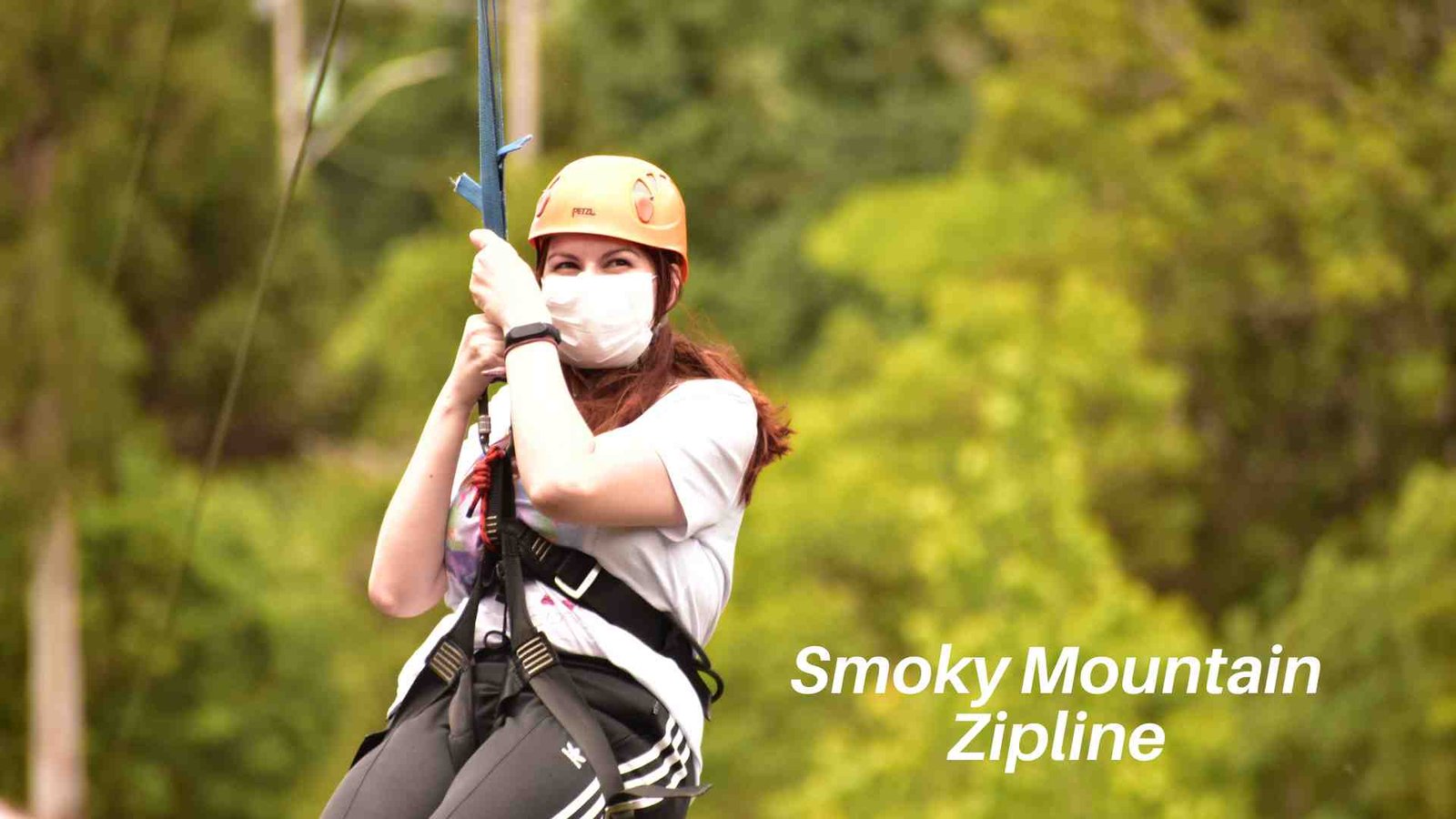 Some of the tours offered by Smoky Mountain Zipline include the Adventure Tower Tour, which combines ziplining with a ropes course, and the Canopy Tour, which takes guests on a 2.5-hour zipline journey through the trees.
5. The Island in Pigeon Forge
The Island in Pigeon Forge is a brand-new shopping and entertainment complex in the middle of The Great Smoky Mountains, close to the Pigeon Forge Parkway.
The park's top draws are the 200-foot-tall Great Smoky Mountain Wheel and the stunning Island Show Fountains. The Island ropes course allows visitors to test their agility and balance while navigating various challenges. The Island Mirror maze features interactive mirrors, special effects, and puzzles. In addition, visitors of all ages can take advantage of various retail stores, dining facilities, amusement parks, live music venues, attractions, and more!
6. Famous Tennessee Food and Dine-ins
Pigeon Forge features stunning vistas and a variety of eateries serving delectable food. Some dine-in places are cafes where occasional musical performances and open mic nights are held to brighten up the tourists. There are also many family-run eateries in the region, and the most extraordinary thing about them is the incredibly flavorful cuisine.
After a long day, the comfortable atmosphere allows you to relax and enjoy your meal quietly. The moonshine produced in Tennessee, sold at numerous regional distilleries, is also well-known. However, these distilleries offer more than just alcohol; they also feature a variety of seafood options for complete dinners.
Conclusion
To make the overall experience even more intriguing, Pigeon Forge introduces a new restaurant or activity every year. Because of this consistency, it is relatively simple to forecast the promising future that Pigeon Forge has. As a result, tourists' vacations in Pigeon Forge are always guaranteed to be as memorable as possible.
The wide array of the abovementioned activities enhances the tourist experience in Pigeon Forge, making it more exciting than simply booking a hotel room. Therefore, if you intend to visit Pigeon Forge this summer, prepare for endless excitement and pleasure!
Read also: