Atlanta is a very prominent commercial hub but it is also a very beautiful place that you can visit as a tourist! From entertaining venues to green zones, there is so much to see and do in Atlanta. Did you know about the wonderful Panda exhibit in Atlanta? Well, if you did or didn't, you are about to witness them with your eyes. You can plan your trip to Atlanta and select the best places to visit in Atlanta with the guide that we have provided below. All that's left for you to do is find hotels in Atlanta that suit your needs and book your flight!  Rejuvenate your mind with a refreshing trip to Atlanta, Georgia!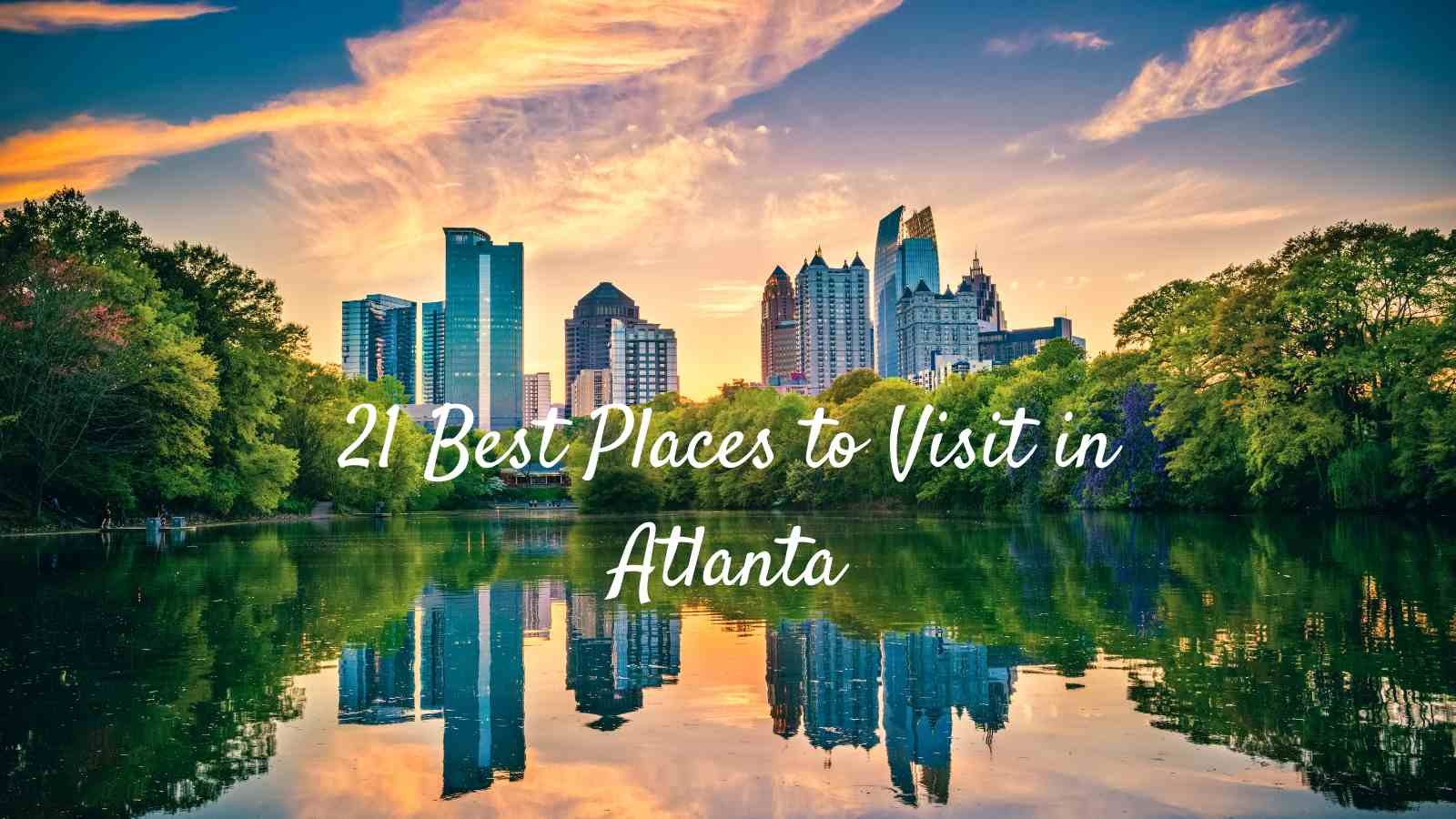 1. Atlanta History Center
Spread over 33 acres of land, the Atlanta History Centre is located in the heart of the city. Surrounded by a sprawling garden, this is a storehouse of artifacts and relics. This farm restores historic buildings which showcase life on the farm in the 1860s.
2. Martin Luther King Jr. National Historical Park
This is the place where the fighter for civil rights, the famous Martin Luther King Jr. was born and raised. This historical park is a prominent landmark of the town and a trip to Atlanta is incomplete without going to the same, especially if you are a history buff.
3. Piedmont Park
Located just adjacent to the Botanical Garden in Atlanta, Piedmont Park is a great place to stroll during the evening. Spread over an area of 200 acres of the land surface, you can jog here every morning or take your dog out for a run. The benches are here if you need to rest.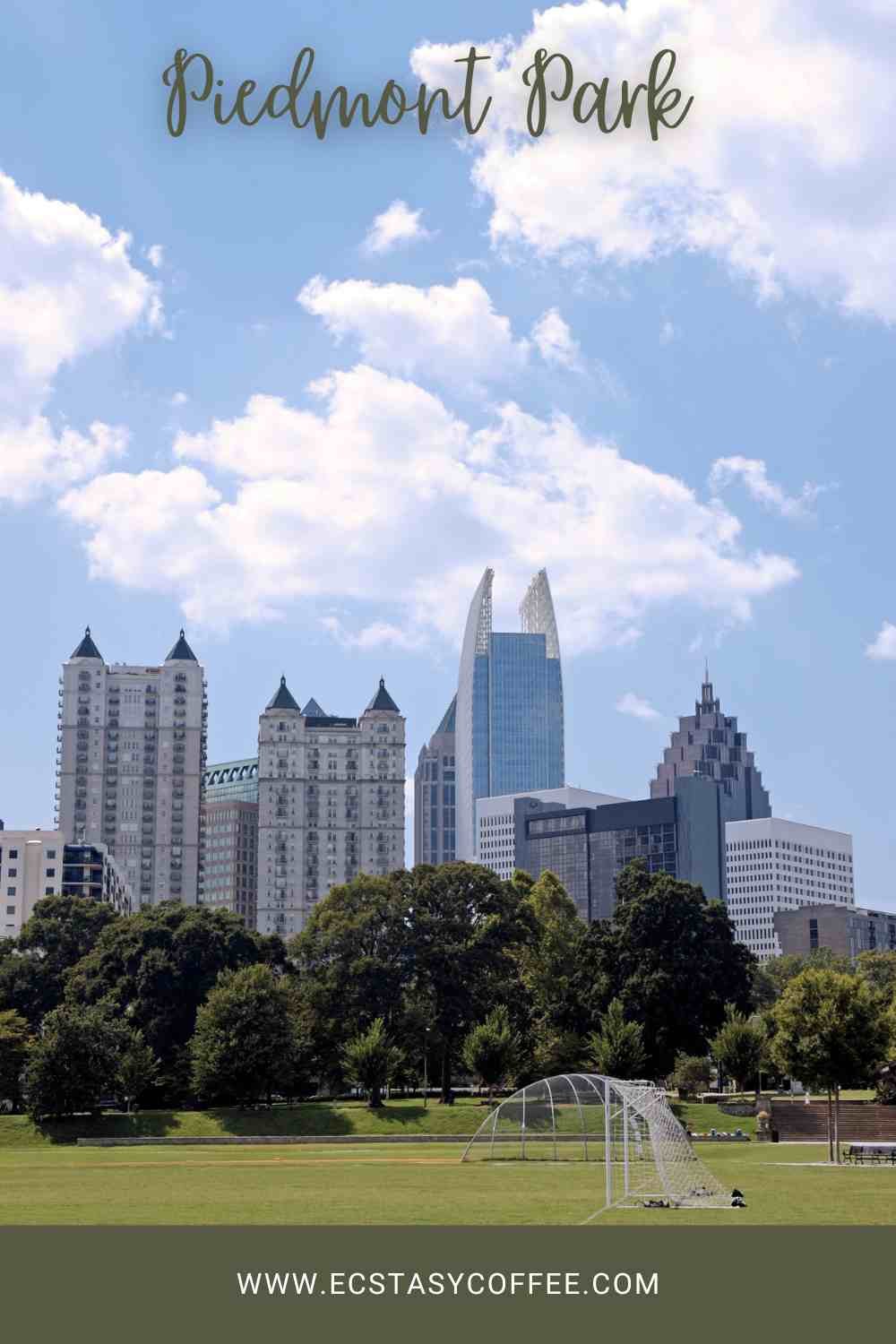 4. Fox Theatre of Atlanta
This is where most of the performances are held and if you take interest in culture and explore the local art and excellence of the spot then the theatre of Atlanta is the right place for you. And the best part is you do not need tickets to explore the ornate architectural work of the building.
5. Atlanta Beltline
This is a streetcar trail that extends for 22 miles. There are several affordable houses are constructed alongside the road and the ample green space provides fresh air to the residence. There are also ten parks in this region.
6. National Centre for civil and human rights
If you are in Atlanta, the city where Martin Luther King Jr. grew up then a National Centre to honor his struggle will also be there. The National Centre for civil and human rights conveys the basic needs for Human Rights. It is a storehouse for artifacts associated with Martin Luther.
Certain papers and publications of the work of this great man are also kept here for the visitors to read. You shall need about two hours to cover the entire space.
7. Oakland Cemetery
If you have a couple of hours in hand then the Oakland Cemetery can be added to your list of places to visit in Atlanta. The cemetery is built over an area of 48 acres of land and showcases the contribution of the city during the Civil War and during the Civil Rights Movement. You will find famous Atlantans like Bobby Jones or Margaret Mitchell among the 70,000 graves that the cemetery houses. The northeastern portion of the cemetery houses burial grounds for the free African Americans. You should have a walk around this place.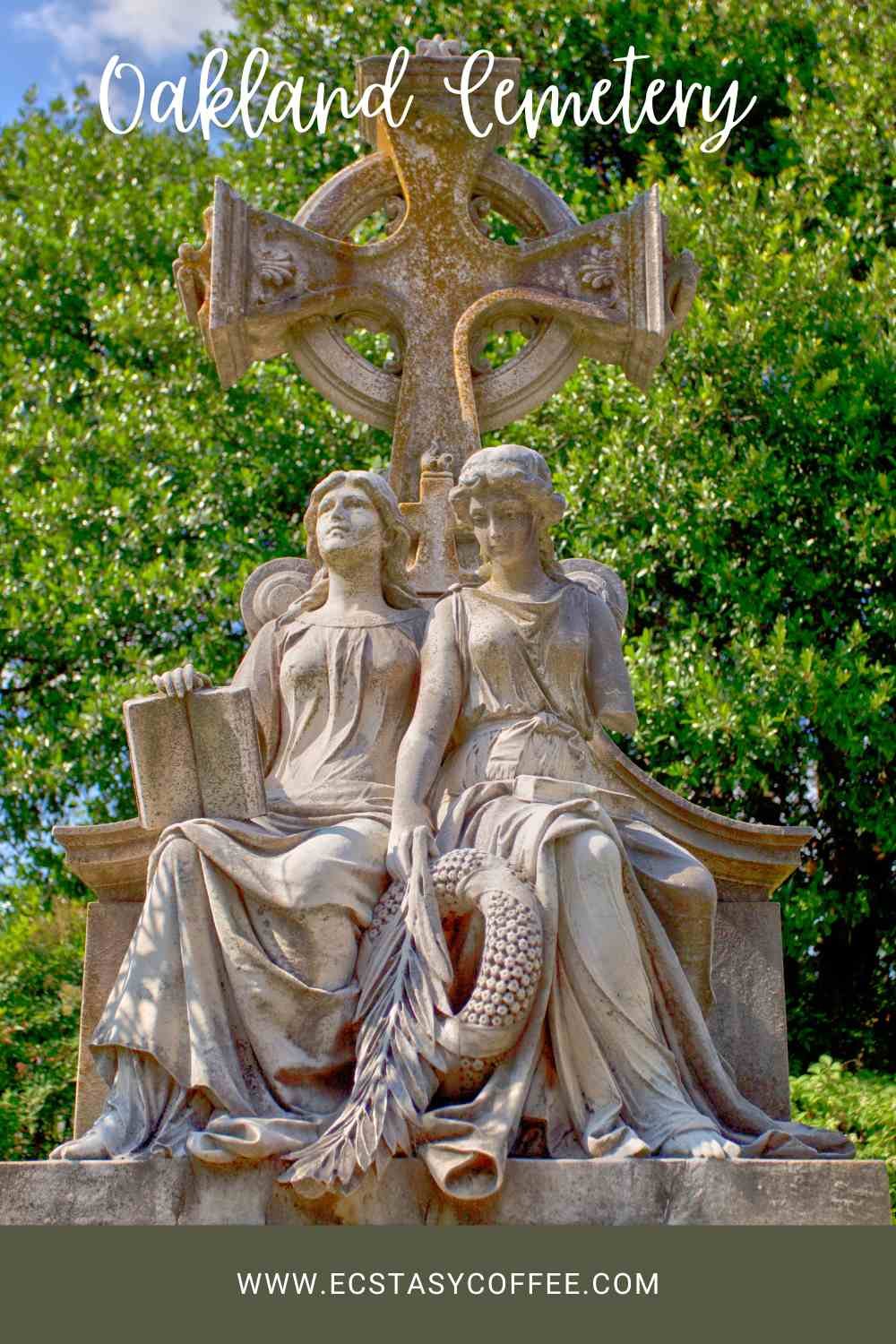 8. Centennial Olympic Park
Centennial Park in Atlanta is located opposite the College Football Hall of Fame across the street downtown. It covers a land surface of 22 acres and was built in 1996 for the purpose of the Olympic Games! If you are a sports fanatic then you should not miss out on the opportunity to have a look around the park. The remarkable feature of the park is the Fountain of Rings which is created with 251 water jets. You can enjoy the water shows organized here along with special events annually.
9. Fernbank Museum of Natural History
You will be intrigued to know the Natural History of the World and the displays that are exhibited here. The dinosaur fossils along with wildlife displays are showcased here for history enthusiasts to learn. The Fernbank Forest with a two-mile path is a great way to spend your time in Atlanta.
10. Ponce City Market
This used to be an office for Sears, Roebuck, and Co. but is now a feisty and buzzing part of the town. There are coffee shops where you can relax and enjoy your evening with your loved ones.
11. Georgia Aquarium
Here is a wonderful way to spend your time surrounded by beauty which boasts a wide variety of flora and fauna. More than 100000 animals from five hundred species are represented here. The 4D theatres are also present which provides a delightful experience to the visitors.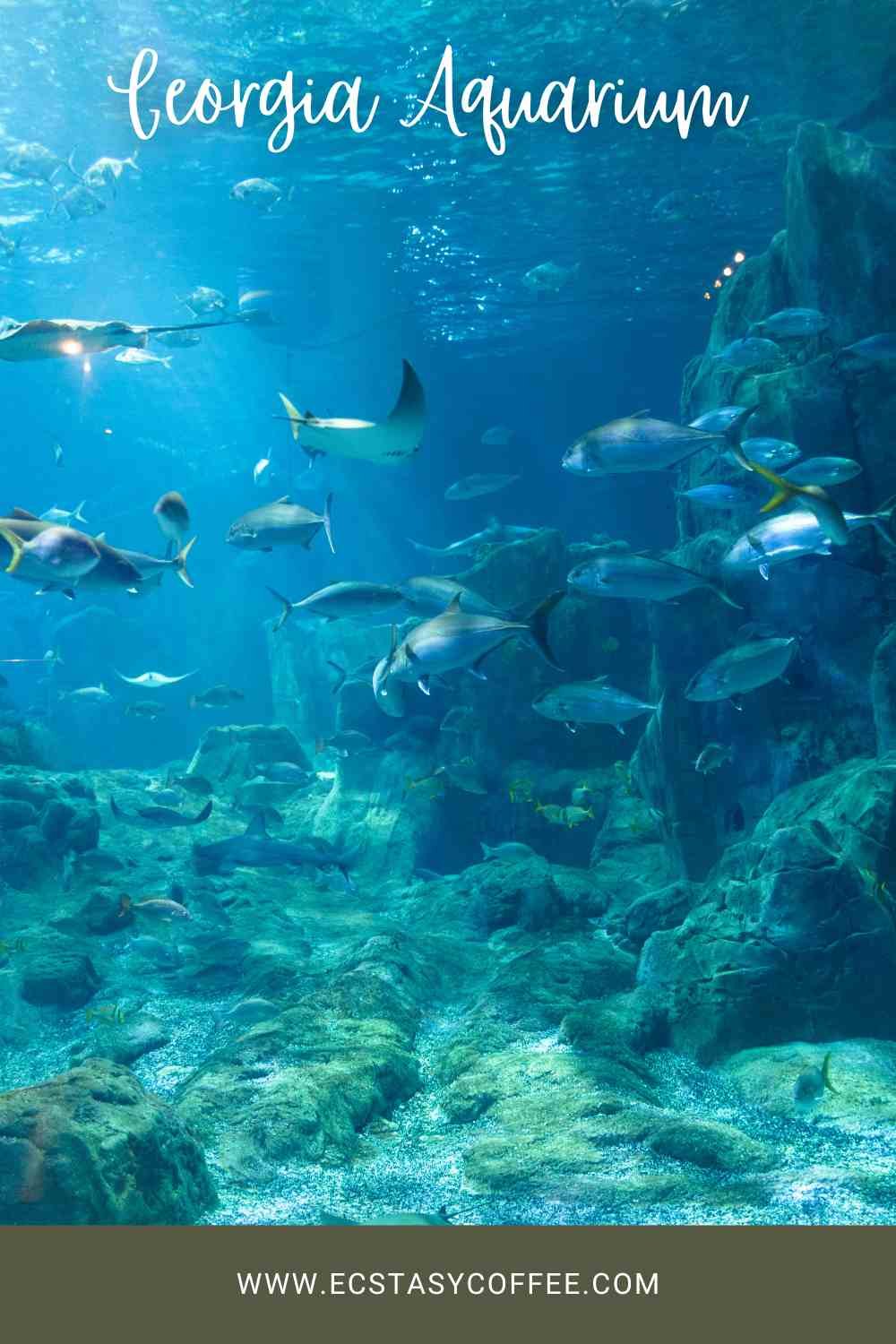 12. Atlanta Botanical Garden
This is a paradise for every plant lover! Spanning over thirty acres of ground, you simply come here for a walk or enjoy the fresh air! Situated northwest of Piedmont Park there is a Children's Park where you can leave your kid to enjoy as you explore the other features like Tropical High Elevation House and so on.
13. The Jimmy Carter Presidential Library
This Presidential Library and Museum is a storehouse with a massive amount of interesting artifacts, hundreds of audio, and letters. There are stores in the Presidential Library where you can pick something remarkable as a memento of your visit.
14. Stone Mountain Park
If you are at Stone Mountain Park then you should not miss out on the renowned Confederate Memorial Carving. Spreading over a can't a region of 3200 acres of land, it houses the largest high-relief sculpture in the world. When you are here, remember to explore other features of the mountain park like the songbird preserve and cable car ride, journey on the railroad, or the miniature golf course.
You can even enjoy the seasonal dinosaur replica park with both indoor and outdoor play areas. There are also picnic areas and hiking trails with recreational facilities.
15. Krog Street Market
This is a food hall with numerous tasty hubs that you can visit if you are starving for delicious dishes and local cuisine. There are chocolates, ice cream, craft beers and so much more to keep you tempted throughout. The stunning market with ravenous food options is hard to resist.
16. World of Coca Cola
This is a museum that is built to honor the world's most famous and favorite cold drink. The building houses the history behind the discovery and the preparation of the recipe. You can enter the 3D theatres to enjoy the show and learn about the achievements of the company.
17. High Museum of Art
If you are smitten by art and culture, then the High Museum of Art is meant for you! There you shall find ample artwork on display which is waiting for you to admire and appreciate them. Notable works of the artists are all displayed here! Take a walk in the gallery to figure out which one is your favorite.
18. Michael C. Carlos Museum
Ancient Egypt, Nubia, or Greece! There are artifacts from everywhere you can think of all stored on the premise of the Michael C. Carlos Museum. Works from the Renaissance period are also stored here which is indeed a delight to encounter and admire for the visitors. Works such as printing techniques and various images are stored in the museum! So if you are in town, do not miss out on this prominent place to visit.
19. Mercedes-Benz Stadium
If you are a soccer fan then you must visit the Mercedes-Benz Stadium where you can watch Atlanta United. They also have Falcons for football fans. There are food joints inside the stadium so that you can munch on a burger while watching the match.
20. Truist Park
How can we miss out on the Truist Park when we are in Atlanta? You can also walk into the stadium to cheer for your team, Atlanta Brave. However, that is not the only reason for you to visit the park as there are other attractive spots as well. You must visit the dugout and the press box and if you are hungry then Atlanta Battery for a ravenous dinner.
21. Delta Flight Museum
The Delta flight museum is flooded with aviation exhibits like the 1928 Northwest Airways Waco 125 biplane and a restored 1931 Curtiss-Wright 6B sedan. There are many other modern and contemporary fought models which you can observe at the museum.
FAQs-
1. What can you do for your three days stay in Atlanta?
If you are halting for three days in Atlanta then you have to catch up with the Georgia Aquarium followed by brunch at Atlanta Breakfast Club. There are several museums that you can check out.
2. Which is the ideal period to visit Atlanta?
If you head to the city from March to May, you can enjoy the mild weather while you explore the features of the town.
3. Where do celebrities live in Atlanta?
Buckhead is the most lavish part of the town which is crowded with celebs and eminent personalities.
4. How many days are needed in Atlanta?
If you wish to cover all the major landmarks and sightseeing locations then three days are enough.
5. What transport is available for tourists?
You can hire a cab or a bike to go around the city. There is a limo and shuttle service that is available on the roads of Atlanta.
Final word- Atlanta is a beautiful place to visit so pack your bag and get your tickets soon!
Read also: