Sugar has been consumed by humans for over 2,000 years, and although we all know that a spoonful of sugar makes medication go down easier, excessive sugar intake is not the same thing. Sugar and sweets in moderation may (and should!) be part of a healthy diet, but it is the excessive intake of added sugars and processed carbs that are harmful and the source of many common health problems. So, if you're thinking of quitting sugar but aren't sure why here are ten compelling reasons to quit sugar right now!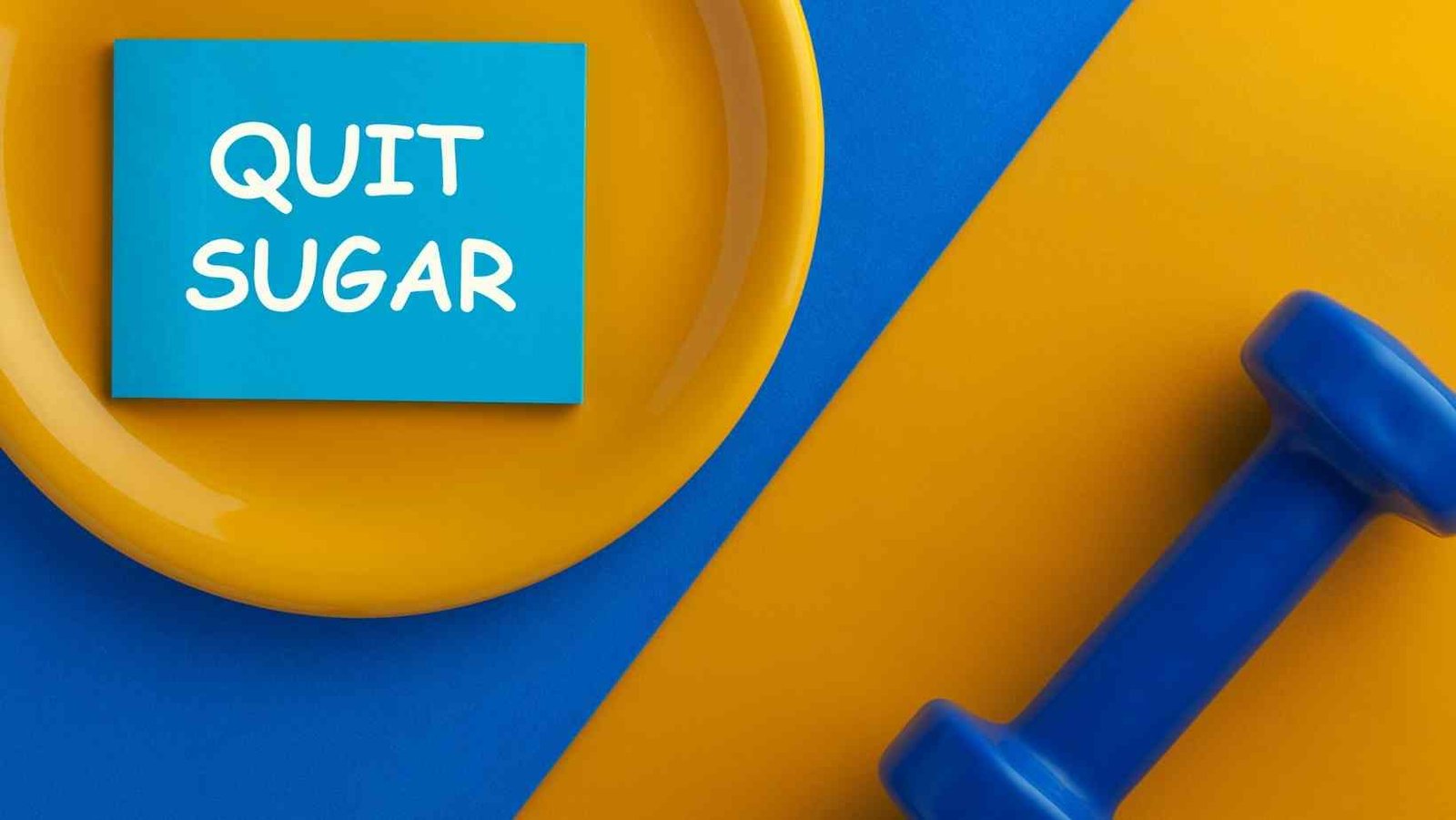 Ten Reasons to quit sugar now
1. Sugar Impairs Gut Health
Sugar has the most harmful influence on the gut health of all the regions on which it may have an adverse effect. You've probably heard the phrase "you are what you eat," but the truth is that you are what you absorb. Our gut is a complicated system that absorbs nutrition, produces minerals, houses bacteria, protects us from illness, and communicates with our brain. It's a complex system that enables vital nutrients and water to enter our bodies while keeping poisons and allergens out.
Hundreds of different kinds of helpful bacteria live in our digestive system and work to keep us healthy; however, a diet rich in sugar and processed carbs may upset the bacteria balance in the gut. Because the stomach is connected to so many other parts of the body, this imbalance may affect skin problems, behavioral difficulties, allergies, hormone imbalance, and joint inflammation, among other things. Because our gut health is so essential to our overall health and longevity, controlling our gut microbiota is one of the most significant reasons to give up sugar.
2. Sugar has an effect on the skin, acne, and eczema.
Although it is frequently overlooked, it is essential to remember that the skin is an excretion organ and therefore a reflection of what is going on within the body, particularly the balance of bacteria in our gut. Sugar consumption may create a disruption in the microbiota or poor gut health, both of which can have serious consequences for the skin. Not to add, sugar and processed carbs have been linked to inflammation and hormone imbalances, which may lead to skin problems including rosacea, acne, and premature aging.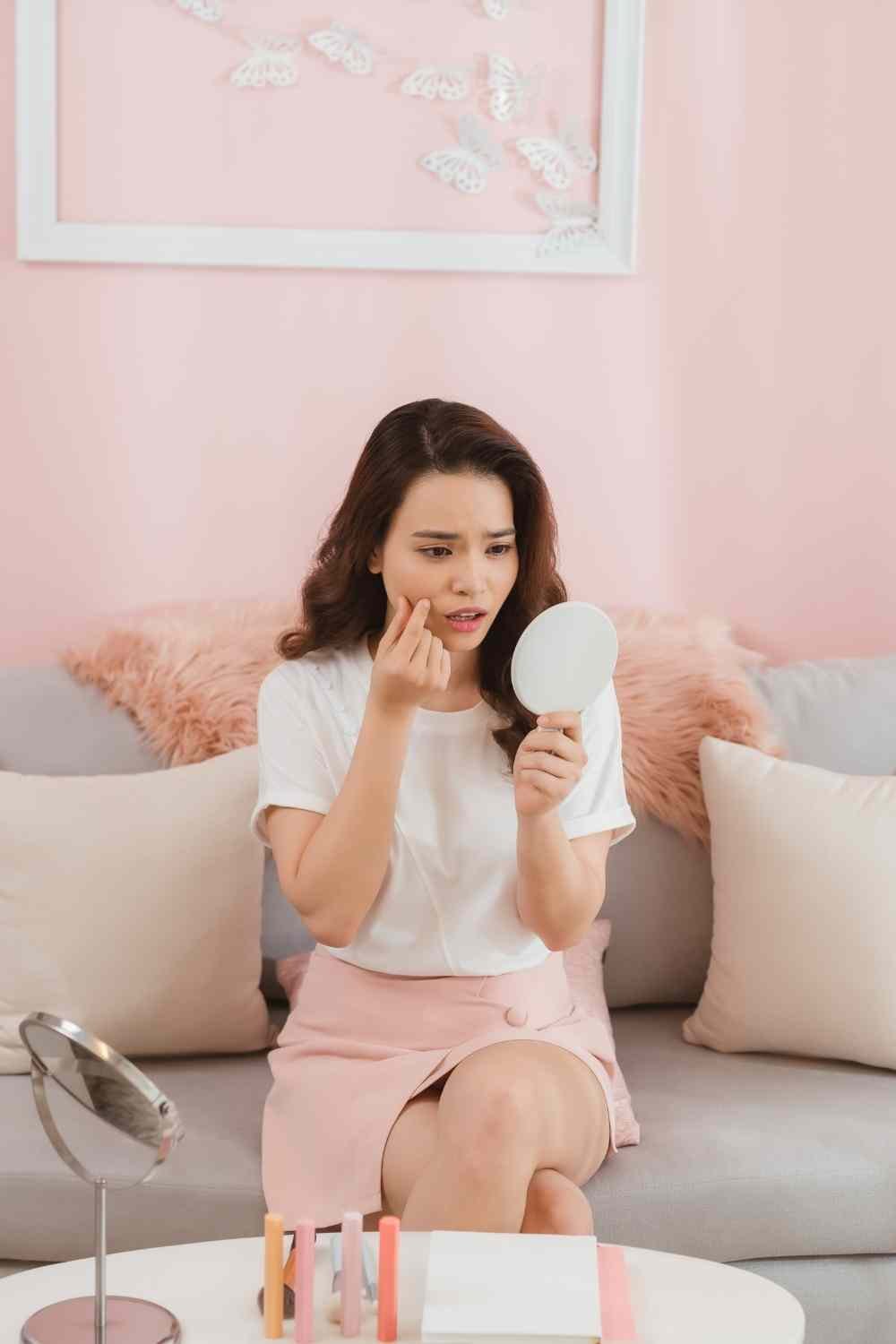 Excess sugar intake raises insulin levels in the circulation, which has been proven to enhance the activity of oil glands in the skin and inflammatory processes that produce acne and pimples. Furthermore, sugar binds to collagen protein in a process known as glycation, resulting in a new molecule known as AGEs. AGEs have been proven to break down elasticity and damage collagen in the skin, producing wrinkles and premature aging, making it one of the top reasons to quit sugar.
3. Sugar Makes You Gain Weight
Sugar is the main cause of weight gain, not just because it is a source of "empty calories" devoid of its own nutrients. When you consume sugar or refined carbs, your body releases insulin into circulation. Insulin is a fat-storing hormone that tells the body to turn the sugar you just ate into stored energy that will be utilized later in the form of body fat.
The issue is that excessive sugar intake causes insulin resistance, which means that more and more insulin is required to complete the task. As a result, the more sugar you consume, the higher your blood sugar, and therefore your insulin levels, and so the more fat you will store. Insulin resistance increases over time, allowing the body to accumulate body fat at a faster rate, resulting in excess weight gain, particularly in the stomach area.
4. Sugar Has an Effect on Hormones and PCOS
Eating too much sugar may mess with your blood sugar, and believe it or not, your blood sugar is related to hormone activity in your body. The connection between sugar consumption, total carbohydrate intake, and hormonal activity has been discovered in research on polycystic ovarian syndrome (PCOS). Insulin resistance has been identified as one of the underlying physiological abnormalities in most, if not all, cases of PCOS.
Insulin levels affect more than just blood sugar; they're connected to other hormones in the body, such as estrogen, progesterone, and testosterone, and they may signal the ovaries to produce more testosterone, which is a core cause of PCOS. Although a relatively recent link, the need to regulate hormones is one of the most compelling reasons to give up sugar.
5. Sugar Makes Us Tired
Sugar intake has a direct effect on our blood sugar levels, which in turn has a direct impact on our energy levels. When you consume a lot of sugar or a meal that is high in carbs, your body responds by generating insulin to help you digest the sugar in your blood. Once the sugar (or energy) has been withdrawn from the bloodstream, you will experience a significant drop or crash.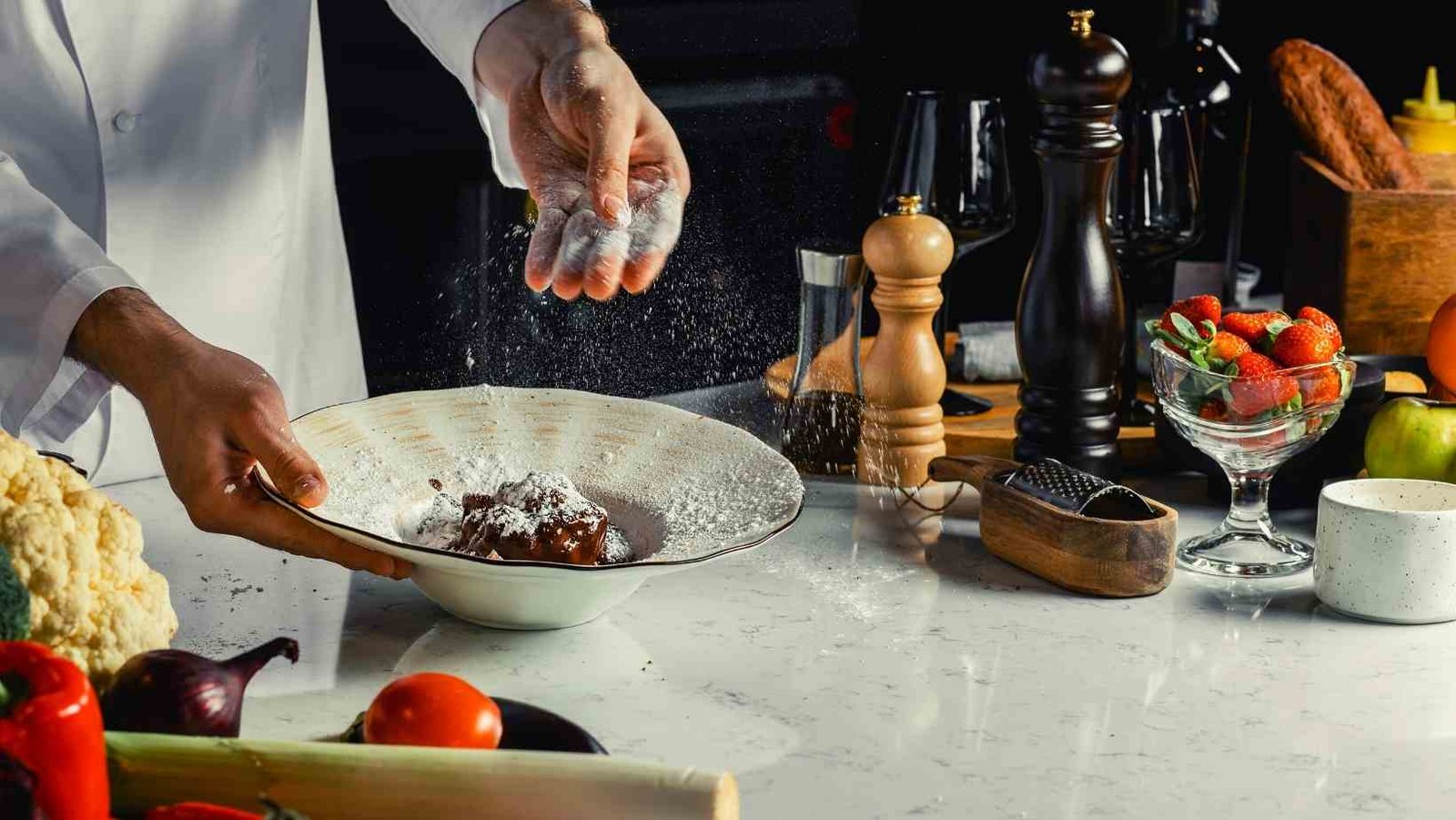 This continuous blood sugar disturbance will not only make you weary throughout the day, but it will also make you want more sugar and processed carbs to boost your energy levels. This cycle gets worsened over time, and you need more and more sugar to boost your energy, resulting in low energy levels throughout the day and just a short jump when sugar is eaten.
6. Sugar Has an Effect on the Immune System
When we consume something sweet, the pancreas produces insulin to lower blood sugar levels and transport it to our cells. Insulin reduces the production of human growth hormone, which suppresses the immune system and makes us vulnerable to infections and viruses. Excess sugar intake may "weaken" the immune system over time, leaving us more vulnerable to cold and flu season, as well as illness, auto-immune problems, and (worst case scenario) cancer.
7. Sugar is linked to heart disease.
When it comes to heart health, you've undoubtedly heard that saturated fats and cholesterol are the enemies, but in fact, it's sugar that we should be worried about. Excess intake of refined sugars, rather than saturated fats, is now widely recognized by the medical profession as the leading cause of heart disease. Although the precise mechanism by which sugar impacts heart health is unknown, it seems to have many indirect links, including high blood sugar, high cholesterol, and high blood pressure, all of which have been related to heart disease, giving it even another compelling reason to give up sugar.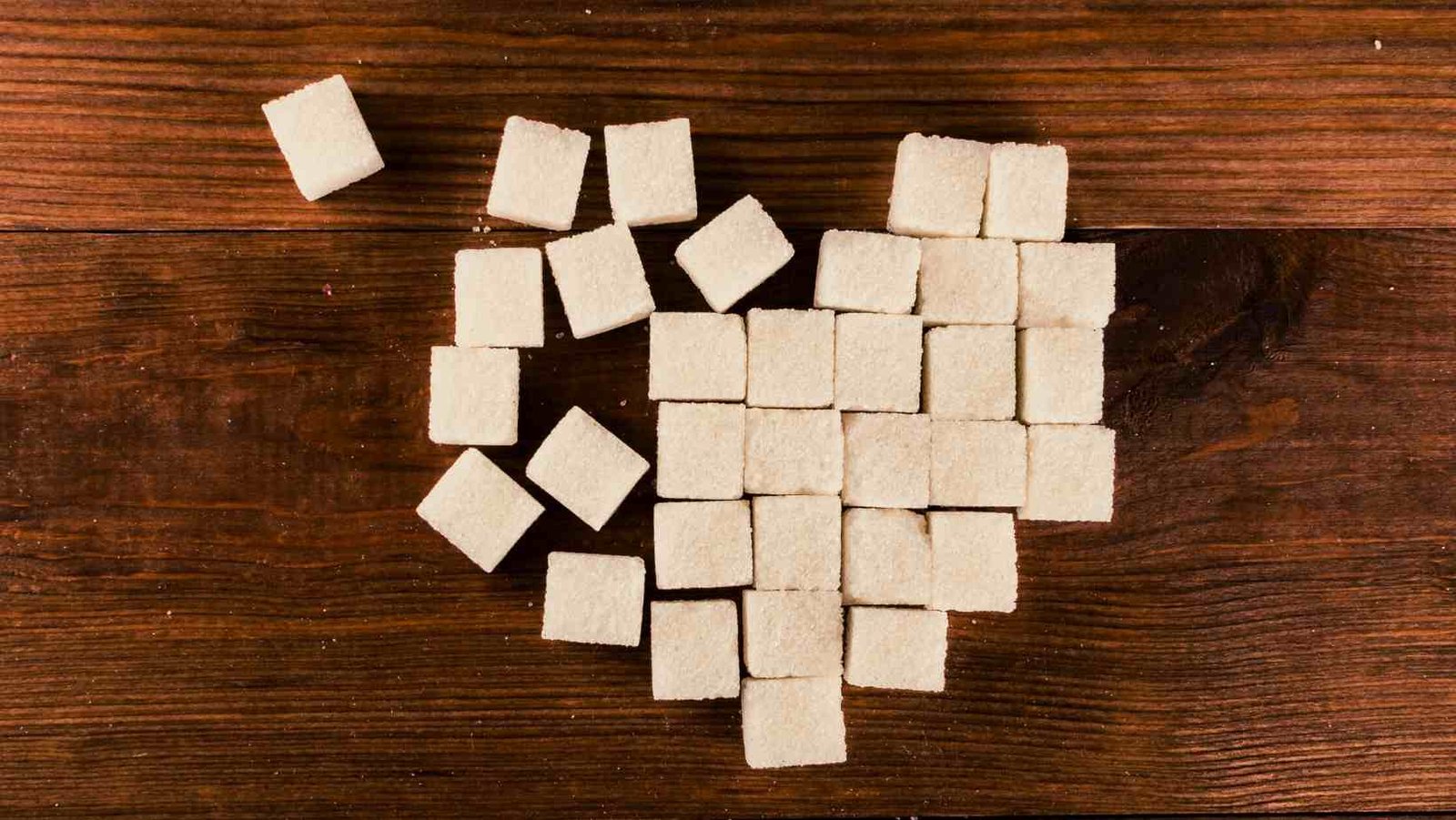 8. Sugar Induces Cravings
Although most people are aware that sugar may induce cravings, not everyone is aware that once you start eating sugar, you will want more of it. The vicious cycle of sugar cravings is maintained and influenced not just by the highs and lows in insulin that you experience while eating, but also by the surge of dopamine, our feel-good neurotransmitter, that you get when you consume it. Sugar has been proven to activate the reward center of our brain, which may be beneficial in little quantities but can be harmful to our health as it gets more addicted.
9. Sugar Is a Cause of Diabetes
This is the most well-known side effect of eating too much sugar and processed carbs, and although it lasts longer than some of the other symptoms, it is all too frequent. Insulin resistance may worsen over time, leading to the development of type 2 diabetes in certain people. Type 2 diabetes is a "lifestyle disease," meaning it is affected significantly by food and lifestyle variables, with sugar and refined carbohydrate intake being the most significant contributor.
10. Sugar Has an Effect on Mental Health
The effects of sugar on mental health have received much less attention to far, but this research and information are gradually becoming more widely accessible. Not only can too much sugar raise our insulin levels, which may affect other hormones and neurotransmitters (including dopamine) but our stomach is also known as our "second brain."
Because of the gut-brain axis, there is a direct link between our mental health and our gut health, and your gut houses 80 percent of your serotonin (another mood-boosting chemical). As a result, sugar overconsumption not only affects our energy levels, which in turn affects our mood, but sugar also has a long-term effect on our gut health, which has a direct influence on mood, as well as anxiety and melancholy.
Final Thoughts
The reasons for quitting sugar are many, and the facts are unmistakable: sugar is harmful to our health. Although sugar may be included in a healthy and balanced diet in moderate quantities, it is the excessive intake of processed sugars and refined carbs that should be avoided. It's not about never consuming sweets again; it's about doing so in a regulated manner. Although it may seem almost impossible after reading this, it is doable; you just need to know-how.