Moving into a new home can be an exciting adventure, promising a fresh start filled with exciting potential. But settling in? That can sometimes feel a bit daunting. Don't worry – with a structured approach, you'll be feeling right at home in no time. Here are the key steps to help you transition smoothly.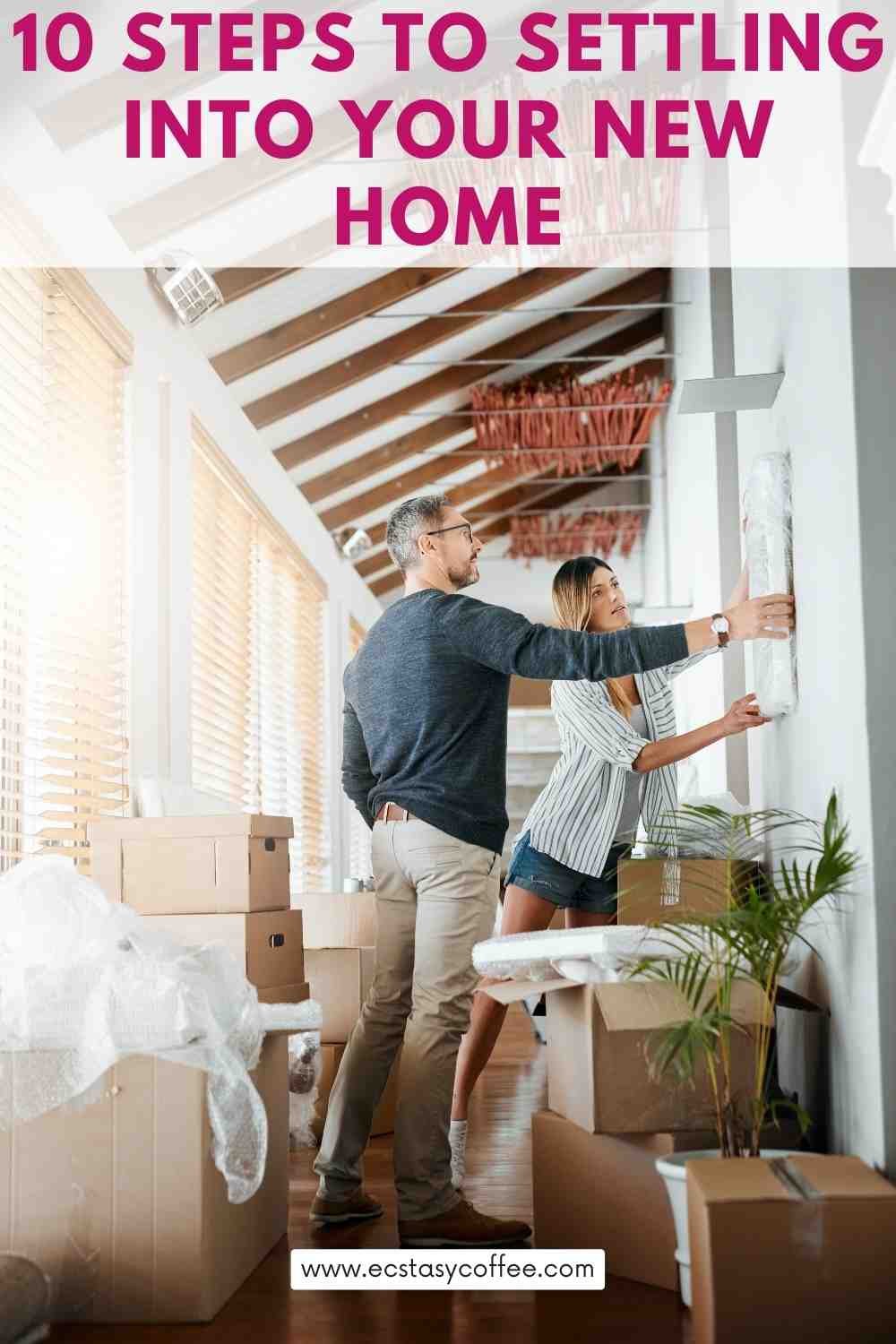 Prioritize Your Essentials
You've just moved in, and there are boxes everywhere. Before you tackle the entire house, focus on unpacking the essentials first. This includes things you use daily like kitchen utensils, toiletries, and some basic clothes. Having these items handy will make your first few days more manageable.
Create a Floor Plan
It might be tempting to start arranging your furniture straight away. However, sketching out a preliminary floor plan can save you hours of pushing and pulling heavy items to get them into position. Measure your spaces, think about traffic flow, and consider the functionality of each room.
Personalize Your Space
Sure, it's a new home, but it should feel like your new home. Add those personal touches. Whether it's hanging your favorite art, setting up family photos, or placing that special ornament on the mantelpiece, personalization makes all the difference.
Deep Clean Before Settling
Even if your new home seems spotless, giving it a deep clean will not only ensure it's truly fresh but also give you a sense of ownership. Clean homes offer mental clarity and a more pleasant settling-in experience. Plus, by deep cleaning, you can discover and get rid of issues – hopefully, it won't be the case, but it could help you eradicate pest infestations, for example.
Get Familiar with the Home's Systems
Take some time to understand your new home's heating, cooling, electrical, and security systems. Knowing where the circuit breaker is, how to adjust the thermostat, or how to operate the home security system could save you unnecessary stress later on.
Update Security Measures
Safety comes first! Consider changing the locks or passcodes to get into your home. You never know who might have a copy of the keys from the previous owner. Plus, check all smoke detectors and carbon monoxide alarms to ensure that they are in the right places and functioning as they should. It's smart to consider having locksmith tools on hand for added security and peace of mind.
Introduce Yourself to Neighbors
Building a sense of community in your new home often starts with a simple introduction. It's a good idea to say hello to your new neighbors – maybe even bring a small treat as a gesture of goodwill. Not only will this build rapport (and perhaps even start new friendships), but neighbors can also offer invaluable advice about the area.
Discover Your Neighborhood
Walk around. Find the nearest grocery store, park, pharmacy, coffee shop, and other amenities you are likely to use. Becoming familiar with the local amenities not only makes life more convenient, but it'll also leave you feeling more connected to your new surroundings.
Establish Routines
Routines can be a source of comfort, and for some people, it might make it easier to settle into a new place. Start setting daily or weekly routines, like a morning walk or a designated laundry day. By incorporating these habits, your new house will start to feel more like a home.
Organize Documents and Bills
Don't forget to give your new address to necessary institutions, redirect your mail, and keep important documents (like property papers or lease agreements) in an easily accessible location.
Settling into a new home is more than just unpacking boxes. The process is all about making the space genuinely your own. With these steps, you'll be able to ease the transition and lay the foundation for countless memories for years to come in your new place.
Read also: