The holiday season is already in swing. Just a quick look around you, and you can already tell that the time for gift shopping is coming. While most of you get excited about the thought of giving out gifts, some may also feel pretty stressed and overwhelmed about the upcoming activity. The idea of finding a unique and impressive holiday gift can be overwhelming, especially if you're shopping for your special someone.
Thankfully, there are plenty of holiday gift ideas out there that you can still give to your partner, regardless of whether this is your first or fiftieth Christmas together. The list below may have a combination of readymade gifts and homemade ones. But one thing similar to these gifts below is that they're all meaningful and special.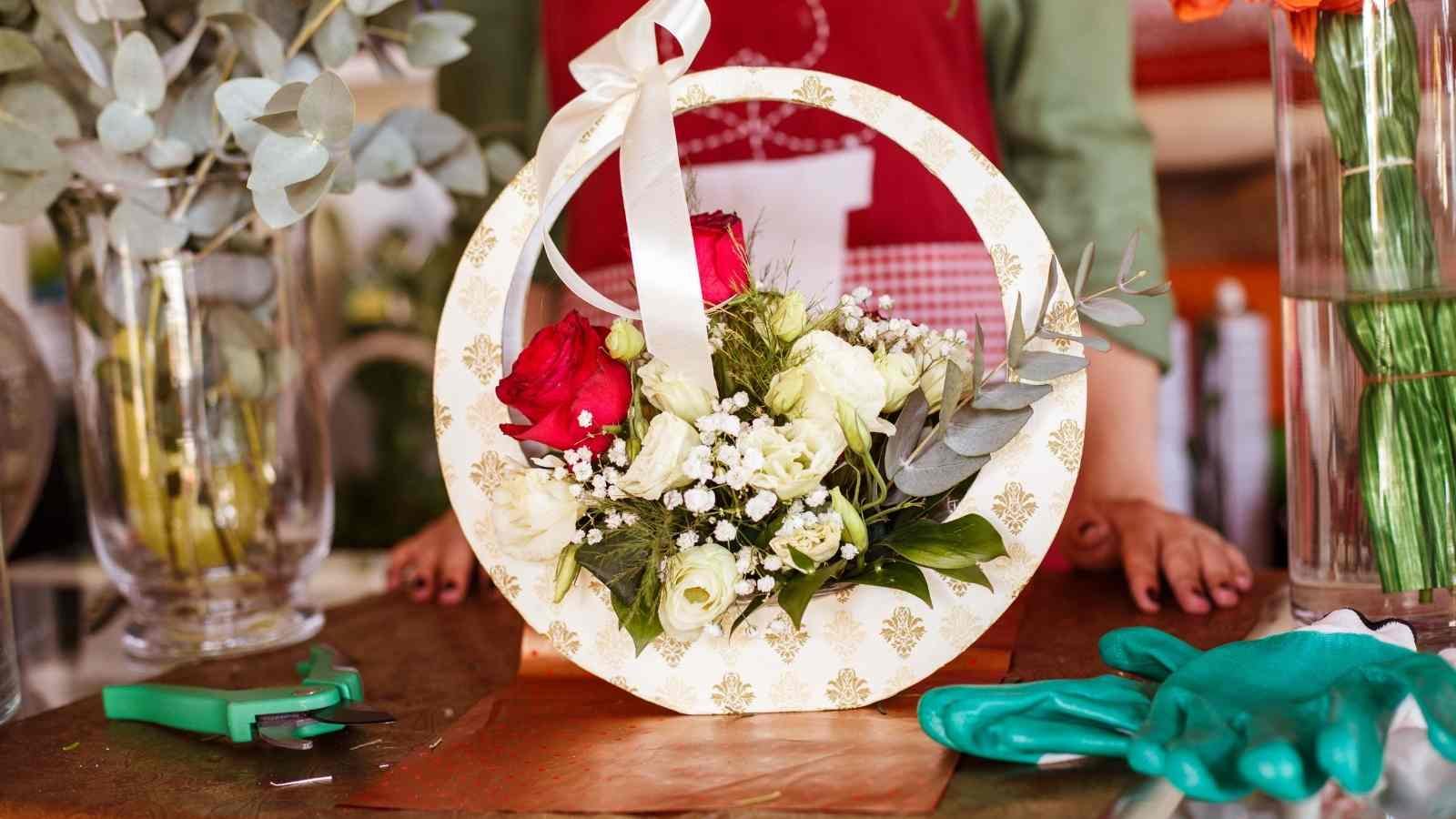 To begin, here are fifteen simple but special holiday gifts you can get for your special someone this coming Christmas.
Jump to:
1. Flowers
One traditional gift that will never go out of style is flowers. The best thing about flowers is that you can gift them on any occasion and event you can think of. In this coming holiday season, you can gift flowers for your special someone in various forms. You can either give a bouquet, a flower basket, a flower wreath or use flowers as additional decorations for your other gifts. Remember that flowers can be quite costly during the holidays due to their high demand, so to help you save on holiday gifts, it might be best to do your gift shopping during Black Friday.
2. Romantic Christmas Cards
Giving a romantic Christmas card is another simple but romantic way of gifting your special someone this coming holiday season. Now you have a perfect room to express your feelings and gratitude for your special someone through this card. You can choose to give this Christmas card by itself or pair it with other gifts such as flowers.
3. Personalized Coffee Mugs
Enjoying your coffee with your partner every morning has always felt like a dream and comfort for you. So, why not give them something personalized to help them enjoy their coffee more? You can give them personalized coffee mugs designed with their name, favorite quotes, or even both of your names to remind them about your bond with coffee. Now, both of you can enjoy your coffee or hot cocoa with your matching personalized mugs.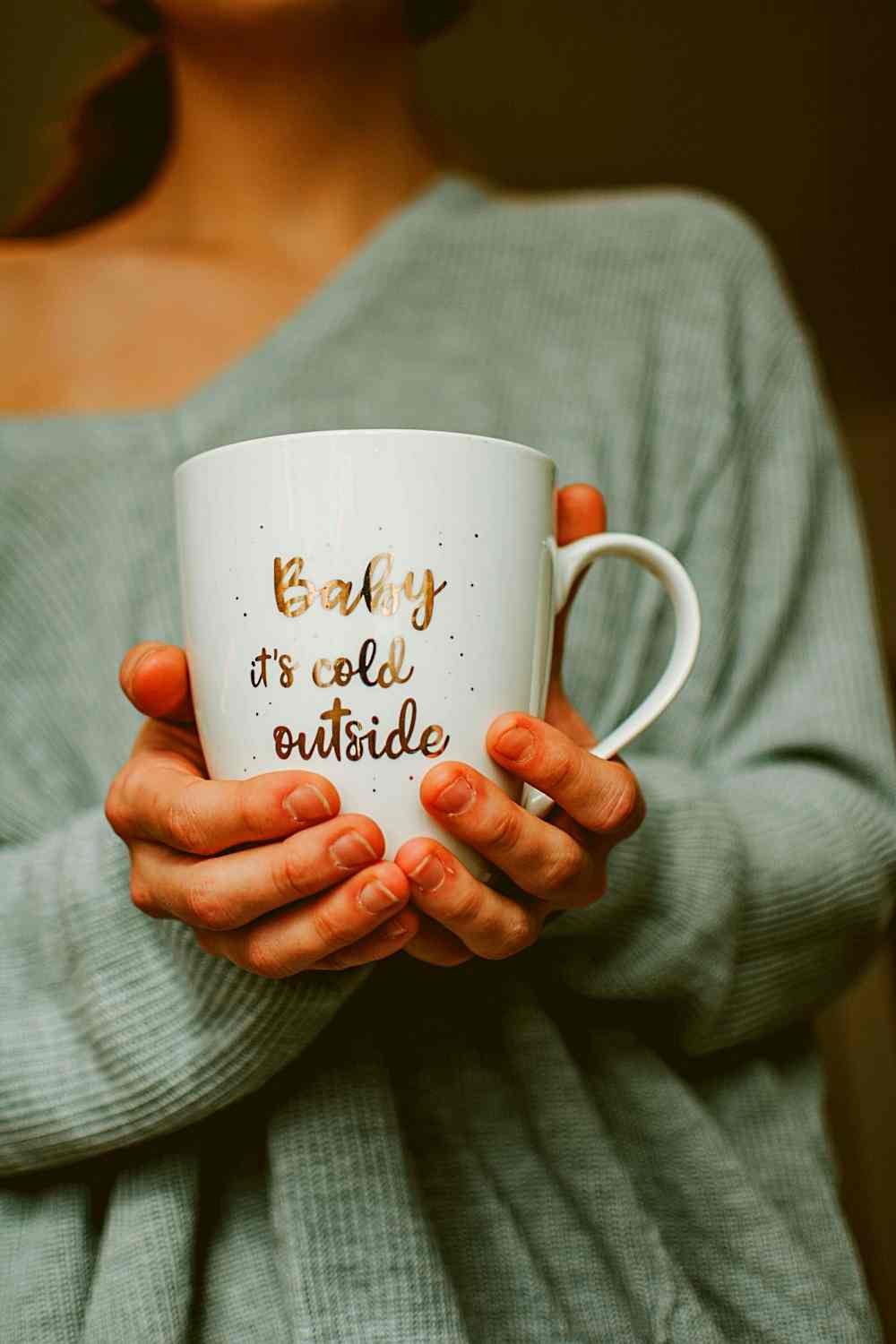 4. A Cuddly Teddy Bear
If your special someone is fond of cuddly and adorable stuffed toys, a personalized teddy bear may be a perfect Christmas gift for them. You can have their name or both of your names embroidered or printed on the teddy bear to customize it. Better yet, go for a teddy bear that features an audio recorder inside to sway them with your romantic messages, and they can replay it anytime.
5. Romantic Display
Sometimes, when you're in a long-term relationship, you may forget to show affection towards your partner. This coming Christmas, it's a perfect time to remind your special someone about how much they mean so much to you. To do that, you can gift a romantic display of a heart-shaped photo frame filled with your memorable couple pictures. This truly personal gift will pleasantly surprise your partner on Christmas morning, and they might even give you lots of kisses and cuddles in return.
6. Couple Keychain
Are you searching for a holiday gift that can remind you and your partner about your feelings every day? You can gift your special someone with couple keychains. Better yet, have it customized with your initials or anniversary dates to make it more sentimental.
7. Christmas Gift Basket
You can fill your gift basket with anything that would please your special someone. You can fill it with baked goods, drinks, scented products for their home, or cleaning supplies. Don't forget to add a Christmas card or flowers on the side for a touch of romance.
8. Cuddly Pillows
Who would've thought that necessities like pillows could turn out to be a romantic holiday gift? Giving your special someone a bunch of fluffy and cuddly pillows will surely boost their bedroom's coziness for the winter season. Better yet, you can customize these pillows with your names or pictures on them to boost their sentimental value.
9. Matching Christmas Pajamas
Surprise your loved ones by wrapping them a set of matching Christmas pajamas. Now you can enjoy your Christmas together in matching clothes and take pictures for your Christmas card next year.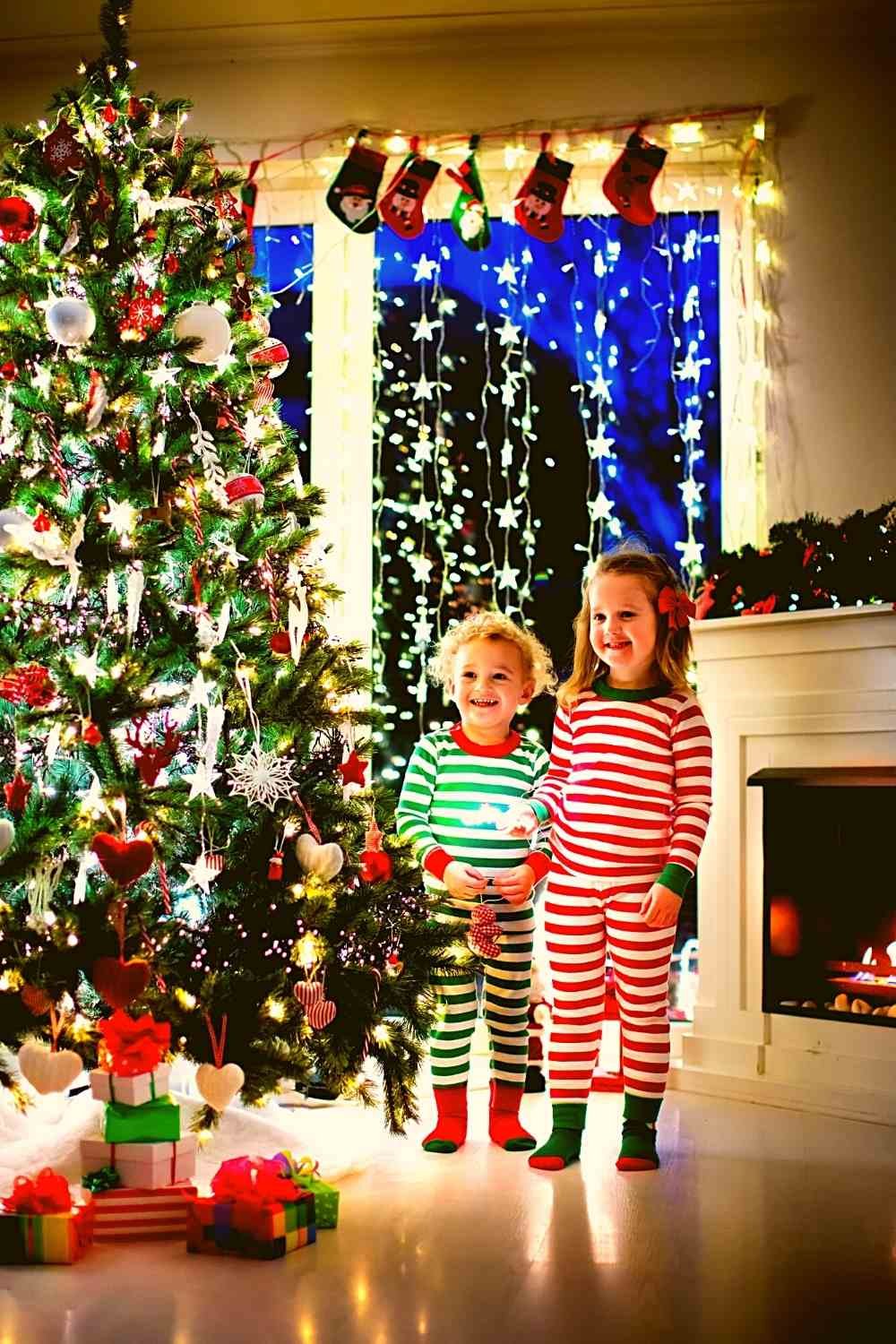 10. Personalized Monogram Necklace
Pick the first letter of your loved one's name and use it as a pendant for their monogram necklace. If not their first letter, you can even have their full first name monogrammed. This simple statement necklace will surely leave your loved one in awe this Christmas day.
11. Printed Socks
Printed socks may be common Christmas gifts, but they're still appreciated due to their functionality. For a special touch, customize the socks with their favorite cartoon characters or have their name embroidered in them. Now they get to wear something fun under that business uniform they wear every day.
12. Heart-shaped Cupcakes
If you're skillful in baking, utilize that skill to gift your special someone with heart-shaped cupcakes for Christmas. Nothing beats a cup of coffee paired with sweet chocolate or cinnamon-flavored cupcakes. Make sure to decorate them with hearts and other romantic toppers to remind them of your love. Meanwhile, if you're not confident with your baking skills yet, you can always opt to buy readymade cupcakes from their favorite bakery or cafe.
13. Sweet Treats Jar
You can fill this jar with your loved one's favorite sweet treats. It can be gummies, jelly beans, candy worms, and other sweets your loved one may like to snack on and enjoy.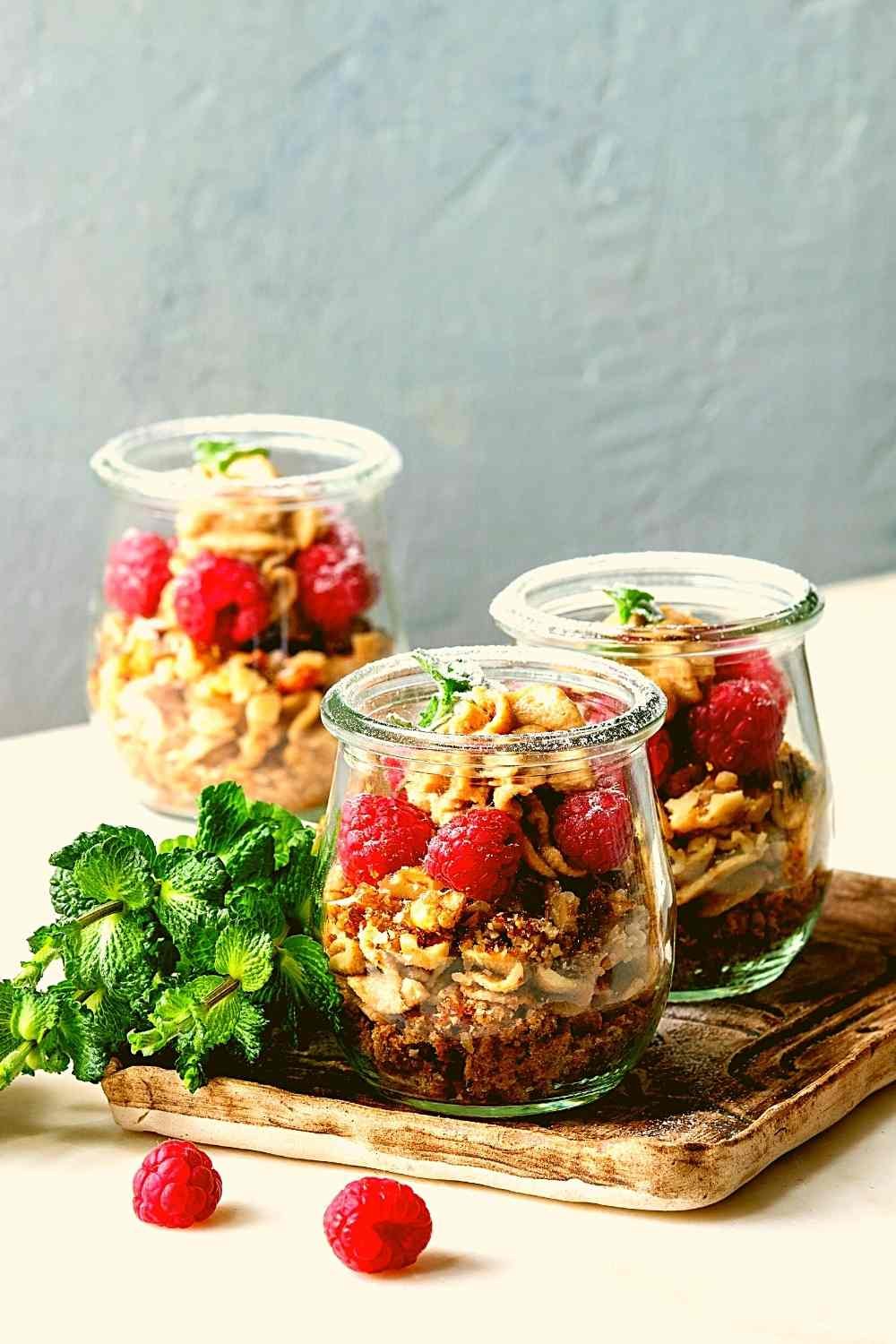 14. Personalized Photo Book
While flexing your couple pictures on social media is cute, nothing is sweeter and more sentimental than seeing your photos in a glossy photo book. Gather all the images you've taken together as a couple and pile them into a photo book. Your loved one can display it around the house as a beautiful keepsake of your relationship.
15. Pet Portrait
If they have a furry friend, gifting them a pet portrait could be one of the most thoughtful gestures you can do for them this holiday season. You can frame a printed picture of their pet alone or their picture together. It's also a good idea to have a custom painting of their pet made.
16. Personalized Phone Cases
Phone cases are a great way to show off your own unique style, especially if you spend a lot of time outside. They make your phone look like it fits right in with your individual style. You can find something for any tastes or price ranges on the market. Many phone cases are designed for women, and girls tend to prefer lighter colors, whilst men like black. However, this problem has been solved with Acaso.uk. It offers a variety of designs for gifting your Special Someone.
Takeaway
Now you have a compilation of holiday gift ideas to give to your special someone. Whether it's bought from the store or made with your own hands, what matters is that you're giving them gifts from your heart.