Cruises are a major tourist attraction. Cruises may vary from brief trips on tiny boats to multi-day excursions on luxury cruise ships that visit various locations or ports of call. Cruise ship ports are often provided with unique amenities to ensure that cruise passengers are comfortable and have a nice time after disembarking from their ships. Restaurants, pubs, transportation to nearby tourist attractions and other amenities are available at such ports. Cruise ports are vital to the local economy since they employ a large number of people and generate income from visitor spending.
Jump to:
Below is a list of the world's busiest cruise ports.
10. Galveston Bay
The Port of Galveston, located in Galveston, Texas, has welcomed ships from Disney Cruise Lines, Princess Cruises, Carnival Cruise Lines, and other prominent cruise lines. The port is host to several cruise ships throughout the year. There are two cruise terminals at the harbour.
9. Civitavecchia Port
The Port of Civitavecchia on the Tyrrhenian Sea, located in the Metropolitan City of Rome in the province of Lazio, provides a gateway to the Italian capital city of Rome and the Vatican, which are 90 minutes distant. Passengers arriving by cruise ship may also participate in tourist activities in Civitavecchia. Among the attractions are Forte Michelangelo and the Terme Taurine spas. Civitavecchia is the starting and ending point for several major cruise lines. Others come to the harbour on days when they are going on a shore trip.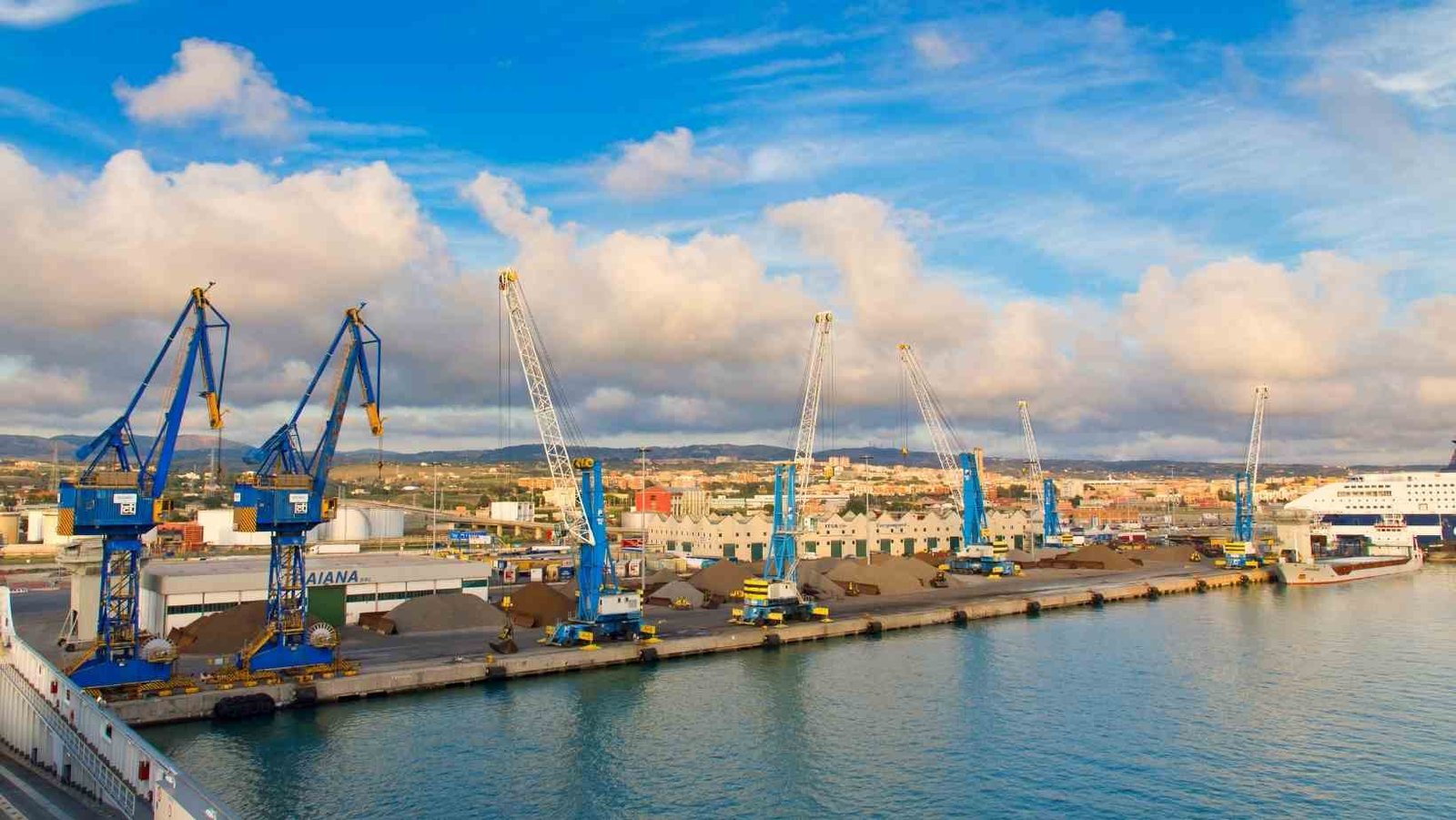 8. Outer-Island Ports
The Bahamas' Out Islands, which include the Eleuthera and Abaco Islands, are a collection of islands that make up the Bahamas. This group has approximately 700 islands, although just a handful is inhabited. These islands serve as major cruise terminals, with many ships stopping here on their way to the Caribbean. Passengers may then relax and enjoy the Outer Islands' tropical weather, beaches, water activities, island exploration, and other fun and adventurous activities.
7. Barcelona Port
Barcelona, Spain's port, is the world's sixth busiest cruise port. The port has a two-thousand-year history. It has seven international passenger terminals as well as contemporary amenities such as air conditioning, public telephones, restaurants and bars, as well as a shuttle bus to the city centre. A vast variety of cultural and historical sites, including numerous UNESCO World Heritage Sites, museums, parks, and beaches, can be found in the city.
6. Shanghai Port
The Port of Shanghai is the first non-North American port on this list. It is a deep-sea and river port in China, located near Shanghai. It is a key stopover for most major cruise ships on the Asia-Pacific route. Royal Caribbean Cruises, Ocean Princess, Costa Rica Cruises, Star Cruises, and other cruise lines dock at Shanghai's three international cruise ports.
5. Nassau's Port
Nassau, the Bahamas' capital city on New Providence Island, is home to the world's sixth busiest cruise port. The cruise ships dock at the Prince George Wharf, which is located in the heart of Nassau. On these cruises, the majority of guests are from the United States. Tourists go from the harbour to downtown Nassau or neighbouring islands for beach activities, shopping, exploring reefs and mangroves, kayaking, snorkelling, and other activities.
4. Cozumel's Port
Unlike the previous three biggest cruise ports, the fourth busiest cruise port in the world is situated on Cozumel Island in the Mexican state of Quintana Roo. It is a popular port of call for Western Caribbean cruises. With its nice tropical weather, beaches, and beach activities like snorkelling, fishing, and diving, Cozumel Island is a popular tourist destination.
3. Everglades Port
The Port Everglades is in Broward County, Florida, near Fort Lauderdale. It acts as a hub for cruise holidays as well as international commerce. Over 3.8 million cruise passengers visited Port Everglades in 2016-17. It had 846 ship calls in 2017. Balearia, Carnival Cruise Lines, Princess Cruises, Royal Caribbean International, and other cruise lines have ships docked at this port.
2. Port Canaveral
The second busiest cruise port in the world is also in the United States. Port Canaveral is located in Brevard County, Florida. It functions like freight and naval port as well. In 2016-17, it welcomed approximately 4.2 million cruise passengers. Every day, an average of ten cruise ships dock at the harbour, including ships from Disney, Royal Caribbean, Carnival, and other well-known cruise lines.
1. The Port of Miami
PortMiami is the world's busiest cruise port, located on Biscayne Bay near Miami, Florida. The port is connected to Downtown Miami by a causeway known as Port Boulevard. The Port Miami Tunnel connects it to Watson Island as well. PortMiami has a major effect on the economy of Miami due to its high amount of passenger and freight traffic. It also employs 176,000 people. PortMiami's cruise terminals are among the most advanced in the world. Passengers who arrive by car and those who are differently-abled are given special attention.