Are you planning a trip to Panama and wondering what sites to visit? This guide will take you through the country's most beautiful and exciting destinations. From the heart of the country in Panama City to the island paradise of Bocas del Toro, there is something to satisfy every taste.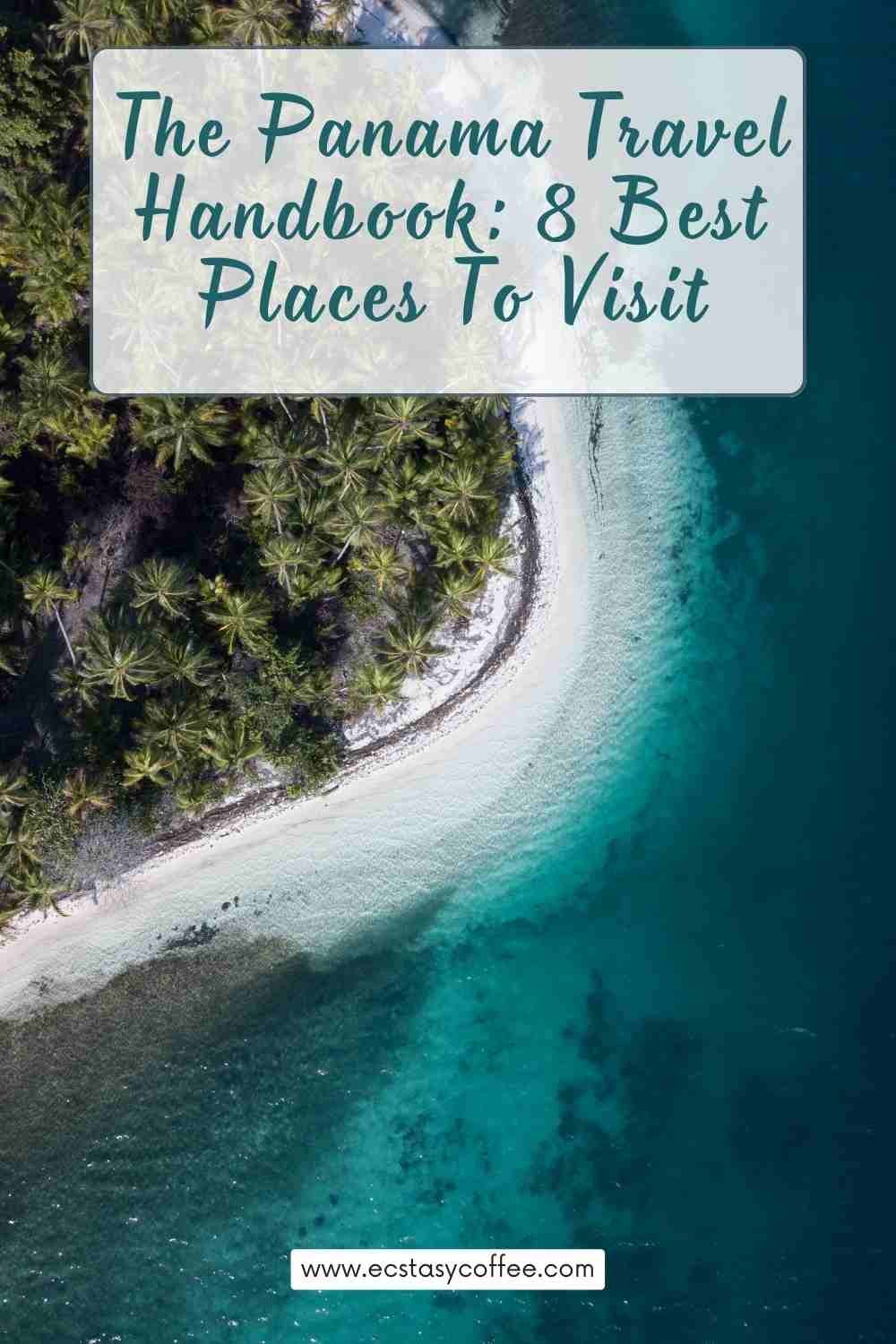 So, let's dive in and explore the best that Panama has to offer!
101s of Panama: What You Need to Know Before Visiting
Here is some basic information about this fascinating country you need to know before visiting:
Panama has a population of approximately 4 million people, making it one of the smaller countries in Central America.
The official Panama currency is the Panamanian Balboa (PAB), which has the same value as the United States Dollar (USD). The USD is widely accepted and used in daily transactions throughout the country.
Panama's capital city is Panama City, a bustling metropolis that serves as the country's economic and cultural center.
Panama enjoys a tropical climate characterized by two distinct seasons: the dry season (from December to April) and the rainy season (from May to November). The average temperature ranges from 25°C (77°F) to 29°C (84°F), providing warm and humid conditions year-round.
Panama follows Eastern Standard Time (EST) throughout the year and does not observe daylight saving time.
Now that we got that covered let's jump into the exciting world of Panama and unveil all the incredible places!
1. Panama City: The Heart of the Country
You'll love exploring Panama City, the vibrant and bustling heart of the country. The city offers a mix of old and new, with historic Spanish colonial architecture blending seamlessly with modern skyscrapers.
Start your visit in the historic Casco Viejo, a charming neighborhood in Panama City where colonial architecture and historical landmarks meet modern flair. Walk along the narrow streets that lead to the main plaza, where you'll find the iconic Metropolitan Cathedral and the National Theater.
These buildings are examples of the stunning Spanish colonial architecture that characterizes Casco Viejo. Take a break from sightseeing and relax at one of the many trendy cafes or restaurants. You can enjoy a coffee at a rooftop bar while appreciating the stunning views of the Panama City skyline.
For a more modern experience, head to the trendy neighborhoods of El Cangrejo or Obarrio, where you'll find hip cafes, art galleries, and boutique shops. And, as the sun sets, the neighborhood comes alive with a vivacious nightlife scene.
2. Bocas del Toro: Island Paradise
Don't miss out on the stunning island paradise of Bocas del Toro. This archipelago is located on the Caribbean side of Panama and is a must-visit for anyone looking for pristine beaches, crystal-clear waters, and a laid-back atmosphere.
Bocas del Toro comprises nine major islands and several smaller ones, each with its charm and attractions. The main island, Isla Colon, is the most developed and has plenty of restaurants, bars, and accommodation options.
However, the real magic of Bocas del Toro lies in exploring the other islands. Take a boat tour to visit the beautiful beaches of Zapatilla, Red Frog, and Starfish Beach. Or, go snorkeling in the coral reefs of Cayos Zapatilla or Dolphin Bay.
3. Boquete: Adventure and Nature
This enchanting town in Panama's highlands is known for its cool climate and stunning scenery. It is an excellent destination if you are a fan of hiking, birdwatching, or just like to enjoy the picturesque surroundings.
One of the most popular activities in Boquete is hiking up to the top of Volcán Barú, the highest point in Panama. This challenging but rewarding hike takes you through lush forests and past scenic waterfalls before reaching the summit, where you'll be rewarded with panoramic views of both the Pacific and Caribbean coasts.
If hiking isn't your thing, you can also explore the town's many coffee farms, relax in one of the many hot springs, or just stroll through the picturesque streets and enjoy the laid-back atmosphere. Whatever you choose to do, Boquete is sure to leave you feeling refreshed and rejuvenated.
4. San Blas Islands: Indigenous Culture and Pristine Beaches
The San Blas Islands offer a unique opportunity to immerse yourself in the vibrant culture of the Kuna people while basking in pure, blue waters. This archipelago is composed of over 350 islands and islets, most of which are uninhabited.
The Kuna people have maintained their ancestral traditions, beliefs, and customs, making the San Blas Islands an authentic and fascinating destination for travelers. They are known for their colorful molas and intricate textiles made of layers of cotton fabric with designs of animals, plants, and geometric shapes.
You can visit the Kuna communities and witness their way of life, including their fishing techniques, handicrafts, and dances. The San Blas Islands also offer some of the most gorgeous beaches in the world, with white sand, turquoise waters, and coconut trees. You can swim, snorkel, dive, or simply relax in a hammock and enjoy the view.
5. Panama Canal: Engineering Marvel and Historical Landmark
This 48-mile-long waterway connects the Atlantic and Pacific Oceans and is considered one of the greatest engineering feats of the 20th century. As you stand on the viewing platform, you'll be in awe of the massive ships passing through the canal's locks.
The intricate system of locks and gates allows ships to rise and fall as they navigate the canal, making it an impressive sight. You can also visit the Miraflores Visitor Center, where you'll learn about the canal's history and how it has impacted global trade. And, if you're lucky, you might catch a glimpse of the canal in action as ships pass regularly throughout the day.
6. Coiba National Park: Wildlife and Marine Diversity
Get ready to witness incredible wildlife and marine diversity at Coiba National Park. Located off the Pacific coast of Panama, Coiba National Park is a UNESCO World Heritage site and one of the most biodiverse places in the world.
The park is home to over 800 species of fish, 33 species of sharks, 20 species of whales and dolphins, and 19 species of marine mammals. In addition to its marine life, Coiba National Park is home to a wide range of land animals, including howler monkeys, crocodiles, and over 147 species of birds.
The park's attractive beaches make it an ideal destination for snorkeling, scuba diving, and fishing. Whether you're an avid nature enthusiast or just looking for a fun day trip, don't miss out on the Coiba National Park.
7.  Santa Catalina: Surfing Haven and Relaxation Destination
You'll love Santa Catalina for its perfect waves and laid-back vibe. This small fishing village on Panama's Pacific coast, near the Coiba National Park, has become a world-renowned surfing destination, attracting surfers of all levels from around the globe.
With consistent swells all year round, Santa Catalina offers some of the best waves in the country, making it a perfect spot for both beginners and experienced surfers. But Santa Catalina is not just about surfing.
You can also enjoy the tranquil atmosphere and scenery, with its long stretches of breathtaking beaches. Stroll along the beach, swim, or simply relax in a hammock and soak up the sun.
8. Gamboa: Rainforest Exploration and Wildlife Encounters
Gamboa offers an unparalleled opportunity to explore the rainforest and encounter diverse wildlife. As you wander through the lush jungle, you'll be surrounded by towering trees and exotic plants. 
Keep your eyes peeled for monkeys swinging through the branches, toucans perched on a nearby tree, and even sloths lazily hanging from the canopy above. A guided tour is one of the best ways to experience the rainforest.
Knowledgeable guides will lead you deep into the jungle, highlighting all the fascinating flora and fauna. You might even see some more elusive creatures, like jaguars or ocelots. Don't forget to bring your camera to capture this unique ecosystem's amazing sights and sounds!
Paradise Uncovered: Choose Panama as Your Next Traveling Adventure
Whether you yearn for thrilling outdoor adventures or crave a taste of rich cultural heritage, Panama promises to captivate and enchant you. So, embark on a journey of discovery, immerse yourself in Panama's wonders, and create memories that will last a lifetime.
Good luck!
Read also: