London rightly deserves its reputation as one of the world's best tourist destinations. However, the city cannot be regarded as a "slam dunk" travel spot in the way that others can. The UK capital, after all, is a thriving, sprawling metropolis that is engineered to accommodate tourists in the same way that Las Vegas, for example, is.
As such, it'll very much be within your capacity to have a 10/10 trip to London, you'll have to do a little bit of legwork to ensure that it's the case. If you don't, you could find that you get lost in the chaos and the stress of the city. If you're planning a trip to London in the not-too-distant future, then take a read below, where we'll run through some essential tips that'll help to make your London visit a roaring success.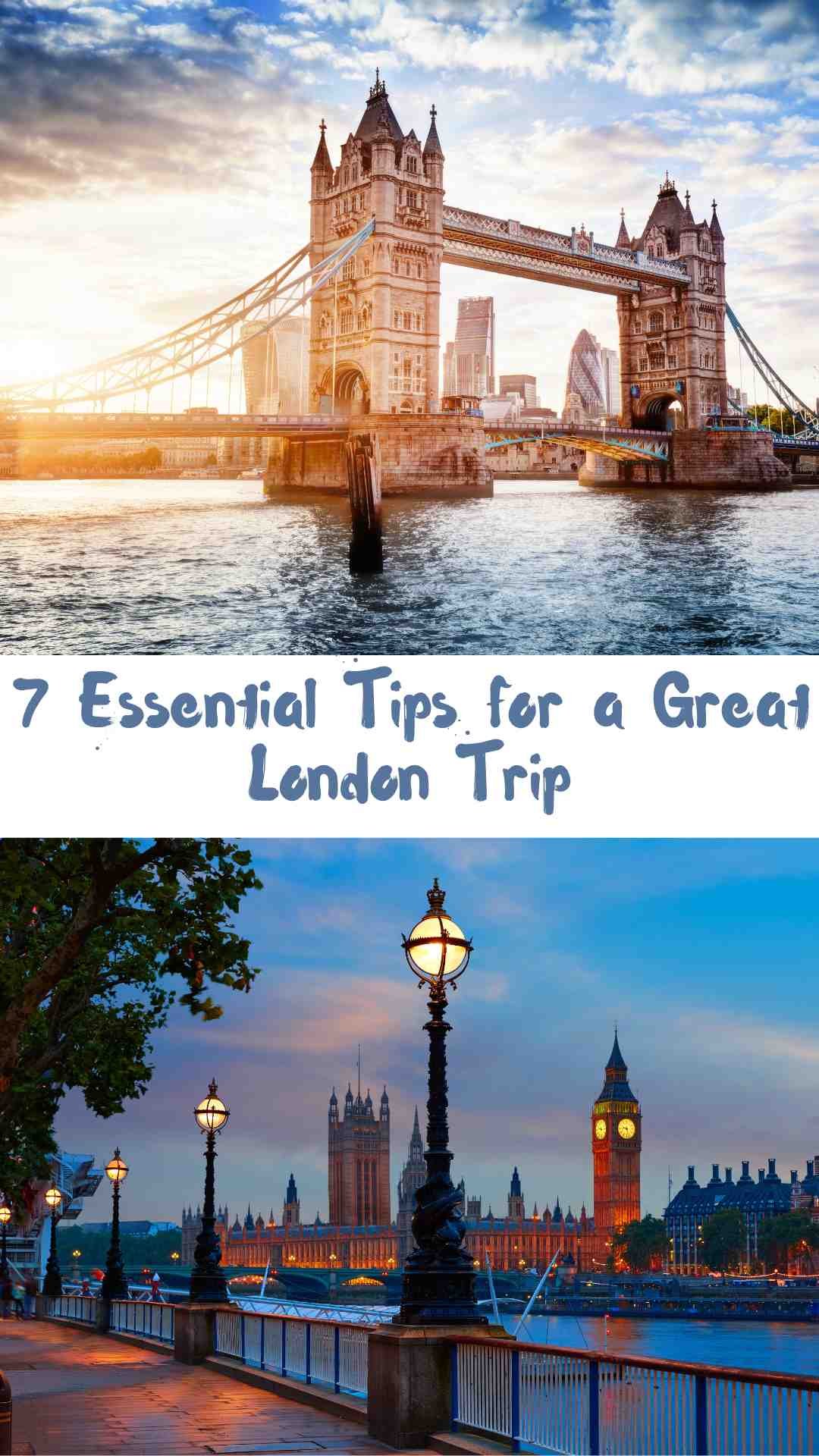 When To Go
Your experience of London will depend in large part on the time of the year that you visit. It's a vastly different experience visiting in January than it is in August, after all. So when should you go to maximize your chances of a great time? We'd say forget the winter months — except for in the run-up to Christmas — unless you're happy with dark and cold weather. It's also usually best to avoid August since that month brings throngs of tourists and the already expensive accommodation options can be even more costly. May and June offer the most life, best prices, and all-around best London experience, so try to plan your trip for those months. 
Most people find that 3 - 5 days is enough time to really sink into all the magic of London. Any shorter than that and you'll feel too rushed; any longer, and your bank balance will be in misery.
What to Pack
It doesn't matter when you're planning on visiting London: there's always a chance of rain, and you'll want to pack some waterproofing clothing and an umbrella. But that's a cliche that almost everyone understands anyway. No one goes to London for the weather! So what sort of fashion choices should you make for your trip to the capital? It's not a fashion show, but London is a well-dressed place with high clothing standards. If you don't want to look out of place — and even want to get into some of the ritzier places — then it's best to bring your best glad rags. 
Where to Stay
London is a big, big place. And unlike New York, where all the hotels tend to be in Manhattan and Brooklyn, accommodation in London is pretty spread out. There are tourist attractions and places to visit in all corners of the metropolis. But realistically, if this is your first trip to London, then you'll be spending the majority of your time in central London, so it's best to look for accommodation in that area. You might be tempted to save some money by staying further out of town, but you'll only end up spending huge chunks of time — and cash — getting from your hotel to the points of interest. Stump up for a centrally-located hotel and keep yourself in the mix.
Getting Around
It probably goes without saying, but: do not think of driving in Central London. It's the most inconvenient way to get around the city, you'll have a hard time parking, and the experience in general will simply suck. Instead, rely on the city's public transportation network, which could be the best in the world. You can get everywhere via bus or the tube, and the cost is pretty reasonable (by London standards, anyway).
When you're not traveling too far, we recommend walking. This can be annoying when you have luggage, but just drop your bags off at King's Cross Station luggage storage and walk freely. Part of the joy of visiting London is taking in all the sights and sounds, and you can't do that when you're zipping around underground. Bring some comfortable shoes and commit to walking — you can always stop at a cafe or historic pub when you need to take a break. 
Hitting the Highlights
The list of things that you should see and do in London is extensive and would merit a blog post on its own. First thing first: you won't be able to see everything during your trip to London. You couldn't see everything even if you visited for a year. It's recommended to do some research about things that interest you (music, art, history) and see which places are worth visiting in the city. There will definitely be something.
There are also some attractions that every visitor to the city must visit. These are:
St. Paul's Cathedral.
Westminster Abbey.
Big Ben.
British Museum.
Tower of London.
Buckingham Palace.
You can see all of them in one day (or two days max), giving you plenty of time to do all the other things that the city has to offer.
Tube Etiquette
This tip is more for people from other countries. As we said above, London is tourist-friendly, but it's not engineered for tourists in the same way that Disneyland is. It's a living, working city — and people in London work a lot, and value their time even more. You can take your time in the obvious tourist zones, but unless you want to annoy the locals (which isn't difficult), it's best to keep things moving. Nowhere is this sentiment more evident than on the escalator on the tube: unless you're walking up the stairs, stand to the right.
Embrace the Madness
Finally, keep in mind that London is not inherently relaxing. In fact, it's the opposite. If you're expecting to automatically leave the city feeling energized, then think again. It's recommended to carve out some moments of relaxation when you're there — spending time in the park, visiting a world-class spa — and, at other times, simply embracing the madness of the city. It's chaotic and unpredictable and all a bit much sometimes, but it's also amazing. There's just nowhere like London. 
Read also: